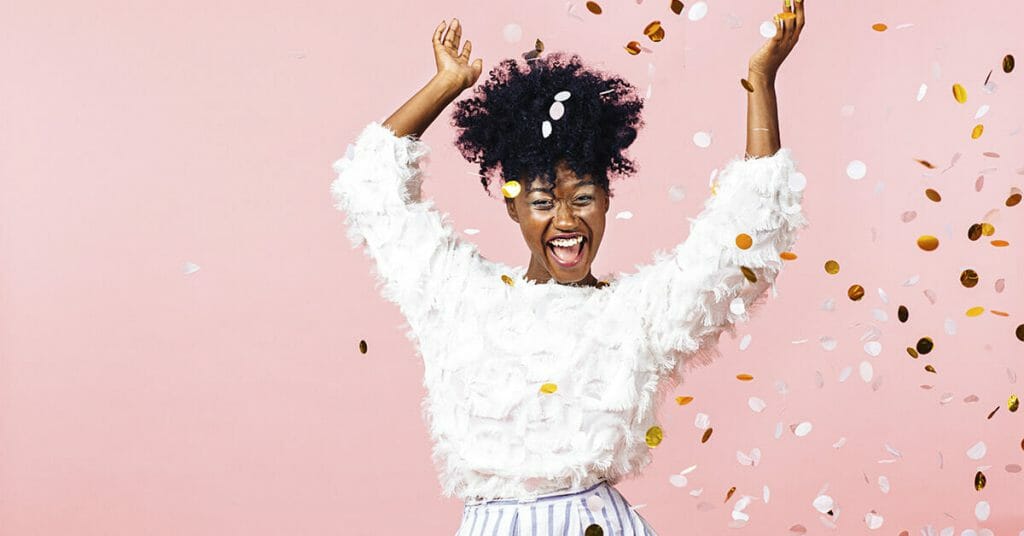 If you're keeping an eye on the short term lending industry, you'll have heard about the recent mayhem around payday loans in Australia. The short term lending market has been stirred up by change over the last decade: and the demand for payday loans has grown exponentially. Online lenders have popped up all over, and it can seem overwhelming to borrow money and may start thinking, what is the payday loans alternative?
What lender should you choose? And how much should you borrow? Should I take out a personal loan? We want to help you answer all these questions.
Firstly, at Monzi Loans, we can find a lender for you. There is no need to start searching through hundreds of lenders to find your perfect match. Just apply with us and we'll find the needle in the haystack. Without the hassle.
Now, in regards to payday loans, that's tricky. Let's start by looking at exactly what are payday loans instant approval.
What are payday loans Australia?
To clear up any uncertainty about what exactly a payday loan is let's look to the experts. ASIC defines the loan as a high-cost, short-term loan, including small loans up to $2,000 that must be repaid between 16 weeks and 1 year. Traditionally, payday loans are used to help tie you over to your next payday, hence the name.
If you have less-than-perfect credit, then you may be on the lookout for payday loans no credit check, or payday loans no credit checks Centrelink. It's understandable. But fortunately, payday loans Australia are not your only option. Monzi Loans can find lenders that offer quick, convenient personal loans.
By now, you may be thinking, what are the best payday loans alternatives?
What about buy now pay later?
In the current consumer market, convenience is a valuable commodity. Because, let's be honest, our lives are busy. Things move quickly. Whether it's work or family life, sometimes it seems you don't have time to stop. Online shopping, for some, has become an integral part of their daily lives. But that's nothing new.
The new kid of the block is buy now pay later services like Afterpay and ZipPay. Buy now pay later services can be a payday loans alternative, however, it's not all roses and unicorns.
Services like Afterpay and ZipPay essentially provide loans without an income assessment. Reputable lenders will always assess your financial situation to determine whether you can borrow money. Typically with buy now pay later services, you use them for small purchases, however, those can add up, quickly. The temptation to just 'pop it on Afterpay' can be dangerous. Once you start it can be hard to stop. So, let's look at some other payday loans Australia alternatives.
What are the payday loans alternative?
Well, one payday loan alternative is us! We find lenders that offer quality personal loans. When you apply with Monzi, you can propose your own loan terms, including how much you want to borrow and for how long.
Most payday loans have repayment terms that are very, very short. Like, hey, you can definitely repay that payday loan in a week when you get paid! However, the reality is a different story. Short payday loans can land you in a ugly cycle of debt.
So, instead, opt for a healthy personal loan, with a quality lender. We happen to know a guy or two!
About Us: Monzi Loans
Monzi Loans is a lender-finder. When you need some quick cash for unexpected expenses we are ready to help, anytime. Instead of the endless googling, and the never-ending cycle of applications, just apply with us for one application and one lender!
The lenders we find typically offer fast loans between $300 and $10,000! So, whether you're looking for something small or large, we got you covered. You can also choose between 12 to 24 months for your repayment plan, depending on your loan amount. Of course, the lender will have the final say, but, they should work with you to determine the best plan for you.
Who is eligible for a cash loan?
To be eligible to apply for our lender-finder service, simply questions 'yes' to the questions below:
Are you over 18 years of age?
Have you set up internet banking?
Do you have a regular income in a personal account for at least 3 months?
Do you have an active mobile and email address?
If you answered yes to these questions, then you're eligible to apply with Monzi Loans. It's that easy. We know life is busy, so we want to make it that bit easier to borrow money when you need a payday loans alternative.
How It All Works
Applying with Monzi Loans is pretty simple. All you need really is a few spare minutes, an internet connection and a coffee in hand (let's be honest, every task is easier with coffee!). To apply just follow these three simple steps:
Step 1: Apply online
To get started, simply scroll up and begin with our loan calculator. Start by selecting how much you wish to borrow and for how long. Then you'll say an estimation of your possible repayments. Our calculator will show you examples for weekly, fortnightly and monthly repayments.
Once you are happy with your proposed loan terms, simply click the 'Apply Now' button and you'll be taken to an application. Just enter a few more details, click submit and that's it! You've applied.
Step 2: We Get To Work
After you submit your application, we get to work finding you a lender that can say 'yes' without the hassle. All you have to do is get back to what you love. We don't want you to get bogged down with the boring things in life, so whilst we handle your application, do what you love.
Step 3: Say 'Hi' to your New Lender
If we find you a lender we'll let you know straight away via SMS or email. Then, your new lender should be in touch shortly to go over the finer details. They should assess your application and give you an outcome. Fingers crossed, it's approved!
When you apply with Monzi Loans, you skip the steps of searching for a lender and submitting endless applications. You just need to apply and let us do the legwork.
A payday loans alternative for bad credit
If you have bad credit and don't like the idea of payday loans Australia, then don't worry. There is an alternative. We can find lenders that can offer bad credit personal loans, for those with less-than-perfect credit. How you may ask? Well, the lenders we find can look at more than just your credit score. They also look at your current relationship with money, like your income and expenses. We want to give clients with not-so-perfect credit the chance to borrow without guarantee rejection. When you apply with Monzi, you'll be given a fair go.
So, whatever you're googling, whether it be payday loans no credit check, payday loans no credit check instant approval, payday loans no credit checks Centrelink – you'll know that Monzi will always do our best to match you with a lender that can say 'yes'.
What about alternatives for people receiving Centrelink?
If you receive Centrelink payments, you may have been knocked back by traditional lenders. Now you're looking for payday loans, but you're not sure if they're the right solution for you. Well, that's where we come in. Much like with bad credit, we can find lenders that can look at Centrelink payments as regular income, as long as you've been receiving them for at least three months. So, don't settle for risky payday loans, apply with Monzi and get connected to trusted lenders that will do their best to offer you a loan for people on Centrelink.
Don't settle for second best, apply with a lender-finder that cares. A lender-finder that knows when you need cash you need it fast, whether you're receiving Centrelink or have bad credit. You're welcome to apply and see if we can help. So, scroll up to find our loan calculator and get started!
Why look for a payday loans alternative?
You might not like the sound of payday loans Australia, but you are looking for a loan, without the hassle of going to a big bank. We think that makes sense. Personal loans should take minutes not days. And the last thing you need in your life is more hoops to jump through. You may, however, be asking if you're the reason for a loan is valid? Well, we have good news, you can take out a personal loan for a myriad of reasons! Here's just a few:
The Holiday of a Lifetime
The 9 to 5 grind is getting a bit much and the sunny beaches of Fiji are calling, so it's time to pack your bags and take off. However, your bank account says otherwise. That's when you can contact us. We can find lenders that offer travel loans from $300 to $10,000, with different repayment terms depending on the amount you choose to borrow.
Holiday loans can cover anything from accommodation to the airfares! Let us help make your dream holiday come true.
Car Troubles
We all know there is never a convenient time for car troubles. And they can really throw a spanner into your monthly budget. If you don't have any spare change lying around, then fixing your ride to work can seem like a stretch. So, why not apply with Monzi Loans for a lender that can offer car repair loans? You can apply in just a few minutes and get connected to a quality lender in no time.
Don't let car troubles keep you off in the rode for long. Get started with Monzi for car-free troubles!
Whoops!
You may have designed a beautiful budget, but a whoops can soon upset even the best-laid plans. Your furry, best friend may swallow something they shouldn't have, and before you know it, a $4,000 dollar vet bill shows up at your front door. For a quick cash solution, apply with Monzi up to $10,000 for vet bill loans or other medical emergencies. We can find lenders that care, that know that unexpected expenses can throw off your finances.
Types of Personal Loans
The lenders we work with offer three types of personal loans as alternatives to payday loans. Have a look below to see what's best for you:
Small Loans
Small loans are unsecured personal loans from $300 to $2,000 and can be repaid over 12 months. They are unsecured, so no need to attach security – just apply and receive an outcome in no time! Small loans, without the hassle, from lenders you can trust.
Medium Loans
If you're after something a little larger, then the lenders we find also offer medium loans from $2,000 to $4,600 and can be repaid over a 13 to 24 month period. Medium loans do require equity as security, such as a car, motorbike, boat or caravan.
Large Loans
Lastly, we can also offer large secured loans between $5,000 and $10,000 and can be repaid over a 13 to 24 month period. Much like medium loans, large loans also require security. You can still apply in minutes and get the lender you need, without the hassle of endless searching.
So, whatever you're looking for, Monzi Loans can offer a range of loan amounts that can suit any expense.
Ready to Apply?
Then, just scroll up and get started with our loan calculator. Then complete a quick application and have a new lender in no time! It's that easy.
Don't settle for second best, apply with Monzi Loans for a chance at meeting your next lender.
Let's be friends
We're sure you're experiencing information overload by now, so if you have any questions about our service don't hesitate to contact us at hello@monzi.com.au. Also, visit our FAQ page and see if your answer is already waiting for you.
Want more Monzi Loans? Great! Stay in touch on Facebook, Twitter, Pinterest and Google. And to get the latest tips and tricks to hit personal finance follow our blog.