If you need money in a hurry, you may start considering taking out a payday loan. Additionally, if you have bad credit, you may feel that payday lenders are your only option. There may be, however, a payday loans alternative available to you.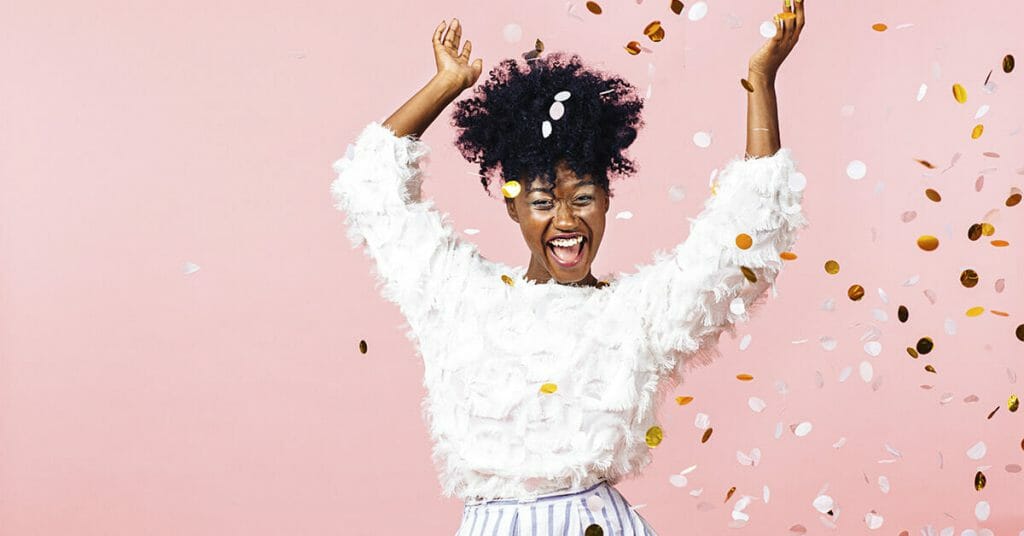 Payday Loans Australia
More and more consumers are looking to payday lenders Australia for credit. While they are becoming increasingly popular, they may not always be your best option.
The short term loans market has grown rapidly in recent years. Payday lenders have, however, been criticised for charging high fees and offering inflexible repayment terms. It's here that many people start looking for a payday loans alternative.
This is where Monzi can come in. There is no need to start searching through hundreds of options to find an available lender. We'll try and find you a lender without the hassle.
Let's start by looking at exactly what are payday loans instant approval.
What Are Payday Loans?
ASIC defines payday loans as high-cost, short-term loans, including small loans up to $2,000 that must be repaid between 16 days and 1 year. Traditionally, they were used to help tie you over to your next payday, hence the name. Payday loans are often repaid via:
a direct debit from your bank account; or
a deduction of your pay.
If you have less-than-perfect credit, then you may be on the lookout for payday loans no credit check, or payday loans no credit checks Centrelink. It's understandable. But fortunately, payday lenders Australia are not your only option. Monzi Loans can find lenders that may offer quick and convenient personal loans.
Payday Loans Alternatives
If you are considering borrowing from a payday lender, you should first weigh up your other options. While payday lenders may indeed feel easy and convenient, there is a chance they could leave you in a worse financial position than before you started.
In certain situations, you may not need a payday loan at all. Therefore, before getting in touch with a payday lender, consider the following:
Get In Contact With Your Utility Provider
If you are considering applying for a payday loan to help you pay your utility bill, this may be an option for you. This is due to the fact that most utility companies will have their own financial hardship office. Here, you may be able to negotiate alternative payment options.
If you feel you are unable to afford your electricity, water or gas bill, you should first get in contact with your provider.
Apply For A Centrelink Advance Payment
If you receive Centrelink, you may be able to apply for a Centrelink advance payment. Put simply, you receive a portion of your future Centrelink benefits early. This will then be repaid out of your future Centrelink payments, interest-free.
Keep in mind, however, that not all Centrelink customers will be eligible. To find out if you qualify, get in contact with the Department of Human Services.
Apply For A No Interest Loan
Some creditors will provide no-interest loans. However, these are often set up as a charity initiative, and you must meet eligibility requirements. If you are on a low income and need to pay for household necessities or medical treatments, consider applying for a no-interest loan.
The No Interest Loan Scheme is one such example. You must, however, meet certain eligibility requirements, and loans can only be spent on certain expenses.
Use Monzi's Lender-Finder Service
Alternatively, you could employ Monzi's free lender-finder service. With one, simple application, Monzi may be able to find you an available lender. Specifically, Monzi works with lenders who may be able to offer personal loans of up to $10,000. These loans, when compared to payday loans, generally have much longer repayment periods and may have lower interest rates and fees.
How Do No Credit Check Payday Loans Work?
When you apply for a payday loan no credit check, your lender will not perform a credit check on your application. Instead, they will base their assessment on your income and expenses.
As a result, you may need to supply the following when applying for a no credit check loan:
Payslips or Centrelink statements.
Copies of bills.
Copies of other credit contracts.
Property rental statements showing whether or not you're up to date.
Why Are Payday Loans Dangerous?
A payday loan may, in some situations, be a good credit option. However, certain aspects of the payday loan model have been criticised by consumers.
Less Regard For Responsible Lending Obligations
Perhaps the most damaging stereotype of payday lenders are the accusations of irresponsible lending practices. This industry has a reputation for preying on vulnerable individuals.
In particular, payday lenders have been criticised for offering credit contracts that are unsuitable for the consumer. In other words, the consumer cannot comfortably afford their contractual repayments.
This is one key reason why so many Aussies are moving to find a payday loans alternative.
Repayment Terms
If you are able to meet your repayments on time, then you will usually avoid large fees. However, failure to meet repayments may result in additional fees and charges that could quickly snowball and spiral you into financial hardship. Due to very short loan terms, the regular repayments can be very high.
Falling Into Unmanageable Debt
It can be easy to fall into the trap of taking out new loans to pay off other, older loans. This can leave borrowers in a debt spiral that can be incredibly hard to get out of.
Guaranteed Payday Loans No Matter What Australia
Generally, when people search for guaranteed approval loans, they are concerned their credit history will prevent them from being approved for other loans. However, lenders that offer a guaranteed payday loan no matter what, should be treated with serious care.
After all, credit providers are required by law to assess whether or not a credit contract is suitable for a consumer. As a result, any lender offering guaranteed approval no matter what is obviously not taking their responsible lending obligations very seriously.
Do You Need Good Credit For A Payday Loan?
In general, no.
Often, payday lenders may not conduct a credit check on your application at all. However, there are still options outside of payday loans available to people with bad credit.
Monzi, for example, could put you in touch with a lender offering a personal loan. Even if a credit check is performed on your application, you still may be considered for approval. This is because Monzi works with lenders who may be able to focus on your current relationship with money.
Is It Possible To Be Denied A Payday Loan?
Yes, it is possible to be denied a payday loan.
This could be for a variety of reasons. In particular, you could be denied a payday because of the following:
The consumer's income could not be verified.
The lender feels the consumer would be unable to comfortably afford the repayments on their loan.
Can You Go To Jail For Failing To Repay A Payday Loan?
In short, no. Consumers cannot be sent to jail for failing to repay a payday loan.
Keep in mind though, credit providers can pass your debt file on to debt collectors. Debt collectors are able to contact you via phone, letter, email, social media or even in person. Consumers, however, do have rights when it comes to dealing with debt collectors.
For example, a debt collector cannot call you more than three times a week. Additionally, debt collectors cannot contact you on national public holidays.
To get more information regarding your rights when dealing with debt collectors, visit ASIC's Moneysmart.
The Monzi Difference
Monzi Loans is a lender-finder. When you need some quick cash advance for unexpected expenses we are ready to help, anytime. So, instead of the endless googling, and the never-ending cycle of applications, just apply with us for one application and one lender!
The lenders we find typically offer fast loans between $300 and $10,000! So, whether you're looking for something small or large, we've got you covered. You can also choose between 12 to 24 months for your repayment plan, depending on your fast loan amount. Of course, the lender will have the final say, but, they should work with you to determine the best plan for you.
Who Is Eligible For Payday Loans?
While we don't offer payday loans, to be eligible to apply for our lender-finder service, you will need to meet the below criteria:
Are you over 18 years of age?
Have you set up internet banking?
Do you have a regular income in a personal account for at least 3 months?
Do you have an active mobile and email address?
If you answered yes to these questions, then you're eligible to apply with Monzi Easy Loans. It's that easy. We know life is busy, so we want to make it that bit easier to borrow money when you need a payday loans alternative.
Can You Find No Credit Check Payday Loans?
People who search for no credit check loans are generally concerned that their poor credit record will get in between them and a loan. Often, this does not have to be the case.
Monzi, for example, works with lenders who consider more than just your credit score. These lenders are prepared to look at your current relationship with money, not just your past mistakes. Why not find out more about bad credit loans?
What About Payday Loans Alternative Centrelink?
If you are receiving Centrelink, you may consider payday lenders because you may feel that traditional lenders will automatically decline your application. Now, while lenders like banks may be unlikely to consider you for approval, there are still licensed lenders who may be willing to help.
Monzi is able to put you in touch with reputable personal loan lenders, who are able to count regular Centrelink payments as a form of income.
How Do I Get Out Of Using Cash Loans?
In short, there are a few ways of getting out of using a payday loan. First, you could earn more income. Secondly, you could cut expenses and just repay the loan. Both of these options are, however, much easier said than done.
You could, alternatively, use Monzi's lender-finder service to find a lender who may be able to offer a consolidation loan. You then use this consolidation loan to pay off your cash loans. From there, you'll then just have one, more manageable repayment.
Therefore, even if you have bad credit, Monzi may be able to match you with a lender that might offer consolidation loans of up to $10,000.
Why Apply For Personal Loans?
So many Aussies consumers prefer personal loans over payday loans for a number of important reasons. Listed below are just a few examples of why more and more Aussies just like you are choosing personal loans over payday loans.
Larger amounts: Most payday lenders will offer $2,000 and less. Lenders offering personal loans, on the other hand, may be able to offer up to $10,000!
Flexible repayments: Consumers can repay their personal loan over several months, on a weekly, fortnightly or monthly repayment schedule.
Cover personal costs: Consumers can use their personal loan to cover anything from car repairs, holiday expenses or even rental bonds.
How It All Works
Applying for a payday loans alternative through Monzi is super easy. All you need really is a few spare minutes, an internet connection and a coffee in hand (let's be honest, every task is easier with coffee!). So, to apply just follow these three simple steps:
Step 1: Apply online
To get started, simply scroll up and begin with our loan calculator. Start by selecting how much you wish to borrow and for how long. Then you'll get an estimation of your possible repayments. Our calculator will show you examples for weekly, fortnightly and monthly repayments. Keep in mind, these values are just a guide. The actual cost of your loan may differ between lenders.
Once you are happy with your proposed loan terms, simply click the Apply Now button and you'll be taken to an application. Just enter a few more details, click submit and that's it! You've applied.
Step 2: We Get To Work
After you submit your application, we get to work trying to pair you with a lender. All you have to do is get back to what you love. We don't want you to get bogged down with the boring things in life, so whilst we handle your application, do what you enjoy.
Step 3: Say Hello To Your New Lender
If we find you a lender we'll let you know straight away via SMS or email. Then, your new lender should be in touch shortly to go over the finer details. They should assess your application and give you an outcome. Fingers crossed it's approved!
When you apply with Monzi Loans, you skip the steps of searching for a lender and submitting endless applications. You just need to apply and let us do the legwork.
Why Look For A Payday Loans Alternative?
Are you looking for a loan, without the hassle of going to a big bank? We think that makes sense. Personal loans could take minutes not days. And the last thing you need in life are more hoops to jump through.
You may, however, be asking if you're the reason for a loan is valid? Well, we have good news, you can take out a personal loan for a myriad of reasons! Here's just a few:
The Holiday of a Lifetime
The 9 to 5 grind is getting a bit much and the sunny beaches of Fiji are calling, so it's time to pack your bags and take off. However, your bank account says otherwise. That's when you can contact us. We can find lenders that offer travel loans from $300 to $10,000.
Holiday loans can cover anything from accommodation to the airfares! Let us help make your dream holiday come true.
Car Troubles
We all know there is never a convenient time for car troubles. And they can really throw a spanner into your monthly budget. Especially if you don't have any spare change lying around, then fixing your ride to work can seem like a stretch. So, why not apply with Monzi Loans for a lender that can offer car repair loans? You can apply in just a few minutes and could be connected to a quality lender in no time. You could even get a loan to cover registration!
Don't let car troubles keep you off in the rode for long. Get started with Monzi for car-free troubles!
Rental Bond
Are you thinking it's time to move out of your parents and into a share house? Or, maybe, you're trying to get out of a share house and into a place of your own? Whatever it is, if you need a little extra cash to cover a bond, you've come to the right place.
Whoops!
You may have designed a beautiful budget, but a whoops can soon upset even the best-laid plans. Your furry, best friend may swallow something they shouldn't have, and before you know it, a $4,000 dollar vet bill shows up at your front door. For a quick cash loans solution, apply with Monzi up to $10,000 for vet bill loans or other medical emergencies.
Types Of Personal Loans
The lenders we work with offer three types of personal loans as a payday loans alternative. So, have a look below and consider what's best for you.
Keep in mind, the repayment terms on your loan may vary depending on the lender you're paired with.
Small Loans
Small loans are unsecured personal loans from $300 to $2,000 and are repaid over 12 months. They are unsecured, so no need to attach security – just apply and receive an outcome in no time! Small loans, without the hassle, from lenders you can trust.
Medium Loans
If you're after something a little larger, then the lenders we find also offer medium loans from $2,000 to $4,600 and can be repaid over a 13 to 24 month period. Medium loans do require equity as security, such as a car, motorbike, boat or caravan.
Large Loans
Lastly, we can also offer large secured loans between $5,000 and $10,000 and can be repaid over a 13 to 24 month period. Much like medium loans, large loans also require security. You can still apply in minutes and get the lender you need, without the hassle of endless searching.
So, whatever you're looking for, Monzi Loans can offer a range of loan amounts that could suit any expense.
Can Monzi Help Me Find A Payday Loans Alternative?
If you have been frantically searching online for payday lenders to cover a cash shortfall, consider using Monzi. We'll be able to search through a variety of different lenders. So, if you have been searching any of the following terms, consider instead using Monzi's lender-finder service.
| Payday loans Australia | No credit check payday loans |
| --- | --- |
| Payday loans Centrelink | Guaranteed payday loans no matter what Australia |
| Weekend payday loans no credit check | Bad credit payday loans |
| Best payday loans Australia | Payday loans online |
Keep in mind, that the terms listed above are simply common search terms. They do not reflect the type of loan or lender that Monzi may be able to find for you. Instead, if you have been searching these terms, Monzi's lender-finder service may provide a personal loan alternative.
Monzi And Responsible Lenders
As we mentioned above, Monzi works with lenders who take their responsible lending obligations seriously. You may, however, be asking yourself what exactly are these obligations?
The Australian Securities and Investments Commission designed a set of lending obligations to prevent credit providers from offering unsuitable credit contracts to consumers. An unsuitable credit contract would include where:
the consumer is unable to afford the repayments, or only under significant financial duress; or
the credit contract does not meet the consumer's requirements and objectives.
Therefore, for lenders to uphold their responsible lending obligations, they must undergo the following steps:
Make reasonable inquiries into the consumer's financial situation.
Take reasonable steps to verify the consumer's financial situation.
Make an assessment as to whether or not the credit contract is not unsuitable for the consumer.
If requested, provide a written copy of the assessment.
Verify Your Income
Monzi works with lenders who are able to easily verify your income and expenses. Put simply, this is done through some of the latest in safe banking technology.
Lenders are able to access a read-only copy of your bank statements. Therefore, they can verify your income, as well as assess your ability to comfortably afford repayments. As a result, you can be confident you won't be offered a credit contract you cannot afford.
Financial Hardship
Monzi's network of responsible lenders all have their own hardship departments. Therefore, if something drastic changes in your life (i.e. lose your job or get badly injured) you can file for financial hardship.
Your lender will assess your claim of financial hardship and, if you're approved, offer an alternative payment plan.
Flexible Repayment Options
Consumers are afforded a lot of flexibility when it comes to their repayment terms. In other words, consumers can nominate how many months they ideally want to repay their loan over. In addition, consumers can choose a weekly, fortnightly or monthly repayment schedule.
They May Conduct Credit Checks
The lender you're paired with may or may not conduct a credit check as part of their responsible lending obligations. This is, however, not all they focus on.
Moreover, lenders may be able to look at your current relationship with money. Therefore, even if you have poor credit, you may still be considered for approval.
Customer Service When You Need It
Monzi works with lenders who offer great levels of customer service and support. More specifically, the lender you're paired with may have a customer service line you're able to call if you have any questions or concerns about your loan.
When Will I Receive My Loan?
Access to funds will be dependent on a few variables.
Generally, however, lenders will transfer your funds after you approve your loan contract. Therefore, you may receive your loan the same day you approve your contract. Alternatively, you will be able to access your funds the next business day.
Looking for same day loans? Monzi might be able to pair you with a lender.
Ready To Apply For A Payday Loans Alternative?
Simply complete a quick application and we'll get to work scanning through lenders! It's that easy.
Don't settle for second best, apply with Monzi Loans for a chance at meeting your next lender. Monzi can still try and help, even if you are unemployed or are receiving Centrelink.
Let's Be Friends
We're sure you're experiencing information overload by now, so if you have any questions about our service don't hesitate to contact us at hello@monzi.com.au. Also, visit our FAQ page and see if your answer is already waiting for you.
Want more Monzi Loans? Great! Stay in touch on Facebook, Twitter, Pinterest and Google. And to get the latest tips and tricks to hit personal finance follow our blog.