If you're looking for a payday Loans alternative, find them here. Apply for a Monzi personal loan from $2,100 to $15,000. Apply now!
Payday loans Australia
Payday loans are becoming an increasingly popular option for Australians looking to access credit. While they may be popular, they may not always be your best option.
The short term loans market has grown rapidly in recent years. Payday lenders have, however, been criticised for charging high fees and offering inflexible repayment terms. It's here that many people start looking for an alternative.
This is where Monzi may come in. There is no need to start searching through hundreds of options to find an available lender. We'll try and find you a lender without the hassle.
Let's start by looking at exactly what cash loans are.
What are payday loans?
ASIC defines these loans as high-cost, short-term loans, including small amount loans up to $2,000 that must be repaid between 16 days and one year. Traditionally, they were used to help tide you over to your next payday, hence the name. You can repay lenders through a:
direct debit from your bank account; or
deduction of your pay.
If you have a less-than-perfect credit history, then you may be on the lookout for no credit check loans; it's understandable. But fortunately, Australian cash loans may not be your only same day loans choice.
Monzi can find lenders that may offer quick cash loans.
Payday loans alternatives
If you are thinking about applying with a payday lender, you should first consider your other options. While lenders may indeed feel like an easy and convenient loan option, there are potentially other options available to you. Learn more about no credit check payday loans australia here.
In certain situations, you may not need a get a payday loan at all. Consumers should always weigh up what alternative options they have available:
Payday loans alternative? Use Monzi's lender-finder service
Alternatively, you could employ Monzi's free lender-finder service. With one, paperwork-free application, Monzi may be able to find you an available lender. Specifically, Monzi works with lenders who may be able to offer emergency loan up to $15,000. These loans, when compared to payday lenders, may provide more options with a greater deal of flexibility. Read more about best personal loan rates australia here.
How do no credit check payday loans work?
When you apply for a payday loan with no credit check, your lender will not access a copy of your report. Instead, they will base their assessment on your income and expenses.
You may be required to provide the following:
Payslips or Centrelink statements.
Copies of bills.
Copies of other credit contracts.
Property rental statements showing whether or not you're up to date.
Approval times may vary between no credit check lenders. Moreover, payday loans no credit checks will not be offered by all lenders. Read more about weekend loans australia here.
Are payday loans in Australia dangerous?
A payday loan may, in some situations, be a good credit option. However, certain aspects of the payday loan model have been criticised by consumers.
Less regard for responsible lending obligations
Perhaps the most damaging stereotype of payday lenders is the accusations of irresponsible lending practices.
In particular, certain lenders have been criticised for lending potentially unsuitable credit to consumers. In other words, these lenders are likely to provide credit to consumers who, realistically, should not be taking out credit.
Repayment terms
Payday lenders have been criticised for having inflexible and short repayment terms. Moreover, if you fail to repay your loan within the short timeframe, you may be slapped with high penalty fees and charges that can quickly snowball.
Keep in mind, lenders may charge additional fees for things like missed payments. Therefore, be sure to read your contract thoroughly.
Falling into unmanageable debt
It may be easy for consumers to fall into the trap of continually taking out new loans. This can leave borrowers in a debt spiral that may be incredibly hard to resolve.
Guaranteed payday loans no matter what Australia
While no payday loan is ever guaranteed approval, lenders will do their best to assess your bad credit loan application fairly. Regardless of whether you apply for a $1,500 loan or a $5,000 loan, lenders will do their best to offer approval. Moreover, there's no cost for using Monzi, and consumers are under no obligation, financial or otherwise, to accept the payday loan offered to them.
After all, credit providers are required by law to assess whether or not a credit contract is suitable for a consumer. As a result, any lender offering guaranteed approval no matter what is obviously not taking their responsible lending obligations very seriously.
Do you need a good credit score to get a payday loan?
Generally, a good credit score is not required to get a payday loan.
In fact, certain payday lenders may not conduct a credit check on your application at all. However, there are still options outside of payday available to people with bad credit history.
Monzi, for example, could put you in touch with a lender offering an emergency loan. Even if a credit check is performed on your application, you still may be considered for approval. This is because Monzi works with lenders who may be able to focus on your current relationship with money. As a result, payday loans no credit checks Centrelink may not be your only option if your credit isn't where it should be.
Is it possible to be declined with a payday lender?
Yes, just like any form of credit, it is possible to be denied a payday loan.
This could be for a variety of reasons. In particular, you could be denied a payday because of the following:
The consumer's income could not be verified.
The lender thinks the borrower will not be able to reasonably afford their repayments.
Can you go to jail for failing to repay payday loans?
Nobody can be sent to jail for not repaying a payday loan.
Keep in mind though, credit providers can pass your debt file on to debt collectors. Debt collectors can contact you via phone, letter, email, social media or even in person. Consumers, however, do have rights when it comes to dealing with debt collectors.
For example, a debt collector cannot call you more than three times a week. Additionally, debt collectors cannot contact you on national public holidays.
To get more information regarding your rights when dealing with debt collectors, visit ASIC's Moneysmart.
Bad credit payday loans: are they available?
Yes.
In many cases, payday lenders will be more willing than other credit providers to consider applicants with poor credit. As a result, if you've got a few blemishes on your report, payday loans bad credit may feel like your best option. However, there are alternatives out there.
At Monzi, we work with lenders who may offer personal loans to bad credit borrowers from $2,100 to $15,000. With this, lenders will look at your income and expenses as well as your credit history to get a full picture of you as a borrower. From there, they can determine your outcome.
As a result, if you're in a secure financial position, then you may still be approved despite mistakes in your past. However, note that approval is not certain and is at the lender's discretion.
Are there any payday loans with weekend payouts?
Yes, there may be.
One of the key attractions of payday loans is that when you need cash in a hurry, they can often process your short term loan application ASAP. In some cases, this may even include weekend payouts.
However, it's important to note that this may not always be possible. After all, banks may not process cash transfers outside of standard hours. As a result, if your application is approved, then you may need to wait until the following business day to access it.
In any case, if you're looking for payday loans, why not consider an alternative?
At Monzi, you can apply and you may be matched with a lender without stress or hassle. Best of all, you can potentially access personal loans from $2,100 to $15,000.
Who is eligible to apply for payday loans?
While we don't work with payday lenders, to be eligible to apply for our lender-finder service, you will need to meet the below criteria:
Be at least 18 years of age.
Hold an Australian Citizenship or Permanent Residency.
Received income into a personal bank account for the past 90 days.
Have a personal mobile number and email address.
If you answered yes to these questions, then you're eligible to apply with Monzi. We know life is busy, so we want to make it that bit easier to borrow money when you need a cash loans alternative.
Can Monzi help me find payday loans alternatives?
If you have been frantically searching online for instant approval lenders to cover a cash shortfall, consider using Monzi. We'll be able to search through a variety of different lenders. So, if you have been searching any of the following terms, consider instead using Monzi's lender-finder service.
Keep in mind, the list above is simply common search terms. They do not reflect the type of loan or lender that Monzi may be able to find for you. Instead, if you have been searching these terms, Monzi's lender-finder service may provide a personal loan alternative.
Why apply for personal loans?
Plenty of Australian consumers prefer personal loans for a myriad of different reasons. To shed more light on the benefits of personal loans, we've included a few examples below:
Larger amounts: Most payday will offer $2,000 and less. Lenders offering personal loans, on the other hand, may be able to offer up to $15,000!
Flexible repayments: Consumers can repay their personal loan over several months, on a weekly, fortnightly or monthly repayment schedule.
Cover personal costs: Consumers can use their personal loan to cover anything from car repairs, holiday expenses or even rental bonds.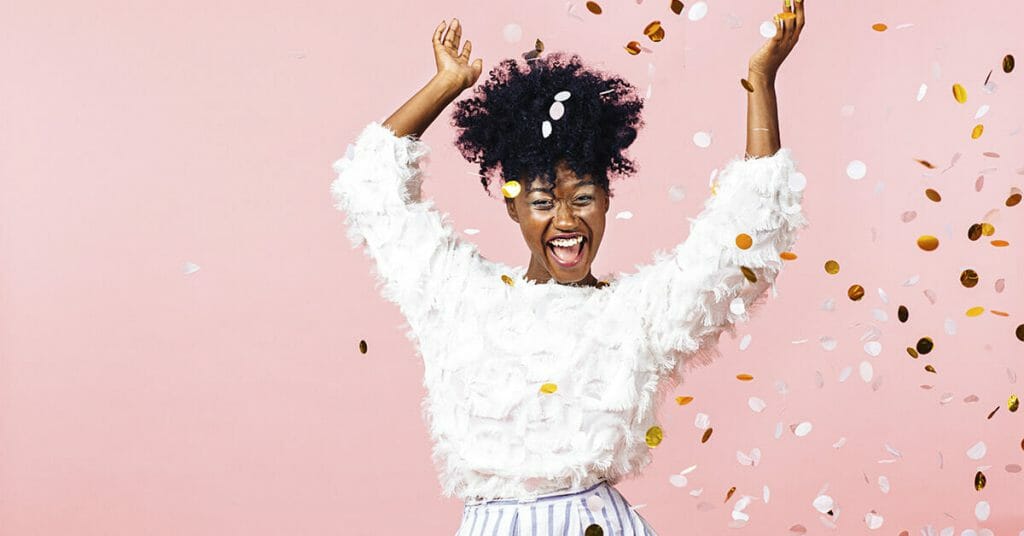 Why look for a payday loans alternative?
Consumers looking for credit, but wishing to avoid the big banks, could consider an online personal loan rather than an online payday loan. Personal loans could take minutes, not days. And the last thing you need in life are more hoops to jump through.
You may, however, be asking if you're the reason for a loan is valid? Well, we have good news, you can take out a personal loan for a myriad of reasons! Here's just a few:
24/7 payday loans alternatives with Monzi
While some payday may offer weekend payouts, Monzi can provide a useful alternative.
We know that expenses rarely wait until it's convenient. That's why we've made our website live 24/7. As a result, we're always ready and waiting to accept your application. So, get started today and you may be paired with a lender in just 60 minutes.
Having said this, keep in mind that any application received outside usual operating hours may experience delays. As a result, you may need to wait until the following business day to receive an outcome.
Finally, remember that Monzi aims to pair you with a lender offering personal loans. As a result, if you're after payday loans weekend payout Australia, you may need to do your research.
Monzi and responsible lenders
As we mentioned above, Monzi works with lenders who take their responsible lending obligations seriously. You may, however, be asking yourself what exactly are these obligations?
The Australian Securities and Investments Commission designed a set of lending obligations to prevent credit providers from offering unsuitable credit contracts to consumers. An unsuitable credit contract would include where:
the consumer is unable to afford the repayments, or only under significant financial duress; or
the credit contract does not meet the consumer's requirements and objectives.
Therefore, for lenders to uphold their responsible lending obligations, they must undergo the following steps:
Make reasonable inquiries into the consumer's financial situation.
Take reasonable steps to verify the consumer's financial situation.
Make an assessment as to whether or not the credit contract is not unsuitable for the consumer.
If requested, provide a written copy of the assessment.
If Monzi pairs you with a lender, you can always be sure they will hold an Australian Credit Licence and will lend money responsibly.
Verify your income
Monzi works with lenders who can easily verify your income and expenses. Put simply, lenders use the latest in safe banking technology.
Lenders are able to access a read-only copy of your bank statements. Therefore, they can verify your income, as well as assess your ability to comfortably afford repayments. As a result, you can be confident you won't be offered a payday loans alternative you cannot afford.
Note that Monzi will not be able to pair you with a lender offering payday loans no bank statements required Australia. As part of your application with Monzi, you must provide your online banking details.
Financial hardship
Monzi's network of responsible lenders all have their own hardship departments. Therefore, if something drastic changes in your life (i.e. lose your job or get badly injured) you can file for financial hardship.
Your lender will assess your claim of financial hardship and, if you're approved, offer an alternative payment plan.
Flexible repayment options
Consumers can nominate how many months they ideally want to repay their loan over. In addition, consumers can choose a weekly, fortnightly or monthly repayment schedule. Repayment terms may range anywhere from 12 to 24 months.
They may conduct credit checks
The lender you're paired with may or may not conduct a credit check as part of their responsible lending obligations. This is, however, not all they focus on.
Moreover, lenders may be able to look at your current relationship with money. Therefore, even if you have poor credit, you may still be considered for approval.
Customer service when you need it
Monzi works with lenders who offer excellent levels of customer service and support. Not only that, Monzi does too. If you have any questions about our lender-finder service, then don't hesitate to submit a contact form via our website.
When will I receive my payday loans alternative?
Access to funds will be dependent on a few variables.
Generally, however, lenders will transfer your funds after you approve your loan contract. Therefore, you may receive your loan the same day you approve your contract. Alternatively, you will be able to access your funds the next business day.
Looking for same day loans? Monzi might be able to pair you with a lender.
Ready to apply for payday loans alternative?
Simply complete a quick and easy loan application online and we'll get to work scanning through our network of lenders potentially able to offer short term cash loans!
Don't settle for second best, apply with Monzi for a chance at meeting your next lender. Monzi can still try and help, even if you are unemployed or are receiving Centrelink.
Let's be friends
We're sure you're experiencing information overload by now, so if you have any further queries about our service, don't hesitate to contact us at [email protected]. Also, visit our FAQ page and see if your answer is already waiting for you.
Keep up with Monzi on Facebook, Instagram, Twitter and Pinterest.