Bad credit payday loans available online. Apply for bad credit personal loans through Monzi. $2,100 to $15,000 approved fast. No hassle. Apply!
Bad credit payday loans
While bad credit loans may seem complicated, they're pretty simple once you break them down.
For starters, a payday loan is a small loan (typically under $2,000) offered by a payday lender. Applications for fast cash are processed quickly, while loans are repaid over a few months. As a result, these are short term loans. You might have the cash in your bank account on the same day you apply and have the loan paid off in a matter of weeks or months.
Bad credit history refers to a pattern of bad credit listings on an individual's credit file. With this, traditional financial institutions are typically less willing to extend credit to these individuals.
Therefore, payday loan is a type of unsecured loan, processed quickly and available to consumers with a less-than-impressive credit history. Credit check may be part of the assessment. If you are an Australian citizen or a permanent resident, you can apply cash loans now. Learn more about no credit check loans here. Learn more about secured bad credit personal loan here.
The table below lists some possible cash loan products that may be available online:
| Payday Loan | Amount (AUD) | Approved |
| --- | --- | --- |
| Small payday loans | $2,100 | ✓ |
| Payday loans for bad credit instant approval | $500 | ✓ |
| Quick easy payday loans for bad credit | $500 | ✓ |
| Bad credit payday loans | $1,500 | ✓ |
| Payday loans bad credit | $1,800 | ✓ |
The information presented in the table above does not necessarily reflect the cash loan product you may be offered through Monzi's service.
Can Monzi find lenders offering quick payday loans bad credit?
If you apply with Monzi, we may not be able to match you with a lender offering quick payday loan alternatives. Instead, we aim to match you with one of our many lenders offering loan with bad credit, which may be payday loan alternative. Learn more about no credit check payday loans australia here.
If you're searching for pay day loans, a personal loan may be a different option. Just like a payday loan, you get the cash you need to cover those unexpected expenses and cash shortfalls.
Payday vs. cash loans: what's the difference?
While they may seem similar, there are some key differences to be aware of.
Payday loans Australia are unsecured loans of amounts up to $2,000. Payday loan applications are often assessed rapidly, so you potentially get the cash you need on the day you apply. All loans are repaid quickly, meaning there's no long-term commitment. Repayment periods start from just a few weeks.
By comparison, cash loans cover amounts ranging from $2,100 to $15,000 and can be either unsecured or secured. Moreover, repayment terms might range from months to years.
If you're short on cash and unsure what to do, applying with Monzi may be one option for you. A lender in our network may be available and could potentially offer you a personal loan.
If you're seeking to be matched with a payday lender, this may not be possible with Monzi.
Can I use small payday loans for bad credit to cover something minor?
Yes. That's their primary purpose.
Small payday loans for bad credit could be a viable option if you find yourself overwhelmed by a short-term cash emergency. Your application is assessed swiftly, meaning, if approved, you might have your cash before you know it.
As mentioned, payday loans typically refer to loan amounts up to $2,000 that are repaid over a brief period. As a guide, your repayment term may range from a few weeks to a few months.
Given the short-term nature of payday loans bad credit Australia, they may come with high regular repayments.
Are payday loans bad credit on Centrelink available?
While nothing is certain, the answer is: potentially.
If you're receiving benefit payments from Centrelink, you're still welcome to apply. In most cases, lenders will assess your application to determine whether the loan is suitable for your needs.
Be aware, though, that not all lenders will offer loans to Centrelink borrowers and they may vary in their views of benefits payments. While some will consider them as a legitimate source of income, others may not. Obviously, this will have some bearing on your assessment and may explain your outcome, whether approved or denied.
While we cannot guarantee if you will be offered a loan no matter what, lenders offering payday loans Centrelink bad credit may be out there. As mentioned, though, lenders take differing perspectives regarding Centrelink payments, so approval is far from certain.
Payday loans for bad credit instant approval
While intuitively, using the term 'instant approval' seems to suggest that your application will be assessed instantly, that's not quite true.
With all applications, there will be some waiting time. In Australia, responsible lending legislation requires lenders to assess loan applications to determine whether the product is suitable for the borrower.
Put simply, instant approval is not literal. However, lenders will work quickly to assess your application and provide you with an outcome in what feels like no time. This is the essence of instant cash loans online.
Given this, these loans are simply a form of payday loans for bad credit, which lenders process as fast as possible to provide you with a seemingly instant outcome.
Payday loans for bad credit history
The move away from traditional lenders like banks and credit unions has bought a new approach to offering credit. While in the past, bad credit was a no-go, these days, online lenders are much more inclined to offer cash loans for bad credit.
It's all about a fresh perspective. Your bad credit reflects your past but is not necessarily representative of your present.
In assessing your application, lenders may assess your income and expenses too. That way, they can get a clear idea of whether the loan you've applied for is affordable. If your financial situation is comfortable, you won't necessarily be denied based on your credit history.
If you're seeking payday bad credit loans, but you're not sure where to begin, Monzi's lender-finder service might be here to help. While it may not be possible for us to match you with a payday lender, we can potentially match you with a lender who deals in personal loans and understands bad credit.
With Monzi, it's simple. Apply and we'll do what we can to find an available lender for you. With our lenders, cash loans range from $2,100 to $15,000, so there's potentially something for everyone. Best of all, it's 100% online. Just like with bad credit online payday loans, you can apply for cash loans from the comfort of your own home.
Payday loans Australia bad credit: your credit history explained
Your credit history is essentially a personal file that records your past borrowing behaviour. It lists all the loans you've applied for, agreed to, repaid or defaulted on.
In assessing applications, lenders will lean on this information to determine your suitability for a loan.
Bad credit is a reflection of your past negative borrowing behaviours. If you have a history of defaults, delinquency or poor borrowing habits, lenders will see this. If you've got bad credit, lenders may view you as a risk.
Put simply, your application may be denied as the lender may believe that there is a significant likelihood that you will not repay your loan on time and in full.
If any of the following listings are present on your credit file, your credit score will likely be negatively affected:
Past bankruptcy.
Defaults.
Missed or late repayments.
Court judgements relating to past debts.
Multiple credit enquiries in a short period.
Note that some lenders may still offer cash loans for people with bad credit. However, approval is not guaranteed. To be offered pay day loans bad credit, you must show that you are in a secure financial position and managing your budget effectively.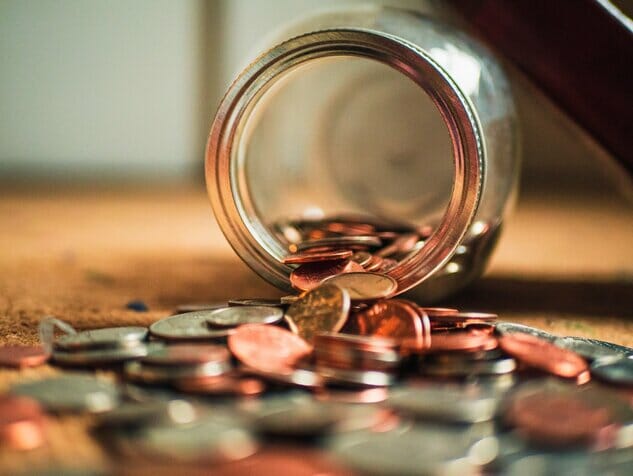 What do lenders offering instant payday loans bad credit assess?
As mentioned, all instant payday loan applications will be subject to an assessment. With this, you're probably wondering what exactly lenders are looking for to determine the outcome of your application.
To simplify it, lenders are looking at a few key factors. While lenders vary in terms of their exact qualifying criteria, in most cases, they will consider the following when you apply for bad credit loans:
Your creditworthiness: A measure of the likelihood that you will repay your loan. This is typically based on an assessment of your credit history (i.e. a credit check).
Income: lenders must verify that you have a source of consistent income. Moreover, this income must be sufficient to cover your loan repayments and day-to-day expenses.
Expenses: When compared to your income, lenders can assess your current budget and what you can potentially afford to repay.
Loan amount and repayment period: Lenders use this information to calculate your repayments. This can then be compared to your budget to determine if the loan is suitable.
Payday loans for unemployed and bad credit
If you're unemployed and have bad credit, it will likely be difficult to be approved for a loan. That's not to say it is impossible; however, it will simply come down to the lender you are dealing with.
As part of your assessment, you must show that you earn some form of income. While this won't be a wage, it may be benefit payments. However, often lenders require you to have a primary source of income, other than these payments.
While some lenders may be more forgiving, ultimately, they must assess your ability to afford your loan. If you're out of work and have bad credit, you may present a default risk. Moreover, you may lack the capacity to make your repayments. Therefore, your application may be unsuccessful.
While you're welcome to apply, approval will never be guaranteed. Moreover, if you are unemployed, it may be best to find an alternative. For instance, consider government support that may be available through Centrelink. After all, bad credit loans can be expensive and may not be suitable for your situation.
Online payday loans for bad credit
Accessing instant loans online has never been easier than it is today. A simple Google search will yield hundreds of hits, potentially connecting you lenders offering the cash you need. From fast payday loans for bad credit to instant cash loans, you'll find that you're not short of options.
With so many lenders, though, it can be difficult to know where to begin. Using a lender-finder service like Monzi makes it simple and convenient.
While admittedly, we may not find a payday lender for you, we work with a range of great personal loan lenders who may be able to offer bad credit loans that work for you. Read more about fast cash loans bad credit here.
Apply today from $2,100 to $15,000 and our automated system will try to match you with an available lender.
Finally, consider MoneySmart's page on payday loans.
Are there any secured payday loans?
Generally speaking, unsecured payday loans are far more common than secured payday loans. After all, many payday lenders may only offer payday cash loans of up to $2,000. As a result, they must be unsecured. This means that there's no need for you to worry about attaching an asset as security.
That said, if a $2,000 loan won't cut it and you need to borrow a little more, you can apply with Monzi. We work with lenders who might offer secured personal loans up to $15,000. With this, you must own an eligible asset that can be used as security. As a guide, loans secured against your car are the most common form of secured loan.
Can Monzi find me small emergency loans for bad credit?
Yes.
As you might expect, there is plenty of crossover between urgent payday loans for bad credit and small emergency loans. At Monzi, we work with lenders who offer personal loans from small to large. You can apply from $2,100 to $15,000. If you're dealing with a cash emergency, this might be one option for you to consider.
Whether you decide to apply for a bad credit payday loan or a personal loan is up to you. While both have their benefits, you must decide what's right for you. Ultimately, Monzi might make it easy for you to find a lender today.