Cash loans for bad credit in 60 minutes*. Any credit score welcome! Easy application with no paperwork. $2,100 to $15,000 with Monzi. Apply.
Cash loans for bad credit with Monzi
Have bills to pay but not quite sure how to pay them? Well, you've come to the right place! Monzi may be able to help you find loans for people with bad credit – and it's a super-fast application process!
Therefore, if you're in a tight spot and need fast cash today, you're not alone. After all, we all have unexpected expenses that pop up – and usually at the worst time! So, whether it's urgent dental surgery or new sports equipment for the kids, we can help you access cash loans bad credit today.
Additionally, when you need cash in a hurry, the last thing you want is a complicated loan application that takes ages. In short, that's why we aim to help you access easy loans without the stress. So, want to know more of what Monzi is all about? Simply read on!
What are loans for bad credit?
Bad credit loans, or loans for bad credit, are exactly as they sound. In short, they represent an accessible credit option for borrowers with a few mistakes on their credit report.
While in the past these loans were offered on a limited basis, these days there are a host of new-age lenders who are willing to do things a little differently. Rather than focusing on your credit history, these lenders will take your current financial situation too. As a result, if you're comfortably managing your finances, then you may be offered a cash loan for bad credit.
At Monzi, we work with a network of understanding lenders who may be willing to consider applicants with bad credit. Apply today and you may be able to access bad credit loans from $2,100 to $10,000. However, approval is not certain. Learn more about payday loans Centrelink no credit check here.
Short term loans for bad credit
If you've been searching online for bad credit loans with a short term commitment, Monzi could find you a lender who may be able to offer a maximum of $10,000. Additionally, when people are searching for bad credit loans, they often search the below terms:
| Search Term | Amount $ (AUD) | Approved |
| --- | --- | --- |
| Cash Loans For Centrelink Customers With Bad Credit | 800 | ✓ |
| 24/7 Instant bad credit cash loans | 1,200 | ✓ |
| Quick bad credit cash loans | 3,500 | ✓ |
| Bad credit cash loans | 4,100 | ✓ |
| Quick Cash Loans For Unemployed Bad Credit | 4,150 | ✓ |
| Cash Loans For Single Parent Pensioners With Bad Credit | 9,000 | ✓ |
Disclaimer: The above amounts and search terms are for demonstrative purposes only. They do not, in any way, reflect the terms of your loan nor the amount which you may be approved for.
I need 24/7 instant bad credit cash loans
Being 100% online, you can use Monzi's lender-finder service whenever and wherever you want. Therefore, from 2:00 am on a Saturday, to midday on a public holiday, you can apply for 24/7 loans instantly with bad credit through Monzi. Keep in mind, however, that the lender you may be paired with will generally operate during normal business hours.
Additionally, note that there may be times throughout the week or over the weekend, where lenders will be unable to assess your application. As a result, you may need to wait until the following business day to receive your outcome.
Finally, remember that while Monzi will endeavour to match you with a lender that's understanding of your bad credit history, we cannot guarantee if your application will be approved.
Can you find online bad credit cash loans?
Monzi works with a network of online cash loan lenders. Therefore, even if you have poor credit, you may still be able to qualify for a cash loan. This is because Monzi works with lenders who may be able to consider more than just your credit score.
In short, lenders may prefer to look at your current relationship with money, rather than just your credit score. If they can, especially, see you are receiving an adequate income, and are making other sound financial decisions, you may be considered for approval. Therefore, if you have poor credit, consider using Monzi's lender-finder service. Additionally, you may be able to apply for a loan of up to $10,000.
Can I get same day bad credit cash loans with Monzi?
When you apply with Monzi, we cannot guarantee if you will receive approval on the same day. While they may be possible, there are a number of boxes that must be checked for you to receive your cash the same day.
In any case, to give yourself the best chance, then the most important thing is to apply during business hours. In addition to this, you must ensure that you supplied all the necessary details when you applied. The combination of these two things means that you may be paired with a lender and receive an outcome ASAP.
If everything goes to plan and you are approved, then your lender will transfer your cash. At that point, access to your cash will be determined by your bank's transfer times.
So, while it may be possible to receive quick loans on the same day, there are no guarantees. In some cases, you may need to wait until the following business day.
What about quick bad credit cash loans?
At Monzi, we understand that if you have an unexpected expense, chances are you want to be able to access your loan ASAP. We have, consequently, designed our lender-finder service to be as streamlined and as time-efficient as possible. Best of all, if you've got bad credit, you're welcome to apply.
Additionally, our online form could only take a few minutes to fill out and complete. From there, our automated system will scan through hundreds of different loan products to find you a lender. Finally, you could have this all done within minutes!
If we match you with a suitable lender, they should be in touch. They will conduct their own assessment of your application and, if you're approved, send through a digital loan contract. From here, processing times will vary between lender to lender. Keep in mind, however, that access to funds will be dependent on inter-bank transfer times.
Bad credit cash loan history and loan approval?
If you've had your personal loan application rejected in the past, you may have your doubts about getting accepted this time. However, while we can't promise that we can find a lender for everyone, we can promise that we, and our partner lenders, will always give you a fair go. In other words, easy cash loans for bad credit may be possible.
With a super-fast application process and no documents to upload, there's no time to lose. Put your worries aside and apply for a personal loan for bad credit customers through Monzi.
Be aware that approval is not guaranteed. Some consumers may receive easy approval loans, while others may not.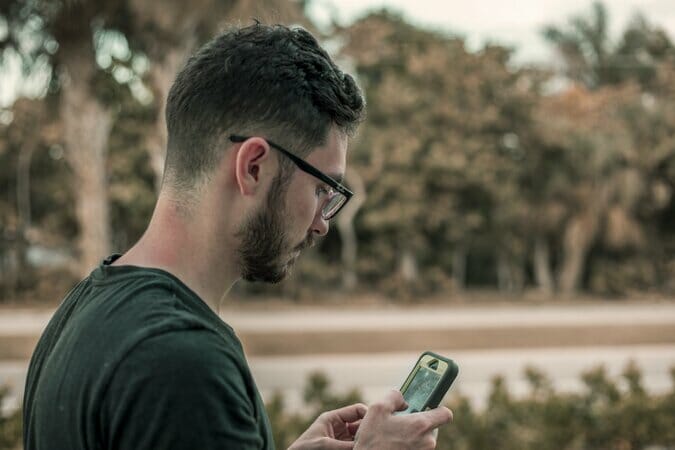 What do I need to apply for instant bad credit cash loan?
We keep this part pretty simple. After all, instant cash loans shouldn't be a hassle. Therefore, before you can use our lender-finder service, just make sure you meet the below criteria:
Be at least 18 years of age.
Be an Australian citizen or permanent resident.
Have an active email address and mobile number.
Have been receiving income into a personal bank account for the past 90 days minimum.
How much might bad credit cash loan cost me?
As we are the lender-finder and not the actual lenders, we cannot guarantee what your loan will cost you. Every lender is different and therefore, will have different loan terms and fees.
So, to get a better idea of what your loan may cost, you may need to consult the lender directly. Generally, most lenders will have a costs page on their website, where you can get a better idea of the costs associated with your loan.
Bad credit cash loan and no bank account: are they possible?
Unfortuantely, with Monzi, this won't be possible.
When you apply, you must submit your online banking details. In short, this information is used to access read-only copies of your bank statements that lenders will view to get an idea of your current financial situation. As a result, they can determine whether or not a loan may be suitable for you.
In addition to this, there's no need to be concerned about your privacy. Not only is Monzi's online system is safe and secure, but your details will not be retained after we've accessed the information we need.
So, if you're after cash loans bad credit, consider turning to Monzi. However, if you are unwilling or unable to provide your banking details, unfortunately, we will be unable to help.
Are bad credit cash loan a good idea?
In short, they may be.
If you encounter an expense that you can't quite cover, then a cash loan for bad credit could be an option. You'll receive the cash you need now and can divide the costs evenly into a series of manageable repayments over a fixed period.
However, fast loans bad credit are far from the perfect solution. Not in the least because you will always repay more than what you borrow. After all, you must pay fees and interest. As a result, your loan charges can add up over time.
Finally, in some cases, whether or not they are a good idea will depend on how you manage your loan. If you borrow an affordable amount and make your repayments on time, then they can be a useful option. However, if you borrow excessively, miss repayments or default on your loan then not only will you ruin your budget but your credit score will take a hit too.
Given this, ensure that you have a clear idea of what you can afford to repay before applying for a loan.