Weekend loans Australia. Monzi personal loans from $2,100 to $15,000. Get started today for fast outcomes. Fast 60 minutes* outcome. Apply now.
What are weekend loans Australia?
Weekend loan is a form of personal loan that can provide you with extra cash to make your weekend a memorable one.
Lenders may be able to assess your quick loan application ASAP so you can potentially have your cash before the weekend. Applications are 100% online and if it all goes to plan, you may have the cash in your account on the same day you apply.
Best of all, you get the cash you need to make your weekend a memorable one while being able to spread the cost over the upcoming months or even years.
If you need cash today for the weekend, Monzi has a network of lenders that are able to offer personal loans that range from $2,100 to $15,000. Submit an application and we'll try to match you with a lender ASAP.
What can I use weekend cash loans Australia for?
Put simply, you can use personal loans to cover almost any personal expense. With a little extra cash in your pocket, the weekend provides the perfect opportunity to get out there and have fun or get something done. Read more about best personal loan rates australia here.
Does Monzi know any lenders that offer bad credit weekend loan Australia?
Yes, we may be able to point you in the right direction.
Here at Monzi we are understanding of all circumstances, situations and backgrounds and we want to help. We also understand that bad credit can make it difficult to secure a loan through traditional avenues.
Luckily, we've been able to identify a few lenders who do things a little differently.
They may look past your bad credit and take into account your income and expenses too. It's all about assessing what's affordable for you based on your current financial situation. You may not be denied outright just because your credit history isn't too flash.
Keep in mind that there are no guaranteed approvals. Lenders can approve or deny loans where they see fit. Quick loans for bad credit may also attract higher rates given the additional risk assumed by the lender.
Payday vs personal weekend loan Australia
If you're new to borrowing and lending, you may not be aware that there's a difference between payday and personal loans. While they are similar, there are a few key differences. Notably, these differences centre around repayment periods and interest rates.
Looking first at payday loans, they are typically for your short-term cash emergencies. Payday lenders assess your application quickly so you can have an outcome in no time. Payday loans are usually repaid over shorter periods and attract higher interest rates and fees.
By comparison, personal loans typically come with more manageable interest rates and repayments that are spread out over longer periods. While a payday loan may be repaid over a few months, personal loan costs can be spread over one to two years. You may be even be eligible for instant personal loans with bad credit.
At Monzi, we aim to match our customers with lenders offering personal loans rather than Australian payday loans. If you are looking for a weekend payday loans Australia, you may need to do your own research.
Weekend loan online Australia
In days gone by, the only loan provider out there was the bank. You'd have to take time out of your day to meet with a bank employee and hope you get approved. How times have changed!
These days, there is a stack of online lenders out there. A quick google search will leave you inundated with lenders offering you the cash you need.
With so much choice out there, it can be tough to know where to get started. That's where a lender-finder like Monzi comes in.
Rather than applying with each of the lenders yourself, you can submit an application with Monzi in minutes and potentially be matched with a licenced and available lender in just one hour.
From start to finish, the process is 100% online. Finding a lender has never been easier or more convenient.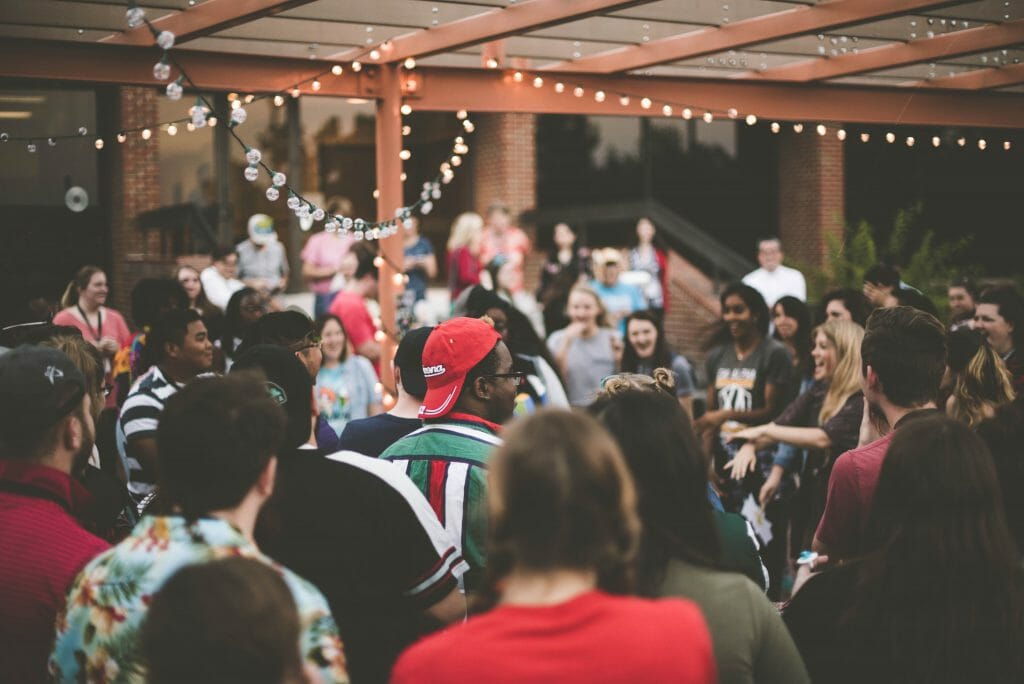 What goes into a weekend loan Australia assessment?
In order to meet their responsible lending obligations, lenders need to look into your complete financial situation. While all lenders will do assessments slightly differently, in most cases they're looking at a few similar things.
Creditworthiness: Lenders may conduct a credit check because after all, past behaviour is the best predictor of future behaviour. Creditworthiness is essentially a measure of your borrowing power, based on how likely you are to repay your loan.
Your financial situation: What current sources of income do you have and what are your expenses? This gives your lender an idea of your budget.
Your requested loan and repayment period: With an idea of your budget, lenders analyse your loan details to see how it would fit in. Ultimately, they want to see if the repayments would be affordable for you.
Do all weekend loan Australia include a credit check?
Credit checks are at the discretion of each individual lender.
All lenders have different approaches and procedures when it comes to completing assessments. As a result, we cannot say with certainty whether or not you will be offered an instant cash loan with no credit check.
What we can guarantee is that Monzi will not conduct a credit check on your application. We are simply a lender-finder service meaning assessments are outside the scope of what we do. We are simply trying to connect borrowers with lenders.
Furthermore, a credit check likely won't be all there is to an assessment. Lenders will take a look at your complete financial situation in order to get an idea of what's affordable for you. A few mistakes in your past won't necessarily result in your application being denied.
So, while some lenders may offer weekend payday loans no credit check Australia, Monzi cannot provide any guarantees. Lenders will simply complete their assessment according to their procedures.
Payday loans weekend payout Australia
While we all want a little bit of extra cash for the weekend, it pays to be proactive.
Weekend payouts are not always possible because while some lenders may offer them, others will only process your application during regular business hours and days.
Even if you are assessed and approved on the weekend, you may be required to wait until the following business day to receive your cash, given that most banks don't process interbank transfers on the weekend.
If you're heading into the weekend and need cash, try to apply early. Applying during business hours often results in quick outcomes meaning you can potentially have your cash on the same day you apply.
The cash is in your account before you reach the weekend so you don't have to waste your Saturdays or Sundays submitting applications. Instead, you can focus on doing the things you want to be doing.
Apply for weekend loan Australia
Lenders offering weekend loan may be out there and Monzi might make finding them simple and convenient. While we cannot guarantee if you will receive your cash in 1 hour, we'll do our best to provide you with an outcome ASAP. Scroll to the top of the page and begin your application today.
Find more Monzi on Facebook, Instagram, Twitter and Pinterest.