When you need a $5000 loan, apply with Monzi. We could get you an outcome within 60 mins*. Easy applications. No paperwork. Apply now!
Can I get a $5000 personal loan?
Yes.
If you need a $5000 loan, there are dozens of lenders out there who may be able to offer the quick cash that you need today. As a result, it's up to you to find one. An easy way to do this could be to apply with Monzi.
In short, we know lenders who offer personal loans online from $2,100 to $15,000 with repayment terms ranging from 12 to 24 months. As a result, whether you're after a $5000 loan or something a little different, we could set you on the right path.
With this, keep in mind that you will only be offered a principal and interest loan. That means that if you are approved, you'll receive your cash today. From there, your lender will divide your costs into even repayments with interest rates and fees added on top. As a result, you must consider the costs before applying.
So, if you've got a cash shortfall to cover, apply with Monzi for a $5,000 loan today. Just remember that approval is never guaranteed. Learn more about motorcycle loan here. Learn more about personal loans bad credit instant approval here. Learn more about secured bad credit personal loan here.
What about if I have bad credit score?
If you've got bad credit score, borrowing $5,000 may seem impossible. After all, it's well-known that banks and other traditional lenders are hesitant to consider loans for people with bad credit. As a result, you may not know where to turn.
That's where Monzi might be the answer you're looking for. As a lender-finder, we work with a vast network of lenders. Within this network, we know many credit providers who understand that bad credit score often doesn't tell the full story. While it does reflect your past, it doesn't necessarily reflect who you are today.
Given this, they may do things a little differently. Sure, a credit score check may occur. However, they will also consider your current financial profile. If you earn a regular income and your expenses are well-managed, you may be offered a loans for bad credit, potentially for $5,000.
That said, approval isn't guaranteed. Moreover, the loan amount you are offered may depend on your circumstances. So, while $5,000 bad credit loans are theoretically possible, we cannot say with certainty if you will be offered this loan.
$5,000 loan instant approval: is it possible?
Instant approval loans can seem like a beacon in the night when you're dealing with an urgent financial emergency. While lenders do work fast to provide an outcome for you as soon as possible, it's important to understand that it won't quite be instantaneous.
As a rule, instant loans refer to situations in which your loan application is processed so fast that it feels like no time has passed. However, as lenders are required to assess your application, there will always be some processing time to wait through. If everything goes to plan, though, you may receive an outcome without delay.
So, if you need instant cash now, Monzi's here. Apply for a $5000 loan or even a little more. We know many lenders who work fast. As a result, if approved, you could have the cash you need before you know it.
Try Monzi today!
Do any lenders offer cash loans no credit check $5,000 Australia?
Unfortunately, it's unlikely that you will be offered a $5,000 loan with no credit check. For most lenders, credit checks will be a necessary step in your loan assessment, particularly if you are looking to borrow a significant amount of money. As a result, at Monzi, we cannot guarantee if you will be matched with a lender offering cash loans with no credit check.
Thankfully, that's not the end of the story. If you do have bad credit score, you may worry that a credit check will put a line through your application. However, as we've already touched on, some online lenders are understanding and know that your credit history doesn't tell the full story. As a result, $5,000 loans with bad credit may be more realistic than trying to find a lender willing to bypass a credit score check.
I'm on Centrelink: what are my options?
As a benefit payment recipient looking to borrow money, you may feel like you've got no options. Luckily, that's not quite the case. There are lenders out there who might offer loans to benefit payment recipients.
At Monzi, we know more than a few of these lenders. So, if you need a $5,000 loan on Centrelink, you're welcome to apply. That said, we cannot guarantee if your application will be successful. Firstly, not all lenders may consider Centrelink customers. In addition to this, lenders may limit the amount you can borrow if you are a low-income earner or on benefits (e.g. up to $2,000).
As an alternative, it may be worthwhile investigating a Centrelink advance payment. In short, this involves receiving a portion of your future benefit payments early. An advance is interest-free, meaning it may be more suitable when compared to the high costs that are often associated with personal loans.
Will I get a $5,000 cash loan today?
You may.
Depending on when you apply and the specifics of your application, same day loans are possible. However, you must submit your application during business hours and provide every detail that your lender requires to assess your financial situation. If you do those two things, then you may receive a same day outcome and, if you're approved, have the cash in your account ASAP.
That said, all loan applications are subject to assessment. As a result, there will always be some processing time. If you apply late in the date or do not sign your contract during business hours, you may need to wait until the following day for the process to be completed.
Are there any bad credit personal loans with guaranteed approval $5,000?
No.
Lenders cannot offer guaranteed approval personal loans under any circumstances. It doesn't matter whether you apply for $500, $5,000 or even more. Australia's lending regulations dictate that lenders must conduct an assessment to determine if the loan is suitable for you. With this, they may assess your credit history as well as your current budget.
At Monzi, we work with lenders who are licenced and comply with their responsible lending requirements. As a result, you won't be offered a loan with guaranteed approval or a loan that is unsuitable for your circumstances.
If you do encounter a shady lender promising guaranteed approvals, avoid them at all costs. Not only are these lenders breaking the law, but you may end up with a loan you cannot afford. In these situations, it's best to contact the Australian Securities and Investments Commission or submit a report via Scamwatch.
Monzi: who are we?
Monzi's an Aussie lender-finder. So, when you need cash loans, we might be the perfect place to begin your search. Ultimately, our aim is to match Aussies looking for lenders with credit providers who may offer fast and easy loans from $2,100 to $15,000.
To begin, just apply using the loan slider up the top. Choose the amount you want to borrow and enter all the necessary details. From there, we might put you in touch with a great Aussie lender ASAP. Best of all, the process is 100% online, so there's no need to leave the comfort of your own home.
That said, if you do intend to borrow money via a loan, remember that lenders charge fees and interest rates. In other words, there won't be any $5000 interest-free loans. Instead, the amount you repay will exceed the principal amount you borrowed.
Apply today with Monzi.
Can I apply for a $5000 loan now?
Yes, you can apply 24/7 with Monzi. However, before you dive into applying, make sure that you check the following boxes:
Australian citizen or permanent resident.
18 years of age or older.
Have an email address and mobile phone number.
Can provide details of an online bank account where your income is deposited.
Note that if you are ineligible, then your application will not progress. However, if you are eligible, you're free to move onto applying. Here's how you can:
Choose your loan amount and repayment amount using Monzi's loan slider.
Complete our easy online application form by providing the necessary personal and financial details.
Put your feet up as Monzi does the heavy lifting. Our automated system will attempt to match you with an available lender ASAP.
You'll receive an outcome via text or email. If we find a lender for you, they will be in touch to begin the next stage of the process.
While we cannot guarantee if your application will be successful, Monzi could match you with a lender in just 60 minutes. Follow the steps listed above and your journey to finding a lender will be underway in no time.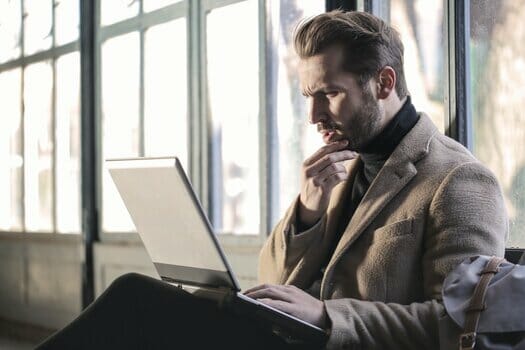 Can I use a personal loan to consolidate debt?
Yes.
Debt consolidation loans are a common reason that Aussies apply with Monzi. So, if your credit card debt is becoming overwhelming or you have several outstanding loans to repay, a $5,000 consolidation loan may be an option.
To make it simple, consolidation loans involve borrowing money to pay off your existing debts. As a result, if you're left with one loan to repay, meaning you've only got one regular repayment to worry about.
Through Monzi, you may apply for consolidation loans from $2,100 to $15,000. However, there are costs and considerations that you must take into account to determine if it's right for you. For more information, visit Moneysmart's guide to debt consolidation now.
What are the $5,000 loan monthly repayments?
In short, that depends.
At Monzi, we cannot say exactly what your monthly repayments will be. That's because it will vary based on your repayment term as well as the interest rates and fees charged by your lender.
As a guide, lenders may offer $5,000 loans with repayment terms ranging from 13 to 24 months. Using Monzi's loan slider at the top of the page, you can get an idea of what your repayments might be. Change your repayment term to see how that affects your regular instalment.
However, remember that the figures generated above are only estimates. Your true costs and repayments may vary if a lender offers you a fast cash loan today.
Should I apply for a 5000 dollar payday loan?
Payday loans may be one alternative to personal loans. However, payday loans are usually only offered for amounts up to $2,000. Moreover, these loans often come with short-term repayments that may be tricky to squeeze into your budget. That said, some payday lenders may offer loans of up to $5,000.
If you decide that online payday loans are the preferred choice, then Monzi may be unable to help. Instead, you will need to do your research to find a lender who can offer the product you're after. If you would like to apply for a $5,000 personal loan, Monzi can help put you on the right track today.
What's the best way to get a $5,000 loan?
We cannot say definitively if it is the best, however, from our perspective, applying with Monzi is the quick and easy option that you're looking for. While we do not fund loans directly, our lender-finder service can eliminate some of the stress and hassle you face when trying to apply for a $5,000 loan.
These days, lenders are everywhere. From banks to credit unions and online lenders, you might find that you're spoilt for choice. That's where you can submit on application with Monzi. From there, we'll do our best to match you with an available lender who might offer the fast cash you need today.
At Monzi, our service is 100% online. Moreover, we do the heavy lifting for you. It costs nothing to apply and your new lender could get in contact in no time. So, why not give us a try?
If you need quick cash loans today, apply now. We're ready and waiting to hear from you.
Can I get a $5,000 loan over 5 years?
You may.
Unfortunately, though, if you apply with Monzi, this won't be possible. In short, the lenders in our network may offer repayments terms of up to 24 months. As a result, if you would like to repay a $5,000 loan over five years, you may need to look elsewhere.
That said, don't get locked into thinking a loan over five years is your only option. Use the loan slider at the top of the page to get an idea of what the repayments might be on a $5,000 loan with a 24-month repayment term. You may find that it is more manageable than you think.
Can I get a 5000 unsecured personal loan with bad credit?
No.
You must secure loans over $2,000 with one of your assets. This asset may be your car, boat, caravan or motorcycle. Moreover, you must be the registered owner of the vehicle. As a result, lenders won't offer you a bad credit unsecured loan if you apply for a $5,000 loan.
If you do not own an eligible asset, you won't be able to borrow more than $2,000. Ultimately, this is tied to your lender's risk. The larger the loan amount, the more risk your lender faces. As a result, security becomes a necessary requirement.
Why was my application denied?
Lenders cannot guarantee approval. They will assess your application to determine if a $5,000 loan is suitable for your circumstances. Given this, there is always a possibility that your application will be unsuccessful.
If this occurs, contact your lender directly and they may outline exactly why you were denied. As a guide, it may relate to factors such as your income, expenses, credit history or outstanding debts. While an unsuccessful application may be disheartening, remember that it's usually done in your best interests.
Finally, be aware that lenders may sometimes offer you loans with terms that are different from what you applied for. For instance, a lender may offer you a $2,000 loan rather than $5,000 loan. The changes are simply done to potentially offer a loan that is better suited to your financial situation.
I want a small loan instead
That's OK.
Many lenders offer a variety of loans. So, if you want to apply for a $10,000 loan, we can help. If you want to apply for a $2,100 loan, we can help.
We work with lenders who can cater to the needs of Australians from a range of different backgrounds, locations and circumstances. As a result, if all you need is a small loan, that's totally fine. Apply from just $2,100 today. From there, we'll do our best to match you with an available lender who can help.
At the end of the day, while $5,000 loans may be a popular option, we'll always do our best to help no matter whether your needs are big or small. Apply today.
Need a $5,000 loan? Apply with Monzi now
Ready to apply? Scroll up to Monzi's loan slider at the top of the page. We'd love to hear from you today. Whether you're looking for a $2,000 loan, a $5,000 loan or something more substantial, we'll do what we can to help you. Secured and unsecured loans may be available, meaning there could be one that's right for you.
Apply now!
Interested to learn more about Monzi? You can email us anytime at [email protected]. Alternatively, check out our FAQs page to see if your question has already been answered.
Finally, follow us on Facebook, Instagram, Twitter and Pinterest for all our latest news and updates.