Debt consolidation loans through Monzi. Consolidate your debt with loans from $2,100 to $15,000 available online. No paperwork. Apply now.
Monzi is a lender-finding service. We do not offer financial advice. Consider seeking independent legal, financial, taxation or other advice to check how the information and ideas presented on this website relate to your unique circumstances.
Debt consolidation loans Australia
Do you have multiple outstanding debts? Whether it's a credit card, personal loans or a mortgage, managing a number of debts at one time is stressful.
Keeping track of all the associated rates, fees, charges and repayments can quickly become difficult. At times, it may feel like there's no light at the end of the tunnel.
That's where consolidation loans can help. These debt consolidation bring all your existing debts together into one single loan. As a result, you only have to worry about making one regular repayment.
Best of all, these loans may come with a fixed term, meaning you'll know exactly when your debt will be repaid.
This, however, is just a brief overview. There's so much more to consider with debt consolidation loans. So, let's go.
Best debt consolidation loans Australia: Monzi's lender-finder service
Hi, we're Monzi, one of Australia's lender-finder services. What we do is simple; we aim to match those looking to borrow with a potential lender.
When it comes to debt consolidation, however, we are unable to say which one is right for you. Ultimately, it will come down to your own unique financial situation.
What we can do, however, is potentially matching you with one of the many great lenders in our network. They may then be able to offer you the consolidation loans you need from $2,100 to $15,000.
Possible loans offered by Monzi's lenders can be seen below:
| Consolidation loans | Amount (AUD) | Approved |
| --- | --- | --- |
| Consolidation loans for bad credit unsecured | $900 | ✓ |
| Debt consolidation bad credit | $1,500 | ✓ |
| Large debt consolidation loans | $3,000 | ✓ |
The loan you might be offered through our network may not neccessarily reflect what is shown above.
Bad credit debt consolidation loans
>Poor credit history doesn't have to stand in the way of accessing finance online. These days, there are a ton of understanding lenders who might be willing to offer bad credit loans.
While we'd all love to have perfect credit, that's just not a reality. Monzi works with lenders that understand this.
While they may investigate your credit history, it likely won't be the only thing that's considered. In other words, your current financial situation can be just as important too.
So, if you think consolidation loans for bad credit are right for your financial situation, check out Monzi. Our lender-finder service might make it easy to find online loans for bad credit today.
Unsecured consolidation loans bad credit
Unsecured loans are typically offered for amounts of under $2,000. As they're unsecured, there's no need to attach an asset as security. Simply, make your required repayments until the loan is paid off.
On the other hand, if you've got a little bit more debt to consolidate then you will need to secure your debt consolidation loan with an asset. This asset could be your car, boat or caravan to name a few.
In short, this asset acts as a guarantee that you will make your repayments. Lenders are taking a risk by lending you money. In the event that you default on your repayments they may take steps to repossess the asset in order to recover their losses.
Consolidation loans for bad credit online decision
Monzi's lender-finder service is 100% online.
From start to finish, there's no paperwork or face-to-face meetings; all you have to do is apply.
From there, our system will aim to pair you with an available lender ready to assess your loan in just one hour. However, this is contingent upon you applying during business hours.
At the end of the day, Monzi's lender-finder service is the convenient way to access online loans bad credit.
Debt consolidation loans bad credit lenders
If some lenders are potentially willing to offer certain bad credit loans, then you're probably wondering what they will consider.
In short, they'll look at your financial situation as a whole. While your credit history is one part of this, your current budget (i.e. income less expenses) can be just as important too.
Given that you're looking to consolidate your debt, they will also need to know how much debt you have outstanding.
By looking at the full picture, the lender can then determine if you should be offered bad credit debt consolidation unsecured.
While approval is never guaranteed, a dodgy credit history may not be the be-all and end-all when it comes to your application.
What kind of credit score do you need to get a debt consolidation loan?
In short, it depends.
Most lenders will implement some form of minimum credit score requirement. However, exact scores may vary between lenders. As a result, it is impossible to provide a clear answer.
In any case, keep in mind that having a high enough credit score is not all that it takes to receive approval. Lenders assess your income and expenses as well as other factors related to your financial situation to determine your outcome.
What questions should I ask before applying for debt consolidation loans?
While consolidation might seem like a great solution if you're struggling to keep track of your debts, it is by no means a perfect solution. As a result, there are many questions that you must ask yourself before applying. These include:
What is my current amount of outstanding debt?
How much interest am I currently paying and will a debt consolidation loan reduce this?
Are there any fees applied for repaying my current loans and debts early?
Will I save money by consolidating my debts?
Am I eligible for a debt consolidation loan?
Is my credit good enough to be approved for a loan?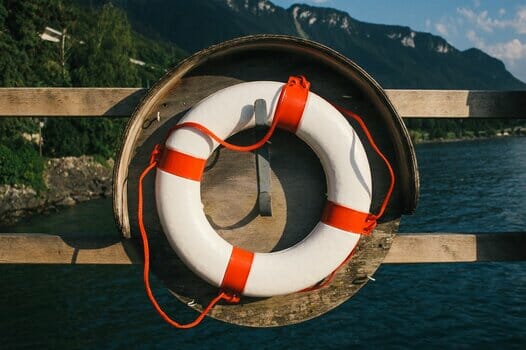 Guaranteed debt consolidation for bad credit
We'll make it simple: lenders cannot offer loans with guaranteed approval.
This is due to the fact that in order to comply with their responsible lending obligations, lenders must assess all applications they receive. That means, they'll take steps to investigate your financial situation in order to determine if the loan you've applied for is suitable for your circumstances.
It's about protecting you as a borrower. You will not be offered loans with bad credit if they are found to be unsuitable for your needs or financial situation.
If you do come across lenders promising guaranteed approval, avoid them at all costs. They are failing to comply with Australia's lending laws which can potentially put you at risk.
Why should I consolidate my debt: the benefits
As with most things in life, debt consolidation comes with both positives and negatives.
In short, before you decide to consolidate your debt it's important to understand exactly how it could affect your financial situation.
In any case, the benefits typically associated with debt consolidation loans Australia bad credit include:
Reduce your long-term costs
When done correctly, the major benefit of consolidating your debt is that it can save you money. If you're paying fees and interest on a number of debts, costs can soon add up. Consolidating your debts means you only have to pay fees and interest on one loan which can potentially save you a ton.
Manage your repayments easily
When you consolidate your debts that means you're only dealing with one lender, one repayment and one set of fees. In short, it's a lot easier than having a number of different debts on the go at once.
Get your debt under control
Is your debt spiralling out of control? Are you struggling to keep track of what you need to repay? Easy debt consolidation can help get you back on track by providing a clear path to repaying your debts.
The downsides of Aussie debt consolidation
While debt consolidation can make managing your debts much simpler, they are not always the perfect solution. Moreover, there are a number of downsides and drawbacks that mean debt consolidation may not be right for your financial situation.
Depending on your circumstances and the loan you are offered, potential issues may include:
There may be cheaper debt management options.
Longer repayment periods can result in you paying more interest.
If you've already defaulted on some repayments, loan approval may be difficult.
Compare consolidation loans: what to look for
If you opt to search for your own low interest debt consolidation loans, then it's important to know what you are looking for.
Finding the right loan can potentially save you a ton of money while making your life easier too. So, consider these factors when comparing personal loans:
The interest rate: typically, the lower the better.
Fees and charges: lenders may apply late, account, early-exit or administrative fees. Read your loan contract carefully.
Repayment periods: how long will you be making repayments for?
The lender: check their reviews online. Make sure they have a history of providing excellent service for their customers.
Can you be denied for debt consolidation?
Yes.
No debt consolidation loans or any other type of cash loan will come with guaranteed approval. In short, lenders will always assess your application to determine if the loan that you've applied for is reasonable and suitable for your circumstances. As a result, it is always possible that your application may not be approved.
If you do come across a lender promising guaranteed approval loans then, as we've already mentioned, it's a good idea to avoid them. Australia has strict lending protocols in place to protect borrowers and guaranteed approvals are a clear violation of these.
As a result, you should only ever apply with a trusted, licenced lender. An easy way to do this is to use Monzi's lender-finder service. Apply and we'll do what we can to match you with one of the top-notch credit providers from our network.
What is the current interest rate on a debt consolidation loan?
In short, Monzi cannot say. As we are a lender-finder service only, we cannot say what the interest rate on your loan may be. Moreover, your rate may vary based on several factors meaning the rate applied to your loan may be different from the one applied for someone else.
In any case, common factors that may impact your interest rate include:
Your loan amount: lenders may charge different interest rates on small loans compared to large loans.
Secured or unsecured: lenders typically view unsecured bad credit loans as riskier. As a result, they may come with higher interest rates to account for this.
Your credit history: lenders often reward good credit borrowers with lower rates given that there is a lower likelihood of default.
At the end of the day though, your lender will determine your interest rate. So, check their website before applying and read your contract thoroughly before agreeing. That way, you'll know exactly what you must pay.
My bank offers debt consolidation loans: should I apply with them?
If you are currently struggling with debt, then applying for a debt consolidation loan through your bank could be an option. However, while it may be convenient, it may not necessarily be the best loan option.
In most cases, you'll only be able to find the best deal if you shop around. In other words, compare lenders and the loan products they offer to find the loan that works best for you. A small interest saving here or fewer fees there can potentially save you a ton and can make managing your loan much more achievable.
On the other hand, if you opt not to apply with your bank and want to find a lender offering cash loans online, then consider applying with Monzi. Our lender-finder service makes it easy to apply for debt consolidation loans up to $15,000. Use the loan slider at the top of the page to begin your application today.
Can I get a loan after I've consolidated my debts?
Yes, however, it's essential to think carefully about whether it is the correct choice for you.
If you have successfully managed to repay your debts via consolidation then taking out a loan after this is potentially unwise. After all, you'll quite possibly be back to where you started.
However, at the end of the day, it is your decision. If you have repaid your debts and wish to apply for another instant loan then you are welcome to use Monzi's service again. Just make sure that it is necessary and the right choice for your circumstances.
Finally, remember that approval is not certain.
What's the best debt consolidation loan?
The best consolidation loan for you may be different from someone else. As a result, it's difficult to provide one-size-fits-all advice. Instead, you will need to consider how the terms of the loan suit your situation and debt repayments.
With this, the most important thing is to ensure that your loan will save you money. While consolidation may make your life easier, if you are paying more, then it will all be for nothing. In addition to this, check the repayments and terms to ensure it's affordable for you.
In any case, if you do wish to apply for a debt consolidation loan then consider Monzi. Submit a simple loan application through our website and we'll do our best to pair you with an available lender who can potentially offer loans up to $15,000. It could be a simple and convenient way for you to find a lender online.