Fast loans from $2,100 to $15,000. Most outcomes within 60 minutes*. Good and bad credit welcome. 100% online, no paperwork. Apply online now.
Fast cash loans Australia
When emergencies strike you can find yourself stuck in the debris. You may struggle to find the funds to pay your monthly bills or to fix your flooded bathroom, or even repair your car. Luckily, however, Monzi's lender-finder service may be able to help!
We may be able to find lenders that can offer fast cash advance loans for all Aussies who just need a break. If life is bowling you bouncer, after bouncer, let Monzi find you a lender that will go in to bat for you.
What are fast loans?
Fast cash loans are loans designed to put cash in the borrower's account quickly. These loans may be ideal for an emergency expense or a sudden cash shortfall. Depending on the lender, and inter-bank transfer times, borrowers could expect to access their fast loan within 24 hours of approving the online loan contract. Monzi is a lender-finder that can find lenders offering online loans of up to $15,000. Learn more about secured bad credit personal loan here. Learn more about bad credit loans australia guaranteed approval here.
Monzi can potentially take the hassle out of finding a fast loan lender. To get started, fill out an online application and we'll get to work finding you a lender that may offer the quick cash you need today. Read more about fast cash loans bad credit here.
After you submit your application, our system may be able to start searching for a lender in just a few minutes. If we successfully match you with a lender, and they can make you an offer, they will be in contact. In other words, potential fast cash lenders are an application away with Monzi.
Where to get fast cash loans?
Most fast cash lenders take loan applications online. Generally, you go to the lender's website, fill out an application, and if approved, wait for your money. You may need to give these lenders some proof of income, such as bank statements, as well as other pieces of information. Learn more about boat loans here.
You may notice, however, that there is a myriad of different online lenders available. Navigating through all these options can often seem overwhelming, and frankly, a bit of a hassle. If you don't have time to spend trawling through different lenders, consider using a lender-finder service, like Monzi.
With one online submission, Monzi will sort through hundreds of licenced lenders, to find an available credit provider who may be able to help. So, forget wasting hours online looking for a lender, and let Monzi take care of the hard work. Read more about instant cash loans australia here. Learn more about loan against my car that is paid off here.
What can I use my fast loan for?
Essentially, fast online cash is a personal loan, and there are many uses for a personal loan! Here's just a few below:
Unexpected bills
Medical costs
New furniture
Moving expenses
White goods
And the list could go on. So, if you're reeling from a recent unexpected expense, then apply for some fast cash today!
I need a fast small cash loan!
If you're looking for a small loan of under $2,000, consider using Monzi's lender-finder service. We work with some personal loan lenders, who may be able to offer you bad credit unsecured personal loans with very fast approval Australia.
As a guide, small loans are usually $2,000 or less and are then repaid over a short term period of 12 months. These loans are unsecured, which means you will not need to attach any assets as security against the loan. Therefore, small fast cash loans may be an ideal option if you do not have a motorbike, car, caravan or boat registered to your name.
Bad credit loans fast approval
Have you made some credit mistakes in the past? That's okay. At Monzi, we know a handful of lenders who are willing to consider offering bad credit finance. As a result, fast cash loan may be more accessible than you think.
In short, it's about a change in philosophy. While in the past, there's no doubt that lenders were cautious when it came to bad credit, these days they look at the bigger picture. In other words, your credit score is just one piece of the puzzle. Lenders will assess your income and expenses as well to get an idea of your financial situation.
If you've worked yourself into a secure financial situation then you may be offered the bad credit loans that you need.
However, remember that not all lenders will be prepared to offer these loans. As a result, approval may depend on the lender you are dealing with.
Cash loans no credit check fast approval
If you've got bad credit then an instant loan with no credit check might feel like your only option. However, it's not.
As a guide, credit checks are one tool that lenders can use to assess your claim and suitability for credit. In short, your credit history reflects your overall trustworthiness as a borrower.
While credit checks will be included in most assessments, some lenders may be prepared to bypass them entirely and instead focus on your income and expenses. As a result, they are often seen as an option for bad credit applicants.
However, when it comes to fast cash loan no credit check Australia, availability will be limited. Most lenders will always conduct a credit check and it will be non-negotiable. Luckily, if you've got bad credit that's okay. As we've already discussed, there are now a number of lenders willing to take on bad credit applicants. In other words, a credit check won't necessarily be the be-all and end-all of your assessment.
How to get fast cash loan online
Navigating the world of online lenders can often feel overwhelming. Often, the sheer number of lender options available is enough to leave us scratching our heads. If this sounds like you, then consider using Monzi's lender-finder service.
With one application, Monzi will sort through hundreds of lender-partners, to find you a licensed lender who may be able to offer you fast cash loan. Forget sifting through multiple lenders and filling out countless application forms. If you're looking for fast cash loan online, let us show you how easy it could be:
Step 1: you apply online
Applying online is simple; begin by scrolling up to the loan slider. Next, select the amount of money you wish to apply for.
Once you have done this, decide on a repayment period, and you'll see an estimation of your payments. Keep in mind, all costs are subject to individual lenders.
Finally, you will be required to provide certain information. Once you have completed the submission form, move forward with the application.
Step 2: we get to work
After you submit your application, we'll get to work finding you a lender that can offer fast cash loans. Monzi's automated system will take over from this point on. We'll get in contact if we need any extra info.
Step 3: meet your new lender
If we're successful, your new lender will assess your application and get in touch if they can make you an offer. Generally, your loan will be processed after you approve your contract. Access to funds will depend on inter-bank transfer times.
Just three straightforward steps and you could potentially have fast cash in your account!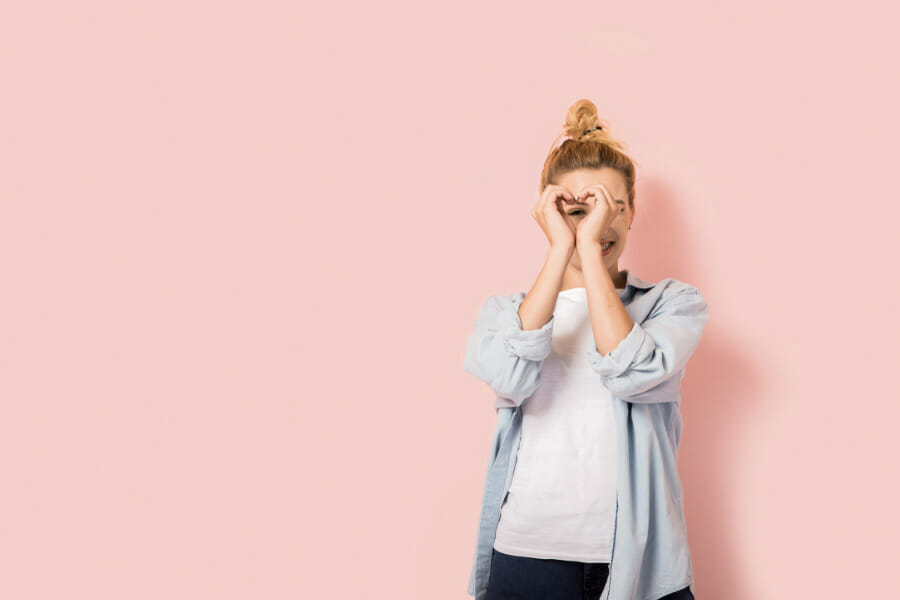 Paying off your fast loan
Monzi can find lenders that offer easy instalment loan repayments. Generally, the lender will set up a direct debit from your nominated bank account. Then, upon your nominated payment date, your repayments will automatically be deducted.
Does Monzi find fast cash loans no credit check?
As lender-finders, Monzi does not conduct any kind of assessment on your application. We simply gather your information and pass it on to our network of lenders. These lenders will then conduct their own assessment of your application.
As a result, we cannot guarantee whether or not a lender will offer no credit check loans with instant approval.The lenders Monzi finds, may prefer to focus on your current relationship with money, not just your past mistakes. Therefore, even if you have poor credit, you should still consider applying with Monzi.
Bad credit? We can find lenders offering fast cash loan for bad credit
Are you concerned that will be unable to find loans for people with bad credit? Well, before you start searching terms like, cash loans no credit check fast approval, consider using Monzi to find a bad credit lender. Put simply, we work with lenders who understand you are so much more than a credit score. Monzi could find you a lender who may offer cash loans for bad credit of up to $15,000.
Below are some examples of the fast cash loan bad credit that Monzi's lender-partners have offered to everyday Australians, just like yourself.
| Fast cash loan Australia | Loan amount | Approved |
| --- | --- | --- |
| Fast Cash Loans | AUD ($) 800 | ✓ |
| Small Loans Fast | AUD ($) 1,200 | ✓ |
| Cash Loans Fast | AUD ($) 2,200 | ✓ |
| Fast Approval Loans | AUD ($) 4,000 | ✓ |
Disclaimer: The above amounts are for demonstrative purposes only. They do not, in any way, reflect the terms or the actual amount of the loan you may be approved for.
What should I consider before applying for fast cash loan no credit check?
Before you begin, it's crucial to determine if fast cash loan are the right choice for your circumstances. While they may provide a quick and easy cash injection, you'll also be required to repayments for 12 to 24 months.
As a result, you will need to conduct a thorough assessment of your financial situation to determine if borrowing is necessary, how much you need to borrow and what repayments you can afford.
So, as a guide, consider the following:
What's your income?
What are your day-to-day expenses?
Do you have any outstanding debts or on-going repayments?
Can you cut costs anywhere to reduce the amount that you need to borrow?
What repayments can you afford comfortably?
Are you in a secure financial position?
Fast cash loan: to secure or to not secure?
At Monzi, we can find lenders that can offer unsecured or secured personal loans. The next question is which to apply for? Of course, only you truly understand your finances and personal situation. Despite this, consumers may want to consider both options before applying.
Unsecured loans – unsecured personal loans are small loans ranging from $2,100 to $2,000 and are repaid over a short term period of 12 months. Unsecured loans don't require any security, all you need to do is apply!
Secured loans – secured personal loans are medium to large loans ranging from $2,001 to $15,000 and can be repaid over a period of 13 to 24 months. To apply for a secured loan, it must be secured with equity, such as a car, motorbike, caravan or boat. You provide the details of the security in your online application.
So, if you're a city dweller avoiding the traffic and taking advantage of public transport, then perhaps an unsecured loan is the fast loan you're after. If you're looking for a larger loan, then you can opt for secured and easily attach equity to your application.
How do I make my repayments on fast personal loans?
Making repayments couldn't be simpler. However, before we get to that, it's important to note that you will have a few decisions to make.
At Monzi, we work with lenders who potentially offer terms ranging from 12 to 24 months. With this, you'll need to select the period that works best for you. Try to balance repaying your fast online cash loans efficiently while still ensuring your repayments are affordable.
In addition to this, you'll have the choice between weekly, fortnightly or monthly repayments. It's up to you to select which option works best for your circumstances.
Once those two decisions have been made, making repayments is easy. Establish a direct debit from your account and they'll be automatic. Just remember to have enough money in your account on the relevant dates.
Fast cash loans bad credit: what are the risks?
Fast cash loan can help you cover an expense today. However, they are not perfect. There are risks involved that you must be aware of before you apply to ensure that you don't wind up facing trouble down the line.
These potential risks include:
Unmanageable repayments: If you borrow more than you can afford, then you may find that your repayments are too large. This may impact your ability to cover your necessary day-to-day expenses.
Dodgy lenders: Make sure that you only apply with licenced credit providers. One easy way to ensure this is to apply online with Monzi.
Too many applications: credit applications are listed on your credit report and have a negative impact. If you apply too many times in a short period then you may see your credit score drop.
Defaults, debt spirals and bankruptcy: in a worst-case scenario, you could find yourself facing several debt-related issues. Not only will they have significant ramifications for your financial situation and credit report, but they will also cause a great deal of stress too.