Caravan loans for life's next big adventure. Apply for up to $15,000 online. Easy applications. No paperwork, no hassle. Apply online now!
Monzi is a lender-finding service. We do not offer financial advice. Consider seeking independent legal, financial, taxation or other advice to check how the information and ideas presented on this website relate to your unique circumstances.
What are caravan loans?
In short, they are personal loans that can be used to cover the cost of a caravan. Therefore, consumers apply with a credit provider and if their application is approved, agree on repayment terms.
As a result, consumers are able to receive quick money, and then spread their repayments over several months. Learn more about loan against my car that is paid off now.
Caravan loans Australia
Monzi's lender-finder service is 100% online. Therefore, we are able to help consumers from across the country potentially access the cash they need today. The table below gives some examples of the consumers we were able to help match with a lender. Learn more about car loans for pensioners here.
| Caravan loans | Amount applied for (AUD) | Approved |
| --- | --- | --- |
| Caravan loans Melbourne | $4,600 | ✓ |
| Perth caravan loans | $5,500 | ✓ |
| Caravan loans Brisbane | $15,000 | ✓ |
The above examples do not necessarily reflect the loan you may be offered.
Caravan finance for pensioners
More and more Aussie seniors are enjoying their retirement travelling around Australia. Moreover, these grey nomads are swapping their suburban backyards for the open road.
If the road is also calling your name, consider a personal loan from a credit provider from Monzi's network of lenders. You could potentially borrow up to $15,000, and may even have the cash in your account sooner than you think.
Furthermore, if you receive Centrelink, or your credit file isn't exactly sparkling, you may still be considered for approval. As a result, you may be approved for camper trailer finance bad credit.
How can Monzi help me?
In short, Monzi's lender-finder service may be able to match you with a credit provider in no time. How do we do this? Well, we use some awesome technology to provide a lender-finding service that is both easy to use and streamlined.
Therefore, all consumers need to do is complete one application on our website, and our system will aim to do the rest. We'll try and match your application with a credit provider from our network of trusted lenders. If a lender is able to make you an offer, they'll assess your application and get in contact. Learn more about last minute loans here.
Consumers can, therefore, expect from Monzi:
Easy online application.
Swift outcomes during normal business hours.
Paperwork free application.
Wide network of reputable lenders.
How do I apply?
Applying through our website is easy. After all, our smart system is able to speed the process up by digitally accessing most of the information we need. As a result, you could lodge an application in minutes.
Here's how to get started:
Select the amount you're thinking of applying for in the loan slider.
Complete the online submission form.
Wait while we try and match you with a lender.
If you're paired with a lender, they'll assess your application and get in contact if they can make you an offer.
If you approve the contract offered to you, your funds will be transferred.
Remember, access to funds is determined by inter-bank transfer times.
Tell me about caravan loan interest rates
Unfortunately, as the lender-finder, we cannot guarantee what rates you can expect. After all, the individual lenders within our network are separate entities that may vary in what they charge.
More specifically, the interest rate on your loan will be determined by:
The lender you're paired with.
The size of your loan.
Your own individual circumstances.
Caravan loans – where should we go?
Okay, so let's say the lender approves your application and you secure caravan finance. The next step is to figure out where you're going to go.
While many of you may already have some ideas in mind, here are a few of our favourite road trips around Australia.
The Big Lap
We thought we had better start with the biggest one of them all. That's right, the Big Lap is pretty much what it says on the tin – a lap around the whole of Australia.
The route follows Highway One, a network of motorways that connects all mainland state capitals. This near-15,000 km trip will take you through the bustling cities, white uninhabited beaches, through thick rainforest and over endless red deserts. All in all, the big lap showcases everything Australia has to offer.
Make sure you have an open schedule, however, as this trip can take up to 6 months. In addition, consider travelling across the northern section of Australia (between Broome and Cairns) between April and September. This is the dry season, and all the roads will generally be open. Certain sections of the road may close during the wet season.
The Great Ocean Road
Potentially the most famous stretch of tarmac in Australia, the Great Ocean Road winds for 243 km along the southern coast. This route regularly treats caravaners to some of Australia's most stunning coastline.
Between the rugged cliffs, multiple shipwrecks and of course, the Twelve Apostles, the Great Ocean Road has become almost a rite of passage for domestic tourism.
If you are planning on only going one way, we recommend starting in Torquay. Therefore, you will be driving on the ocean side of the road, and can easily pull over at one of the many lookouts.
Gibb River Road
This route cuts through the heart of Western Australia's Kimberley region, stretching from Derby to Wyndham. Originally built in the 1960s to transport cattle, travellers can now use the road to experience the wild remoteness of the Kimberley.
If you have the time, consider checking out Bell Gorge. It is a little off the beaten track but is worth every second. Watch as water cascades down a multi-tiered rock face, creating several swimming pools – the perfect way to cool off after hours of driving.
The Great Alpine Road
For a less-quintessentially Australian experience, consider Victoria's Great Alpine Road. It is Australia's highest accessible tar road, and winds 500km from the state's north-east to the Gippsland Lakes area.
So, if you've grown weary of the red and brown expanse of Australia's interior, trade it in for rolling green hills and quaint historic alpine towns.
Pacific Coast
Between Syndey and Brisbane lies 900km of the stunning Pacific Coast. In short, a trip along the Pacific Coast will showcase Australia's postcard beauty. Between the myriad of surfing beaches, quaint seaside towns and lush hinterland, this is coastal Australia to a T.
If you're growing tired of the sights and sound of rolling Pacific waves, consider making a detour into the Hunter Valley region. Here, holiday-goers will find the vineyards and boutique produce this area is famous for.
Finally, we'd recommend giving yourself ample time to complete the trip. After all, there is so much to see and do along your way, it would be a shame to miss out on something.
What are secured loans?
With a secured loan, the borrower agrees to fulfil the loan contract. Furthermore, borrowers back this claim up by nominating one of their assets as a guarantee. Therefore, if the borrower defaults on their loan, the lender is able to repossess the asset.
As we mention above, any loan over $2,000 generally requires security. As a result, if you wish to apply for any loan over $2,000, you will need to own an asset to use as collateral. Generally, lenders can accept vehicles, like a car, motorbike, caravan or boat.
Finally, please note, a personal loan is not a car loan. Consumers cannot use the caravan they are going to purchase as security against the loan. In other words, you may need to nominate one of your existing assets to apply for personal caravan finance.
Can pensioners get car loans?
Unfortunately, Monzi cannot answer this question because we do offer car loans. Instead, we offer a lender-finding service to hopefully match your application with a lender offering personal loans.
We can, however, shed light on applying for a personal loan. In short, pensioners are absolutely welcome to apply for a personal loan through one of our lender-partners. After all, age is generally not the main concern for lenders within our network.
Moreover, credit providers are often mainly concerned with your:
Regular income
Regular expenses
Banking history
Can I get a home loan for a caravan?
Banks may allow consumers to borrow more on top of their mortgage to help purchase a caravan. However, because individual banks all differ in terms of their policies and criteria, you will need to get in contact with the bank directly for a definitive answer.
As the lender-finder, Monzi cannot speak on the policies and processes of separate entities. Always get in contact with the specific lender to see if you are eligible.
I have credit check induced stress!
The two words that can quickly send a shiver down your spine: credit check.
If your credit record has stood between you and approval in the past, we don't blame you feeling a little nervous. After all, if your dreams are hinging on your application's approval, it's no surprise people's heart rate goes up.
In particular, lenders may prefer to focus on your current financial situation. Generally, lenders consider your normal income, expenses and banking history.
Is there any way I can avoid a credit check?
Monzi cannot guarantee whether or not lenders will perform a credit check. After all, if your application is matched with a lender, it is completely up to them whether or not to perform a credit check.
Therefore, Monzi cannot promise that you will be offered a no credit check loan. What is a no credit check loan? At it's most basic level, it is a personal loan where lenders will not request access to the applicant's credit report.
What about a no credit check payday loan?
We may have some bad news for you: Monzi will not aim to pair you with payday lenders.
We are aware payday lenders offer easy and quick approval. However, they may not be your best option. Why? We'll fill you in:
Small amounts. Payday lenders are often only able to offer small unsecured loans of $2,000 and under. Therefore, if you're thinking of buying a caravan, you may not be offered an adequate amount.
Short repayment terms. Certain payday lenders may only be able to offer very short, inflexible repayment terms, sometimes as short as 4 weeks. As a result, the regular repayments may be hard to manage.
High fees and charges. If you do not repay your loan according to your contract, you may be slapped with expensive fees that may quickly snowball. So, what starts as a small loan of a few hundred dollars can end up costing you much, much more than that.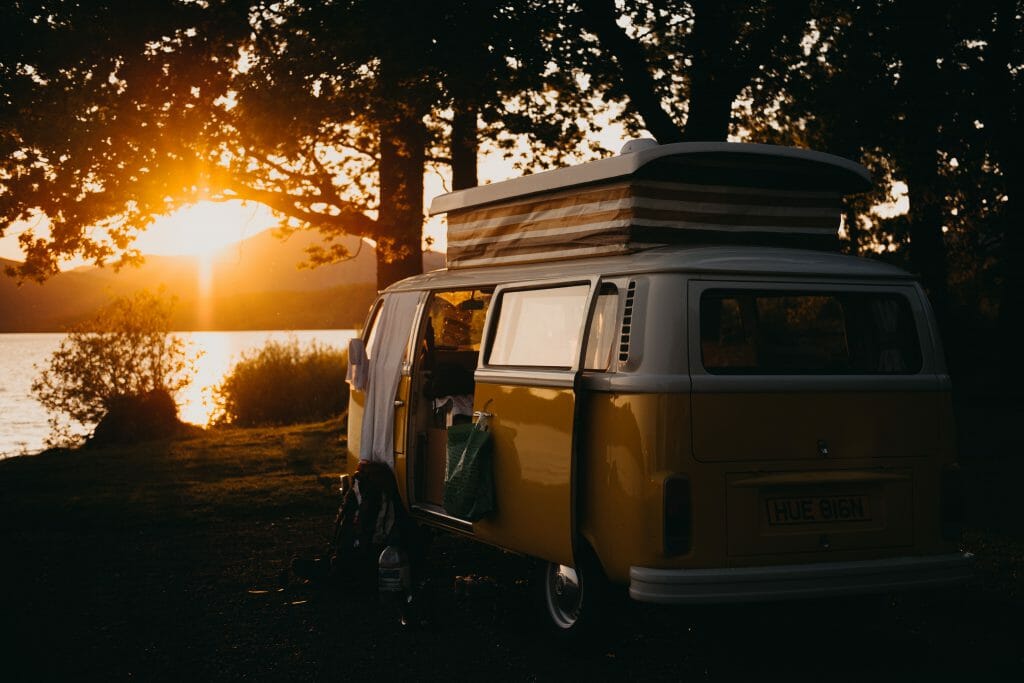 Can Monzi help me find bad credit caravan loans?
A bad credit caravan loan is an alternative to traditional ways of financing a caravan purchase. More specifically, these loans may be an option for consumers whose credit score has taken a knock from defaults, debt agreements and other bad credit listings.
Therefore, if you find your dream caravan for sale online, your poor credit history doesn't necessarily spoil your chances of securing caravan finance for pensioners.
How does it all work exactly? Well, when you apply, we are able to digitally access read-only copies of your bank statements. By doing this, lenders are able to focus on other aspects of your application, such as:
Your regular income and expenses, to see if you can afford the repayments.
How you have been keeping up with whatever other repayments you may have.
So if you're wondering if it's possible to get personal loans with bad credit, the answer is yes!
What if I'm unemployed or receive Centrelink?
Essentially, credit providers are looking to confirm you will be able to comfortably afford your repayments within your current budget. As a result, lenders will always look to confirm you are earning a regular income.
Specifically, certain lenders may be able to regard regular Centrelink benefits as a form of income. However, lenders may vary in terms of:
What types of benefits they can consider (Family Tax Benefit etc.)
How much of your total income Centrelink payments can make up.
Moreover, if you are unemployed, small Centrelink benefits may be your main form of income. However, you can still be unemployed and considered to earn an income. Specifically, you could own an income-earning asset like a rental property.
Monzi, however, cannot guarantee the outcome on your application. All applications are subject to assessment, and approval is always at the discretion of the lender.
Can I use the caravan I'm thinking of purchasing as security?
No, unfortunately. After all, a caravan loan through one of Monzi's lenders is a secured personal loan, not a car loan. As a result, you will need to use one of your existing assets as collateral against the loan.
Generally, any loan over $2,000 will require security.
What happens if I default on a secured loan?
If you do not make the repayments on your secured loan, the credit provider may repossess the asset you use as security.
Credit providers are legally allowed to repossess your asset and recoup some of the losses they incurred on the defaulted loan. Repossession, however, is the last resort for lenders.
In addition, lenders can only begin the repossession process if:
You're behind on your repayments.
The lender has provided you with a default notice, allowing 30 days to pay the overdue amount.
The borrower has not paid the overdue amount, negotiated a resolution, or lodged a request to postpone repossession within the 30 day period.
Learn more about your rights in the event of repossession on ASIC's Moneysmart website.
What else can I use my personal loan for?
Almost anything, really.
In short, personal loans can cover pretty much any personal expense. Therefore, you could use your funds for any part of your caravan holiday.
For example, if you're speeding down a dusty track and you break down, your personal loan can cover the cost of repairs. In addition, if you want to renovate the interior of your new home on wheels, you can purchase that new bed set or air-conditioning system with your personal loan.
How do repayments work?
Paying off caravan finance is so easy, you'll barely have to think about it.
Once you approve your loan contract, a direct debit will be set up from your account. As a result, repayments are automatically deducted as per the repayment schedule. Therefore, borrowers do need to stress about manually making repayments.
Setting up a direct debit makes repayments simple for Aussie consumers. Your repayments will automatically be taken from your account. In short, you can focus on enjoying your caravan and reaching your next destination.
Oh, and once you settle your loan, the direct debit stops itself. Easy, right?
What do I do if I can't repay caravan loans?
Life loves to get in the way of our best-laid plans. One minute you're scooting across the countryside without a care in the world; the next minute you've got a call from your daughter asking for an emergency loan.
The key is not to stress. If you are unable to afford an upcoming repayment, it is best to be honest and upfront with your credit provider as soon as possible. Generally, lenders will be able to cancel or reschedule your repayment for a fee.
If you do not get in contact with your lender, the direct debit will bounce. Lenders, in addition, charge a dishonour fee.
Why was my caravan loans application declined?
If Monzi pairs you with a lender, it is completely at their discretion whether or not to approve your application. Specifically, lenders grant approval as per their own assessment policy and procedures.
As all the lenders we associate with are separate entities, we cannot speak on their behalf. Therefore, we cannot give you the reason why your application was declined.
If, however, you get in contact with the specific lender that declined your application, they will be able to tell you exactly why you were knocked back.
Who do I get in contact with for questions about caravan loans?
If you have any queries or concerns about Monzi's lender-finder service, you can get in contact with our customer service team at [email protected]. Here, we will be able to answer any and all questions about how our service works. However, we are somewhat limited on how we can speak on individual lenders in particular.
Consumers need to get in contact with the specific lender assessing their application. In short, Monzi cannot speak on behalf of any other entity. Generally, you will have to get in contact with the specific lender for questions around:
Why was I offered less than I applied for?
Why is the lender taking so long to assess my application?
I was declined by a specific lender, can you explain why?
Are credit checks part of the lender's assessment policy?
Let's get started
All bad credit loans applications take place online. Scroll up to reach the loan slider.
Keep up with more Monzi on Facebook, Instagram, Twitter and Pinterest.