Last minute loans online from $2,100 to $15,000. Apply for fast cash when time is running out. Try Monzi. Easy applications. Fast outcomes.
Please note, certain ideas and products presented in this article may not be offered by Monzi nor the lenders we work with. This article presents only general information. Consider seeking professional financial, taxation, legal or other advice to check how the information and ideas presented on this website relate to your unique circumstances.
What is a last minute loan?
A last minute loan sometimes referred to as an emergency loan, is a quick cash loan that may be able to help you out of a tricky situation with ease. Whether you need a small amount for mechanical repairs or $15,000 for a series of flight and hotel bookings, last minute loans are there to remove any financial stress from your shoulders. Learn more about lastminute loans, lastminuteloan, last minute loans bad credit, loans in a minute, 60 minute loans, loan in minutes here.
If your application checks out, it may be approved the same day, leading to money in the bank as fast as possible, and hopefully saving you from needless anxiety. Read more about cash loans perth here.
How big are last minute loans?
Last minute loans are personal loans that ideally you'll receive on the same day. Depending on your financial situation and the lender you choose, you can potentially apply for amounts ranging from $100 to $30,000 or beyond.
At Monzi, we work with lenders who may be able to meet your needs. If you require a cash loan of up to $15,000, our lender-finder may be able to match you to someone who can help.
What circumstances would warrant a last minute loan?
As mentioned, circumstances that may warrant one of these loans could involve vehicle-related costs or health expenses. Still, many other motivations may require applying for a last minute loan. These being:
Education fees
Home renovations
Parenting help
Theft replacements
Funeral expenses
Hopefully, you never encounter some of these costs, but if you do then last minute loans could help keep you on your feet through turbulent times.
Recently lost your job and need a last minute loan?
If you are made redundant suddenly and find yourself low on cash, all is not lost. Loans may be available for the unemployed. While not having a job makes being approved for a loan more complicated, it does not make it impossible. There are lenders out there who may consider Centrelink payments as a form of income.
Generally, a lender will look at your credit report or your past 90 days of income to determine whether you are eligible. With loans for the unemployed, lenders may use your regular Centrelink payments as their income criteria, potentially allowing you to access a last minute loan to help you out of a sticky situation.
Can you get a loan if you already receive Centrelink payments?
In simplistic terms, you can.
Last minute loans are available to people receiving Centrelink. However, we suggest that you consult Centrelink for a loan or payment advance first, before looking elsewhere. This is because you can potentially access a range of government support or lower interest rate loans.
If you cannot receive a loan from Centrelink, then it is possible to find small loans elsewhere. However, there is no such thing as guaranteed approval, so it is dependent on your situation.
Last minute loans: how can Monzi help?
Monzi is a lender-finder service that aims to match you to a suitable lender for your last minute loan. We are 100% online and will do our best to match you with lenders for small, medium and large loans.
| Loan amount | Loan term | Security required? |
| --- | --- | --- |
| $2,100 to $2,000 | 12 months | No |
| $2,100 to $4,600 | 13 to 24 months | Yes |
| $5,000 to $15,000 | 13 to 24 months | Yes |
Keep in mind that lenders may vary in their terms. The actual criteria of your loan may not reflect the above table. Check your eligibility before applying.
Read more about, last minute finance, last minute finance loan, 60 minute loans, fast cash loans, payday loans, unsecured loans, payday loan, quick cash loan and cash loan here
Who is eligible?
All lenders have similar eligibility criteria, however, to match with a lender through Monzi, you must meet the following specifications:
You must be 18 years or older.
Have a personal phone number and email address.
Be an Australian citizen or permanent resident.
Be receiving a regular income into a personal bank account for a minimum of 90 days.
Note that this is the base criteria, meeting these standards does not guarantee approval.
Application process
The Monzi application process has been made as simple as possible for your convenience. We are 100% online, and paperwork free to remove the hassle you would face taking out short term loans from the bank. All you have to do is follow the steps below.
Submit
Either click the 'apply now' button at the bottom of your screen or scroll back up to the top of the page and use our loan slider. From there, you can adjust your repayment options, and our slider will calculate a general idea of how your weekly, fortnightly or monthly repayments will look. Once you're happy, click apply.
Keep in mind, the numbers calculated here are only a guide and may not align with your lender's terms.
Enter your details
Once you apply, it will send you to the submissions page where you can enter your details. We only ask for the essential information from you, so this process doesn't take long.
Once you've filled out our submission form, it shouldn't be a long wait before you match with your lender.
Confirmed match
If you are paired with a lender, the lender will be in contact with you – this generally happens through email or mobile. Your lender will conduct their evaluation of you and your financial situation. If they approve you, a contract will come your way. Read this contract carefully.
If you agree with your lender's terms and conditions, then sign away, and your money should transfer. If you disagree and choose not to sign, feel free to apply with Monzi again in the future, for a chance to be paired with a different lender.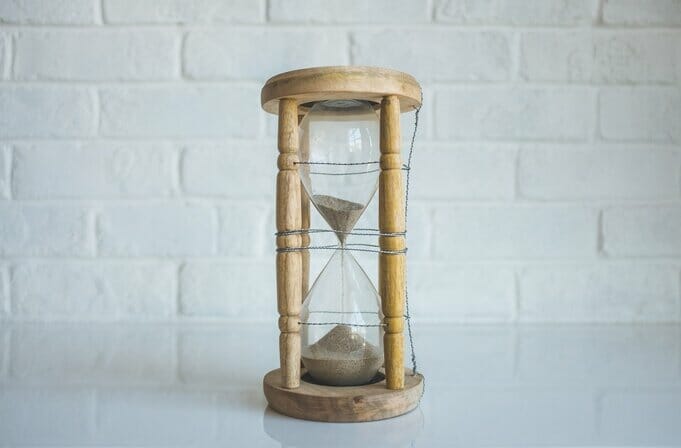 Do I need to secure a last minute loan?
To secure a loan is to use an asset, such as a car, to reduce the risk level you pose to a possible lender. This means that if default on your loan, the lender may take steps to repossess the asset used as security. As a guide, lenders offer secured loans up to $15,000.
You don't need to secure loans under $2,000. So, whether you have to provide security or not, is entirely dictated by how much you want to borrow.
Apply in the dead of night, if you'd like
You can place your application for a last minute loan at any time of the day. Monzi understands that undesirable events can happen when you're least expecting it. Fortunately, our lender-finder service is 100% online and accessible at all hours of the day.
Imagine it's one o'clock in the morning, you have a strong 'midnight snack' urge – particularly a two-minute noodles craving – so you leave your bed and head down to the kitchen. You get to the sink, ready to add the water to your noodles, however, as you turn on the faucet the handle pops off, and you can't stop the water from running. It's a job for a plumber, not your uncertified self, but payday isn't for another week.
Call the plumber and don't stress about making it through to payday. If you place an application with Monzi, your request will be processed as soon as business hours recommence, and we may be able to match you with a lender to get you back on your feet as quickly as possible.
How soon will I receive my last minute loans?
Personal loans are ideally same day loans. A same day loan means the money reaches your account on the same day you apply. Which is generally possible when the credit you apply for has a short repayment period. Your repayment period depends on your lender.
How soon you will receive your money is also dependent on transfer times between accounts. So, while you can receive your money on the same day, understand that it may take slightly longer for your cash to be processed.
Monzi aims to process your application within the hour, provided you apply during business hours. However, this is dependent on the availability of a lender that matches your needs.
Creating a repayment plan
The last thing you need when seeking a last minute loan is to create a debt cycle that you cannot escape. Therefore, it is smart to consider how you will repay your loan before you apply. If you are already in debt, this is especially important. Here are some steps to consider when creating a repayment plan.
List your debts
If you already have some accumulated debt, begin by ranking this debt by priority. Ensure you can repay your gas, phone or water bills before stacking up personal loan debt. Put any available funds towards your highest priority debts first.
Improve your saving habits
Increase your knowledge on how to be an active saver, the more money you can put away on payday, the less likely you will be to struggle with debt. Once you have prioritised your debts and amassed your savings, you can begin freeing yourself from the cycle.
Ensure you understand loan terms before applying
Make sure you have a solid understanding of your contract, if you are unsure about repayment times or personal loan interest rates, check with your lender to have these concerns cleared up. This is key to avoiding debt buildup. If you understand the terms, you will have a better idea about the likelihood that you will be able to repay any last minute loans.
Monzi has a repayment calculator that can be used – as a guide only – to help outline your repayments for any personal loans, however, if you already have some debt it may be wise to only borrow a small amount.
Last minute loans with bad credit
Can you receive a last minute loan with bad credit? Yes, you can. Unlike the standard personal loan, bad credit loans not only look at your credit report, but also at additional information such as income, repayment history, and saving habits.
The lender will look at your current behaviours, rather than your past information, potentially making it possible for your application to be approved. This does mean, however, that you will have to be conscious about these behaviours; make sure that you can show a regular income and controlled spending habits.
Last minute loans no credit check
Last minute loans may not only on offer for people with bad credit, but they may also be available for people who do not want their credit checked at all. With no credit check loans, lenders won't access your credit report. However, they will examine the last 90 days of your bank statements, and the details of the loan will list on your credit report.
Unfortunately, lenders rarely offer these loans. For most loan assessments, credit checks will be a key piece of the puzzle and may be unavoidable. Luckily, as we've touched on, lenders will consider your financial situation to in order to determine your outcome.
Ultimate, don't be discouraged by the fact that loans may not be offered without a credit check. At Monzi, we know many lenders who may look at the bigger picture to determine your outcome. A credit check is simply one consideration.
The importance of managing your credit score
Your credit score is a ranking how well you manage your borrowing and spending habits. Depending on the credit bureau, it will be a score between zero and 1,000 or zero and 1,200. Bad credit is generally anything below 500. If your score is in the 'bad credit' range, you may struggle with your financial future.
While bad credit is not the end of the world, it is still wise to maintain a healthy credit score in case you would like to receive a large loan such as a home loan in the future. However, if you need a small loan, Monzi may match you with a lender even if you have bad credit. It is then up to that lender to decide whether or not to approve your application.
When to seek financial counselling
If you are struggling with debt it is recommended that you seek financial counselling to receive aid. Financial counselling can be a free and independent service, with a mission to help those who need help with repayments and budgeting.
These free services are available in all states. The Australian Securities and Investments Commission (ASIC) also has the MoneySmart website where you can access resources to help with a range of financial problems. Being aware of your relationship with debt is a proactive step to keeping on top of any potential problems.
Last minute loans: Monzi's got you covered
While we hope you won't need a last minute loan, we're there to try and find lender offering Aussie loans if a situation arises. Apply today. It's quick, easy and won't raise a sweat. Scroll up to Monzi's loan slider at the top of the page.
Keen to stay up to date? Follow us on Facebook, Instagram, Twitter and Pinterest.
If you have any further inquiries, contact our team at [email protected].