Micro loans for Centrelink customers are a way for people on benefits to access loans. Monzi maybe able to help you borrow up to $15,000.
Monzi does not offer financial advice. Consider seeking independent legal, financial, taxation or other advice to check how the information and ideas presented on this website relate to your unique circumstances.
Define micro loans for Centrelink customers
Micro loans for Centrelink customers are small loans available to people on benefits. Specifically, these loans may be offered by the Government as well as some community initiatives.
Micro loans for Centrelink customers – Services Australia
Can you get a loan at Centrelink?
You may be able to get a micro loan from Centrelink themselves. Specifically, you may be eligible for an advance of your current benefit. This is known as an advance payment.
Who is eligible for an Advance Payment?
Not everybody will be eligible for an advance payment. Moreover, the benefit you receive may determine your eligibility. For example, you can only apply for an advance after receiving one of the following for at least three months. Learn more about personal loans bad credit instant approval here. Learn more about car loans for pensioners here.
Disability Support Pension
Newstart
Youth Allowance for job seekers.
On the other hand, you can apply for an advance at any time if you receive one of the following:
ABSTUDY
Youth Allowance for students
Mobility Allowance.
Who isn't eligible for micro loans for Centrelink customers
Unfortunately, not everybody can get an advance of their benefits. Therefore, it is always best to get in contact with Centrelink directly to see if you're eligible.
Keep in mind, you may not be eligible if:
You're already repaying an advance you got over a year ago
Currently owing a debt to the Federal Government
Cannot afford to repay your loan within six months
Are living outside of Australia.
How much can I borrow from Centrelink – micro loans for Centrelink customers
The maximum amount you're eligible for will depend on what kind of benefit you're on. In addition, your personal circumstances may also have an impact.
For example, if you receive the Youth Allowance for students, you can apply for a minimum of $250 and a maximum of $500.
On the other hand, if you receive the Disability Support Pension, the amounts you're eligible for will change along with your pension.
What is a crisis payment Centrelink?
A crisis payment is a one-off payment designed to help you in extreme situations. To be eligible for a crisis payment, you must:
Already be eligible for a Centrelink benefit
Currently experiencing severe financial hardship
Have undergone a change in circumstances.
Crisis payments, however, are not micro loans for Centrelink customers. In other words, you do not have to repay anything.
Micro loans for Centrelink customers – NILS
There are options for accessing credit outside of Centrelink themselves. For example, you may be able to apply with the No Interest Loan Scheme (NILS).
As you may have guessed, NILS provides fair loans to people on Centrelink with no interest.
Keep in mind, NILS is not a short term loan nor a bank loan. Instead, NILS works through circular community credit. In other words, when one borrower makes repayments, it frees up funds to give to someone else in the community.
How much is a NILS loan?
You can apply for up to $1,500 through NILS.
NILS is offered at by 178 community organisations at over 600 places around Australia; there's sure to be one near you.
Furthermore, NILS aims to provide people on a low income with the financial agency they need to realise their dreams. In other words, a NILS loan allows certain Australians to be in control of their own finances and lives.
To be eligible for NILS, you must:
Have a health care card or pension card or earn a salary less than $45,000 a year after tax.
Have lived in your current address for at least three months.
Display a desire and ability to repay your loan.
What can you get a NILS loan for?
NILS loans are not cash loans. In other words, you are restricted to essential goods and services. For example, you can use your NILS loan for:
Household items and whitegoods
Certain medical and dental services
Education goods, like laptops and textbooks
Electrical goods
Car related expenses.
Micro loans for Centrelink customers – how to apply
You can apply and receive an outcome in four simple steps.
Enquire. Get in contact with NILS by visiting their website or calling 13 64 57 to schedule a meeting.
Interview. Bring all relevant paperwork to the meeting with your local provider.
Assessment. A NILS loan specialist will assess your application.
Outcome. You'll be informed of the outcome. Lenders offer repayment terms on approval.
Micro loans for Centrelink customers – StepUP
StepUP is another initiative supported by Good Shepherd and NAB. Moreover, StepUP provides low interest loans from $800 to $3,000 to low-income Australians.
Unlike traditional short term loans, there are no fees with StepUp and a low, fixed interest rate of 5.99% p.a.
What can I use StepUP for?
Similar to NILS, StepUP loans are designed to assist with essential goods and services. Therefore, StepUP cannot be used as cash, nor for debt consolidation, holiday expenses, bills or rent.
You can use your StepUP loan for things like:
Second hand vehicles
Car repairs
Household whitegoods and furniture
Computers and laptops
Education
Certain medical expenses and procedures.
How to apply with StepUP
Applying for a StepUP loan is a little more involved than a NILS loan, as your application is assessed by NAB.
Here's how it all works:
Enquire. Get started with your StepUp application by visiting their website or calling 13 64 57.
Documentation. Fill out all the documentation provided by a StepUP worker.
Meeting. Meet with your local StepUP representative for an interview. Remember to bring all relevant paperwork.
Assessment. Your application is assessed by NAB themselves. Keep in mind, your assessment may include a credit check.
Outcome. Consumers need to visit their local NAB branch to sign their contract if approved.
Repay. Repayments are made to NAB.
Find your local StepUP provider here.
Can I get cash from a short term lender on Centrelink?
Yes, there are short term lenders potentially able to consider applicants that receive Centrelink. These lenders, however, may not always be your best option.
It can be expensive to borrow small amounts of money and it may not solve your issues. Therefore, always consider the Government and community initiatives outlined above.
If, however, you are still considering applying for instant cash loans for Centrelink customers, Monzi might be able to help.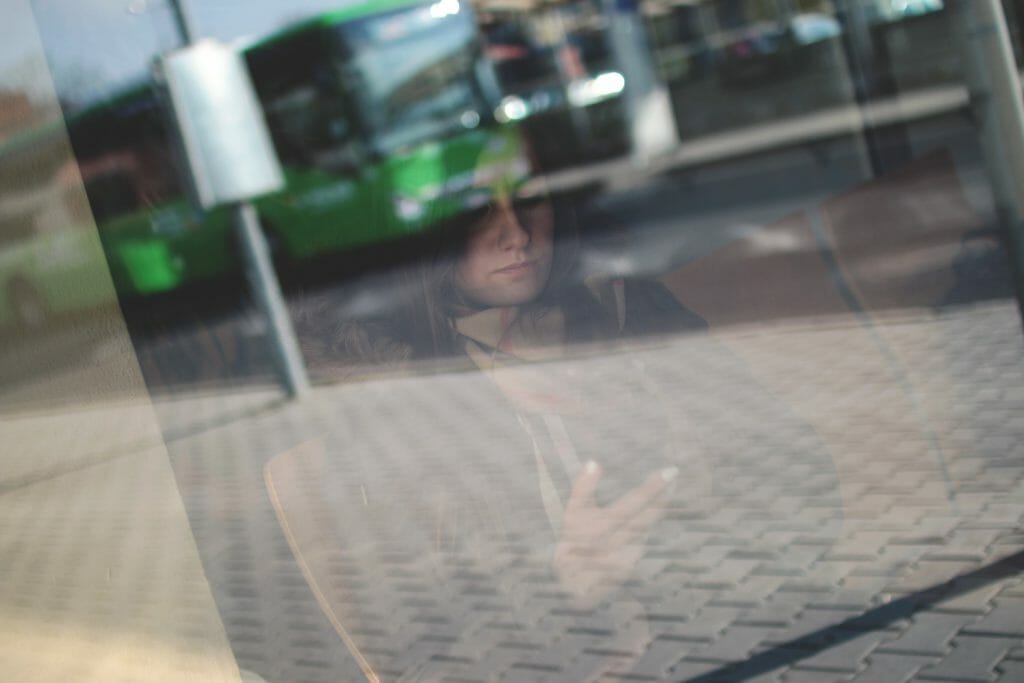 How can Monzi help?
Put simply, Monzi is here to make your life easier. While we don't offer loans ourselves, we have a network of lenders that might be able to assist.
In short, instead of applying with multiple different lenders, apply once with Monzi and we'll try and do the rest. Once we have your application in our system, we do our best to match you with a potential lender.
So, if you're searching online for cash loans for Disability Pensioners, why not consider Monzi. With potential access to a myriad of different credit providers, you may be matched with a lender sooner than you think.
Am I eligible for micro loans for Centrelink customers through Monzi?
Bear in mind, approval for your application will rest with the lenders in our network. As such, meeting the criteria to apply with Monzi does not necessarily mean you will be approved.
Despite this, you only need to meet four simple criteria to be eligible to apply:
At least 18 years old
Australian Citizen or Permanent Resident
Have a personal contact number and email address
Have an online bank account with the past 90 days worth of banking history
What kind of loans does Monzi find?
Keep in mind, we do not find loans technically. Instead, we aim to match you with a potential lender that can.
Despite this, we have a panel of lenders that can potentially offer both secured and unsecured personal loans from $2,100 to $15,000!
Any small loans of $2,000 and under do not require security and may have a repayment term of 12 months.
Medium loans are secured loans valued between $2,100 and $4,600 and might have repayment terms anywhere from 13 to 24 months.
Finally, large loans are offered between $5,000 and $15,000, require security and might have the same terms as medium loans. Learn more about payday loans Centrelink no credit check here.
Monzi's panel of lenders are potentially able to offer a wide variety of loan products; the table below shows examples.
| Personal loans | Cash loans |
| --- | --- |
| Bad credit loans | Same day loans |
| Online loans | Fast cash loans |
| Secured loans | Unsecured loans |
The loan you might be offered may vary from what's presented above. Individual lenders determine the repayment terms.
Can Monzi find me small loans with no credit check?
Potentially, but there's no guarantee.
Each lender may go about assessment differently. Therefore, there is no guarantee you'll be offered loans with no credit check.
Credit checks, however, need not be a scary phrase. If your credit history is looking a little bruised, don't stress. Your credit score is only one factor out of a whole myriad of different criteria.
Specifically, lenders will also consider your current financial situation, including:
income
expenses
spending habits
repayment history with other credit providers.
Instant cash loans on Centrelink 24/7
While we may not be able to guarantee you a cash loan with no credit check, we can guarantee our 100% online model is fast and convenient.
Applying is easy and may only take you minutes. Furthermore, consumers get use our website to apply whenever they want. Just keep in mind, you might only get an outcome the next business day if you apply after hours.
Plus, not only is our application super easy, but we work with lenders that offer quick cash loans! In other words, lenders within our network may be able to provide you with an outcome with 60 minutes.
If the lender approves you and offers a contract, you may receive your loans the same day. Same day cash loans, however, are not guaranteed as they depend on inter-bank transfer times.
Is it possible to get micro loans for Centrelink customers weekend payout?
You may not be able to receive your loan over the weekend.
Lenders will generally have rounds of banking throughout the day where they transfer funds. These transfers, however, are at the mercy of the banks. Moreover, banks will generally not process transfers over the weekend or on public holidays.
If you do need weekend access to your funds, you may need to approve your contract beforehand.
What happens if I'm approved?
Lenders will assess your application and get in touch if they can make you an offer. Generally, the lender sends through a digital loan contract. Obviously, it is important you read through your contract carefully before signing anything.
Consumers should, in particular, pay attention to the following:
Interest rates offered
Fees
Repayment terms
Any penalty fees & charges.
You should, put simply, only agree to your contract if you are happy with everything. If, however, you are unsure of anything, get in contact with your lender.
Generally, the lender will be able to walk you through all aspects of your application.
Finally, keep in mind that you are under no obligation to approve the contract. In other words, if the lender offers a contract you're unhappy with, you can simply walk away.
I need help applying
Consumers can visit our FAQs page if they are unsure of anything.
Alternatively, email Monzi directly at [email protected]. Here you will always chat with a real-life human, ready to answer any and all questions you have.
Keep in mind, each lender in Monzi's network is a separate and independent entity. This, as a result, limits how much we can speak on their behalf. Therefore, direct all lender-specific questions to the lender in question.
Finally, contacting our customer service team outside of normal hours may result in a delayed response. Replying, however, will be our first priority as soon as we're back in the office.
Lender responsibility
Be aware that every lender within our network is fully-licensed. Moreover, lenders do not take their responsible lending obligations lightly.
All credit providers must lend money responsibly. More specifically, Chapter 3 of the National Consumer Credit Protection Act 2009.
The key concept behind the act is to protect Aussie consumers. In particular, the act looks to stop lenders from offering unsuitable products or advice. A loan product is unsuitable if:
it doesn't meet your needs and objectives; or
you're unable to afford the repayments without hardship.
Therefore, lenders must take three steps:
inquire into the consumer's situation;
take steps to verify the above; and
assess if the product is suitable.
Ready to apply?
Scroll and begin! Alternatively, get in contact with any questions you have. We're here to help, after all.
Monzi is, in short, the best lender-finder in the game. Moreover, we make finding lenders easy. Monzi means no paperwork. Moreover, Monzi means a 100% online application.
In addition, our service is free.
Finally, keep in touch via Facebook, Instagram, Twitter and Pinterest.