Cash loans Tasmania from $2,100 to $15,000. Apply from Hobart, Devonport or Launceston. Fast cash for the Apple Isle. Get started with Monzi.
What are cash loans Tasmania?
Cash loans in Tasmania are pretty much exactly what they say on the tin.
Cash loans refer to personal loans that can be used like cash. In other words, you can use these loans to cover essentially anything. From car repairs, school supplies, or even for holiday spending money – it's all possible.
Moreover, these loans are available to consumers living in Australia's southernmost state: Tassie!
Monzi is a lender-finder that can service consumers from every corner of Tasmania and indeed Australia. Moreover, we work with lenders potentially able to offer cash loans from $2,100 to $15,000.
How do I get fast cash loans in Tasmania?
It can be stressful trying to cover an emergency expense, especially with a deadline breathing down your neck. Therefore, finding a lender that can offer quick money loans is important.
While we aren't lenders, our service is super easy to use and can potentially pair you with a lender in no time. Interested in how it all works? We'll break it down for you:
Apply: Start by applying on our website; it's super easy and might be quicker than you think. We just need you to select the amount you wish to apply for, your repayment terms and fill in a few bits of information.
Wait: Our system gets to work after you apply. We aim to pair your application with a potential lender.
Outcome: If you're paired with a lender, they'll assess your application. Lenders will send a digital loan contract if they can make you an offer.
As you can see, we cannot guarantee if you will receive a one hour loan or same day loan.
Can you find me instant cash loans in Tasmania?
We may pair you with a lender potentially able to offer an instant loan. Keep in mind, however, instant approval on a loan does not mean zero wait time. After all, every lender in Australia needs to assess your application before offering a contract.
This assessment is part of a lender's responsible lending obligations and will take a certain amount of time. After all, credit providers need to take the following three steps:
Make inquiries into your financial situation and objectives.
Take reasonable steps to confirm the above.
Make an assessment as to whether the credit contract is suitable for you.
Note, a loan is considered unsuitable for your situation if:
your financial needs and objectives are not met; and/or
you cannot afford your repayments.
Can I get same day cash loans in Tasmania?
The answer is: potentially!
At the end of the day, your access to cash will be dependent on a few factors. Specifically, these may include:
Your application: There is no uniform assessment time for applications. In other words, certain applicants may take longer to assess than others. Additionally, lenders may need to stall their assessment if they need extra information from you, so try and supply everything when you first apply.
The lender: Lenders may vary in how quickly they can assess applications.
Inter-bank transfer times: Transfers between certain banks may be quicker than others.
Banking rounds: Lenders have points throughout the day when they transfer money. You may only get your money the next business day if you approve your contract after the final round. Keep in mind, most lenders are unable to transfer loans over the weekend or on public holidays.
Are you searching frantically online for same day cash loans Hobart? Just remember, they are possible, but there are certain variables at play that may affect when you see your dollars.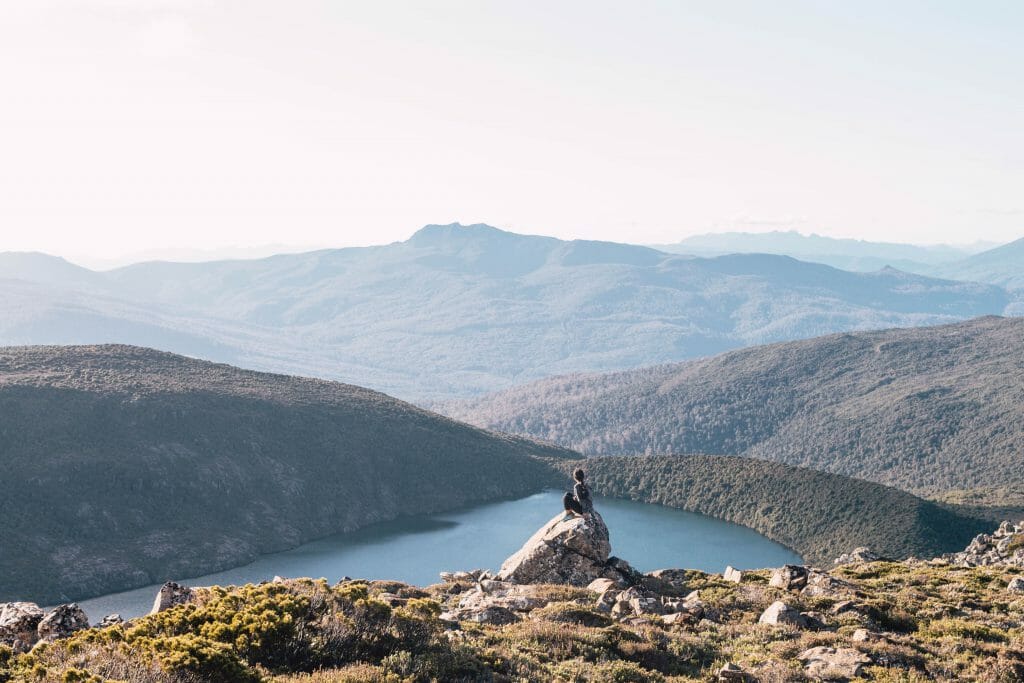 Cash loans in Tasmania with bad credit
If a few bad credit listings have left your score looking a little bruised, Monzi may be able to help. While we don't offer loans, we may be able to pair you with a lender that can.
Other, more traditional lenders may see your bad credit history as a red flag. In other words, they feel you will not repay your loan according to your loan contract. Luckily, however, Monzi's panel of lenders may think a little differently and may offer bad credit loans.
In short, the lenders we work with may prefer to consider other aspects of your application, outside of your credit history. Generally, lenders will access the last 90 days of your banking history to get an idea of your:
Income
Expenses
Repayment history
Spending habits
Therefore, your credit history may not ruin your chances of approval for cash loans bad credit Tasmania up to $15,000.
What are the best cash loans in Tasmania?
This question is impossible to answer as the best lender for one consumer may be different for another. After all, there are so many different factors that come in to play when choosing the right lender. Moreover, just as individual consumers all vary, so too do credit providers.
As a result, weigh up the following when looking for the best lender for your situation:
Amounts offered. Lenders can all vary in terms of what they can offer. Therefore, pick a lender that is able to offer the amount you're looking for.
Repayments. The loan term is how long you have to repay your loan in full. The repayment schedule is how frequently you make repayments. Choose a lender that offers the level of flexibility you're looking for.
Rates and fees. This is the additional money you'll pay on top of the loan principal. Keep in mind, you will likely be charged additional fees for any missed or cancelled repayments.
Processing speeds. Lenders may also vary in how quickly they can process your application. In other words, the time between applying and receiving an outcome will depend on the lender.