Apply for cash loans New South Wales now. Borrow from $2,100 to $15,000 online. Good and bad credit okay. 100% online application process!
Monzi is a lender-finding service. We do not offer financial advice. Consider seeking independent legal, financial, taxation or other advice to check how the information and ideas presented on this website relate to your unique circumstances.
What are cash loans New South Wales?
In short, cash loans are there for life's less-expected moments. In other words, if life throws you a curveball, cash loans may be able to cover you.
If you're living in any corner of our great state, you may find yourself in need of a financial pick me up. Luckily, Monzi may be able to point you in the right direction.
Our 100% online business model allows consumers from anywhere in New South Wales to apply; from Tweed Heads to Bega, Broken Hill to Sydney. Moreover, with lenders potentially able to offer loans from $2,100 to $15,000, there's no expense too large or too small.
New South Wales facts
New South Wales shares land borders with Queensland, South Australia, Victoria, the ACT and Jervis Bay Territories. As a result, NSW has the longest land border of all Australian states: 4,635 km.
NSW also claims the lowest temperature ever recorded in Australia. Specifically, Charlotte Pass in the Snowy Mountains dropped to a freezing −23.0 °C on 29th June 1994,.
The Sydney Opera House has approximately one million tiles covering its roof.
Thomas Wentworth Wills, the inventor of Australian Rules Football was born on the Molonglo Plain, NSW.
The Sydney Harbour Bridge's arch can rise or fall up to 18 cm depending on the temperature.
New South Wales also boasts being the birthplace of the famous bush poet Banjo Paterson; you might recognise his face from the $10 note.
NSW is consistently the most popular state for international visitors each year.
Fast cash loans New South Wales
We're proud of the fact we've helped Aussies from all over the country match with an available lender. In addition, the below table includes examples of some of the cash loans past Monzi customers have been approved for:
| Cash loans | Location | Amount approved |
| --- | --- | --- |
| Cash loans New South Wales bad credit | Wagga Wagga | $2,000 |
| Instant cash loans New South Wales online | Griffith | $2,500 |
| Cash loans bad credit Centrelink Australia | Lithgow | $5,000 |
Just keep in mind, if you're offered a loan from one of the lenders on our panel, it may not reflect what is presented above.
What cash loans can Monzi help me with?
As we mentioned, Monzi works with a wide network of lenders. Therefore, we may be able to cater to a wide range of cash loans needs. The list below includes the types of loans lenders offer:
Small personal loan:
$2,100 to $2,000
12 month repayment term
Unsecured
Medium personal loan:
$2,100 to $4,600
13 to 24 month repayment term
Secured
Large personal loan:
$5,000 to $15,000
13 to 24 month repayment term
Secured
If, however, you need something even larger, we may be able to match you with a lender offering personal loans from $15,000 to $30,000.
What are secured loans?
Consumers attach security to any loan over $2,000. In short, borrowers applying for these loans need to put up one of their assets as security against the loan.
If you cannot repay your secured loan, the lender may repossess the asset. Moreover, repossession allows lenders to recover some of their losses. As a result, secured loans are seen as less risky and may come with lower interest rates and fees than unsecured loans.
The lenders Monzi works with can usually accept a car, caravan, motorbike or boat as security. However, you must be the registered owner of any vehicle you use as security. Therefore, you will need to provide proof of ownership. This could be in the form of:
receipt from the car yard
registration details
insurance
Do Monzi's lenders offering cash loans NSW bad credit?
Definitely; the lenders Monzi works with are often more understanding of poor credit than traditional lending institutions.
While we can't make any guarantees, a few marks on your credit report may not stand between you and approval. After all, your credit score is only one thing lenders look at when assessing your application.
To give you a working example, let's take two consumers, A and B.
Consumer A has a fantastic credit score, however, their cash loan application may be denied due to one or more of the following:
The last 3 months show poor repayment history with other lenders.
Regular expenses have risen recently.
An indication the consumer is in financial hardship.
On the other hand, consumer B has a poor credit score, due to bankruptcy from a while ago. Consumer B, however, is approved for fast cash loans Sydney because of the following:
Good recent banking conduct.
Strong repayment history with other lenders.
Therefore, your credit score is only one part of your application.
Exactly how fast are quick cash loans New South Wales?
Transfer speeds and access to cash are dependent on the lender and their own policies. Unfortunately, Monzi cannot guarantee which lender you'll be paired with and, as a result, cannot guarantee when you'll see your cash.
Generally, however, you'll be able to access your money the same day you approve your contract, or within one business day.
Ultimately, access to funds depends on inter-bank transfer times. Keep in mind, banks are unable to process your money over the weekend or on public holidays.
Do I qualify for Monzi?
To be eligible for Monzi, you will just need to meet four simple criteria:
Be an adult (over 18)
Hold Australian Citizenship or Permanent Residency
Have a contact number and email address
Have at least 3 months of recent banking history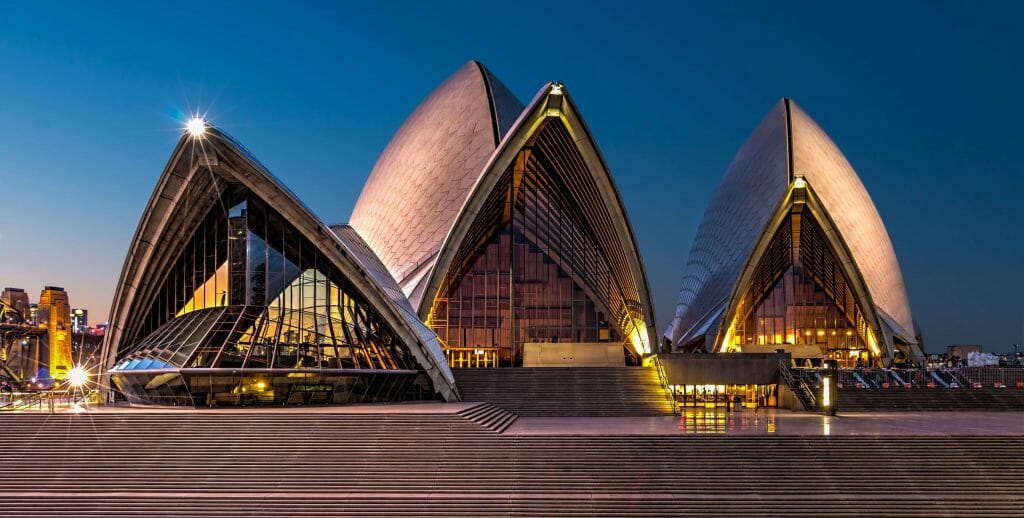 Can Monzi find me payday lenders?
Payday loans usually refer to small amount credit contracts of $2,000 and less.
Monzi may not be able to match you with a payday lender. Instead, we'll do our best to pair you with a lender potentially offering personal loans from $2,100 to $15,000.
Payday lenders are generally only able to offer unsecured loans of $2,000 and under. Personal loan lenders may, on the other hand, be able to offer both secured and unsecured loans of up to $15,000!
Can you get payday loans on the weekend?
Payday loans weekend payout may not be possible. After all, most banks are unable to process payments over the weekend or on public holidays. Therefore, if you need weekend loans Australia, you may need to get lodge your application during the week. Specifically, you will need to approve your contract before the lender's final round of banking on Friday.
Where can I go to borrow money instantly?
Are you looking for instant cash loans online? Monzi can absolutely try and help. Just keep in mind, instant refers to lenders processing your application so quickly, it may feel almost instant. For example, lenders may be able to offer one hour cash loans very quick funds up to $15,000.
If you're looking for urgent cash loans Australia, Monzi may be able to help. The lenders within our network will do their best to assess your application as quickly as possible. If you're approved, you may even receive your cash the same day you apply.
I've been approved for cash loans New South Wales – what now?
Lenders send through a digital loan contract on approval. Once you have the contract, it is important you read through it carefully. In particular, pay attention to:
Amount offered: Lenders may not be able to give the amount you applied for. Therefore, make sure you are happy with what they have offered.
Rates and fees: Pay attention to any rates and fees. For example, there may be an establishment fee or ongoing fees.
Repayment terms: This the period of time you have to pay your loan off in full. Also, confirm whether you can make additional payments without incurring a fee.
After you approve your contract the lender will transfer your funds.
How can I get a $5,000 loan?
Are you thinking of applying for a $5,000 loan? Here's what you need to know:
$5,000 personal loans require security. Therefore, make sure you have a vehicle of appropriate value registered to your name.
The repayment terms may range anywhere from 13 to 24 months. However, this may vary depending on the lender you're paired with.
Monzi cannot guarantee which lender you'll be paired with.
Can Centrelink customers apply for cash loans New South Wales?
Monzi welcomes Centrelink customers to apply with us. After all, there may be lenders within our network willing to consider your application.
Specifically, some lenders can see regular Centrelink payments as a form of income. However, lenders may have rules around the type of benefit they can accept. For example, some lenders may not be able to consider Newstart.
In addition, some lenders may also have rules around what percentage of your total income Centrelink benefits can make up.
Is there any way to get cash loans guaranteed approval?
Consumers should be very cautious around any lenders offering cash loans guaranteed approval. Why? Offering loans with guaranteed approval no matter what goes directly against responsible lending.
The responsible lending obligations were implemented by the Government. In short, these obligations are designed to protect consumers against unsuitable loan products. An unsuitable loan would include any the consumer is unable to afford or that does not fulfil the borrower's needs.
Specifically, the law requires lenders to do the following:
Make inquiries into the borrower's financial situation as well as their objectives.
Take reasonable steps to confirm the above.
Finally, make an assessment as to whether the loan product is suitable.
In a nutshell, all lenders need to critically assess your application before granting approval. Obviously, any lender offering approval no matter what is not making any sort of assessment.
There is a chance lenders offering guaranteed approval are illegitimate. Moreover, there is a chance these lenders may even be a scam. In short, if you are concerned you are dealing with a dodgy lender, consult ASIC's list of companies you should not deal with.