Cash loans Sydney from $2,100 to $15,000. Fast cash for Sydney-siders. Apply with Monzi today. Easy applications. Lightning fast outcomes.
Cash loans Sydney
While Sydney is one of Australia's most appealing places to live, it's also one of the most expensive. Moreover, balancing your budget is hard enough, before you even consider those unexpected expenses that crop up from time to time.
If you find yourself in a financial pickle, cash loans in Sydney may provide you with convenient access to cash when you need it. You can apply in minutes and receive an outcome in no time.
Best of all, you get the cash today and can spread the costs over months or even years. Repayments should be manageable and suit your budget, meaning there's no need to stress. Short term loans may be repaid over 12 to 24 months, depending on your loan amount.
At Monzi, we work with a range of lenders potentially offering personal loans for Sydney residents ranging from just $2,100 to $15,000. Complete a straightforward application with Monzi and we can potentially match you with a lender offering the cash you need in no time. Learn more about payday loans here.
How fast are fast cash loans in Sydney?
In short, we cannot give you an exact answer. After all, times may vary based on the nature of your application.
Having said this, if you need fast cash today and apply with Monzi during business hours, then we may match you with a lender in just 60 minutes. From there, the lender will conduct you to assess your application. In some cases, if everything runs smoothly, it may be possible for Sydney residents to receive their cash on the same day they apply.
However, Monzi cannot guarantee if this will be possible. While we endeavour to help you access fast cash loans, many of the factors related to your processing time are out of our hands.
Do any lenders offer cash loans in Sydney for bad credit?
Yes, there are plenty of lenders out there willing to look past your credit history and Monzi might be able to help you find them. In fact, they might offer loans to bad credit borrowers.
When it comes to traditional lenders like banks, bad credit might be a bit of speed bump. Monzi's network of lenders, on the other hand, may be able to take a different perspective.
They understand that bad credit is a reflection of your past and not necessarily representative of your current financial situation. In assessing your application, while they may examine your credit history, that won't be all there is to it.
Lenders will try to get an idea of your current budget and financial situation by looking at your income and expenses. If your requested loan fits comfortably with what you can afford, your bad credit may not be an issue.
While approval is never guaranteed, if you're looking cash loans in Sydney bad credit, then Monzi's lender-finder service can try to help. Our network of lenders can potentially look past your credit history to provide you with the cash you need.
Do Sydney cash loans come with guaranteed approval?
Due to Australia's responsible lending legislation, guaranteed loans cannot be offered.
All reputable lenders will complete an assessment of your application, including your financial situation, and provide you with an outcome based on their findings. At the end of the day, lenders need to assess if the loan is affordable for you.
If you do come across lenders offering guaranteed approval, make sure you steer clear. Loan assessments exist to protect you and ensure you don't end up with a loan you cannot afford.
To ensure you are dealing with a reputable lender then consider applying with Monzi. Our network of trustworthy and genuine lenders do things by the book, so you know you're in great hands.
Can I get cash loans in Sydney with a low credit score?
Yes, it may be possible.
As we've already mentioned, we work with some lenders who may offer cash loans in Sydney for bad credit. As a result, if your credit score isn't where it should be, then it may still be possible to access the fast cash that you need in your account now.
However, note that some lenders may institute minimum credit score requirements. So, while a low credit may not always stand in your way of getting a loan, it will likely still need to be above a certain level. Unfortunately, though, Monzi cannot say what this level may be. Each lender has their own policies meaning requirements do vary.
h2>Cash loans all over Sydney: Monzi can help
Do you need a cash loan in Sydney?
Monzi is here to help. Through our lender finder-service, you may be able to borrow the cash you need. Not only that, your costs will be divided into a series of manageable repayments over the coming months or years.
Finally, and best of all, it doesn't matter where you are as Monzi's here to help all Sydney residents. From Manly to Mount Pritchard, Coogee to Campbelltown and everywhere in between. Apply for cash loans from $2,100 to $15,000 today.
Does Monzi know any lenders offering small cash loans in Sydney?
Of course; Monzi works with a number of lenders who can offer small unsecured personal loans of up to $2,000. You can get the cash you need to cover those inconvenient but not quite crippling expenses.
That way, rather than compromising your budget, you can pay for that small expense now and repay it over a manageable period.
Common small and tricky expenses include:
Replacing appliances
An upcoming rent payment
Utility bills
Minor repairs or household maintenance
Travel costs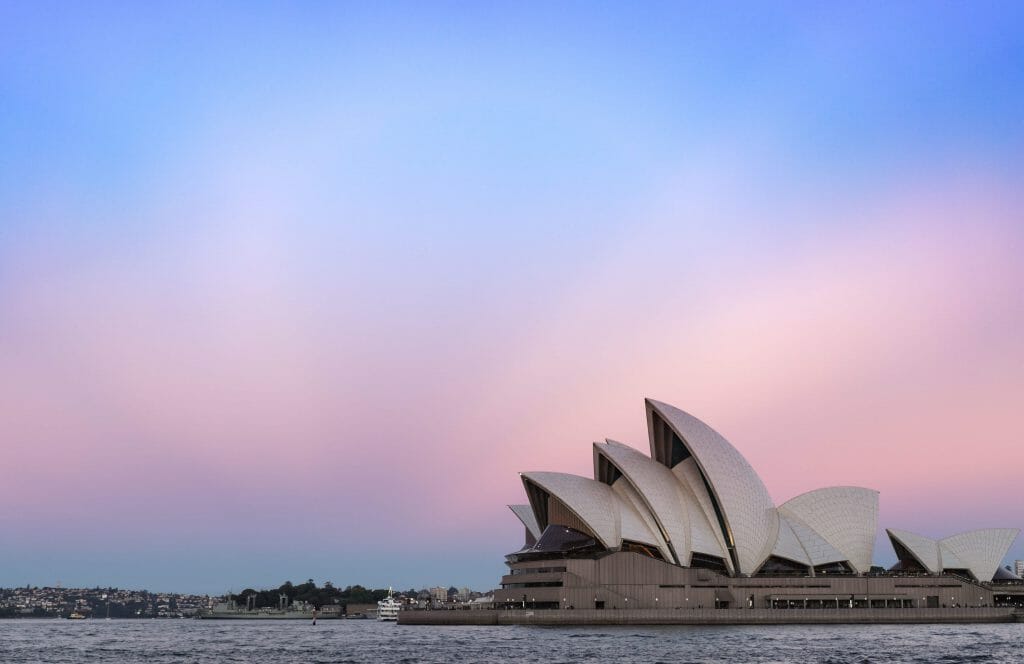 Instant cash loans in Sydney
While the promise of instant loans is alluring, unfortunately, they're not quite a reality. Lenders will do what they can to provide you with the quickest outcome possible, however, there will always be some waiting time involved.
When you apply with Monzi, we try to match you with a lender in one hour. While this is not always possible, it's what we aim to do. If you're paired with a lender though, it's difficult for us to provide an accurate estimate of the time it will take.
Your lender will need to complete their assessment and will likely look at your credit history, income and expenses. This process takes time and given that all lenders go about it slightly differently, times may vary considerably.
Lenders do try to get this done ASAP and once you've signed your contract, your funds will be transferred to you. In the event that you apply during business hours and supply all the necessary details, it may be possible to receive your cash within hours of submitting your application.
Keep in mind, there are no guarantees and it may take until the following business day to receive your funds.
Where can I get quick cash loans in Sydney?
These days, lenders are dime-a-dozen. Not only that, most will operate Australia-wide meaning they're almost always willing to offer cash loans for Sydney residents. However, with so much choice, it can be challenging to know where to start.
That's where Monzi can help. In short, through our lender-finder service, you can apply and potentially be matched with an Aussie credit provider in just 60 minutes. As a result, we might be able to take away the hassle of finding a lender.
So, if you're in Sydney's east or west, north or south, why not turn to Monzi when you need cash in your account today. Borrow cash amounts from $2,100 to $15,000 now. It's as easy as can be. Just remember that approval is not guaranteed.
How to read your cash loan contract
Before you agree to your loan, it's important to run through it with a fine-toothed comb. Your lender will send you a loan contract that includes all the details you need to know. It's your job to read it and account for all the different elements of your loan.
Having a complete understanding of what you're getting into ensures there won't be any hidden surprises down the line.
If you're not sure what to look for, it's a good idea to consider the following things:
The loan amount offered: Lenders don't always offer the exact amount you wish to borrow. Check how much cash they are offering before agreeing.
Repayment terms: What are your repayments? Consider the period and frequency too.
Interest rate
Fees: Can include account, administrative or late fees.