Apply for fast money loans online in minutes. Borrow from $2,100 to $15,000. Monzi makes it easy to get started. Fast 60 minute* outcomes.
Monzi is a lender-finding service. We do not offer financial advice. Consider seeking independent legal, financial, taxation or other advice to check how the information and ideas presented on this website relate to your unique circumstances.
What are fast money loans?
As you can probably guess, they are personal loans where you receive an outcome quickly. They exist to cover your short-term cash needs when you have an urgent expense to pay.
Fast loans are great because you get the money you need now while being able to spread the repayments over the following months or years.
While traditional lenders tend to take their time in assessing applications, if your fast cash loan application is approved, you can potentially have your quick loan on the same day.
If you're looking for money loans fast, Monzi's lender-finding service is what you need. If you submit an application with Monzi, we can potentially match you with a lender offering fast cash loans in no time.
Some examples of these loans are included in the table below:
| Money loans fast | Approved (AUD) |
| --- | --- |
| Fast cash loans | $600 |
| Get money fast loans | $1,600 |
| Fast cash loans online | $2,000 |
Fast cash loans Australia through Monzi
Now would be a great time for an introduction. We're Monzi and we're here to help regular, everyday Australian's connect with lenders.
At Monzi, we're not going to lend you any money because we're a lender-finder service. However, if you're looking for fast loans online and submit an application with Monzi, we'll investigate a range of lenders to potentially find the one that best fits your needs.
With the abundance of online lenders out there in the market, trying to find the right lender can be difficult. Especially if you're not sure what to look for in a lender or don't know where to begin, finding a lender online can become almost stressful.
That's what our service is for. In short, we cut out all the hassle and do what we can to get you the fast cash you need.
What can I use fast cash loans for?
The best thing about personal loans is that they can be used for almost anything.
To give you just a few examples, Monzi's customers have used their loans to pay for:
Car repairs
Household maintenance
Travel or holidays
Medical bills
Replacing household appliances
Work or education costs
This is just a small taste though, the list of possiblities could go on forever.
Ultimately, the point is, if you're short on cash and need to cover an expense, Monzi might be able to help. Moreover, we may be able to connect you with a range of lenders who can potentially provide you with the loan you need.
Fast cash loans – how much can I borrow?
Given that personal loans can be used for a range of expenses, it stands to reason that the cash needs of individuals will vary significantly. Therefore, while some people want small money loans fast, others are looking for something a bit more substantial.
Because we know that the needs of our users are many and varied, Monzi works with a large network of lenders who each potentially offer a range of online loans.
If you're seeking fast cash money loans, you will likely fall into one of the following three categories, depending on your cash needs:
Small loan
Loans ranging from $2,100 to $2,000.
Repayment period: typically 12 months.
Unsecured.
Medium loan
Loan amounts of between $2,100 and $5,000.
Repayment periods: typically range from 13 to 24 months.
Secured.
Large loan
Cash loans from $5,000 to $15,000.
Repayment periods: range from 13 to 24 months.
Secured.
Repayment terms may vary depending on the lender you're paired with.
Does Monzi know any lenders offering fast cash loans with no credit check?
People with bad credit usually may assume that they'll struggle to find a lender willing to offer them credit. While this, admittedly, may be the case with banks and credit unions, Monzi knows some lenders who operate a little differently.
The first thing to know is, Monzi does not conduct credit checks. After all, we are a lender-finding service that only aims to connect borrowers with potential lenders.
Should you be paired with a lender, they may not offer emergency cash loans with no credit check. This, however, is at the discretion of each individual lender. Given that assessment policies and procedures differ among lenders, Monzi is unable to guarantee whether you will be offered a no credit check loan.
The good news is that if you do have bad credit, these lenders will look at your financial situation as a whole. Moreover, if you're earning a regular income and seem to be in a secure financial position, you may still be considered for approved.
At Monzi, we don't believe that your past mistake should define you. The best part? Our network of lenders agree. Bad credit loans may be a possibility for you.
Can I get fast cash loan today?
If everything goes to plan, quick cash loans can be processed in the blink of an eye. Once you've been accepted, lenders will typically transfer your funds after you approve the loan contract. If you're lucky, you can have access to your cash on the same day you apply.
While we all want quick outcomes, it's important to know that processing times and access to your funds can be affected by a few variables. If you want to give yourself the best chance of getting a same day loan, ensure you:
Provide all the relevant information when you apply. Without all the necessary information your lender might not be able to process your application. Providing accurate personal, employment and banking details will help ensure your application is processed quickly.
Apply during business hours. Lenders will typically assess your application the quickest if you apply during regular working hours.
Consider the bank. In most cases, bank transfers can only be processed during business hours. Furthermore, certain lenders cannot process your funds over the weekend.
Do understand that while these tips can potentially speed up the process, there are no guarantees you will have your cash on the same day you apply. Access to your funds will depend on inter-bank transfer times.
Money loans fast and easy – the Monzi way
The Monzi lender-finding service has been designed with the purpose of making life easier for you. Our application process is simple and streamlined and can be completed in minutes.
Securing a loan doesn't need to be complicated, at least, that's what we believe. We want you to be able to get on with your day and not have to focus on trying to find yourself a lender.
If you need a fast personal loan, consider submitting an application with Monzi. We do the work while you kick back and relax. If we're able to find a lender for you, we'll let you know.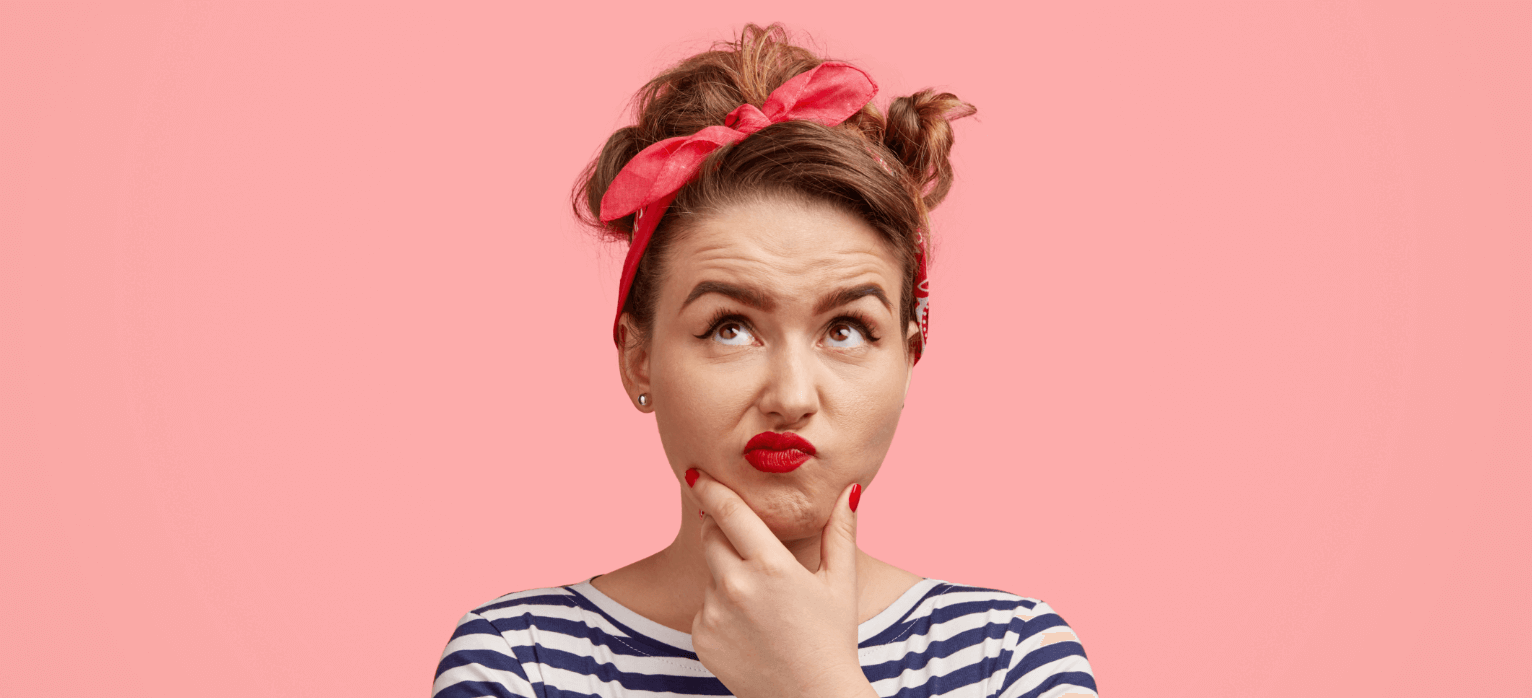 I'm looking to get money fast – what do I need to know?
While personal loans can seem like the solution to all your problems, understand they may not be suitable for everybody. While you get the cash now, it is important to consider how you will fare throughout the repayment term.
Not sure what you should be looking for? Here are a few key things to consider before agreeing to a loan.
What is your financial situation?
Before you even consider applying for a loan, ensure you've considered your current finances. In other words, you should have a clear idea of the balance between your income and your day-to-day expenses. Moreover, it is important to be aware of what repayments you can afford.
The terms of the loan
There are a number of key elements that make up a loan product. If your application is approved and you receive a loan contract, ensure you take note of the interest rate, any potential fees, the repayment period as well as what your repayments will be. Only approve the contract if you understand all aspects of your loan.
Will my repayments cause me hardship?
Generally, lenders will not offer you a loan contract they feel you will be unable to afford. As a result, credit providers will always assess you and your financial situation before offering a loan contract. However, consider whether your contractual repayments will fit comfortably within your regular budget.
On the other hand, if you foresee your repayments causing you financial hardship, do not approve your contract.
Why should I consider using a lender-finder for fast cash loans?
Monzi is a simple, free, 100% online service designed to help you get the fast easy money loans you need with zero hassle. While you could spend time applying with different lenders, our automated system will do the work for you. Just submit your application and we'll do the work for you.
Not convinced? Well, here are a few other benefits of using Monzi to find you a lender:
It's so easy
Monzi's online application form only asks you to provide the essential details. There are no complicated forms or stacks of paperwork meaning you can apply in minutes and get back to doing the things you want to be doing.
We're quick
If you've submitted an application, there is no delay or waiting in line. Our automated system gets straight to work trying to find a potential lender for you. Moreover, Monzi can scan through hundreds of lenders in minutes. If everything goes to plan, you can potentially be matched with a lender in under 60 minutes.
Access anywhere
The best part of our online model is that we're able to help anyone, regardless of location. It doesn't matter if you're in a big city or a small town. If you can access the internet, you can use Monzi's service. It's that simple.
Trusted lenders
The internet has made it easy for predatory lenders to appear genuine. With Monzi, you don't need to worry. All the lenders we associate with are licenced by ASIC, reputable and aim to do what is best for you.
Custmomer service
Monzi is run by real people, which means, as a result, we understand the problems of our users. If you have any questions or concerns we are here to help. Just email us at [email protected] and we'll do what we can to get back to you as soon as possible. You can guarantee your response will be from a real person.
Transparency
At Monzi, we aren't hiding anything; what you see is what you get. In short, we will always be upfront and honest about all aspects of our lender-finding service.
Our lenders share this commitment as well. You don't have to worry about traps or tricks designed to exploit you. When you reach an agreement with a lender, all fees, rates and relevant details will be outlined clearly for you in your loan contract.
How do my fast cash loans repayments work?
When you submit your application, you will have to use the loan slider to select how much you need to borrow as well as your ideal repayment period (e.g. 12 months). While Monzi will provide some repayment estimates, ultimately, your lender will determine what your repayments will be.
You may have the option to make repayments either weekly, fortnightly or monthly. Therefore, aim to pick what works best for your circumstances.
What other options exist?
Need money fast but don't want to take out a loan? We understand that the world of lending can be daunting.
However, if you're trying to avoid getting locked into a loan, there are some tricks out there that can get you instant cash. A quick google search will bring up hundreds of blogs with money-earning ideas.
While you can put in the time and effort to try and organise a garage sale or sell your old stuff online, why not consider Monzi loan-finder service? It may be the quickest and easiest way to get the cash you need now.
There's zero stress, minimal effort required and you get fast outcomes, there's nothing better.
I'm going to be late on a repayment
If you miss a loan repayment, your account will be charged a late fee.
However, if you find yourself in a financial pickle and you know that you're going to miss a repayment, get in contact with your lender ASAP. Generally, lenders are understanding and know that your financial life doesn't always go to plan.
If you give your lender enough notice, they may be able to reschedule or cancel your repayment for a contractual fee.
Financial hardship
If you suffer a major change in circumstances, you may be unable to pay back your loan. This may, for example, include losing your job or falling seriously ill or injured.
If something goes wrong in your life and your ability to afford your repayments is affected indefinitely, you may want to consider applying for financial hardship. All lenders will have departments equipped to handle these situations.
As part of your financial hardship application, your lender will typically require supporting documentation which could include proof of termination, banking records or medical certificates. In addition to this, they may request an estimate of what you can afford to repay, given your change in circumstances.
Should your application be approved, your loan repayments may be altered.
Apply today
Need fast cash loans? Moreover, submit an application with Monzi today and you can be matched with a great lender in less than 60 minutes. After all, it's quick, easy and stress-free.