Cash loans Victoria. Apply when you like where you like. Easy application with no paperwork. $2,100 to $15,000 available. Get started now!
Cash loans Victoria
If you're a Victorian resident that's short on cash, cash loans in Victoria could be a viable option to help you manage the situation.
Cash loans are a type of personal loan offered to the great people of Victoria. Lenders may be able to offer cash amounts ranging from $2,100 to $15,000 meaning there's potentially something for everyone.
Personal loans can be used to cover almost any personal expense and may be repaid over periods ranging from 12 to 24 months. That means you can get the cash you need today without having to compromise your budget. Instead, you'll just need to make a number of manageable repayments until your loan is paid back.
If you're looking to find a lender offering cash loans then consider submitting an application with Monzi. Our lender-finder service can potentially match you with an available lender in no time.
The table below lists some potential loan products offered by our lenders:
| Cash loans in Victoria | Approved |
| --- | --- |
| Instant cash loans | ✓ |
| Fast cash loans | ✓ |
| Quick cash loans in Victoria | ✓ |
The information presented in the table above does not necessarily reflect the loan product you may be offered.
Cash loans in Victoria: for all your cash needs
At Monzi, we can potentially match you with lenders offering cash loans from just $2,100 all the way up to the mammoth sum of $15,000.
To do this, we developed a vast network of lenders who each offer a range of loan products. While some lenders will specialise in offering small cash loans in Victoria, others focus more on large secured loans.
If you are applying for a personal loan then your application will fall into one of three categories. Each loan type is slightly different, so it's important to know which kind of loan you're applying for.
See below for details:
Small loans
Small loans from $2,100 to $2,000
Repaid over 12 months
Unsecured (security not required)
Medium loans
Amounts from $2,100 up to $4,600
Repayment periods range from 13 to 24 months
Secured
Large loans
Loans from $5,000 up to the maximum of $15,000
Repaid over 13 to 24 months
Secured
Covering your expenses with cash loans in Victoria
Struck down by an unforeseen financial emergency? Need cash now to cover an urgent expense?
Cash loans in Victoria are one potential solution should you find yourself in a financial pickle.
While the cash needs of our users are diverse, their reasons for applying are too. Luckily, you can use a personal loan to cover almost any legitimate expense that you encounter.
As a guide, common expenses cited as the reason for submitting an application with Monzi include:
Car repairs.
Household maintenance or improvements.
Travel or holiday expenses.
Bills: this could include medical, vet or utilities.
Replacement appliances or technology.
This list could go on forever though. In short, if you encounter a cash shortfall, a cash loan could be an option to help you manage the situation.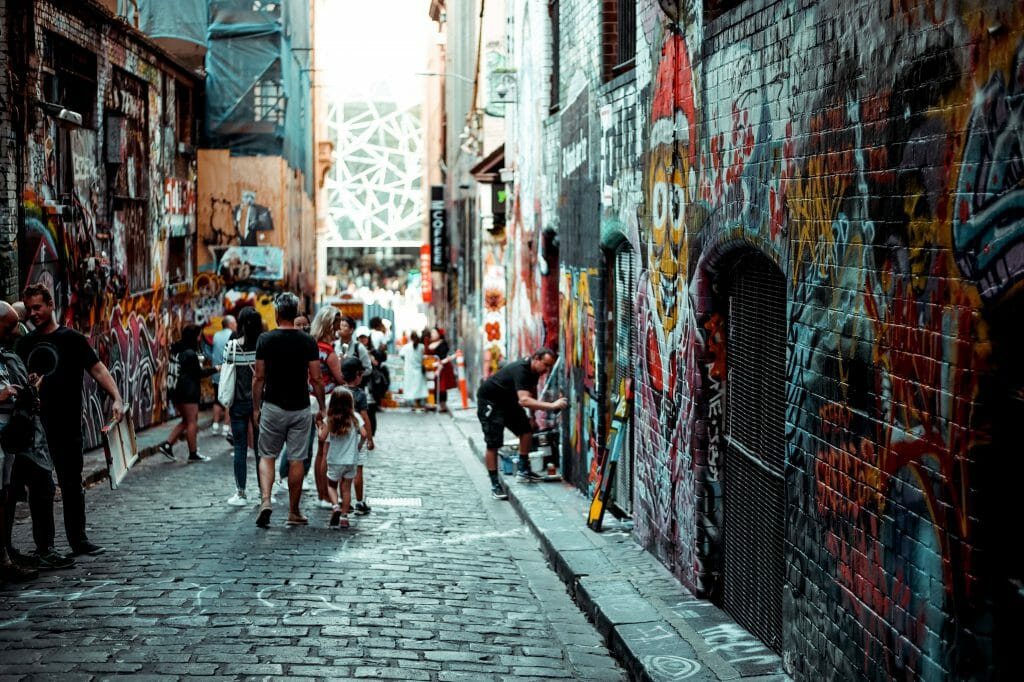 Instant cash loans in Victoria: perception vs reality
Need cash today? Have an urgent, pressing financial matter that just can't wait? You'll likely be hunting instant cash loans.
While in a perfect world, you'd get your cash immediately after you apply. In the real world that's not quite possible.
As a result, instant loans don't mean instant cash. Instead, they refer to loans that are processed so swiftly that it feels like you receive fast loan approval.
In Australia, all loan applications must be assessed in order for the lender to be satisfied that the repayments will be affordable for the individual.
Lenders offering instant loans will aim to assess your application ASAP to ensure they can provide you with an outcome without delay. In other words, it's about getting you the cash you need, in a hurry. From your end, the fact that there's no paperwork required means you can apply in no time.
How much will my cash loans in Victoria cost?
At Monzi, we are unable to guarantee exactly how much your loan will cost. Given that we are a lender-finder, we do not offer loans and do not make any decision on what your repayments will be.
When you apply with Monzi, we may be able to provide you with an estimate of your repayments based on the amount you wish to borrow and your repayment period. This, however, is only an estimate and is not binding.
In short, your lender will ultimately determine exactly how much you will repay. Lenders vary in the rates and fees they apply though so repayments and total costs may be different between lenders.
What we can say is that lenders will take into account your loan amount and desired repayment period in order to calculate what your repayments will be.
Am I obliged to accept the cash loans in Victoria offered to me?
No.
If you feel the loan offered to you is unsatisfactory for any reason, you are under no obligation to accept it. It is always better to decline the offer rather than agreeing to a loan that doesn't suit your needs.
While a lender will take into account your desired loan amount and repayment period, based on their assessment, they may feel a loan of a different structure is more suitable for you. As such, a difference in opinions may be created.
If you are unhappy with the proposed loan, don't hesitate to contact your lender. They may be able to explain why you were offered a loan of that structure.