Cash loans Darwin online from $2,100 to $15,000. Apply for fast cash in the Top End today. Monzi makes it easy. No stress, no hassle.
What are cash loans in Darwin?
Cash loans, as you may have guessed, are loans that can be spent like, well – cash! In other words, you can use your money to cover essentially any personal expense; from white goods to pet food, it's all possible with a cash loan.
In short, if you have an expense that needs covering and you call Darwin home, cash loans in Darwin may be one way to get cash now.
What does Monzi do?
Technically, we aren't lenders. In fact, we are a lender-finding service.
What does this all mean? Well, instead of Monzi providing you with the loan, we have a wide network of trusted and legitimate credit providers at our fingertips. Simply lodge one application on our site and we may be able to pair you with a lender.
Our network of lenders is potentially able to offer online personal loans from $2,100 to $15,000.
Monzi's favourite things about Darwin
As we're sure any Darwin resident is aware, life in the town is never dull; from people to wildlife to the culture of the city. Here are our five favourite things about Darwin:
Darwin Beer Can Regatta. Held every year since 1974, the regatta is perhaps one of the most unique events in Australia. In short, contestants build vessels completely from cans, plastic bottles and milk cartons.
Mindil Beach Sunset Markets. Every Thursday and Sunday evening between April and October, Mindil Beach is lit up by the sights, sounds and smells of the sunset markets. Here, visitors can sample food from all corners of the globe, all while basking in the tropical night air – what more could you want?
Mary River Wetlands. It's only a short drive for Darwin residents to experience one of the most vibrant and unique ecosystems in the world.
Nightcliff Jetty. They say the best things in life are free, and Nightcliff Jetty reinforces this idea. There's nothing like watching the gorgeous Darwin sunsets stain the sea and the sky red.
Darwin Wharf Precinct. An easy stroll from the CBD, the Darwin Waterfront Precinct is one of the best ways to experience the city's tropical lifestyle. If, however, the tropical heat becomes oppressive, simply duck into one of the many air-conditioned shops or eateries scattered around the parklands.
What are the best cash loans in Darwin?
Each consumer will have their own needs and personal situation. In addition, cash lenders may also vary in terms of their policies and criteria. As a result, the best cash lender for one Darwin resident may be completely different for another.
Therefore, weigh up what you're looking for in a lender before applying. The below table gives examples of what may potentially be advertised online.
Keep in mind, what is presented above may not always reflect what Monzi's network of lenders is able to offer.
Is it possible to receive cash loans the same day?
Yes, potentially.
It is important to note, once an application leaves our system and is paired with a lender, we no longer have control over it. As a result, the processing speed of your application is at the mercy of the lender.
Moreover, there are forces outside of the lender's control that may also affect how quickly you see your cash. Examples of these are listed below.
Inter bank transfer times. One factor that is out of a lender's control is inter-bank transfer times. In short, transfers between the lender and certain banks may be quicker than between others.
Banking rounds. Most lenders will only transfer your funds during one of their banking rounds. Generally, banking rounds happen during the lender's normal business hours. If you approve your contract after the final round of banking, your funds will be transferred the next business day. Finally, keep in mind no banking rounds happen on the weekend or public holidays.
Additional information. At times, lenders may need to access additional information before offering you a contract. Moreover, they may stall the assessment process to chase this info up. Therefore, aim to give everything the first time you apply.
Lenders transfer loans after the borrower approves their contract. Generally, you will either receive your money the same day as approval or within one business day. One hour loans may be possible too if everything happens perfectly.
How to compare cash loans Darwin
Comparing lenders online can be difficult, especially if you aren't sure what to look for. Before applying with a lender, consider the following list.
Amount available. Lenders may be able to offer loans anywhere from $2,100 to $15,000.
Repayment terms. Lenders may vary in the length of the repayment terms. Moreover, you may be able to choose a repayment schedule that fits around your life. Finally, be confident you're able to repay the loan within the terms offered.
Rates and fees. Depending on the loan you take out, you may be required to pay interest, establishment fees and/or ongoing fees.
Processing speeds. Certain lenders may be able to assess your application and deposit cash into your account quicker than others.
Eligibility. Confirm whether the lender is able to consider applicants with bad credit or Centrelink recipients, if applicable.
Qualifying for Monzi
Since day one, it's been our mission to connect as many Aussie consumers with potential lenders as we can. As much as we would like to help everyone, however, we do have certain criteria you first need to meet.
To begin, all applicants must be at least 18 years old. After all, you need to be a legal adult to access credit in Australia.
Secondly, all applicants must hold Australian Citizenship or Permanent Residency. In addition, both Monzi and lenders may need to get in contact with you. Therefore, you must have a personal contact number and email address.
Finally, lenders need to assess the past 90 days of your banking history. Therefore, you will need an online banking account.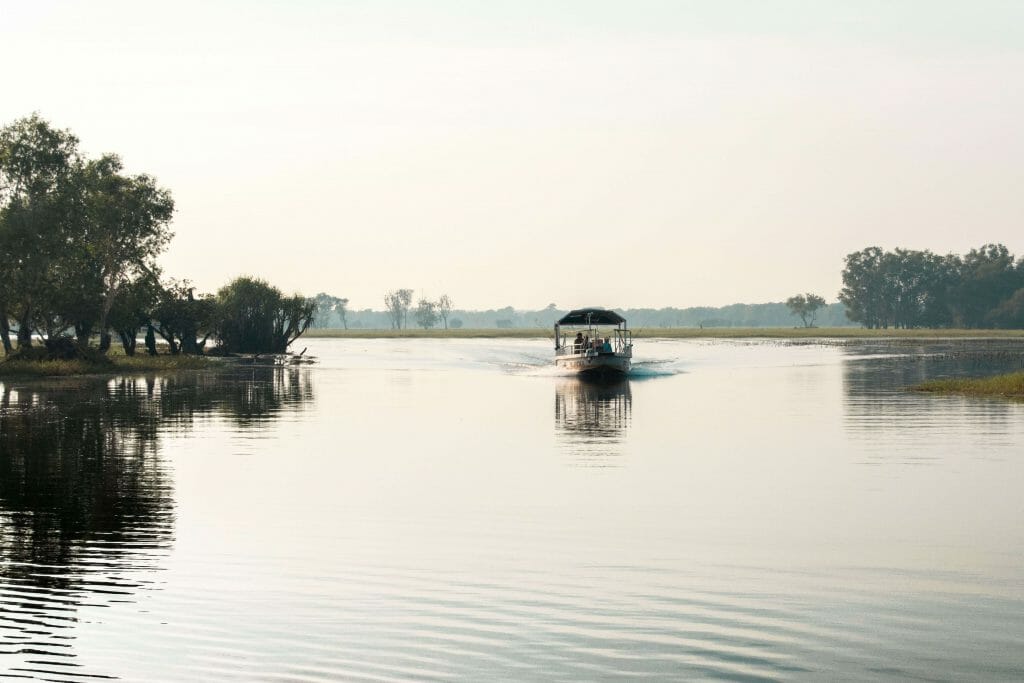 Instant cash advance loans Darwin
Online cash advance loans are potentially available through our network of lenders. Here's how it all works:
Consumers lodge an application on our site.
Monzi tries to pair you with a potential credit provider.
If paired with a lender, they'll assess your application and get in contact if they can make you an offer.
Funds are transferred if the borrower approves the contract.
Repayments are generally made through direct debit.
Borrowers repay their loan according to their contract. Once the loan is settled, repayments automatically stop.
Personal loans vs payday loans Darwin
Payday loans Australia generally refer to small loans of $2,000 and under. In addition, payday lenders generally offer short repayment terms. Depending on the lender, the repayment terms may be as short as four weeks.
Personal loans, on the other hand, are potentially offered from $2,100 to $15,000. Moreover, the repayment terms may stretch from several months to years, depending on the lender.
Monzi will generally aim to match you with a lender offering personal loans. As a result, we may not be able to pair you with a payday lender offering instant approval loans no credit check.
What do I do when I receive a contract
Lenders first assess your application and get in contact if they can make you an offer. Next, if you're approved, they will send through a digital loan contract. It is important you read through your contract thoroughly before approving it.
Here is what you should consider when you receive your contract:
Amount offered. Lenders may not be able to offer the exact amount you apply for on our site. There is a myriad of potential reasons why you are offered less, so get in contact with the lender directly if you want to find out more.
Repayment terms. Always consider whether you have been offered suitable repayment terms. In particular, confirm how long you have to repay the loan, as well as the repayment frequency.
Fees and charges. Confirm the rates, fees and charges of any loan before approving the contract. Specifically, be aware of any penalty fees for missed or late repayments.
If you have any questions about the details of your contract, get in contact with the lender before approving anything. Credit providers will be able to walk you through any questions you may have.
Can I get instant cash loans in Darwin?
Okay, we cannot guarantee instant in the true sense of the word. In other words, lenders will not approve your application automatically. After all, Australian Law requires lenders to assess whether or not the loan product is suitable for you.
Assessment times vary between lenders. The assessment process, however, takes time, regardless of the credit provider. As a result, lenders cannot process loans truly instantly.
Credit providers can, however, potentially process loans so quickly it may feel almost instant. That said, remember that lender cannot offer loans with guaranteed approval.
What are bad credit Darwin cash loans?
In short, these cash loans are potentially available to borrowers with not-so-sparkly credit scores.
Bad credit listings can long overstay their welcome. It seems just a few missed loan repayments here, a credit card or two there and your score looks a little bruised. While traditional lenders like banks and credit unions may be unforgiving of poor credit, Monzi might know a few lenders that do things differently.
Note, when you apply, we ask you to log in to your online banking. By doing this, our system is able to access read-only copies of your recent bank statements. Lenders are, as a result, quickly able to get a good understanding of your:
Income;
Expenses;
Spending habits; and
Repayment history.
If lenders can see you are earning a consistent income and managing your finances well, you may be considered for approval.
Can Centrelink customers apply for cash loans?
We welcome any eligible consumer to apply; we don't discriminate when it comes to trying to pair you with a lender.
If you receive Centrelink, there may be certain lenders able to see your regular payments as income. Therefore, you may be considered for approval if your income is sufficient to cover your normal expenses plus repayments.
Always remember, however, approval is at the discretion of the individual lender. Moreover, lenders may vary in terms of what kind of Centrelink benefits they can consider, as well as how much of your total income they make up. Therefore, approval is never guaranteed.
Applying for hardship
There are times when our circumstances change and our ability to afford our normal lifestyle changes too. For example, losing your job, injuring yourself at work or splitting up with your partner can dramatically affect your finances. If you have a loan to repay, however, this may become stressful. After all, failing to make repayments will result in extra fees and will adversely affect your credit score.
If you do find yourself in a tricky financial position, you have the option of applying for hardship. We have listed how to apply for hardship below.
Get in contact with your credit provider's hardship department. If you aren't sure where to go, simply call or email your lender's main point of contact and they will be able to put you through.
Consumers need to supply evidence when applying for hardship. This can include things like bank statements, termination of employment letter or a medical certificate.
Lenders assess hardship claims and provide an outcome.
Lenders may offer a payment plan, a payment holiday, or both on approval.
What credit score do I need for cash loans?
This question is impossible to answer. Why? Well, credit scores play only one role in the assessment process. In other words, there is a myriad of different criteria lenders use to assess applications and credit history is only one part.
Let's take this example to make things easier.
Consumer A has a very poor credit score. This is because she was bankrupt in the past, which made a significant dent in her score. Her application for a loan of $2,500 was, however, approved.
Consumer A secured approval despite her credit score because:
she had good recent repayment history with other lenders;
her income was sufficient; and
she attached a vehicle as security against the loan.
On the other hand, consumer B may have a good credit score, but may have their application declined for a number of reasons.
Warning against borrowing
Ask yourself if a cash loan is your only option. After all, it can be expensive to borrow small amounts of money. Moreover, borrowing may not solve your financial problems in the long run.
If you are having trouble paying your utility bills, consider MoneySmart's article; you may be able to reach an agreement with your water, gas, electricity or phone provider.
In addition, call 1800 007 007 from anywhere in Australia for free financial advice. These free and independent financial counsellors can consider your unique circumstances and suggest options available to you.
Ready to apply?
Scroll up and begin.
Want more Monzi? Awesome! Keep in touch on Facebook, Instagram, Twitter and Pinterest.