A bond loan NSW can help you move into your new rental sooner in New South Wales. Moreover, Monzi's lender-finder service may be able to match you with a lender offering bond loans NSW.
What is bond loan NSW?
A bond loan NSW is a personal loan that can be used to cover the cost of your rental bond. If you're approved, you can quickly secure your new rental property and then make repayments over the coming months.
Why do I need to pay a rental bond?
Your landlord will request a sum of money to protect them in the event of a breach of the lease agreement. Moreover, the value of your bond will often be valued at around four weeks worth of normal rent.
Your rental bond will be returned to you in full at the end of your lease, as long as there are no damages to the property.
Can Monzi offer me a bond loan NSW?
We won't be able to offer you a loan ourselves, but we might be able to pair you with potential lender quicker than you can say "how can I get a bond loan in NSW?".
In short, our lender-finder service might be able to help you find lenders offering instant cash loans online. Therefore, no matter where you are across New South Wales, we'll always do our best to help you as quick as we can.
Just take a look at some of the loans past Monzi customers were able to attain:
| Bond loan | Location | Approved |
| --- | --- | --- |
| $1,000 | Central Coast, NSW | ✓ |
| $1,200 | Orange, NSW | ✓ |
| $2,000 | Sydney, NSW | ✓ |
Note that this table is for demonstrative purposes only.
Do I qualify for Monzi?
You qualify for Monzi's lender-finder service if you meet the following criteria:
At least 18 years of age
Australian Citizen or Permanent Resident
Have a personal contact number and email address
Have a personal bank account with at least 3 months of recent history.
Can you say yes to everything listed above? If so, you're free to apply with Monzi whenever you wish.
How do I get a bond loan in NSW?
You may be able to get a bond loan for easy bond pay in NSW through Monzi. More specifically, our lender-finder service may be able to quickly match you with a potential credit provider.
Moreover, our lender-finder is a simple three-step process. Here's how it all works:
Select. Use the loan slider to choose your ideal loan amount and repayment terms.
Submit. Complete our submission form. We only ask for the essentials, so this step shouldn't take long. You can kick back once this step is complete.
Outcome. We'll try to pair you with a potential lender. If we are successful, the lender should be in touch to progress with the application. Keep in mind, lenders will still need to assess your application before offering an outcome. If you receive loan approval, a digital loan contract will be sent to you.
However, all applications are subject to assessment. All the lenders in our network comply with responsible lending obligations. For more information, head to the ASIC website.
Can I get a bond loan without a credit check?
If you apply through Monzi, we have no way of knowing whether or not you will be offered a loan without a credit inquiry. After all, each lender may vary in their assessment policies. Hence, we have no way of controlling which lender you match with.
You might be looking to avoid a credit check at all costs. Therefore, you may want to consider an alternative to our lender-finder.
Finally, note that even if a lender does perform a credit check, you may still be considered for approval. This is, in short, due to the lenders in our network potentially offering bad credit loans to some borrowers.
Bond loan NSW bad credit
Is your credit report looking a little worse for wear with some bad credit listings? Don't stress – we can still try to help. In fact, Monzi works with lenders that may specialise in bad credit loans.
When you apply on our site, our system is able to digitally access PDF versions of your most recent bank statements. We can, in turn, pass this information on to the lenders in our network.
Lenders then use this information to gauge whether or not they can make you an offer. Moreover, lenders consider a number of factors during the assessment process, including:
income
expenses
employment
repayment history with other lenders.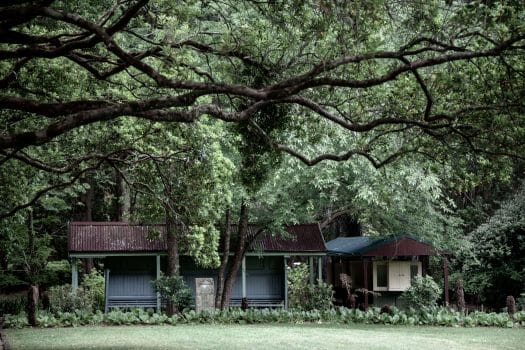 Easy bond loan application
Apply for so easy loans through Monzi's website. It may only take you a few minutes to complete.
Moreover, your credit score may not stand between you and approval. While traditional lenders like banks and credit unions may be suspicious of your credit history, Monzi's network of lenders may operate a little differently.
In addition, it doesn't matter if you apply for $300 or $3,000, we'll aim to get an outcome back to you as soon as possible. If you apply during normal business hours, you may hear back from us within 60 minutes.
Can I apply for a bond loan NSW online?
Yes, you can make a bond loan application online through Monzi's lender-finder service. In fact, our entire lender-finder service takes place online.
Moreover, all you need to do is head to our website and begin. In short, a 100% online business model provides many benefits including:
Apply 24/7
Apply from anywhere
No paperwork
Fast and convenient
Simple application process
Rapid outcomes.
I'm approved – what now?
If Monzi is able to match you successfully, and the lender is able to make you an offer, you'll be sent a digital loan contract. However, it is important you read through your loan contract thoroughly before approving it. In particular, make sure you understand the following:
Amount. Lenders may not always be able to offer the amount you apply for on our site. Therefore, confirm you are happy with the amount offered.
Interest. Check what rate your lender charges.
Fees. There will be fees and charges applied to your loan. Confirm you understand what the fees are and how they work.
Terms. How long are you given to repay your loan? Are your regular repayments reasonably affordable?
Get in contact with your lender if you do not understand anything in your contract. In short, do not sign your loan agreement if you are unsure of anything.
Ready to apply?
All applications happen online; move in sooner!
Apply for rent arrears loans or bond loans in NSW today.
There's plenty more awesome Monzi content on Facebook, Instagram, Twitter and Pinterest.