Cash loans Ballarat 100% online from $2,100 to $15,000. Fast cash for Ballarat locals. Fast 60 minute* outcomes. No paperwork. Apply online.
Fast cash loans Ballarat: what are they?
Eureka!
Ballarat is a town steeped in Australian history dating back to the Gold Rush of the 1850s. These days, though, it's a thriving city with a population over 100,000, making it the third-largest in Victoria. With this, locals are no strangers to the everyday pressures that come with managing personal finance. Luckily, if you find yourself short on cash and nowhere to turn, Monzi may be there to help.
With fast cash loans Ballarat, you may be able to access cash amounts from $2,100 to $15,000 to cover a litany of personal expenses that always crop up at the worst possible moment. For example, maybe you've got a bill due today or you have to buy a new phone. Whatever your reason, lenders may offer repayment terms ranging from 12 to 24 months, meaning you can borrow the money you need now and divide your costs over a period that works for you.
Best of all, these loans are 100% online. So, it doesn't matter if you're in Ballarat North, Bakery Hill or the centre of town, if you can connect to the internet, then you can apply with Monzi.
Payday loans Ballarat VIC bad credit
Payday loans are quick loan options that may help you get by until your next pay arrives. Generally offered for amounts up to $2,000, payday loans are processed fast and are often accessible for borrowers with bad credit or other similar circumstances. The downside, however, is that these loans may come with short repayment terms and high fees making them difficult to manage.
Given this, if you're in Ballarat, then it may be wise to look into payday loan alternatives. One option could be to apply with Monzi. In short, we work with lenders offering personal loans from $2,100 to $15,000. With this, not only can you apply for a greater range of loans, you may repay the money you borrow over terms of up to 24 months. As a result, they may be more affordable for your circumstances.
Does that sound like it would work for you? Apply with Monzi today. We'll aim to provide fast outcomes for Ballarat locals.
Small cash loans in Ballarat and more
At Monzi, we understand that cash needs come in all shapes and sizes. For instance, you might be in Eureka needing a small cash loan to pay for some unforeseen medical bills. On the other hand, across town, there may be someone else needing a significant cash amount to get their car repaired.
Situations like these are why, at Monzi, we've developed a broad network of lenders who may offer a variety of credit products. That way, we can help as many Aussies as possible. With this, you can apply for a loan from as little as $2,100 through to the hefty sum of $15,000. It simply comes down to your needs and circumstances.
Finally, keep in mind amounts from $2,100 to $2,000 will be unsecured loans. However, if you apply for more than $2,000, then you must secure your loan with an asset.
Same day loans Ballarat: can Monzi make it happen?
If you apply with Monzi during business hours, then we may match you with a lender in just 60 minutes. As a result, we present a quick and easy option for Ballarat residents looking to find a lender online. Unfortunately, though, we cannot guarantee if you will receive a same day loan.
This is because the process is out of Monzi's control. Once we match you with a lender, we are no longer involved. As a result, when you receive your outcome will be determined by your lender. With this, they must conduct an assessment to determine if you are suitable for credit, meaning there will always be some processing time involved.
That said, lenders will typically do their best to provide you with an outcome ASAP. If things to go to plan and you are approved, then same day loans may be possible in some situations. Generally, though, ensure you account for the fact that there may be some waiting time.
Debt consolidation loans Ballarat
Are your debts piling up on each other? When this occurs, it can often be difficult to keep track of the various rates, terms and repayments. That's where debt consolidation can often provide a handy solution.
In short, the process of consolidating your debt involves taking out an additional loan to repay your current outstanding debts. That way, rather than trying to juggle multiple loans or credit cards, you're left with a single consolidation loan to repay. At Monzi, we may connect you with lenders who may offer these loans from $2,100 to $15,000.
While that may seem like a promising alternative if you're in Ballarat and are struggling with debt, there are pros and cons you may need to consider. Do your research to determine if debt consolidation would be suitable for your financial situation.
Ballarat cash loans for bad credit
If you've got a few black marks on your credit report, then you may feel like the weight of the world is on your shoulders. After all, poor credit may make it extremely difficult to access the fast loans, car loans or home loans that you're after. Luckily, if this fits your profile and you're living in Ballarat, Monzi may offer some assistance.
In short, we know many lenders who don't subscribe to the traditional approach. In other words, if you're in Ballarat and have bad credit, they may still consider your application. To make this possible, they'll do things a little differently.
Sure, your credit history may be assessed. However, it won't be the be-all and end-all. After all, it's only one part of your application. As a result, lenders will consider your current income and budget as well to determine if you should be offered a loan.
At the end of the day, if you're in a secure financial position, then you may be offered a loan for bad credit. However, approval is not guaranteed. While Monzi aims to help the residents of Ballarat in any way possible, your lender will determine your outcome based on their assessment.
Can I get cash loans in Ballarat to help me move house?
Are you relocating from Ballarat East to Alfredton? Maybe you're off to the big smoke of Melbourne. Wherever you're headed, Monzi might be there to make things a little easier for you. In short, the lenders in our network may offer relocation loans from $2,100 to $15,000 for your next move.
Not only that, but if you're a renter, then you may be able to access rental bond loans VIC too. That can be a relief, given that bond is typically equal to four weeks worth of rent. However, keep in mind that these loans may be expensive. As a result, if you're struggling to afford your bond, then it may be best to research any alternatives that may be available.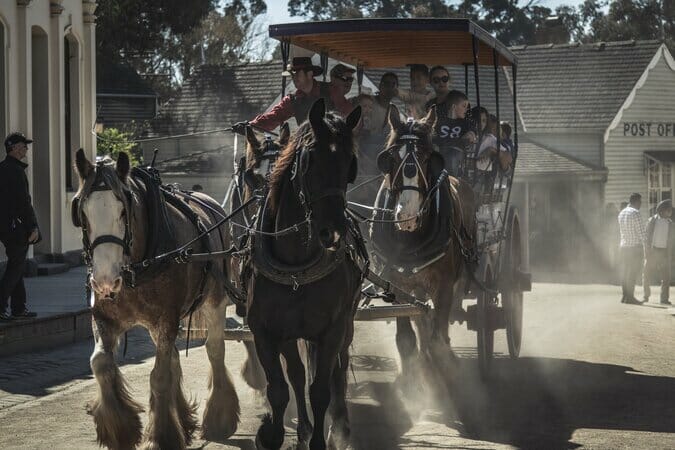 I've been in an accident: are there any car repair loans Ballarat?
Yes.
If your car's been in a smash in Bonshaw or you need quick repairs completed in Bunkers Hill, you may be able to apply for an instant car repair loan with Monzi. With this, we may be able to connect you with lenders offering cash amounts up to $15,000.
Best of all, by taking out a loan, you can divide your costs over terms ranging from 12 to 24 months, rather than having to pay cash upfront. That said, keep in mind that lenders charge fees and interest. So while an easy loan may be convenient, you will repay more than you borrow.
What about if I'm not in Ballarat?
No stress.
If you're not in Ballarat and need a loan, we're always happy to hear from you. Monzi operates Australia-wide. So, whether you're looking for cash loans in Victoria or somewhere a little further afield, hit the "Apply Now" button. We'll do our best to match you with an available lender from our extensive network who could offer the cash loans you need.
At the end of the day, it's that easy. As long as you meet our eligibility criteria, you're welcome to apply. Take the hassle out of finding a lender and let Monzi do the work for you.
As a guide, examples of other cash loans that may be offered by lenders within our network include:
And the list goes on. Apply from anywhere in Australia with Monzi.
Get fast cash in Ballarat with Monzi
Do you need a new fridge? Maybe you've got a utility bill due tomorrow. Whatever your reason, Monzi aims to help the residents of Ballarat and Australia find lenders online.
Apply from $2,100 to $15,000 and you may be matched with a lender in just 60 minutes. With repayment terms ranging from 12 to 24 months, there may be a manageable option for your budget. Hit "Apply Now" or scroll up to Monzi's loan slider to get started today.
Want more Monzi? Give us a Follow or Like on Facebook, Instagram, Twitter and Pinterest.
Finally, check out Moneysmart's handy personal loan guide today for more information and handy tips to consider.