Small cash loans available up to $15,000. Easy loan applications with no paperwork. 100% online Australia wide. Most outcomes within 60 mins*.
How do small cash loans work?
Small pesky expenses are, at the best of times, annoying inconveniences. Despite this, expenses can quickly snowball and become a serious financial headache. If you cash in your account quickly, why not consider applying for small loans today?
Consumers apply for an unsecured loans between $2,100 and $2,000. Lenders then assess the application. The lender will often consider your:
Income
Expenses
Spending habits
Repayment history.
Lenders send through a digital loan contract if the application is approved. You may get a fast cash outcome within 60 minutes. Depending on the lender, you may have up to 12 months to repay your loan. The direct debit stops automatically once the borrower settles their loan. Pretty easy, right?
Finally, consumers can spend cash loans on almost any personal expense. Learn more about motorcycle loan here. Learn more about loan against my car that is paid off here. Learn more about secured bad credit personal loan here. Learn more about boat loans here.
Are all small loans unsecured?
Any loan under $2,000 will be unsecured. This is because Australian Law prohibits credit contracts worth less than $2,000 to be secured.
If, however, you apply for loans over $2,000, you may be required to use an asset as collateral against the loan. Usually, lenders are able to accept one of the following as security:
Car
Caravan
Motorcycle
Boat.
Moreover, applying for a secured loan may increase your chances of approval. Why? Well, lenders can repossess your asset if you fail to repay your loan. On the other hand, lenders have no such option for unsecured loans. As a result, unsecured bad credit loans may be seen as riskierthan secured loans, and may come with higher rates and fees.
Small cash loans Australia-wide
No matter where you are, you can use Monzi to apply for instant cash loans in Australia; all you need is a device and an internet connection.
In fact, Monzi has already helped people from all over the country – Aussies just like you! Here are just a few examples:
Is it possible to apply for small cash loans no credit check?
Anyone is welcome to apply for small loans on Monzi. Unfortunately, however, we cannot guarantee you'll be offered a no credit check loan.
This is because each lender may go about assessing applications differently. In other words, certain lenders might offer a no credit check loan online with instant approval, while others may not.
Moreover, each lender within our network is completely separate to Monzi, so we cannot speak on their behalf.
If you are worried that your credit score is so poor that you'll automatically be declined, don't stress. The lenders within Monzi's network live in the real world, and will always try to consider the whole picture. In particular, lenders will also consider:
Your regular income
Your day to day expenses
Overall spending habits
How reliable you are paying back other lenders.
To conclude, a bankruptcy from your past may not stand between you and approval.
Small cash loan low interest
Looking to reduce your total loan costs?
You'll probably be hunting loans with low interest. While they may be available, unfortunately, Monzi cannot guarantee the interest rate that you may be offered. This is because your lender will typically determine what your personal loan rate will be.
In any case, if you're looking to pay less interest then there may be a few things you can do. Firstly, if you've got a good credit score, then you may be rewarded given that there's less risk associated with lending you money. However, if this is not an option, then you could consider applying for a secured loan. Although, you must guarantee these loans with one of your assets (e.g. car or boat).
At the end of the day though, your lender will determine your rate and this will be outlined in your contract. So, read it carefully so that you know exactly how much you will be paying.
How do I compare small cash loans?
In short, it's easy.
Almost all small loans will come with a range of common features. As a result, all you need to do is compare them to determine which loan option works best for you. Best of all, these comparisons may pay off in the form of lower loan costs or more favourable terms if you're able to find a better deal.
So, before you agree to your loan, ensure that you've compared the following:
Rates and fees: these will determine the additional cost that you must repay on top of the amount you borrowed. As a guide, aim to find the lowest rate and the fewest fees whenever possible.
Personal loan comparison rate: combines your fees and rates into a percentage that represents your total loan costs. Use it to compare loans against each other based on cost.
The terms: How much can you borrow (e.g. up to $2,000) and how long do you have to repay it?
Who is the lender: check their reviews online to get an idea of how they've treated their borrowers in the past.
While that's a quick outline to get you started, check out Monzi's personal loan comparison guide for more details.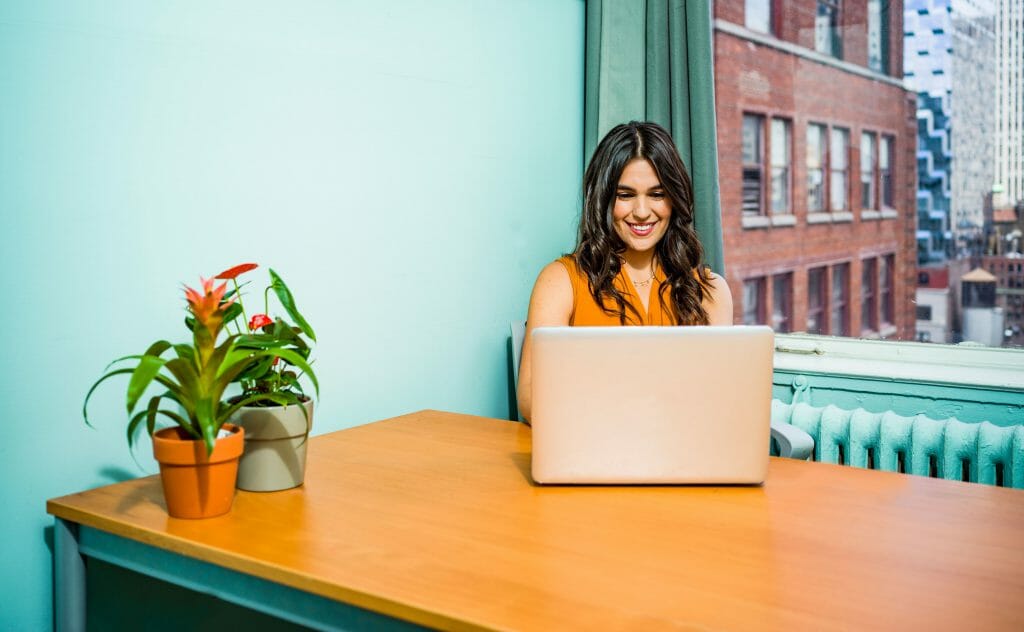 I need small cash loans now – how do I apply?
Have an urgent expense and need quick loans ASAP? Take a deep breath and consider Monzi; our application is easy and shouldn't take you very long. In fact, the whole lender-finder process takes only 3 simple steps.
Select the amount you're thinking of applying for on the loan slider. Click apply now if you're happy with your selection.
Complete the submission form by following the instructions at each step. Once you submit your application, sit back and relax.
If we match you with a lender, they will first assess your application and offer a loan contract if you're approved.
Keep in mind, consumers are not guaranteed approval.
Small cash loans on Centrelink – can I find them here?
There potentially are lenders in our network who may offer loans for people on Centrelink.
As always, however, approval is never guaranteed. Furthermore, individual lenders may have their own rules around Centrelink applicants. For example, lenders may vary in terms of:
The type of payment they can accept (e.g. Disability Support Pension, Newstart)
What percentage of your total income these benefits make up.
At the end of the day, lenders assess applications on a case-by-case basis.
Where do I find cash loans for bad credit?
Bad credit history has a way of overstaying its welcome. Moreover, a few financial slip-ups in your past may impact your ability to access credit. Bad credit history may be the result of:
Repeated missed payments
Bankruptcy
Court orders
Debt agreements.
Monzi's network of lenders, however, look at bad credit differently. In other words, these lenders will look at the whole financial picture and not just your credit history. Specifically, bad credit lenders also consider your:
income
expenses
repayment history
spending habits.
As a result, it may be possible to access cash loans for bad credit, if you apply with Monzi.
How can I find small cash loans online?
Want to know a simple and convenient way?
Apply with Monzi.
All you need to do is submit a simple application through our website. From there, our automated system will take over and will aim to pair you with an available lender from our network in just 60 minutes. As a result, we could potentially match you with a top-notch credit provider before you know it.
So, looking to access online loans from $2,100?
Apply today. Scroll up and use Monzi's loan slider at the top of the page to begin your application now.
I'm a single parent: can I apply for a small cash loan?
Yes.
If you are a single parent then you are welcome to submit an application with Monzi. After all, we're here to help everyday Aussies just like you. All you need to do is ensure that you are eligible and provide all the necessary details. From there, we'll try to pair you with an available lender from our network.
However, keep in mind that approval is not certain. While being a single parent will not necessarily make you ineligible for a small fast loan, you must still meet the lender's necessary criteria to be offered a loan. These criteria may relate to your income, credit history or a number of other factors.
What is the smallest cash loan?
At Monzi, we work with lenders who offer small cash loans from $2,100 to $2,000. As a result, the minimum amount that you can apply for is $2,100. These loans come with fixed 12-month repayments making them a short-term commitment. You can get a loan today and potentially have it repaid just like that.
If you are looking for a loan under $2,100 then these products may be available. However, Monzi will not be able to help you. As a result, you must do your research to find a suitable lender that can offer the credit you require.
Can I get a small cash loan with a 500 credit score?
Yes, potentially.
If you've got a 500 credit score then there may be a number of lenders who may consider your application. However, it's important to keep in mind that lenders will not approve your application just because you have a 500 credit score. After all, lenders will assess your financial situation too.
To put this into an example, on the one hand, a borrower with a 500 credit score who is employed and earning a steady income may be approved for a quick cash loan of $2,000. On the other hand, a borrower with the same credit score who is unemployed or not earning a consistent income may not be approved.
As a result, while you may be able to get a loan with a 500 credit score, remember that it's not the only consideration. Instead, it's just one box that needs to be ticked.
How can I improve my chances of getting a small cash loan?
If you would like to be approved for a loan then you must make sure that your financial situation and credit history are in order. Lenders assess your capacity to make repayments as well as your reliability as a borrower to determine whether or not you should be approved.
Firstly, it's essential to make sure that you are managing your budget well. Not only will you need to be earning a regular income, but your day-to-day expenses must be well-managed too. After all, lenders will not offer you a cash loan today if your repayments would not fit comfortably with your current budget.
In addition to this, having a solid repayment history and good credit record will certainly help too. While it is difficult to improve your credit in a hurry, aim to pay your bills on time and don't apply for too many new credit accounts in a short space of time.
If you can show that you are a reliable borrower then lenders may be willing to offer you credit given that you will have lower default risk. However, always remember that lenders retain the right to approve or deny applications where they see fit.
How much would the repayments be on a $2,000 small cash loan?
In short, Monzi cannot say.
If you apply for a $2,000 then this will come with a fixed 12-month repayment term. However, your exact repayments will depend on the various fees and rates that your lender applies. Moreover, the regular amount will change based on whether you select weekly, fortnightly or monthly repayments.
In any case, if you would like to get an idea of what your repayments may be, check out Monzi's loan slider at the top of the page. In short, it works just like a standard personal loan calculator. Just drag the slider across to your ideal loan amount and you'll receive estimates of what your repayments may be.
However, just remember that you should only use these figures as a guide. Your lender will determine your actual repayments if you are approved.
Small unsecured cash loans vs secured loans: which is better?
In short, it's totally up to you.
On the one hand, a small cash loan can help you cover those pesky expenses that tend to appear from time to time. Best of all, as they are unsecured, they're a simple option and there's no need for you to attach an asset as security. All you need to do is make your repayments on the relevant dates until the balance of your loan has been repaid.
On the other hand, a secured loan is typically larger. As a result, they exist to cover the more serious expenses that you might encounter (e.g. major car repairs or household renovations). The difference between these loan and unsecured loans is that you must guarantee your loan with an asset (e.g. your car). If you fail to make your repayments, the lender may take steps to repossess your asset to recover their losses.
Given this, ensure that you evaluate your needs before applying. Determine whether a secured or unsecured loan would be more appropriate for your needs and circumstances and calculate precisely how much you need to borrow.