Cash loans Geelong. Apply online from $2,100 to $15,000. Monzi can get you started. Easy applications and fast outcomes for Geelong residents.
What are cash loans Geelong?
Cash loans in Geelong are for the ambitious Geelong resident looking for some extra funds to get things done. You can spend cash loans just like regular cash. In other words, you may be able to cover a range of personal expenses with your cash loans. Whether your car needs repairs or you're completing home renovations.
If you are to operate through Monzi's lender-finder service, you can potentially receive approval for amounts between $2,100 and $15,000. Once this happens, the cash is all yours and you are able to cover that expense that's been a thorn in your side.
How can Monzi help with cash loans in Geelong?
Monzi can be useful to you in several ways. Firstly, we're super convenient. Our company is 100% online and paperwork free. You can apply and receive an outcome all from the comfort of your lounge room.
We aren't confined to Geelong, either. If you go on a caravan holiday and realise you need some emergency funds, you can still apply. We're available to the entirety of Australia, meaning no what where you are, we're always happy to hear from you.
To be specific, the lenders in our network may offer the following:
Small loans – $2,100 to $2,000 with a 12-month repayment term
Medium loans – $2,100 to $4,600 with a 13 to 24-month repayment term
Large loans – $5,000 to $15,000 with a 13 to 24-month repayment term
Please note that you must secure loans over $2,00 with one of your assets.
Secure cash loans in Geelong
Some forms of cash loans in Geelong may need to be secured. Whilst this is dependent on your lender, it's worth being prepared for this possibility. If you are chasing a small loan, this may not apply to you. However, if you're after a medium or large loan, you may have to consult your lender's approved securities list (ASL).
Providing security or collateral is the process of offering up an asset of yours in case you fail to repay your loan. If you do fail in your repayments, your lender may repossess this asset to recoup their losses.
As a guide, common assets you may use to guarantee your loan include caravans, cars, motorcycles, and boats. Please keep in mind that your security must be under your name. You cannot use a friend or family member's assets.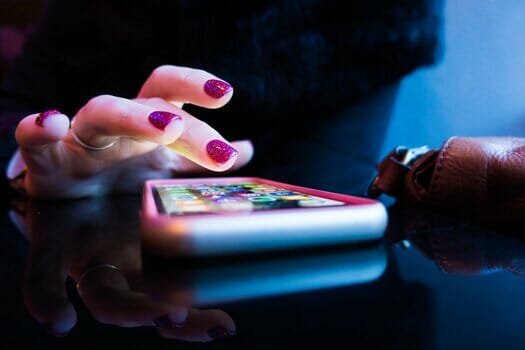 Cash loans in Geelong for emergencies
Whilst cash loans in Geelong are not specifically emergency loans, you may be able to use them when you're in a bind. While you won't necessarily receive your cash immediately, cash loans in Geelong may help get your expenses paid when time's running out.
Whether it's unexpected medical or vet bills, emergency flights, or some cash to replace a broken fridge, Monzi may be able to help. Before you take out a loan for one of these reasons, triple check you can repay it. While we know you may need cash, taking out a loan is not a small commitment and there are costs involved.
Our lenders will do their checks, of course. However, if you are already having a money crisis, don't dig yourself a deeper hole. Seek professional financial aid where required.
Alternatives to cash loans in Geelong
If you don't think you can repay, or afford cash loans in Geelong, there are other options to make quick cash. Even if you can afford a loan, it is always worth first considering all your options. If you can make some cash that doesn't come with the possibility of debt, then it may be a smart decision.
Monzi understands that a loan sometimes isn't the best option. Hence, we've compiled a quick list of alternatives for you to investigate:
Start by looking into potential government benefits – If you're struggling, there may be government initiatives available to you. If you are already receiving all the help you're entitled to, schemes such as the No Interest Loan Scheme may assist you.
Sell the possessions you no longer need – Are you a hoarder? If there are objects around your home that you no longer want or use, see what cash you can make off them. Remember, you should never sell anything that doesn't belong to you.
Complete a paid survey – If you find a legitimate surveying website that is willing to compensate, this is a basic way to make a few bucks. These most likely won't give you much, but they may help you make it to payday.
Bad credit cash loans in Geelong
We aren't a traditional bank. If you need cash loans in Geelong, but you have bad credit, we may still be able to help you out. The lenders we've partnered may not view your credit score as the be-all and end-all.
Rather than focusing solely on your credit score itself, your lender may place more influence on your repayment history and spending habits. Your lender may want to see that you have a reliable, regular income and reasonable expenses. They may also examine your saving habits.
If you can save regularly, this could be a good indicator that you know how to manage your paychecks well. Whilst approval with bad credit isn't guaranteed, you will receive a fair appraisal. However, note that not all lenders may offer loans for bad credit.