Quick cash loans in the Hunter. Apply for cash loans Newcastle with Monzi today. Loans from $300 to $10,000. Monzi could match you with an Aussie lender ASAP. Easy applications, fast outcomes and no paperwork. Apply now!
Please note, certain ideas and products presented in this article may not be offered by Monzi nor the lenders we work with. This article presents only general information. Consider seeking professional financial, taxation, legal or other advice to check how the information and ideas presented on this website relate to your unique circumstances.
Cash loans Newcastle explained
Newcastle: Australia's seventh-largest city and home to glorious beaches and plenty of coal. While it's one of the country's most picturesque cities, situated on the Eastern Seaboard, residents are still prone to cash shortfalls just like the rest of us.
That's where cash loans Newcastle can be of assistance. In short, these loans cover cash amounts ranging from $300 to $10,000 and may be used to cover a variety of personal expenses. Best of all, with manageable repayment terms of up to 24 months, you may borrow what you need today and divide your costs over the coming months or years.
So, if you're from Newcastle and find your budget's stretched thin, you can apply with Monzi. With our lender-finder service, you may be matched with an Aussie credit provider in just 60 minutes. It's as easy as can be.
What's the difference between cash loans and personal loans Newcastle?
There is no difference!
While you may see both cash loans and personal loans advertised, there really is no difference between them, other than the name. In other words, they are simply interchangeable terms. So, while you may be looking for cash loans Newcastle, personal loans Newcastle may also be available too.
With this, these loans typically come with a standard principal and interest structure. In other words, you borrow money today and then repay it via a series of even repayments with interest added on top. While this can lead to high costs, this is what you must pay for the right to borrow money.
So, when you need personal loans today and you're in the coal-rich city of Newcastle, you can apply with Monzi. We know lenders who offer loans from $300 to $10,000 with repayment terms ranging from 12 to 24 months. Apply now.
Are there any short term loans Newcastle?
Yes.
While you may be after cash loans today, you don't necessarily want to be locked in for the long term. Luckily, there are short term loan options available for the great people of Newcastle. Allow us to explain.
At Monzi, we know more than a handful of lenders who may offer small loans from $300 up to $2,000. With this, these loans come with brief repayment terms of just 12 months, so you may have it repaid before you know it. Best of all, these are unsecured loans, meaning there's no requirement for you to provide an asset as security. Easy, right?
That said, if you're after a little more, then we can still give you a helping hand. Apply for secured loans now up to $10,000.
Instant cash loans Newcastle: are they possible?
Yes, to an extent.
The first thing to recognise is that instant cash loans aren't literally possible. While lenders may work fast and do what they can to provide you with an outcome ASAP, you won't get an outcome instantly. Instead, they will always take some time to assess your application to determine if it may be suitable for you.
As a result, when you see instant loans advertised, these products refer to situations in which you receive an outcome so quickly that it feels like no time has passed. In reality, there will be some processing time. No need to worry though, if you need cash fast now, apply with Monzi. We could pair you with a great lender today.
Can I get cash loans Newcastle with no credit check?
At Monzi, we're not lenders so we won't conduct a credit check on your application. However, if you are successfully paired with a lender, then that credit provider may perform a credit check as part of your loan assessment. As a result, Monzi cannot guarantee if you will be offered cash loans without a credit check. It may simply come down to your lender and their assessment policies.
In any case, if you're worried about your credit history and feel that a credit check may lead to your application being denied, the good news is that lenders will often look at the bigger picture. Sure, your credit may be one consideration. But they will also assess your current finances too. That way, a credit check may not be the be-all and end-all, it's just one step in the process.
Finally, keep in mind that no loans come with guaranteed approval. Your lender will conduct an assessment to determine your outcome.
What about if my credit isn't the best?
If your credit score has taken a few hits in the past, securing finance can often feel like an uphill climb. After all, poor credit reflects the fact that you may have been an unreliable borrower in the past. Luckily, Monzi knows a few lenders who won't necessarily view your credit history as the be-all and end-all.
In short, it's about putting a new spin on things. Rather than zeroing-in on your credit, lenders will analyse your complete financial situation. That is, they may take into account your current income and expenses as well as a host of other factors. From there, they can determine your outcome.
Given this, if you are earning a regular income and are managing your budget well, then your lender may consider approving your bad credit loans application. That said, approval is not guaranteed and is at your lender's discretion.
Can I improve my credit score?
Yes.
Bad credit doesn't have to follow you for life. In fact, there are a few things that you can do that, over time, may begin to repair your credit. However, it's important to note that there is no instant fix. Improving your credit comes down to discipline and time. If you employ effective borrowing habits over a long period, then you may begin to see results.
In any case, some strategies that may boost your credit score include:
Make your repayments on time.
Avoid applying for new credit unless absolutely necessary.
Pay off your outstanding debts.
Contact your lender if you know that you will have troubles meeting your current obligations.
Find the best rates and terms before applying for new credit.
Review your credit report regularly to ensure that it remains error-free.
For further details, Moneysmart has provided an insightful guide to credit scores and credit reports. Check it out today.
What can Monzi do for me?
At Monzi, we're a lender-finder. What's that mean? In short, we match borrowers like you with a range of Aussie credit providers offering cash loans starting at $300 up to $10,000. In other words, you can think of us as the bridge.
We may be able to take away the hassle associated with finding a lender. Rather than scrolling through search results, you can submit one easy application. From there, our automated system does the heavy lifting to try and pair you with an available lender.
So, if you need cash in Newcastle and you're not sure where to turn, Monzi's got your back. Read on to determine if you are eligible and how you can apply with us today. Let's go.
Am I eligible to apply with Monzi?
So, you like what you've heard so far and you think that you'd like to apply with Monzi. While that's great to hear, we do have to briefly apply the breaks.
At Monzi, we're here to help Aussies find quick and easy finance online. However, before you begin, you must ensure that you are eligible by confirming that you check the following boxes:
At least 18 years old.
Australian citizen or permanent resident.
Possess an active mobile number and email address.
Have an online bank account, where your income is deposited, with at least 90 days of transaction history.
Note that if you are not eligible for Monzi's lender-finder service, then your application will not progress.
How do I begin?
One day you can be enjoying the relaxed, slow-pace of beautiful Newcastle. You've got no troubles or worries and everything is under control. However, the next, your financial life can be tipped on its head. Maybe your car breaks down or a pipe bursts and floods your home. Whatever it is, in these situations, you may need cash loans Newcastle.
Luckily, it's easy to apply with Monzi. All you need to do is follow the process outlined below:
Use the loan slider to select your cash amount and repayment term.
Follow the prompts and complete Monzi's online application form.
We'll take over and do our best to match you with an available lender from our network. Apply during business hours and you may receive an outcome in 60 minutes.
We'll contact you to let you know the result of our search. If we're successful, then your lender will be in touch and will begin the next stage of the process.
Note that approval is not guaranteed. If we match you with a lender, then they will conduct an assessment to determine if you should be offered a loan.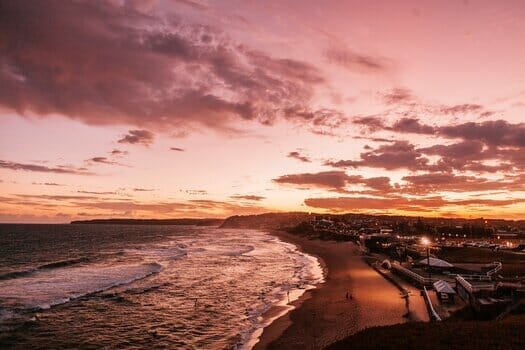 Will I receive an outcome on the same day I apply?
In short, you may. However, for this to be possible, you must apply during business hours and provide all the details that lenders need to assess your application.
If you are able to do these two things, then Monzi may match you with a lender in just 60 minutes. From there, we'll hand your application over and, if things go to plan, your lender may be able to conduct an assessment and provide you with same day loan approval.
However, keep in mind that while same day loans may be possible in certain circumstances, there will always be some processing time involved. While Monzi works with lenders who endeavour to work as fast as possible, you may need to account for a waiting time of at least one business day. Just to be safe.
Can I get a loan on Centrelink?
Yes, potentially.
If Centrelink benefit payments account for a portion of your income, then there may still be credit options available to you. That said, it's important to note that lenders may vary in their policies. In other words, while some lenders may accept these payments as income, others may not.
In addition to this, note that in order to be approved for a loan on Centrelink, you must demonstrate that the repayments would be affordable for your budget. To make this more clear, they should not compromise your ability to afford your current expenses. If you are a low-income earner, then this may not be possible, given the high costs of fast loans. As a result, you may need to investigate alternatives (e.g. No Interest Loan Scheme).
Can I still get a loan if I'm not in Newcastle?
Yes.
While Monzi loves helping the residents of Newcastle find great lenders online, we do operate Australia-wide. So, no matter where you are, if you meet our eligibility criteria and log onto our website, you're welcome to apply. We know lender who may offer cash loans from Wollongong to Western Australia. In other words, we've got the whole country covered. We could even help you find cash loans on the Central Coast.
We're always happy to hear from you and once we receive your application, we'll try our best to find an available lender willing to consider your application.
Ultimately, Monzi is the lender-finder service for Aussies.
Apply today.
What do lenders look at when assessing cash loans Newcastle?
While quick cash loans may seem like an instant fix to all your problems, it's important to note that debt comes with risk. As a result, you should not apply without first considering the costs associated with borrowing and how the repayments would fit your budget.
In addition to this, you must note that approval is not guaranteed. Lenders must assess all applications to determine if a loan would be suitable for the borrower. To do this, they'll usually look at the following:
Your credit: a credit check will allow lenders to determine your creditworthiness. That is, what's the likelihood that you will repay the money you borrow?
Your finances: by assessing the balance between your income and expenses, lenders can get an idea of your capacity to afford a loan and how it would suit your budget.
The loan: by comparing your preferred loan amount to your budget, lenders can determine if the repayments would work for you. If they would fit comfortably alongside your current expenses, then your application may be approved.
Keep in mind that assessment procedures may vary between lenders. The above information simply provides an outline of what they may consider.
Monzi's guide to Newcastle
The gateway to the Hunter Valley, Newcastle has something for everyone. So, if you're looking to stay local for your next holiday, check out Monzi's quick guide of things to do below. Moreover, remember that if you need a little extra cash to cover your accommodation, Monzi could help you find a lender offering holiday cash loans up to $10,000.
The Hunter Valley
One of Australia's best wine regions, the Hunter Valley is the perfect country escape if you're looking to get out of the hustle and bustle. Best of all, it's just a short drive out of Newcastle. Tour the local wineries and try a few different drops. Whether you're looking for a day trip or a few nights away, the Hunter Valley could be the right location for you.
Visit Port Stephens
If you're a surfer, a diver or just love the beach, then you're going to love Port Stephens. In short, it could be described as one of the best Aussie beach getaways. It's just a short drive north of Newcastle, so jump in the car and get on your way today. Enjoy the sun, sand and surf and we're sure that you'll come back refreshed.
Lake Macquarie
In a similar vein to Port Stephens, Lake Macquarie sits to the south of Newcastle and is just a 90-minute drive from Sydney. There you'll discover a family-friendly holiday destination that you and the kids will love. Discover nature and adventure. Head out on one of the walking trails or make your way to the beach for a swim. It's up to you what you see and do.
Can I get cash loans Newcastle for rental bond?
Yes.
Are you moving house? You may be able to access cash loans from $300 to $10,000 to cover your rental bond. That can be a significant weight off your shoulders, given the significant upfront costs. After all, bond is typically four weeks worth of rent.
However, keep in mind that a rental bond loan may not always be your best option, given the considerable costs involved (e.g. interest and fees). As a result, it may be wise to consider alternatives.
What about to consolidate my debt?
Yes, Monzi may assist you with debt consolidation loans too.
In short, debt consolidation involves borrowing money to repay your current outstanding debts. Typically, it's about simplifying your repayments. In other words, rather than trying to stay on top of different rates, fees and loans, you're left with one, fixed-term loan.
With Monzi, you may apply for debt consolidation loans from $300 to $10,000 to help you set yourself on a path to becoming debt-free. However, note that debt consolidation may only be viable if it will reduce your current costs. So, take the time to consider if it's the right choice for your financial situation.
Monzi: we could make cash loans Newcastle easy
With Monzi, all it takes is one application. So, whether you're relaxing on Merewether Beach or a little further afield in the Hunter Valley, the fast cash loans that you need may just be a few clicks away.
Apply from $300 to $10,000 now. Get fast cash today and deal with that expense that just can't wait. With Monzi, our service is fast, easy and straightforward. It may be the easiest thing you do all week.
Have any questions? You can contact us at hello@monzi.com.au and we'll do our best to get back to you with a prompt response. Don't be afraid to reach out!
Finally, stay up to date with all the latest news and updates by following your pals at Monzi on Facebook, Instagram, Twitter and Pinterest. We're a welcoming bunch who are always looking for new friends.
Alternatively, if you want to do some more financial research, why not check out our article on borrowing capacity?