Cash Loans Rockhampton up to $15,000. Monzi can point you in the right direction. Fast cash in Central Queensland. No paperwork. Apply now.
From the Fitzroy River to the Capricorn Caves, Monzi is here to help you cover your costs. No matter the reason, if you need some extra money to get by, consider placing an application through our lender-finder service.
Please note, specific ideas and products presented in this article may not be on offer by Monzi nor the lenders we work with. This article presents only general information. Consider seeking professional financial, taxation, legal or other advice to check how the information and ideas presented on this website relate to your unique circumstances.
What are cash loans Rockhampton?
Cash loans in Rockhampton are an option for you if you are a Rockhampton resident in need of some extra funds. Consider opting to operate through Monzi's credit provider network, if you are seeking a cash loan of $2,100 to $15,000.
You can spend cash loans, well, like cash. Use it to cover a bill, some medical fees or even to repair your car. Whether it's a surprise expense that needs covering, or you'd just like to extend a holiday, if you are approved, you'll receive the cash you need. Learn more about buy now pay later no credit check australia here.
Can Monzi help you with cash loans in Rockhampton?
We sure can!
As our business structure is 100% online, you can employ our services from wherever you can get an internet connection. Meaning we've got the entirety of Queensland covered. Whether you're in Rockhampton or Gladstone, or out at Diamantina.
Our lender network is extensive and trustworthy, and we're working together to bring you a range of personal loan options.
More specifically, we may put you in touch with lenders offering:
Small personal loans – $2,100 to $2,000 with a 12-month repayment term
Medium personal loans – $2,100 to $4,600 with a 13 to 24 month repayment term
Large personal loans – $5,000 to $15,000 with a 13 to 24 month repayment term
Are you eligible for cash loans in Rockhampton?
Our eligibility criteria are not extensive. In fact, you might qualify without having to lift a finger. These are the four things you'll need:
To be at least 18 years of age,
An Australian citizen or permanent resident,
To have a personal contact number and email address, and
Have online banking set up, along with your past 90 days of transaction history
Whilst we will need a few more details from you, provided you qualify, you can begin filling out your application whenever you are ready.
What documentation do cash loans in Rockhampton require?
When it comes to placing your application, there are a few documents you may want to get in order before you start the process, as to avoid a delay. Lenders will use this information to assess your application to determine if you should be offered a fast cash loan. So, before you begin, ensure you have the following on-hand.
Your MyGov details,
Online banking details
Estimates of your current expenses
Current income details
It may be beneficial also to have a good understanding of how much you would like to apply for, your reasons, and your details. Having everything ready from the jump helps you to avoid delays on putting together your application for cash loans in Rockhampton.
Is it possible to get a no document loan?
No, the days of no-documents-needed loans have passed.
The Australian Government's responsible lending legislation prohibits lenders from approving loans without first ensuring the customer can make the repayments. So, if you're looking for a service that can give you this kind of loan, you should know that this is illegal—perhaps making it not a wise decision to continue down this path.
It isn't all bad, though. We operate entirely online, meaning we're able to save you the hassle of heading to a branch. Our website is active 24/7, so you can apply at the time that works best for you. However, keep in mind that applications received outside of business hours may encounter delays.
How do you apply for cash loans in Rockhampton?
Placing your cash loans in Rockhampton application is as easy as locating a bull statue in Australia's beef capital.
All you have to do is choose your loan amount and provide the necessary financial and personal details. From there, the rest is up to Monzi. We will do our best to match you to a lender who may be able to help. Our goal is to facilitate your loan progress and iron out the struggles of trying to find a lender that meets your needs.
If we match you with an available lender, they will be in touch to begin the next stage. With any luck, you'll be approved and the cash you need will be transferred before you know it.
When can you apply?
If you apply within business hours, we can potentially match you to a lender in as little as 60 minutes. But, if you don't need cash urgently, you can apply in the early hours of the morning if that's convenient for you.
As we're 100% online, you can use our platform whenever you like. You can place applications 24/7. Keep in mind that lenders cannot transfer funds while the bank is closed and likely won't assess your application either. So, whilst you can put your application in at midnight on Saturday, you most likely won't receive any outcome until Monday.
Lenders are usually unable to process your loan on weekends, public holidays, and outside regular business hours. However, as Monzi are not lenders, if you have a complaint about transfer times, you will have to consult your lender directly.
How fast are cash loans in Rockhampton?
We understand that if your car has broken down, you're urgently going to be seeking the funds for repairing it. Monzi has the same sense of urgency that you do. This is why we do our best to find you a lender in as little as 60 minutes.
From there, the speed of your outcome will depend on individual lenders. If approved, you may be able to have the cash in your account within 24 hours. However, to avoid disappointment, you may want to set your window of expectation to 48 hours. Generally, though, cash lenders can process your loan reasonably quickly.
Instant approval cash loans in Rockhampton
Is there such a thing as instant approval cash loans? Maybe, however, you most likely won't be able to obtain an instant approval loan through Monzi. As most lenders will need to conduct a credit check and other forms of assessment on you, this may take some time.
There are positives to patience, however. As lenders must take the time to assess your application, it's unlikely that you will be offered a loan that's unaffordable for you. In other words, lenders should do right by you.
What we can potentially do for you is match you with a lender in as little as 60 minutes. This isn't always a possibility, and you need to apply within business hours for it to happen. However, we do our best to find an available lender to help you out, with as much urgency as possible.
What can you use your loan for?
Life is full of expenses that need paying. Personal loans offer you the option to use the cash for almost anything. So, it's understandable if you're at a loss as to what you should put your cash loans in Rockhampton toward.
To give you some clarity, Monzi has compiled a shortlist of common uses for a personal loan. So, if there's a task on the list you've been contemplating, this may be a sign to get the funding to get it done.
Car-associated costs
Whether it's repairs, registration or just an annual service, your vehicle must be safe and roadworthy. Especially when living in Rockhampton where you're not far from miles of road that may need travelling. We know registration is a cost that can sneak up on you and empty your account. So, when you encounter vehicle-related issues, get them sorted quickly.
Home-associated costs
Maybe you have a bond due, require a removalist's services, or are doing some renovations. Moving house, whether to rent or buy, can be expensive. As can redesigning your home's rooms. So, when you've already spent your cash, it may be helpful to have a little extra to ensure you can complete any projects.
Travel-associated costs
If its emergency flights home, or you're planning to visit every continent, taking out a loan may be one way to make things happen. The world is continuously changing; you've got to get out and see it, so you don't miss out.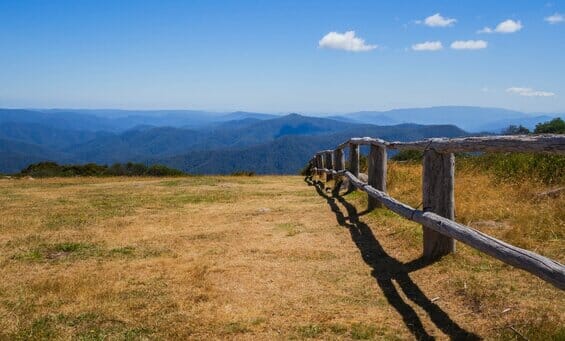 Can you get payday cash loans in Rockhampton?
You may. However, you must note that, at Monzi, we aim to match you with lenders offering personal loans rather than payday loans. What's the difference? Allow us to explain.
Firstly, payday loans usually refer to small cash loans with brief repayment terms up to $2,000. Payday lenders work fast and usually aim to help you get by until you next get paid. However, costs are often high and with short repayment terms, they may be unmanageable for you.
On the other hand, personal loans may range from $2,100 to $15,000 and may be repaid over 12 to 24 months. As a result, you may be able to borrow money today and repay it via a series of affordable repayments for your budget. Best of all, Monzi knows plenty of lenders who work fast to provide you with an outcome ASAP.
So, need a personal loan today? Apply with Monzi now.
What happens if you have bad credit?
We don't operate like a traditional bank. Therefore, the lenders we work with may not be as strict regarding the state of your credit score. When Monzi pairs you with a credit provider, they may be lenient when it comes to your credit score.
Your lender will also possibly be influenced by your spending habits and repayment history, than the score itself. Income and regular expenses are quite influential, as your lender will want to see whether you can afford your repayments.
They may also look at your typical spending and saving habits to see whether or not you typically manage your money well on a day-to-day basis.
What if you don't want a credit check?
Unfortunately, here at Monzi, we cannot guarantee whether a credit check will take place or not. This is as many lenders operate with credit checks as a non-negotiable. We cannot speak on behalf of our network lenders, as they are from separate companies.
The good news is that even if your lender conducts a credit check, this may not be the only aspect they will look at. You may still be able to get approval even if your credit score is slightly under the weather as long as you are earning a regular income and have your budget under control.
Do cash loans in Rockhampton need security?
When it comes to cash loans in Rockhampton, you may need to provide some security. If you're seeking a loan over $2,000, you will be applying for a secured cash loan.
In case you haven't encountered the topic, security is offering one of your assets as collateral if you cannot repay your loan. Therefore, if you default, your lender may repossess this asset.
Some of the assets the lenders in our network may accept include cars, caravans, boats, and motorcycles. It depends on the lender as to what they will allow you to secure with. Please note that you must be the registered owner of these assets for them to be valid.
Can you get a loan while receiving Centrelink?
Here at Monzi, we can't guarantee approval for cash loans in Rockhampton. However, if you are receiving Centrelink payments, you may still be approved for a loan.
There are a few factors to be examined beforehand, though. Such as, will your income adequately cover both your regular expenses and loan repayments? If the repayments would be too much and would put a large strain on your budget, then your loans on Centrelink application may be denied.
The same goes for pensioners; you may be able to take a loan on a pension if you can show it won't hugely impact your way of life.
Our lenders may also vary in which types of payments they can consider, and the percentage of your total income these can make up. What you will and won't qualify for may come down to the lender you're dealing with.
What do you do if your circumstances change?
We get it. Illness, job loss and other hiccups can happen. You may be knocked off your feet for a little while; however, your lender won't kick you while you're down. All of the lenders in our network have hardship departments you can contact.
So, as soon as the trouble starts, you should submit a financial hardship application for your lender to review. Once you've done so, if your lender agrees that you're struggling financially, they may be able to revise your payment schedule to make things easier for you.
Keep in mind that upon submitting a financial hardship application, you may need to provide evidence of your predicament. Along with this, you may also need to put forward an updated budget of what you now can and cannot afford.
We don't advise stressing yourself out over every possible thing that could go wrong. Instead, we want you to rest easy knowing that if you do encounter an unsavoury event, that you won't drown under your repayments simultaneously.
What other Queensland cash loans are available?
As a Queensland-based company ourselves, Monzi knows a thing or two about the Queensland way of life. So, whether you're kicking back on the sandy Gold Coast beaches, enjoying your time in Bundaberg on the Fraser Coast or loving life in tropical Townsville, Monzi could be there to assist you.
So, as you can see, there's no shrotage of options when it comes to cash loans Queensland. Apply from $2,100 to $15,000 from anywhere in this great state and we'll do our best to match you with a lender ASAP. Let's go.
Apply with Monzi
When it comes to cash loans in Rockhampton, we want to be able to help out. So, if you feel like a personal loan is the right choice for you, why not let our lender-finder service work on your behalf?
Our process is relatively simple to grasp. All we need is a few details from you, and ideally, we should be back in touch quite quickly with a lender who can help.
You just need to decide how much you want to borrow between $2,100 and $15,000.
For more information on personal loans, feel free to check out Moneysmart's straightforward guide today. Alternatively, feel free to cross over to our FAQs to see what other people have asked.
And, if you have an unasked burning question, contact our friendly team for answers at [email protected].
Let's be mates!
Maybe you don't require cash loans in Rockhampton right now, and that's ok.
You can keep us in your back pocket until you require a loan if need be. Follow us on Facebook, Instagram, Twitter and Pinterest.
That way, Rockhampton, you won't forget about us in the meantime.