Cash loans Gold Coast from $2,100 To $15,000. Monzi can get you started. Cash on the Coast when you need it most. Fast outcomes. Apply now.
Please note, certain ideas and products presented in this article may not be offered by Monzi nor the lenders we work with. This article presents only general information. Consider seeking professional financial, taxation, legal or other advice to check how the information and ideas presented on this website relate to your unique circumstances.
Cash loans Gold Coast
The Gold Coast is home to some of Australia's top beaches and theme parks. However, it's also a thriving residential city too. So, while we may all think of it as a tourist hotspot, it happens to be Australia's sixth largest city by population.
With this, residents of the Gold Coast are not immune to financial stress. While the lifestyle might be relaxed, emergency expenses can appear at any time. In these situations, cash loans Gold Coast may be an option. Read more about money lender here.
In short, with these loans, you may borrow cash amounts ranging from $2,100 to $15,000, which you may repay over terms from 12 to 24 months. Best of all, as they're online loans, you can apply from the comfort of your own home. Or anywhere you choose.
While that covers the basic definition, there's more to know. So, if you need instant cash loans from Nerang to Coolangatta or you're keen to learn a little about cash loans, read on as Monzi breaks it down for you. Let's go.
Monzi: the lender-finder service for you
While you might be living on the Gold Coast, at Monzi, we're based just an hour's drive north in Brisbane. But who are we?
In short, Monzi is a lender-finder. In other words, our goal isn't to lend you money. Instead, we're here to act as the bridge to connect you, an Aussie borrower, with a host of available credit providers who may be willing to consider your application.
Ultimately, our goal is to remove the stress and hassle. Submit one application you may be matched with a lender in just 60 minutes. Best of all, we're 100% online, meaning you can apply at your convenience. We're always ready to hear from you.
Apply for cash loans Gold Coast with Monzi from $2,100 to $15,000 now.
Instant cash loans Gold Coast
When you need cash loans, you want them now. That's why instant cash loans are often an appealing option. However, before you apply, it's important to understand exactly what they are.
In short, you won't receive a truly instant outcome on your application. Instead, your lender will take the time to assess your application to determine if it's suitable for your financial situation. After all, this is a legal requirement due to Australia's responsible lending legislation.
As a result, you will always encounter some processing time. That said, lenders will still do what they can to provide you with an outcome fast. In other words, instant loans refer to credit products where you receive an outcome so quickly that is feels like little time has passed.
Gold Coast cash loans: cover your expenses today
Cash needs come in a range of different shapes, sizes and forms. Some of us need to borrow a lot, others need to borrow little. In any case, there are a multitude of reasons why Aussies like you apply with Monzi. Check out a few common ones in our list below:
Travel expenses
Relocation expenses
Vet or medical bills
Debt consolidation
Car repairs (e.g. purchasing new tyres)
Replacement white goods
New phones or laptops
Note that this list is not extensive and does not cover every possible way that you may use your cash loan. There may be many other expenses you can cover too. Just ensure you provide the exact reason when you apply.
Same day cash loans Gold Coast
The Gold Coast is a fast-paced city. Luckily, at Monzi, we know many lenders who work fast too. While we cannot guarantee if you will receive your loan on the same day, if we pair you with a lender, then they will endeavour to provide you with an outcome ASAP.
To make this possible, you must apply during business hours and provide all the details that we require. If you do that, then we may pair you with a lender in just 60 minutes. From there, we'll pass your application on and they will be in touch to conduct an assessment.
At that point, Monzi is no longer involved in the process. As a result, we are unable to guarantee if you will receive a same day loan. There are a number of steps involved and your application must be approved too. Given this, it's usually wise to account for a waiting time of at least one business day, just in case.
Can I get fast cash loans Gold Coast with poor credit?
Is your credit score a little low? Have you missed repayments in the past? Maybe you've got a few defaults listed on your credit report? Whatever the case, bad credit is a common issue for many Australians. The good news, though, is that it may not always stand in your way of accessing the credit you need.
That's right. At Monzi, we know a few lenders willing to consider offering loans to borrowers with bad credit. To do this, rather than assessing your application solely on your credit score, they'll dig into your current financial situation too. As a result, if you have a few past mistakes but are in a secure spot now, then they may consider approving your application.
However, remember that approval is not certain and that lenders retain the right to deny applications at their discretion. So, while bad credit loans may be available in some situations, your outcome may depend on the lender you are dealing with.
Monzi's eligibility criteria
So, you're enjoying the relaxed and casual lifestyle of the Gold Coast. Everything is going perfectly until one day when your car breaks down. All of a sudden, you need an instant cash loan and decide to turn to Monzi.
While this is an all-too-familiar scenario, before you launch into an application, you must confirm that you are eligible first. To do this, see below for Monzi's eligibility criteria:
Australian citizen or permanent resident.
18 years of age or older.
Have an active mobile number and email address.
Have an online transaction account, where your income has been deposited for the last three months.
Keep in mind that if you do not meet these criteria, then Monzi may be unable to match you with an available lender from our network.
How do I apply for cash loans Gold Coast?
When you're ready to begin, you'll find that Monzi's application process is as easy as can be. All you need to do is follow these four quick steps and you'll be on your way:
Select your loan amount and repayment term.
Complete Monzi's online application.
Settle in as we attempt to pair you with an available lender from our network. Apply during business hours and you may receive an outcome in just 60 minutes.
We'll contact you with an outcome. If we match you with a lender, they'll take over and assess your application.
Note that we cannot guarantee if your application will be successful. All applications will be assessed to ensure you are only offered a loan that's affordable for your circumstances.
What information should I have on-hand?
At Monzi, we ask for a few key details that our lenders will use to determine your suitability for credit. Given this, before beginning your application, ensure you can provide the following:
Personal information (e.g. name, date of birth, etc.).
Income details.
An estimate of your current expenses (e.g. rent).
Your online bank details.
The amount you wish to borrow as well as your preferred repayment term (if applicable).
MyGov details
Any other relevant information (e.g. an asset if you are applying for a secured loan).
Note that this is not necessarily a comprehensive list. You may need to provide additional information as part of your application.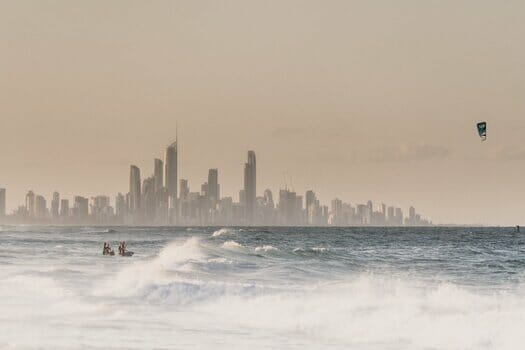 Can I get fast loans without a job?
Unemployed loans are often hard to come by. After all, if you've got no job, you likely do not receive a regular income. Obviously, this will make it difficult for you to afford your loan repayments, meaning lenders could deny your application. That said, loans for unemployed individuals may be available in some situations.
In short, Monzi knows a few lenders who may accept Centrelink benefit payments as income. As a result, if you can demonstrate that the repayments would fit your budget, then you may still be considered for approval. However, lenders do vary in their policy.
Ultimately, approval is not certain and may be difficult to attain if you are unemployed. Moreover, loans can be expensive, given the interest and fees, meaning they may not be an appropriate choice if you earn a low-income. Instead, it may be more suitable for you to investigate other options or additional government support.
Can I get Gold Coast cash loans for debt consolidation?
Yes.
Gold Coasters like you apply with Monzi for a host of different reasons. One such reason may be that they're looking to consolidate debt.
In short, this involves taking out a loan to repay your other outstanding debts. As a result, rather than trying to keep track of many debts, interest rates and repayments, you're left with one, fixed-term loan.
If this sounds like an option for you, then you can apply for debt consolidation loans from $2,100 to $15,000 with Monzi. However, before doing so, ensure that you are aware of the costs involved. While debt consolidation may simplify your repayments, if it will increase your regular costs, then it may not be a viable option.
What should I do on the Gold Coast?
The Gold Coast is Australia's playground for a reason. With so much to do, it can often be difficult to know where to begin. One thing we can guarantee, though, is that you will never be bored.
As a guide, a few of Monzi's favourite things to do on the Gold Coast include:
Visit the theme parks
The Gold Coast isn't just home to one theme park, there are several that you can visit depending on what you prefer. In the middle of summer, Wet'n'Wild is usually the place to be. If you love animals, and more specifically, marine life, then Sea World might be the right choice. However, if you're an adrenaline junkie, you'll probably love the rollercoasters of Movie World.
Whatever your preference, the Gold Coast has you covered. So, whether you're passing by or living on the GC permanently, a theme park visit is a sure-fire way to have a cracking day.
Go whale watching
Australia's east coast is a highway for migrating humpback whales every year from May to November. The best way to see them up close? Get on a whale watching tour. Spend the day at sea and if you're lucky, you'll get to see more than a few whales breaching and splashing as they make their way along the coastline. It's a great day out for the whole family.
Discover the Hinterland
While the Gold Coast is known for its beaches, the Hinterland finishes a close second in terms of natural beauty. So, if you're sick of the beach's crashing waves, why not head out on a bushwalk and discover many of the wonderful waterfalls and swimming holes nestled deep in the bush. Do your research to find a track or location that you can manage and make sure you pack a picnic lunch.
Learn to surf
Surfing is almost universally accepted as a cool thing to do. So, if you have access to some of Australia's best beaches, why not dip your toe in the water and give surfing a try? A quick Google search for surf schools should yield plenty of results. Before you know it, you could be out there catching a wave.
Can Monzi help with cash loans if I'm not on the Gold Coast?
Yes, we can.
While we've covered all you need to know about cash loans on the Gold Coast, it's important to note that Monzi operates Australia-wide. So, whether you're hunting cash loans up north in Townsville or loans way down south in Hobart, Monzi's here to help.
In short, this is possible because we operate exclusively online. As a result, rather than needing to visit a branch to lodge an application, you can simply log onto your phone. In other words, Monzi's right there at the touch of a button.
Apply today, Australia-wide. Monzi's a lender-finder service for all Aussies. We're ready and waiting to hear from you now. Scroll up and use Monzi's loan slider to begin now.
What's an easy way to access cash loans on the Gold Coast?
These days, there is an abundance of online lenders. While some specialise in small loans, others specialise in large loans such as online home loans. However, with the range of choice on offer, it's difficult to know where to begin.
That's where a lender-finder like Monzi can make it easy. Apply with us and we'll do our best to match you with an available lender ASAP. In other words, you can avoid the hassle and stress associated with trying to find a lender because Monzi does it for you.
Best of all, we're 100% online. As a result, there's no paperwork required. So, if you need cash now, you can apply from anywhere you choose. You could be in bed or lying in the sun on beautiful Burleigh Beach. It doesn't matter to Monzi. We're always ready to receive your application. As long as you can connect to the internet, you can connect with Monzi.
What if I need to borrow more than $15,000?
Unfortunately, at Monzi, we only work with lenders offering secured cash loans up to $15,000. As a result, if you are looking for a large personal loan that exceeds this amount, then you must look elsewhere.
As a guide, your best bet may be to apply for a traditional bank loan, given that these financial institutions are often able to offer the loans you need. However, there may be many online lenders who can help too. So, do your research and compare your loan options to determine which is the most appropriate choice for you.
For more information on personal loans and how you can compare the products on offer, make sure you check out Moneysmart's easy, online guide now. It may address any further questions that you have.
Get your cash loan questions answered today
At Monzi, we're an organisation dedicated to helping our users in any way possible. So, if you're unsure about anything we've covered or have questions that you want answered, contact us.
Send through your queries to [email protected] and we'll do our best to respond ASAP. However, note that for the quickest response, you must contact us during business hours. Moreover, keep in mind that we can only answer questions about our service. For questions regarding specific credit products or loans you've taken out, you may need to contact a lender directly.
Cash loans Gold Coast: apply today with Monzi
When you're looking for quick cash loans on the Gold Coast, Monzi's lender-finder is there to help. Apply from $2,100 to $15,000 now. We'll do what we can to match you with a lender pronto. Save yourself the time and hassle. Submit an easy online application with Monzi now.