Cash Loans Bundaberg on the Fraser Coast. Borrow from $2,100 to $15,000 today. Monzi's might make it easy for you. No paperwork. Apply today.
Monzi is here to help the finances of everyone along the Burnett River and beyond. Life is unpredictable, and when you're tight for cash, the pressure can start building. Monzi's lender-finder service is here to help with that. If you need quick cash loans Bundaberg, all you need is an internet connection to apply with us today.
Please note, specific ideas and products presented in this article may not be on offer by Monzi nor the lenders we work with. This article presents only general information. Consider seeking professional financial, taxation, legal or other advice to check how the information and ideas presented on this website relate to your unique circumstances.
What are cash loans in Bundaberg?
Cash loans are designed to help put cash in your pocket, that you can use to cover a myriad of potential expenses. If money is tight and you've got bills to pay, consider opting to go through Monzi's network of credit providers.
If you require an amount between $2,100 and $15,000, we may be able to help. All we'll need is for you to fill out an application. From there, we will do our best to find a lender to facilitate your cash loan. If all is smooth sailing, you'll have the money to cover whatever is weighing on you.
Where can you get cash loan?
You might be able to get cash loan from a few locations; however, we want to tell you about how Monzi can help. Because all businesses terms vary, and we think ours are fair and practical. Learn more about buy now pay later no credit check australia here.
To start, we are 100% online and paperwork free. Which is pretty incredible considering it means you can start and finish the loan process within the comfort of your home. We're a free lender-finder service, meaning you won't need to pay anything to match to a lender. However, you must repay any money you borrow with fees and interest. In addition to this, our network is extensive and trustworthy; we don't work with anyone who has bad intentions.
When it comes to how much you can borrow, our sums split into three categories:
Small loans – a 12-month repayment period for amounts of $2,100 to $2,000
Medium loans – 13 to 24-month repayment period for amounts of $2,100 to $4,600
Large loans – 13 to 24-month repayment period for amounts of $5,000 to $15,000
Keep in mind that these terms are just estimates and that the actual amounts and repayment periods may vary between lenders.
Are you eligible for Monzi?
If you liked the sound of that, you probably want to know whether you're eligible for Monzi's lender-finder service. Well, we only have four criteria to meet before you can file your application:
You'll need to be 18 years of age or older,
An Australian citizen or permanent resident,
To have a personal contact number and email address, and
To have online banking set up, along with the last three months of bank statements.
We will need more details from you, of course. However, if you qualify against these criteria, you can begin apply. However, note that simply checking these boxes does not guarantee that we will be able to match you with a lender.
What documentation do cash loan require?
Paperwork free, unfortunately, doesn't mean you won't need any documentation. You will. Instead, it means you won't be tripping over hard copy paperwork that needs to be scanned and printed and scanned again.
It may be smart to compile this paperwork before beginning your application. This is so you will know beforehand that you have all the documents ready to go, and that you won't end up accidentally delaying your outcome. Having said this, here's what you'll need:
Your online banking details,
Employment details
MyGov account details, and
Estimates of your current expenses
In addition, have a good understanding of how much you'd like to borrow, your reasons for applying, and any other details you believe applicable. That way, you can take off running at the gun with your cash loan application thanks to good organisation.
Can Monzi do a no document loan?
Wouldn't it be nice? A loan process where you're not required to provide any information. However, you won't be able to find such a thing. No document loans in Australia are now officially illegal. Meaning if you find a company offering such a service, you should probably stay away.
Now, lenders have to review your financial situation to ensure you can afford the loan you are seeking. However, Monzi provides a good alternative. We cut out a lot of paperwork and back-and-forth that a traditional bank loan offers. So if you're trying to avoid paperwork headache, we're the streamlined lender-finder for you. Apply online today. We'll just ask for a few key details to get your application off and running.
Payday loans vs cash loan
Sure, you're looking for an even faster option to get you through the week. You could be searching for a payday loan. If this is the case, it's important to note that Monzi aims to pair our applicants with lenders offering personal loans.
As a result, if you're desperate for a payday loan, you may need to look elsewhere. Payday loans are typically processed fast but may come with brief repayment terms. If you were to take out a personal loan as an alternative, it may be a more manageable option, given that repayment terms may range up to 24 months.
Not to mention, if you need slightly more than a payday loan can offer (e.g. more than $2,000), through Monzi, you can apply for amounts up to $15,000. So, if you've got a major and pressing expense, then this may be an option for you. Just keep in mind that you must secure loans over $2,000 with an asset.
When can you apply with Monzi?
As Monzi is 100% online, you can apply 24/7. Meaning if you wake up at three in the morning and have an urge to apply for a loan, you can. However, if you want a faster approval process, you may wish to apply during business hours.
Applying during business hours means that we can potentially pair you with a lender in just 60 minutes. However, if you are matched with a lender towards the end of the day but your application is approved, you may not receive any cash until the next business day. This is as transactions may not be processed if the banks are closed.
Also, please note that our lenders typically won't be able to process your loan on weekends and public holidays. As Monzi is not a lender, there is little that we can do.
How soon can you have the cash in your account?
Depending on when you apply, you may be able to have the cash in your bank account within 24 hours. We do our best to try and match you to a lender within 60 minutes. However, how fast your outcome is, depends on a few factors.
If your documentation is ready before starting the process, this will remove some of the potential delays. When you apply will also influence how soon you can receive your outcome. If you apply Friday night, you may not see any cash until Monday; this is subject to the lender you match with. Banks may also not transfer during closed hours. This, again, may also be subject to the bank you're with.
Even if you apply and receive approval, you should consider allowing time for interbank transfer times. However, these are all factors out of Monzi's control.
What can you use cash loan for?
Cash loan are versatile. As a guide, some of the typical uses for these personal loans include:
Car-related expenses – whether its car repairs, buying tyres on finance or registration fees, car-related costs stack up fast. In Australia, a large portion of the population needs a car to work. So if you need a quick fix, you can use your cash loan for this reason.
Home-related expenses – you may own the property, or maybe you're just renting. Either way, homes need upkeep. If you're moving, you may need to renovate or pay a removalist. Whatever your situation, let Monzi help.
Travel-related expenses – do you need to travel south for Christmas? Have you decided to extend a holiday? If you need to cover flights or accommodation, a personal loan is one potentially option at your disposal.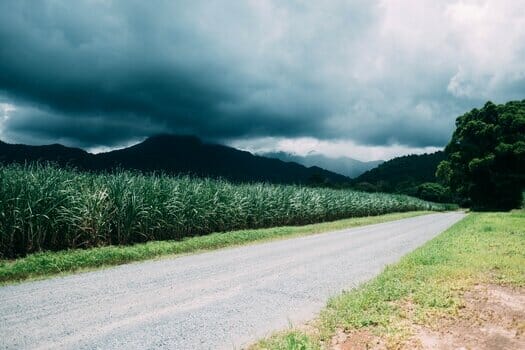 What if you have bad credit?
Bad credit is more common than you think. If you're worried you won't get approved for cash loan because of your credit history, don't be dismayed. We aren't a bank, and we don't offer traditional bank loans. This means that our lenders may not hang their decision entirely on your credit report.
Your spending and saving habits, along with your expenses, may be factored into your outcome too. Ultimately, your lender is looking to see whether you can repay the money you owe without issue. If you have made some mistakes in the past, your lender can potentially overlook this, if you can show that you have become a responsible saver and have your current financial situation under control.
Can you bypass a credit check?
In some instances, you may be able to bypass a credit check. However, Monzi wants to let you know that we can't guarantee if this will always be possible. It may depend on the lender you are dealing with.
Each lender has their process when it comes to deciding on your application. With this, often a credit check will be one, unavoidable step. This is simply so that lenders can get an idea of your creditworthiness or the likelihood that you will repay your loan.
Remember that even if they do end up conducting a credit check, this does not mean you will always automatically be rejected. Our lender network is typically willing to consider multiple factors, including your current financial situation. So, while your credit history is a reflection of your past, it's just one factor. If you demonstrate that you've got your budget under control, then you may still be offered cash loans for bad credit in some circumstances.
Again, though, Monzi cannot guarantee if you will be offered a no credit check loan.
Instant approval cash loan
It would be nice to be able to achieve instant approval for cash loans Bundaberg. However, this is something Monzi cannot guarantee. Due to the government's requirement, lenders must do the appropriate checks to ensure you can repay the loan. Credit checks and other assessment may take a small amount of time to complete. Therefore, it's doubtful that your approval will be instant.
If apply for a small unsecured loan, then you may receive an outcome faster than if you apply for a large secured loan, given the additional requirements. However, keep in mind that there's nothing wrong with being patient. Loan assessments are important to ensure that you are not offered a loan that's unsuitable. So, make sure you always account for some processing time.
At Monzi, we try to operate with the same urgency you may have for your cash loan. This is why we try our best to match you to a lender in as little as 60 minutes where possible. However, note that this may only be possible if you apply during business hours.
Do your cash loan need to be secured?
Security, or collateral, is a staple of specific loans. You may not be exempt from having to secure a loan; this depends on how much money you're borrowing. Prepare for this possibility if you are looking to borrow a sum larger than $2,000.
Security is a form of protection for your lender. You secure a loan with one of your assets and, should you fail to repay it, your lender may repossess this item. The asset you secure with needs to be of similar value to the amount you are borrowing.
In the case of Monzi's lenders, there is a shortlist of what you can use as collateral. These items may include caravans, boats, cars and motorcycles. This depends on your lender. Also, note that you must register your assets under your name for them to be valid.
Cash loan on Centrelink
Lenders may place a strong influence on the state of your income and expenses in the assessment process. This means that you may potentially be able to obtain a loan while receiving Centrelink payments.
Whether you work, your payment size, and how the repayments would suit your current budget may all influence the likelihood that your application is approved. Moreover, lenders may vary in their attitudes to benefit payments. In other words, while some may consider them income, others may not. As a result, your outcome may depend on the lender you are dealing with.
The same goes for people receiving the pension. You may still be able to take out a loan. However, it will depend on whether your repayments would fit comfortably with your current bugdet. Each lender has their criterion about what type of payments they'll allow and what percentage of your total income they make up.
If you are receiving one of these payments, it may be best first to investigate additional government support that may be available. While a fast cash loan may seem like a quick fix. After accounting for the fact that lenders apply both fees and interest, it can be an expensive option too. So, consider what's best for your situation before applying.
Facing hardship?
We understand that illness, injury and other bumps in the road can happen. These events may put you out of work for a little while, potentially leaving you struggling to make your loan repayments. Whilst we hope this doesn't happen to you, the lenders we associated typically have hardship departments there to assist if required.
After a hardship arises, contact your lender as soon as possible to lodge a financial hardship application. Once you do this, your lender will review your application and, provided they accept it; they may redo your payment schedule to ease the burden. Please note that they may require you to provide appropriate evidence of your predicament, along with new estimates of what you can now afford.
Financial hardship is hard enough on its own without having to cope with illness, injury or death. We know this and work with our lenders to ensure that we can lift some of your stress, should this occur.
Monzi is here to help!
When you need cash loan, we've got you covered. Our process is as easy as 1, 2, 3.
Lodge your application: Either click the 'apply now' button on your screen or scroll to the top of this page and select your loan amount and terms. From there, you'll just have to enter some of your personal and financial details to complete Monzi's online application.
Wait while we find you a lender: The next step is to have a little patience while we do the heavy lifting. Here, we'll do our best to try and match you to a lender within 60 minutes.
Get an otucome: If we can successfully match you to a lender, they will contact you shortly after the match occurs. From there, they will conduct an assessment. If you are approved and agree to the terms of the loan, then your lender will transfer the cash to you.
What other cash loans can I get in Queensland?
As a Queensland-based company ourselves, Monzi loves helping people from all over this great state. So, if you need cash loans in Queensland, we may be there when you need a little assistance. As a guide, some common examples of cash loans offered to Queenslanders include:
Note, however, that Monzi operates Australia-wide. So, it doesn't matter where you are. As long as you meet our eligibility criteria, you're welcome to apply.
Keep in touch!
Whether you need cash loan now or later, that's fine with us. Why don't you consider being friends with us on Facebook, Instagram, Twitter and Pinterest in the meantime?
We're always happy to answer any questions you may have. If you've checked out our FAQs and couldn't find an answer, feel free to email our friendly team at [email protected].
We're here to help, Bundaberg. Ready and waiting for when you need cash loans.
Finally, if you're unsure about anything or want to learn more about personal loans, then be sure to visit Moneysmart's easy guide today.