Cash Loans Mackay online with fast outcomes. Borrow from $2,100 to $15,000 today. No paperwork, no hassle. Apply online now with Monzi!
Need boat repairs? What about just some help covering the bills? We aren't here to judge. If you live in Mackay and you've been considering cash loans, this may be the article for you. So, if you're interested in hearing the details, read on, and we'll tell everything you need to know about cash loan.
Please note, specific ideas and products presented in this article may not be on offer by Monzi nor the lenders we work with. This article presents only general information. Consider seeking professional financial, taxation, legal or other advice to check how the information and ideas presented on this website relate to your unique circumstances.
What are cash loan in Mackay?
Cash loans are sought after by a large portion of the population. However, if you're living in Mackay, you are probably looking for a service near you. Well, as Monzi is entirely online, you can place your cash loan application from Harbour Beach if you have mobile data.
What we're trying to say is, you can apply no matter where you are. You won't have to worry about gathering up all the appropriate documentation either, as Monzi is also paperwork free. So, if you're looking for a personal loan of $2,100 to $15,000, consider looking for cash loan, through us. We'll do our best to try and match you with an available lender who may offer the quick cash you need.
What can you use your cash loan for?
Your lender may ask to know what you will use the money for, however, unless it's illegal or inappropriate, you can use it for a range of personal expenses. Whether that be for bills, leisure, renovation or something else, it's up to you.
One other possible use is debt consolidation. This is where you take out one loan to pay back all your existing loans. Doing this allows you only to have to focus on one loan, rather than a various handful of them. If you are considering a loan for this purpose, it may be smart to first speak with a financial advisor.
One hour cash loan
While some companies may be willing to have you approved for a loan within an hour, these are often for payday loans. However, payday loans usually have a shorter repayment period and may be unmanageable for you budget.
Here at Monzi, we know many lenders who may offer cash loan Mackay. Whilst it is unlikely you'll receive approval within an hour, if you apply during business hours, we may be able to match you to a lender in as little as 60 minutes.
Once this happens, if you are happy with the proposed contract your lender offers, you may be able to have your cash within 24 hours. This does, of course, depend on the length of time it takes your money to move between banks, which we cannot control.
Instant approval cash loan Mackay
Monzi cannot guarantee instant approval loans. Most lenders will need to conduct a credit check; this takes some time. Unless you are seeking a no credit check loan, which may mean the lender will bypass a credit check altogether. However, this is not so likely.
On the plus side, being patient is never a bad thing. After all, you want a lender to take the time to assess your application to ensure the loan you are offered is affordable. So whilst a quick, within-the-hour loan sounds good, a personal loan may be more manageable.
Most lenders also see a credit check as a non-negotiable part of the loan process. However, this does not mean this is the most significant part. Instead, our lenders may consider all of your circumstances. In particular, your income, expenses and ability to save. If you wanted a loan without a credit check, note that Monzi cannot guarantee if this will be possible.
Cash loan security
You may need to nominate some security for your cash loan Mackay if you apply for more than $2,000. You will have to run this by your lender as they will have an approved securities list (ASL) of assets they will allow you to use as security.
The size of your loan will increase or decrease what you can use as collateral. However, you may not be required to use your house, as the personal loans our lenders offer are no larger than $15,000.
Do you need documentation for your cash loan?
You sure do, however, Monzi does everything online. As a result, there's no need for you to complete stacks of paperwork. That said, make sure you can provide the following before you begin your application:
Your online banking details,
MyGov details,
And your estimates of your current expenses.
Along with this, it also helps to have a good grasp of your details, your reason for applying, ideal amount, and any other information you believe applicable. If you cannot produce this information, your process may be delayed or rejected. Having everything ready first is the best way to go.
Can you get a personal loan without documentation?
Sorry to be the bearer of bad news but no, you can't.
When we advertise no paperwork required, we mean that you won't need piles of hardcopy documents. You will still need to provide the above documentation so that the lenders can complete their assessment.
Australia's responsible lending legislation prohibits no document loans. This is so that lenders must take the responsibility to verify that you're able to afford the loan you are applying for.
Whilst this might not be the answer you were after, look at it this way, you still won't have to spend hours scanning in documents. We've progressed past the structure of a traditional bank loan, in favour of more convenient, online loans.
What information do Monzi lenders require?
When it comes to loan assessment, lenders will focus on three key aspects. This is so they can understand how likely you are to be able to make your repayments.
Firstly, they'll generally want to get an understanding of your credit history. Lenders do this by looking at your past activities and making a judgement based on this.
Secondly, they will want to know how you budget. This is why you provide your bank details so that we can access a read-only copy of your bank statements. Here, your lender will be looking to see how comfortably repayments would fit in with your other expenses.
Thirdly, they will compare you to the loan. More accurately, your budget to the loan. This is so your lender can determine whether it will be affordable for you.
Keep in mind this is just general; each lender has a unique assessment process.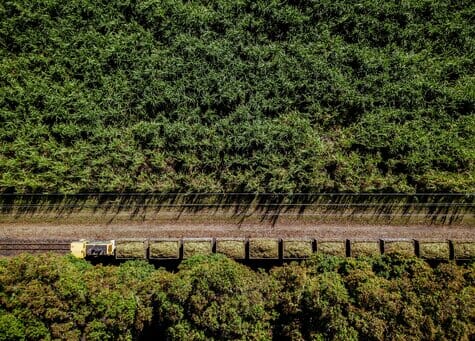 Emergency cash loan
If you have encountered an emergency and need a loan, you can potentially use a personal loan. While you won't receive a truly instant outcome, lenders may work fast to allow you to excess the emergency cash you need.
You could use this emergency loan to cover medical expenses, unexpected plumbing costs or emergency flights. Additionally, you could also use a loan like this to cover home repairs after wild weather or to safeguard the health of your furry friends.
However, it is a smart idea to first ensure that you will be able to make your loan repayments. If you take out a loan and know you will struggle to repay it, you may be digging yourself a bigger hole. Don't create a more significant financial emergency than you started with.
Alternatives to cash loan in Mackay
Before you take out any sort of loan, you should always consider the other options available to you. Are there any other ways that you can make money without the possibility of putting yourself into debt at the same time? So, we've compiled some possible alternatives for making money without the need for a loan. After all, we understand that a loan isn't always the right move for everyone.
Sell the things you don't need: this can be a win-win situation, as you get cash for your stuff, and you get to free up some space in your home. Don't go overboard, however, only sell the stuff you never use. And if it belongs to someone, even if it's a child of yours, always ask them first.
Complete paid surveys online: first ensure the service you engage with is legitimate. Whilst you won't earn heaps from this method, it is potentially a good way to get some quick cash.
Investigate whether you are eligible for government benefits: if you are doing it tough, there may be government support available to you. If you are already receiving benefit payments, consider looking into the No Interest Loan Scheme if you have an emergency cash expense.
Is it easy to obtain cash loans?
If you have good credit and a reasonable income, getting approval shouldn't be difficult. However, even if you don't, the Monzi process is designed to be as easy as possible.
Our lenders will do their best to assess whether a loan would be affordable for you. It may not be initially what you were asking for, however, if you don't qualify for your ideal loan, they may be able to offer an amount better suited to your financial situation.
We will do the heavy lifting for you, though, so considering you only have to fill out your application, Monzi's process may be as easy as can be.
Bad credit cash loan
If you have bad credit and are still looking for cash loans Mackay, we may be able to help. Some of our lenders are willing to work with you, even if your credit is undesirable. They do this by looking at the full scope of your financial situation, not just your credit score.
Whilst a credit check may still be involved, this is simply as it may be apart of your lender's protocol. Your current budget may be a factor too. In other words, your lender may consider approving your application if you've got your budget under control, even with a spotty credit history. However, approval is not certain
No credit check cash loan
Following on from bad credit cash loans, is no credit check cash loans. In short, these loans involve lenders bypassing an assessment of your credit to instead focus on your financial situation. With this, it's worth noting that these loans are offered on an extremely limited basis and Monzi cannot guarantee if you with be offered a loan without a credit check.
Also, it may be worth noting that as some of our lenders are willing to work with bad credit. Due to this, even if they conduct a credit check, you may still be able to receive approval.