Cash loans Toowoomba for Aussies in the Darling Downs. Cash loans from $2,100 to $15,000. Apply now and get an outcome within 60 mins*. Apply!
Cash loans Toowoomba: cash in the Darling Downs
When you're in a spot of financial bother, it can feel like the world is closing in on you. Whether you've got an urgent bill to pay or you need to get your car repaired and back on the road, frustrating expenses tend to appear at the worst possible time. That's where cash loans Toowoomba may come in handy.
These loans are designed to assist Toowoomba residents when things don't go to plan. You can apply from $2,100 to $15,000 and potentially receive an outcome fast. If approved, you'll receive the cash you need now while your costs are divided into a series of even repayments over a fixed period.
Does that sound like an option for you? Apply with Monzi today. We may be able to match you with an Aussie lender in just 60 minutes. It's as easy as can be.
Monzi: here to help Toowoomba locals
So, you're trying to find a lender. However, your quick google search has returned thousands of results and you don't know where to start. In situations like these, you can turn to Monzi.
At Monzi, we're an Aussie-lender finder service. In other words, when you apply with us, we scan through a network of lenders to try and find one that's willing and available to assess your application. As a result, you may cut out the hassle associated with finding a lender online and potentially be matched with one in just 60 minutes. Learn more about loan against my car that is paid off now.
Does that sound like a service you're interested in? Apply for cash loans with Monzi now.
Payday loans Toowoomba bad credit
When you need a quick cash fix, payday loans may seem like a reasonable option. Not only do these lenders offer loans fast, but they may also be accepting of bad credit and other similar circumstances. Unfortunately, though, payday loans may come with brief repayment terms and high costs, making them tricky to manage. As a result, you may be looking for payday loan alternatives.
At Monzi, we work with lenders who can offer personal loans from $2,100 to $15,000 with repayment terms ranging from 12 to 24 months. As a result, not only can you potentially borrow more with a personal loan than with a payday loan, you may also be able to divide the costs over a period that works for your budget. Moreover, we know many lenders who work fast to provide you with an outcome ASAP.
So, if you're in Toowoomba and are facing a financial headache, consider applying for a personal loan with Monzi. We could match you with a fast Aussie lender today.
Cash loans Toowoomba on Centrelink
If benefit payments account for a significant portion of your income, then you may feel your options are limited. However, that's not necessarily accurate. At Monzi, we may be able to connect you with lenders who can potentially offer loans to people on Centrelink.
In short, these lenders may deem benefit payments to be a form of income. Therefore, if these payments combined with your regular income would be sufficient to comfortably cover the costs of your loan repayments, then you may be considered for approval. You can apply for these loans from just $2,100 today.
However, remember that lenders may vary in their attitudes towards benefit payment recipients. As a result, your outcome may depend on the lender you are dealing with.
Finally, if you are a Toowoomba local on Centrelink, then keep in mind that they may not be the best option for you. Loans come with interest charges and fees, meaning they may be expensive and unmanageable for low-income earners. As a result, it may be wise to consider alternatives.
What can I use personal loans in Toowoomba for?
Need a loan but afraid you don't have a legitimate reason to apply? The goods news is that you may use a cash loan to cover a vast array of common and uncommon personal expenses. All you need to do is provide your exact reason when you apply.
In any case, to give you an idea, common reasons the residents of Toowoomba and Australia alike apply for personal loans online include:
Car-related expenses (e.g. repairs, servicing, registration)
Paying bills
New furniture, white goods or technology
Debt consolidation
Travel costs
Emergency household expenses (e.g. plumbing costs)
Note that there may be many other reasons to apply with Monzi that aren't listed above.
Best short term loans Toowoomba
Keen to avoid a long-term commitment? With Monzi, you can apply for short term loans from as little as $2,100 up to $2,000 that may be repaid over just 12 months. As a result, they may provide a useful option to help you manage a minor cash flow issue today. Moreover, as they're unsecured personal loans, there's no need for you to put up an asset as security.
That said, remember that Monzi cannot necessarily say what the best short term loans may be. Instead, we simply aim to match you with an available lender who can potentially offer the credit you need. It will be up to you to determine if the loan you are offered is the best option for your circumstances.
In addition to this, if you need to borrow a little more, that's no problem. You can apply for secured loans from $2,100 to $15,000 as well. With this, lenders may offer repayment terms ranging from 13 to 24 months. As a result, while they may allow you to access the additional cash you need, they are a longer commitment.
Instant cash Toowoomba: is it possible?
The deadline is fast approaching. You need a cash loan and you need it now. As a result, you decide to apply for an instant cash loan.
While instant cash loans may sound good in theory, it's important to understand that they aren't truly instant. In other words, you won't have an outcome in your inbox seconds after you apply. That's because lenders must assess all applications to ensure they do not offer loans that are unsuitable for a borrower's needs or objectives.
Given this, it's always wise to account for some processing time. That said, lenders will do their best to assess your claim and provide an outcome as soon as they can. In some cases, if everything goes to plan, you may even receive a same day loan. However, that doesn't mean it will be instant.
Apply for fast loans from $2,100 to $15,000 with Monzi now.
Where can I get fast cash in Toowoomba with bad credit?
At Monzi, we work with plenty of understanding lenders. With this, if you've got bad credit, then you're welcome to apply. While we cannot guarantee if you will be approved, the lender you are matched with may dig a little deeper into your financial situation to determine if you should be offered a loan for bad credit.
To do this, rather than focusing solely on your credit report and past mistakes, they'll take your present situation into account too. This may include assessing your current budget (e.g. income vs expenses) to determine what might be affordable for you.
Ultimately, if you've got a few blemishes on your credit report but have your budget well under control, then some lenders may potentially offer you a bad credit loan. However, approval is not guaranteed and is at the discretion of the lender you are dealing with.
Can I get a loan without a credit check?
Unfortunately, Monzi cannot say whether you will be offered no credit check loans. While we do not conduct credit checks as a lender-finder, if you are matched with a credit provider, then they may look at your credit as part of your loan assessment. In most cases, this will be unavoidable.
In any case, even if you do have bad credit and feel that a loan without a credit check is your only option, remember that some online lenders may do things differently. As we touched on previously, your credit is just one factor that lenders consider. In other words, a credit check isn't necessarily the be-all and end-all of your application as lenders may take your current financial situation into account too.
Am I eligible to apply for cash loans Toowoomba with Monzi?
Whether you're in Rangeville and need cash for new furniture or you're in South Toowoomba and need a quick loan to pay a bill, Monzi's here to help. We know plenty of lenders who may offer the cash loans Toowoomba you need. However, before applying, ensure you are eligible by confirming that you check the following boxes:
At least 18 years old.
Australian citizen or permanent resident.
Can provide a current mobile number and email address so we can contact you.
Have an online bank account set up, where your income is deposited, with at least three months of history.
How do I apply for fast cash loans Toowoomba?
If you need cash in Toowoomba, don't hesitate to reach out to Monzi. We're always ready to hear from you. To apply, follow these easy steps:
Use the loan slider to select a loan amount and repayment term (where applicable).
Complete your application by providing the necessary personal and financial details.
Sit back and relax. Monzi takes it from here. We'll do our best to match you with a lender from our extensive network.
We'll contact you with an outcome. If we match you with a lender, they will reach out to begin the next steps.
Easy, right? Just keep in mind that we cannot guarantee if your application will be approved. We are a lender-finder, meaning we do not conduct loan assessments. In other words, your outcome rests in the hands of the lender you are dealing with.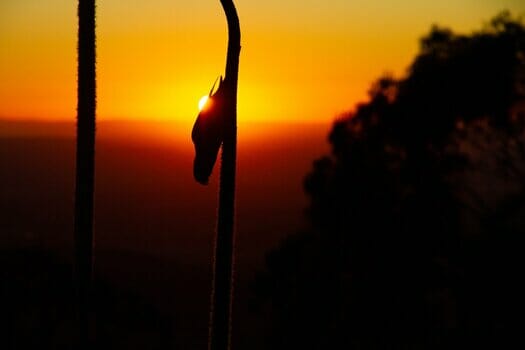 What information do I need to provide?
As we've already touched on, lenders are obligated to assess all loan applications. As a result, as part of your application, you must provide a handful of key details that lenders will use to determine whether you should be offered a loan. So, before you begin, ensure you can supply the following information:
Personal information (E.g. name, address, contact information).
Online banking details
MyGov information
Employment and income details
Estimates of your current expenses
Your reason for applying
Any other information that may be relevant.
If you fail to provide any of the necessary information, then your application may be delayed or may not progress.
Can I get cash on the weekend?
You may.
However, if you apply for weekend cash loans, be aware that your outcome may be delayed. This is because, while Monzi's website is live 24/7, the lenders we work with may not be able to process applications outside of normal business hours. Moreover, even if you do receive approval, some banks may not process transfers during these times either.
In any case, if you do need a cash loan on the weekend, then you can apply with Monzi. We'll do our best to match you with an available lender from our network. Unfortunately, though, we cannot guarantee if you will receive your cash over the weekend. You may need to wait until the following business day for the process to be completed.
Are there any bond loans Toowoomba?
Yes, if you're moving across town from Kearneys Spring to Rockville, you may face the daunting prospect of needing to cover your rental bond. Given that it's usually four weeks rent, it can be a significant expense. That's where rental bonds loans QLD may come in handy.
With Monzi, you can apply for amounts from $2,100 to $15,000 to put towards your bond payment and we'll do our best to match you with a lender who can help. That said, remember that lenders will charge fees and interest on these loans, meaning they can be an expensive option. As a result, do your research to determine if there may be other ways to cover your bond.
What about loans for debt consolidation Toowoomba?
Yes.
If you're a Toowoomba local and are struggling to stay on top of your debt, then consolidation loans may be an option for you.
In short, debt consolidation involves borrowing money to pay off your current outstanding debts. This may include personal loans, credit card debt and other forms of credit. As a result, rather than trying to juggle a number of repayments, you're left with just one fixed-term loan. In other words, debt consolidation may simplify things for you.
However, note that debt consolidation loans may not always be an appropriate option. As a result, you must consider any costs as well as the pros and cons before applying. If you are unsure about how to manage your debt, don't be afraid to seek out professional advice. You can call the National Debt Helpline on 1800 007 007 and you may be put in touch with a financial counsellor free of charge.
What about if I'm not in Toowoomba?
If you're elsewhere in the Darling Downs needing fast cash, Monzi's here to help. Similarly, if you're somewhere else in Queensland or Australia, we can also help. That's because Monzi operates Australia-wide. In other words, we help people from all over this great country potentially find lenders offering cash loans today from $2,100 to $15,000.
As we are 100% online, you can apply from anywhere, at any time. As long as you have a compatible device (e.g. phone, tablet, desktop) and an internet connection, Monzi's right there at your fingertips. Apply today.
As a guide, other examples of cash loans Queensland include:
How do I compare cash loans Toowoomba?
Stuck trying to decide which loan is right for you? In these situations, knowing how to compare personal loans is crucial. However, if you're new to the game, you may be wondering what to consider. To assist you, check out Monzi's quick comparison guide below:
The costs: lenders apply fees and interest. While a small interest saving may not seem like much, it can add up over time.
The terms: how long do you have to repay the money you borrow?
Secured or unsecured: depending on the amount you need to borrow, you may have to provide security on the loan (e.g. your car). If you apply for a secured loan, then ensure you own an eligible asset.
The lender: not all lenders are the same. Ensure you check out user reviews online to get an idea of how each credit provider has treated their borrowers in the past. In addition, check their website to confirm that they hold a current Australian Credit Licence.
For further details, Moneysmart has provided a useful and informative guide to personal loans. Make sure you check it out today.
Why was my application denied?
If your application was unsuccessful, then it likely means that you failed to meet one or more of your lender's necessary qualifying criteria. As a guide, this could relate to your current financial situation (e.g. income or expenses), credit history or a range of other factors. For a clear answer, get in touch with the lender and they may outline exactly where your application fell down.
With this, keep in mind that Monzi does not conduct loan assessments. As a result, we will be unable to answer any questions that you may have regarding the outcome of your application. Once we match you with a lender, we are no longer involved in the process.
Finally, note that an unsuccessful application today doesn't mean that you can't apply with Monzi in the future. If you can improve your financial situation, then you are welcome to use our lender-finder service again. However, approval is not guaranteed.
Contact Monzi
At Monzi, our process is quick and easy. We've outlined it so that you know what will occur at each step along the way. However, if there is anything that you're unsure about, then don't be afraid to reach out.
We're always open to questions and will do our best to provide a concise and informative answer that addresses your queries or concerns. Just email us at [email protected] and we'll get back to you with a response when we can. However, keep in mind that we can only answer questions about Monzi and the service we provide.
Apply now
Do you need quick cash loans in Toowoomba to cover the cost of car repairs, a new phone or even to consolidate debt? Monzi's here to help. Apply from $2,100 to $15,000 during business hours and we might match you with a lender in just 60 minutes. With Monzi, it's fast, easy and hassle-free.
Hit "Apply Now" or scroll up to our loan slider. We're active 24/7, meaning you can apply at any time. We're always ready and waiting to hear from you. Get started now.
Not yet ready to apply? That's OK. You can keep up to date with Monzi on our social platforms. Follow us on Facebook, Instagram, Twitter and Pinterest today. We're always happy to make new friends.