Bond loan QLD – discover how you can cover your rental bond in Queensland. Cash loans for rental bond from $2,100 to $15,000. Apply online now!
Bond loan QLD for moving house in the Sunshine State. Finding a new place to live can be incredibly stressful and time-consuming. Moreover, many Queenslanders do not have the cash lying around to cover the immediate rental bond amount. After all, this may be up to four weeks worth of rent. Luckily, Monzi has all the information you need for getting your bond covered.
Monzi is a lender-finding service. We do not offer financial advice. Consider seeking independent legal, financial, taxation or other advice to check how the information and ideas presented on this website relate to your unique circumstances.
What is a bond loan QLD?
A bond loan QLD is a credit product that helps you cover the cost of your rental bond. Consumers then repay their loan over a set period of time. As a result, these relocation loans can help ease the immediate stress of moving home.
Moreover, a rental bond is a security deposit you pay to the landlord. Generally, the bond is the equivalent of up to four weeks worth of rent. Finally, the bond is returned to the tenant at the end of their lease, contingent on there being no damages to the property.
How can I get a bond loan in QLD?
If you do not have the funds readily available, there is a number of potential ways to cover your bond in Queensland. Moreover, you may be able to get credit through the State Government or through online credit providers to your bank account.
Monzi will explore the options potentially available to you.
Queensland Government bond loan
You may be eligible for a bond loan through the Queensland Government themselves. These loans are interest and fee-free and are available up to four weeks worth of rent.
In addition, you may be eligible for a Bond Loan Plus. A Bond Loan Plus covers your bond (four weeks worth of rent) with an additional amount equal to another two weeks of rent.
Both of these loans must be repaid to the Government. You can repay your loan via:
EasyPay
BPay
Electronic repayment barcode
Direct debit
You may also be able to make repayments with cash or cheque from your bank account. Visit the Queensland Government website for more information or to see if you're eligible. Alternatively, get in contact with your closest Housing Service Centre.
Can Centrelink cover my bond?
You may be able to apply for an advance of your Centrelink benefits. In short, eligible applicants will get part of their future payments early. You can, in turn, use this to cover your rental bond.
Moreover, you may be eligible for Rent Assistance through Centrelink. Put simply, Rent Assistance is an additional payment on top of your existing benefits. This money can help you afford your rent.
To be eligible for Rent Assistance, you must meet certain criteria. For example, you're only eligible if you pay rent and:
you receive Centrelink benefits
you get more than the base rate of Family Tax Benefit.
Check out Services Australia for more information.
Can Monzi help with a bond loan in QLD?
Yes, Monzi may be able to help with a bond loan application in QLD. Specifically, apply with us and we'll try to match you with a potential credit provider.
Monzi is a lender-finder service. We try to match your application with one of the great lenders from our extensive network. Moreover, the lenders we work with may be able to offer easy loan approval if you are earning a regular income and have your budget under control. You can apply from $2,100 to $15,000.
The below table shows a few examples of the loans past Monzi customers went on to be approved for.
| Qld bond loan | Amount | Location |
| --- | --- | --- |
| Small bond loan | $1,200 | Toorbul, QLD |
| Rental bond loan for pensioners | $2,000 | Crows Nest, QLD |
| Easy bond loan | $2,200 | Tannum Sands, QLD |
Each application is assessed on a case-by-case basis. As a result, the bond loan you may be offered through our network may not reflect what is presented above.
Whether you're moving house in Brisbane, or heading out west, Monzi's got you covered.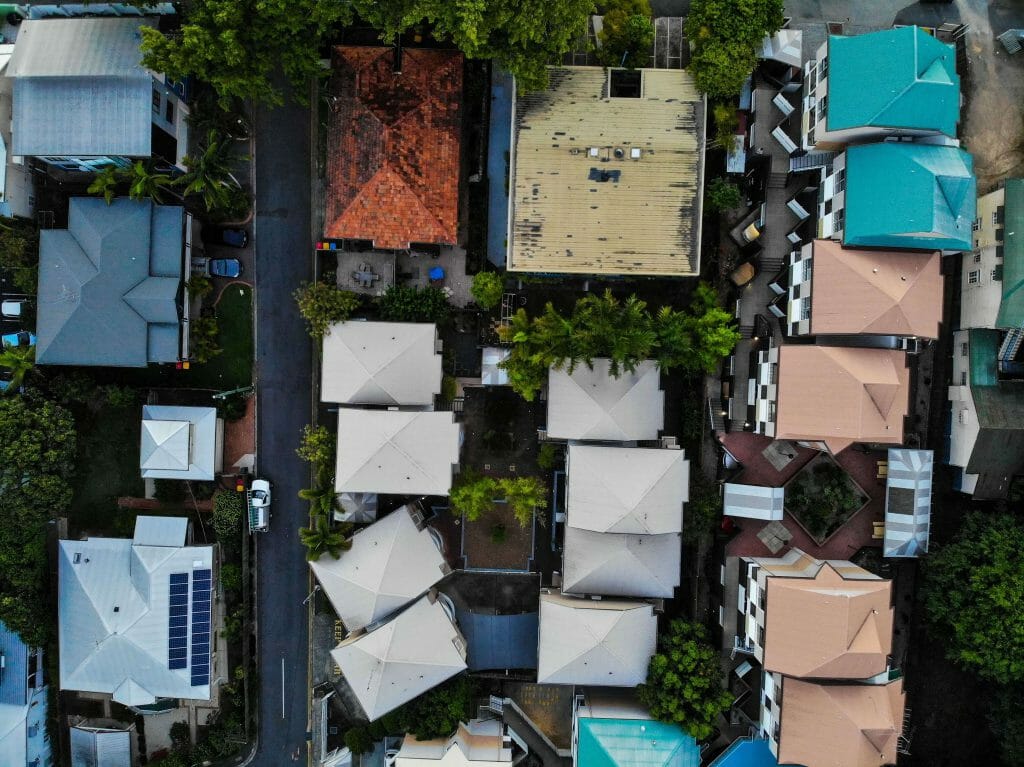 How long does a bond loan QLD take to be approved?
If you apply for instant cash loans during normal business hours, we'll do our best to try to match you with a cash lender within 60 minutes. If we pair you with a lender, they will assess your application. While there are no guarantees, you should hear back from the lender fairly soon.
In the worst-case scenario, you may receive an outcome on the following business day.
When will I see my cash?
Lenders begin processing funds after you approve your contract. Moreover, if you approve your contract during normal business hours, you may get same day cash loans. Access to your cash, however, depends on a number of factors.
Inter-bank transfer times. Transfer times between certain banks may be quicker than others.
Business hours. Consumers may not receive their funds until the following business day if they approve their contract outside of normal operating hours. Keep in mind, most lenders are unable to process funds over the weekend or on public holidays.
Can I get a bond loan QLD with bad credit?
Yes! Monzi specifically works with lenders that may consider offering cash loans for bad credit.
While traditional lenders like banks or credit unions may be critical of poor credit, Monzi works with lenders that do things a little differently.
Moreover, when you apply, we ask you to enter your online banking logins. This is so our system can pull PDF versions of the last 90 days of your bank statements. Furthermore, Monzi is able to pass this information on to potential lenders.
Lenders then use your statements to gauge whether or not they can offer you a loan. Specifically, by focussing on your current relationship with money, lenders may be able to look past your credit history.
Lenders use your bank statements, in particular, to confirm your:
income
expenses
saving and spending habits
repayment history with other lenders
any other debt(s) you may have.
Will a credit check occur when I apply?
While Monzi will not perform a credit check on your application, if you are matched with a lender, then they likely will conduct a credit check. In other words, a credit check may be part of the individual lender's assessment policy, meaning emergency loans with no credit check might not be available.
If you explicitly wish to avoid a credit assessment, you may want to consider your options outside of Monzi. Ultimately, we have no way of ensuring you pair with a no credit check lender.
Can I get a rent arrears loan?
Yes, you may.
You can apply for rent arrears loans from $2,100 to $15,000 with Monzi. As a result, if you miss a rent payment, this could be one way to rectify the issue. Just make sure you consider other options, such as government rent assistance, before applying.
Ready to apply?
Scroll up to begin! Alternatively, head over to Facebook, Instagram, Twitter and Pinterest to find more Monzi content. Or, if you want to learn more about making your bond payments, check out our article on easy bond pay.