Cash loans Queensland. Cash for Queenslanders up to $15,000. Good and bad credit welcome. Fast outcomes. 100% online application. Apply now.
What are cash loans Queensland?
Well, as the name may suggest if you are a Queensland resident, these are the cash loans for you. Whether you are in the CBD of Brisbane, the far reaches of Cairns, or out Roma way, you can take advantage of these loans.
No matter where you are if you have an internet connection, we may be able to help you. We're eliminating the barriers of traditional bank loans. You can apply from the comfort of your own home. We are 100% online and paperwork free. What does this mean for you? It means that if you are based out west, you won't have to drive a pile of paperwork into town.
We operate by allowing you to quickly fill in your personal information via our online application form. From there, if we can match you to a lender, they will be in contact shortly.
So, if you require any amount between $2,100 and $15,000, consider letting us help you out.
One hour cash loans Queensland
You may be able to be approved for a payday cash loan within an hour. However, this is not something that Monzi, nor the lenders we pair with, can offer you.
As an alternative, once you apply with us, if you do so within business hours, we may be able to pair you with a lender in as little as 60 minutes. From there, your lender should be in contact with you shortly. If they are satisfied that you meet their terms and a contract is signed, you may be able to have the cash within 24 hours. Learn more about cash in 1 hour no credit checks here.
Keep in mind that this is dependent on your bank's transfer times and when in the day you place your application. It may be worthwhile to allow 48 hours for your money to come through.
Instant approval cash loans Queensland
Instant approval on your cash loans likely won't be possible. After all, the processing time is dependent on the lender and the time it takes for them to assess your application. As a result, you should always count on a little waiting time.
That said, Monzi still knows many lenders who work fast. While truly instant outcomes won't be possible, if you provide all the necessary details and apply during business hours, then you may receive an outcome in what feels like no time. Just remember that approval is not guaranteed.
Do you need to secure cash loans Queensland?
Yes, to give your lender some peace of mind when you borrow money from them, you may have to offer some security. When you apply for a loan over $2,000, you must attach security on the loan.
This is another aspect you will have to consult your lender about, as we cannot speak on their behalf. So, consult with them to determine what assets you may use as collateral on your loan (e.g secured loans against you car).
Emergency cash loans in Queensland
If you are having an emergency of any description, you could take a personal loan to help you through. Whilst it is always an excellent option to start with an emergency fund and speak to a financial advisor, if you know where you stand, a loan may help you get out of a bind.
However, remember that there are considerable costs associated with borrowing money. While a short-term loan may seem like a good idea now, you must consider the interest rate as well as any fees to determine the long-term impacts.
That said, if you would like to apply for emergency cash loans 24/7 Australia, then Monzi get can get you started.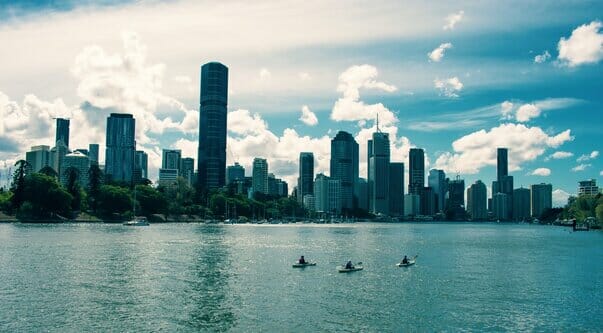 Cash loans in Queensland for bad credit
If your credit history is looking a little worse for wear, you shouldn't stress too much. Some potential lenders may be able to help you even if your credit is not great. This is not a guarantee. However, some lenders are willing to look broadly at your situation.
If you have issues with your credit report, consider handing in your application regardless. We may be able to match you with a lender who will hear you out, be reasonable, and prioritise a regular income.
Don't jump the gun too quickly, this is not a confirmed offer, as every lender has their criteria. However, you should be aware that there is potential for you to receive the financial aid you may require.
No credit check for cash loans in Queensland
In a similar vein to bad credit loans, you may be able to request not to have your credit checked when seeking cash loans in Queensland. While this is less common than bad credit loans, it is not impossible.
All lenders assess applicants differently. Monzi cannot guarantee you a pairing with a lender who won't look at your credit. However, if they do decide to skip the credit check, then they will most likely examine your spending habits. They may also cross-check this with your income. This will allow your potential lender to grasp an idea of how much you can afford and how reliable you may be.
What can you use your cash loan for?
So, if you are approved, what can you use this cash for? Well with cash loans in Queensland and Monzi, the choice is up to you. Whatever you require it for is most likely fair use. Whether that is to do up your home, cover some bills, pay for car repairs, or consolidate debts.
Provided you are meeting the payment requirements, the ball is in your court. Your lender may ask your intended use for the cash, however, as long as it is legal and reasonable, you can do as you wish.
You can cover travel expenses with the money if you wish. Why not get out and see the Great Barrier Reef? Or if you're not a local, why not spend a weekend in Brisbane?
Are you able to reject offered cash loans in Queensland?
Yes, of course. If you receive a contract, you are not happy with or feel that it was not what you were looking for, you have every right to reject it.
Do keep in mind, however, that Monzi only offers estimates on the potential terms and repayments for the loan. The lender gets the final say, regardless, which may mean the terms no longer suit you.
However, the lenders we work with may try to offer a loan they believe will work well for your circumstances.
Are there any Queensland-specific loan terms?
When it comes to personal loans, not particularly. However, sometimes larger loans, such as home loans, can have state decided fees and taxes. These are often in the form of lenders mortgage insurance (LMI) or stamp duty.
The reason they are labelled cash loans in Queensland is because we understand that Queenslanders need some help sometimes. So we wanted to address this to you, so you know that we're here to help should you need us.
So, I can apply from anywhere in Queensland, right?
That's right.
As long as you meet Monzi's eligibility criteria and have an internet connection, Monzi's available to help all Queenslanders. So, whether you need cash loans on the Coast or a loan in tropical Townsville, Monzi could be the answer. We could even help you find quick loans if you're in Rockhampton.
Moreover, if you need cash loans on the Fraser Coast, an instant cash loan in Toowoomba or cash loans in Mackay, consider turning to Monzi. Our lender-finder service could set you on the right path today.
Ready to begin, head up to Monzi's loan slider now.