Can you access your pay on demand Australia? A new range of apps might make it possible. Borrow from $2,100 to $15,000 with Monzi. Apply!
Pay on demand Australia may be the next popular trend in personal finance. However, is it right for you? That's what Monzi's here to investigate. We'll explore everything that you might need to consider before signing up to receive your pay on demand. Need an alternative? Apply for personal loans from $2,100 to $15,000 with Monzi.
Please note, certain ideas and products presented in this article may not be offered by Monzi nor the lenders we work with. This article presents only general information. Consider seeking professional financial, taxation, legal or other advice to check how the information and ideas presented on this website relate to your unique circumstances. Read more about access your pay early in Australia here. Learn more about apps like mypaynow australia, mypaynow alternative, mypaynow alternative australia, wage on demand australia, on-demand pay apps, my pay now apps australia, pay now apps, pay on demand apps australia, on-demand pay apps australia here. Pay on demand in Australia is an emerging financial service that allows employees to access a portion of their earned wages before payday.
New Pay on demand Australia: what does it mean?
In many ways, pay on demand is seen as the new wave credit. While in the past consumers have relied on personal loans or buy now pay later services to cover cash shortfalls or purchase items that are just out of reach, pay on demand looks to provide a new, flexible option without the long-term commitment.
If you are employed and earning a consistent income, pay on demand Australia apps allow you to access a portion of your earned wages before pay day. That way, if you encounter an unexpected expense and need a little cash, you can apply for an advance. From there, the advance is repaid once you receive your next salary payment. Learn more about last minute loans here.
Ultimately, this allows you to avoid the commitment that comes with taking out a loan. You can borrow cash today and have it repaid within a week or two. As a result, it's often more flexible and manageable.
While that covers the basics, there's much more to learn. Read on as Monzi's looks at pay on demand and how receiving your pay now could work for you. Learn more about credit score here.
How does on demand pay work?
It's really simple.
Let's say you need to buy something today for $100. Unfortunately, pay day isn't until next week and your budget won't quite stretch. In these situations, you can log onto a pay on demand app and apply for a $100 advance.
Assuming you meet the necessary criteria, the provider will transfer this money straight to your account. You can then spend it how you please. For instance, maybe you need to pay a bill. When your next pay day arrives, the amount of your advance plus a fee will be deducted from your account. As a result, you've repaid your debt and there's no further obligation.
Easy, right?
What are the best new pay on demand Australia apps?
While worldwide, there are many pay on demand apps, the market is still developing in Australia having only launched in mid-2020. As a result, at this stage, your options are somewhat limited. To give you an idea, some of the current apps include:
MyPayNow
Beforepay
Instapay
Earnd
PayActiv
ZayZoon
As the market continues to grow, your options should increase too. However, do your research to determine which of the apps listed above might be right for you. Pay on demand may be a flexible option to help you address a cash shortfall without the need to apply for a standard online cash loan.
Do banks offer pay on demand services?
In Australia, pay on demand apps are still in their early stages. With this, Commonwealth Bank is currently the only traditional financial institution that offers a pay on demand service.
Through Commbank Centrepay, you may apply to receive a portion of your anticipated future income from $2,100 to $750. This allows you to cover urgent cash expenses without needing to take out a loan. After all, the bank will simply deduct this amount from your next salary payment.
Currently, Centrepay charges flat fees based on your advance amount. An advance from $2,100 to $500 will cost you $5, while advances from $501 to $750 will set you back $10. If you fail to repay your advance on the nominated day, interest will be charged on your overdrawn account.
Do pay on demand apps operate online?
Yes.
Most pay on demand services operate exclusively via mobile apps. After all, almost all of us own a phone. Therefore, it's easy to log on and apply whenever you need an advance. You'll find most apps are sleek, well-designed and straightforward to use. As a result, you shouldn't have too many troubles. That said, some providers may offer their services via website platforms too.
In terms of support, most complaints and enquiries will be handled via email. As these businesses operate online, they may not offer assistance over the phone. Simply follow the directions provided on your app.
Pay on demand Australia: what key features should I compare?
Given that there are already several pay on demand apps and that this number will continue to grow, it's important to compare your options. While each will offer similar services, the exact terms can vary. As a result, you must do your research to find one that's right for you.
As a guide, key points to compare include:
How much can you borrow: usually, the amount you can borrow is determined by your income. In other words, you can borrow up to a certain percentage of your wage. That said, minimum and maximum amounts may be in place too.
Fee structure: does the provider charge a flat rate or do they calculate your fee as a fixed percentage of the amount you borrow?
Additional charges: will you incur a fee if you fail to make your repayment on time? Do providers apply any hidden costs?
Income requirements: you must meet a minimum income requirement to be eligible. However, the minimum amount may not be the same for all companies.
Repayment schedule: in most cases, you can make your repayment via direct deposit on your next pay day.
Are there any costs involved?
Yes.
Receiving your pay on demand isn't free. However, interest and fee structures will vary depending on the service you are using.
Most commonly, providers will charge a fee that is equal to a fixed percentage of your advance. For instance, it might be 5%. That means that if you apply for a $100 advance, when it is repaid, the charge will be $105.
A less common approach is for services to charge a flat fee based on the amount you borrow. To put this into an example, advances between $100 and $2,100 may come with a $5 fee, whereas advances from $2,100 to $500 might cost you $10.
Ultimately, you must assess the costs before signing up. In addition to this, while an occassional $5 or $10 fee might not seem like much, it can add up over time. So, don't apply unless it's absolutely necessary.
Do pay on demand apps conduct credit checks?
Generally, they do not.
For most independent pay on demand apps, credit checks are not a requirement. This includes when you sign up and when you apply for a wage advance. If you have bad credit, this might sound like a positive. However, keep in mind that these providers will still assess your current financial situation before you are approved.
In addition to this, if you opt to use one of the pay on demand services created by a bank, then a credit check may be a requirement. That said, policies do vary. Therefore, ensure you read the terms and conditions before signing up to any service. That way, you will know for sure whether or not a credit check will occur.
Read more about buy now pay later no credit check Australia here.
What are the advantages of receiving my pay on demand?
The main selling points of pay on demand include:
Quick access to funds once your application is approved. You may have the cash in your account in minutes.
Providers may not conduct credit checks when you sign-up or apply for an advance.
Allows you to avoid the costs (e.g. interest) and commitment of a standard cash loan.
Enables you to cover a cash shortfall today in a simple and convenient manner. The costs are then simply deducted from your next wage payment.
Ultimately, pay on demand may offer a more flexible and manageable option than traditional credit.
How long does it take to receive my pay advance?
If you apply and are approved for a pay advance, your provider will transfer the cash immediately. If you are signed up to a NPP enabled bank, you may receive your cash in minutes. From there, you are free to go out and spend it on what you need.
While this is a best case scenario, keep in mind that processing times may vary based on your bank and other factors outside of your control. That said, it almost certainly won't take more than a day or two.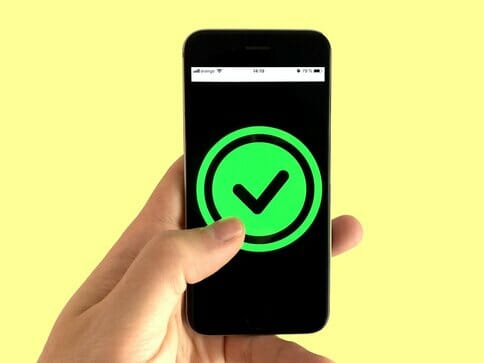 How do I repay my advance?
Generally, you repay your advance via direct debit, once you receive your next pay. Therefore, it will be automatic and you won't have to worry about missing a repayment.
With this, let's say you apply for a $100 advance one week before your next payday. If approved, this amount is transferred into your account. One week later, when your income is deposited, the direct debit means that the $100 will be taken out along with the fee or interest payment.
What credit score do I need to use pay on demand Australia apps?
In most cases, pay on demand services do not check your credit report when you sign up. Therefore, it may not matter what your credit score is. That said, policies may vary between apps and certain bank-offered services. As a result, consult the terms and conditions or contact the relevant organisation before signing up.
If you do have bad credit, consider how this occurred. If you have a history of missed repayments or have struggled with debt in the past, it may be wise to avoid applying for an advance unless absolutely necessary.
What can I use pay advances for?
When you receive your advance, you are free to spend it on whatever you need. While this sounds like a great deal, remember that there may be fees and interest charges applied. Therefore, you should only apply when absolutely necessary.
In any case, common expenses you may encounter include:
An urgent bill
Rent payment
Groceries
Health care
Educational supplies
Note that if you find yourself short on cash, you might be able to access other alternatives that don't involve debt. Whether it's government benefit payments through Centrelink or accessible credit through the No Interest Loan Scheme, make sure you do your research. You may find a safer, more affordable option to help you address the issue your budget can't quite cover.
Buy now pay later vs pay on demand: which is better?
Before pay on demand, the last great fintech innovation was buy now pay later services such as Afterpay. If you're unfamiliar with this, buy now pay later (BNPL) allows you to purchase a product and receive it today, while your costs are divided into interest-free instalments, usually over a few weeks or months. As a result, BNPL might help you purchase an item that's just out of reach.
In many ways, pay on demand apps fill a gap in the market that BNPL can't address. While BNPL services allow you to purchase TVs, clothes and other such products, common reasons for using pay on demand apps include buying food or paying rent, products not covered by BNPL.
In addition to this, it's worth noting that BNPL and pay on demand are quite different. BNPL allows you to make a specific purchase and repay it over time. By comparison, pay on demand lets you borrow cash, which you are then free to spend.
Given this, it's not possible to say which is better than the other. While both may serve a purpose, you must consider your needs and objectives to decide which option is better.
What are my alternatives?
If you are dealing with a current cash shortfall, you are not alone. While borrowing money or applying for a cash advance might seem like your best option, there are other solutions that may be more appropriate for you.
Firstly, visit the Services Australia website to determine what, if any, payments you might be eligible for through Centrelink. Benefit payments are designed to act as a welfare safety net. Therefore, you should always claim what you are entitled to.
If that's not an option, then you may consider the No Interest Loan Scheme. This program offers safe and affordable access to credit for low-income earners. If you meet the criteria, you may borrow money to purchase essential goods and services.
Is a personal loan better than a wage advance?
Ultimately, Monzi cannot say. After all, it may depend on your current financial situation and what you're looking for.
As we've touched on, the advantages of wage advances include the fact that they can be used to bridge a financial gap without making a significant commitment and that the costs aren't necessarily prohibitive. By comparison, quick personal loans may be more appropriate to cover more significant financial shortfalls caused by an unexpected expense (e.g. car repairs).
Given this, it comes down to what you need. If you just need a little boost to get by until payday, you might want to join a pay on demand app. However, if you need to borrow up to $15,000, then applying for a personal loan might be a more realistic alternative.
Finally, remember that borrowing money always comes at a cost. Where possible, it's best to avoid debt. While an advance can address a short-term issue, don't lose sight of problems that may be created down the line.
Pay on demand Australia: a personal loan may be an alternative
The pay on demand Australia revolution is beginning to grip Aussies consumers. While it may seem like an innovative option, ensure it is right for your situation before you make use of these services. Above all, consider the costs and the impact that any repayments would have on your budget.
If you're after an alternative, you can apply with Monzi for easy loans from $2,100 to $15,000. As a guide, these credit products may be best suited to help you cover a pressing, one-off expense, such as emergency car repairs or last-minute travel. We might match you with a lender in just 60 minutes. It's easy, straightforward and your lender will outline all the costs and charges in your loan contract.
There's no need to find a personal loan app, you can get started through Monzi's mobile-friendly website today.
Apply now.