Buy now pay later services are taking Australia by storm. Monzi explores your alternatives. Borrow from $2,100 to $15,000 online. Apply online.
What is buy now pay later?
Buy now pay later services, also known as interest-free finance, allow you to repay a purchase over a period of time, without paying any interest. These services may be offered by a number of credit providers, including Afterpay, Zip, Onepay, as well as by retailers and other companies.
What are some buy now pay later companies?
As we mention above, Aussies are spoilt for choice when it comes to interest-free payment services. There are now more options than ever.
To give you a better idea, we'll outline a few of the major players in Australia, as well as a very brief description on how they work.
Afterpay. Use online or in-store; repayments made over four fortnightly instalments.
Zip Money. Line of credit between $2,100 and $30,000 that can be used at any participating retailer.
Zip Pay. Use at any participating retailer; limit up to $2,100. Minimum monthly repayment of $40.
Humm. Use Humm for purchases up to $30,000; repayment terms up to 60 months.
Openpay. Choose Openpay in-store or online. Repayments made in fortnightly instalments.
Buy now pay later no credit check Australia
Most interest-free finance platforms will conduct a "soft credit check" when you apply. Moreover, lenders will confirm your details, as well as whether your credit report has any bankruptcies or debt agreements. Despite this, a soft check won't affect your credit score like a hard credit check would.
You may not be eligible if you have major defaults or other bad credit listings on your report.
Confirm with the service provider whether or not they credit check you.
Are there any alternatives to these services?
As we have established, buy now pay later services may not be for everybody. If you are looking for alternative interest-free financing options, consider the following.
Lay-by
A lay-by agreement allows you to purchase a product over two or more instalments before taking it home. Therefore, lay-by may function quite similar to BNPL services, except you take the product home after finish paying it off.
In addition, there are no account keeping or late fees for lay by.
No interest loans
If you earn a low income you may be eligible for the No Interest Loan Scheme (NILS). These interest-free loans from community initiatives allow you to borrow credit to cover the cost of essential items.
The NILS site shows you how to apply. Alternatively, call NILS on 13 64 57.
Savings
Yes, we understand that using your savings defeats the purpose of BNPL; however, there is a lot to be said for knuckling down to reach your savings goals. If you aren't sure where to begin, MoneySmart has a free savings goal calculator.
Can you buy now pay later on amazon?
Yes! Consumers are able to make purchases on amazon now and pay at their pace with Zip.
You first need to have a Zip account and then link it to your amazon account. From there, Zip pays amazon on your behalf when you make a purchase. Next, you pay Zip back over instalments.
Before applying
There's no doubt interest-free financing can be tempting. After all, with the click of a few buttons you could have that new TV without paying a cent! Despite this, however, there are a number of factors worth considering before you apply:
Fees. There will always be some sort of fee or charged applied to your line of credit. Moreover, most fees are associated with withdrawing cash or missing repayments. Confirm the payable fees and charges before applying.
Interest. You will be charged interest if you fail to repay your loan within the interest-free period. Depending on the provider, rates may be as high as 29%.
Minimum repayments. Making the minimum repayments is unlikely to repay your loan within the allotted interest-free period. Therefore, if you do not make bigger payments you'll be charged interest.
Credit history. Failing to make repayments can affect your credit score. Stay on top of your repayments and do not over use these products.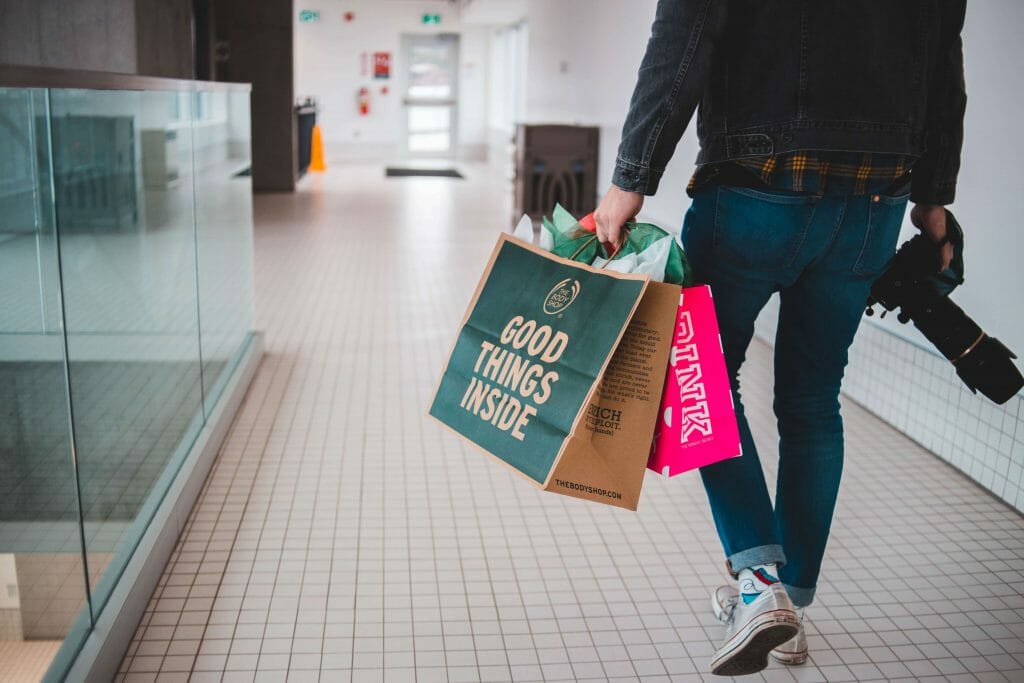 Buy now pay later no deposit no credit check Australia
The major selling point of BNPL later is that you pay nothing up-front. As a result, you can make your purchase and have it shipped to you today with nothing leaving your account.
While this seems great, it's important to remember that you will have to make your repayments eventually. As a result, don't let your costs add up. Monitor your current expenses and make sure that it never exceeds your budget.
The other selling point comes from the fact that there's usually no credit check. While BNPL services may retain the right to do so, typically they will only conduct a soft credit inquiry. As a result, this usually won't be listed on your credit report.
Buy now pay later bad credit
Have you got a few credit mistakes in your past?
The goods news is that you may still be able to buy now and pay later. That's because these organisations are not strictly lenders. As a result, while they retain the right to conduct a credit check, typically it will only be a soft inquiry. That means that, as long as you meet the general eligibility criteria, your account may be opened.
Having said this, if you have had trouble in the past managing your debts or repaying bad credit loans, think long and hard about whether buying now and paying later is the right choice for you. After all, you will need to manage your repayments effectively. Otherwise, there may be ramifications for your credit report and budget.
Will buy now pay later affect my credit score?
In short, it may.
Typically, when you apply, only a soft credit inquiry will be conducted. As a result, this usually will not be listed on your credit report and your score will remain unaffected.
Your credit score may be affected though if you fail to make your repayments. This information may be included in your repayment history that is listed on your credit report. As a result, your credit score may take a hit.
Finally, note that while buy now pay later purchases may not always impact your credit directly, if you apply for a fast loan then lenders may consider your transaction history. As a result, it may affect whether or not you are approved for a loan in the future.
What information is added to my credit report if I use buy now pay later services?
In most cases, information regarding your buy now, pay later purchases will only be listed on your credit report if things go wrong. While soft credit inquiries usually will not be listed, BNPL companies may report any late payments or defaults to credit reporting agencies. As a result, this is the information that reporting agencies may add to your credit report.
Is Monzi a buy now pay later service?
No, Monzi is not a BNPL service. Instead, we are a lender-finder service for consumers looking for personal loans.
In short, you can apply in minutes with us and we'll do our best to match you with a potential lender. The following loans are potentially available from Monzi's panel of lenders:
| | | | |
| --- | --- | --- | --- |
| Small personal loan | $2,100 to $2,000 | over 12 months | unsecured |
| Medium personal loan | $2,001 to $4,600 | 13 to 24 months | secured |
| Large personal loan | $5,000 to $15,000 | 13 to 24 months | secured |
The above table is just a guide. The actual terms of your loan may vary.
Buy now pay later and Monzi
While we can't help with interest-free finance, we do know a thing or two about personal loans. Consider Monzi if you're looking for a lender offering loans between $2,100 to $15,000. We might be able to match you up in no time.
Bear in mind, all personal loans available through Monzi's network of lenders incur interest.
Finally, to learn more, consider reading our guide to layby. It may be a buy now pay later alternative.