Buy now pay later Australia – Monzi's ultimate breakdown. If you are looking for cash loans instead, borrow from $2,100 to $15,000 with Monzi!
Please note, certain ideas and products presented in this article may not be offered by Monzi nor the lenders we work with. This article presents only general information. Consider seeking professional financial, taxation, legal or other advice to check how the information and ideas presented on this website relate to your unique circumstances.
What is buy now pay later Australia?
Buy now pay later (BNPL) services, also known as interest-free finance, allow you to purchase a product today while spreading the repayments evenly over the coming weeks or months. As such, these services may be an option to purchase a product you do not currently have the funds for.
More specifically, the third-party provider pays the retailer, and then you repay your provider. You will not pay interest if you repay your debt within the interest-free period. Learn more about personal loans bad credit instant approval here.
There are a number of different BNPL service providers in Australia, including:
Afterpay
Zip (Zip Money and Zip Pay)
Humm
Openpay
Brighte
CreditLine
Klarna
Bundll
Laybuy.
How do BNPL services work?
For years, major retailers have been offering interest-free periods for major purchases. Moreover, you divide the cost into equal, more manageable repayments.
On the other hand, with an interest-free service, a third party (your provider) finances your purchase. Next, you repay your provider over the coming weeks, months or even years. Moreover, you can make purchases at other retailers with the same account.
How do I sign up?
Each BNPL service may have a slightly different application process.
For example, you automatically qualify for Afterpay if you are over 18 and have a credit or debit card. Moreover, you do not need to sign anything or fill out an application form. Instead, you simply select the Afterpay option at the check out. Afterpay can offer buy now pay later with no credit checks.
On the other hand, certain BNPL service providers may conduct a soft credit check. Specifically, providers look to confirm your details, as well as see if there are any major defaults on your report. Moreover, providers use this information to gauge whether or not to approve your application.
Ultimately, each lender may vary. Therefore, research the different options available to you before making a decision. Learn more about access your pay early Australia here.
What is buy now pay later no credit check instant approval Australia?
While buy now pay later no credit check Australia may seem like a random jumble of words, it does actually refer to a specific product. Moreover, it refers to the application process of interest-free finance providers.
If you sign up to one of these services, the provider is likely to perform something known as a 'soft credit check'. In other words, lenders confirm your details and check your credit report for any records of bankruptcies or debt agreements. Soft credit checks won't show up in your report, like a normal credit check would.
On the other hand, certain providers will not credit check you at all. For example, you'll automatically qualify for Afterpay if you're over 18 and have a credit or debit card.
In saying this, Monzi cannot speak on behalf of other companies. Therefore, we cannot guarantee whether or not you will be credit checked when you sign up to a BNPL service.
Finally, remember that while these services are relatively easy to qualify for, approval is not always guaranteed. In other words, certain providers may deny you if you have major bad credit listings on your report.
What stores use buy now pay later?
BNPL services are quickly cementing themselves in the Australian financial landscape. Moreover, there are countless participating retailers, both in-store and online.
To give you a rough idea, we'll list a few major participating companies.
Read more about buy now pay later no credit check Australia here.
Factorie
The Iconic
Princess Polly
Cotton On
City Beach
Kmart.
What can I purchase with buy now pay later?
As we establish above, there is a huge range of participating retailers. More retailers are integrating BNPL into their checkout, meaning the possibilities are virtually endless.
The list below details some of the common uses for BNPL services:
Clothing. Need a bit of retail therapy? You can buy your next wardrobe today and spread the costs over equal repayments.
Laptops. With a range of electronic retailers and manufacturers offering a BNPL function, there's no reason you can't get that new laptop today.
Furniture. Purchases like a new couch never come cheap; interest-free finance may help soften the blow. The best part? You could be lazing back on your new recliner by tonight!
Toys. Is your kid's birthday coming up? You'll never miss out on their dream toy again.
Buy now pay later Australia – making repayments
The general premise behind BNPL services is financing your purchase, which you then repay over equal instalments. For example, this may be four equal repayments each fortnight.
On the other hand, services like Zip Pay let you choose between a weekly, fortnightly or monthly schedule and require you to make a minimum monthly repayment of $40. To avoid being charged a $6 monthly fee, you need to settle your purchase within a month of receiving your statement. Moreover, you receive your statement a month after making your purchase – hence the advertised "60 days fee free".
While providers vary in how they structure repayments, a direct debit is usually set up from your account. Therefore, your repayments are automatically deducted as per your repayment schedule.
What is similar to Afterpay?
Afterpay works by dividing the cost of your purchase into four equal payments. Consumers then make repayments each fortnight. Moreover, for a while there, Afterpay dominated the Australian best pay later services landscape. Luckily, there is now more choice than ever.
For purchases under $2,100, Zip Pay could be an alternative to Afterpay. Once you make a purchase with Zip Pay, you can choose between making weekly, fortnightly or monthly repayments. Keep in mind you must make a minimum monthly payment of $40.
To avoid being charged a $6 monthly fee, you need to pay your purchase off in full within 60 days.
Outside of Zip Pay, you could also consider a heap of other different options. For example, you could consider applying with Klarna.
Is Klarna available in Australia?
Yes! Klarna officially launched in Australia on January 30th 2020.
Klarna is a Swedish BNPL platform. Much like Afterpay, Klarna lets you repay your purchase over four equal instalments.
The features of Klarna include:
Zero annual fee
Interest-free financing if you qualify
Set up automatic repayments from your bank account.
Protected by a zero-fraud policy; see a suspicious transaction on your account and Klarna will fix it.
Easy-to-navigate app.
Automatic reminders when your payment is due in two days.
Finally, Klarna is accepted by a growing number of retailers and brands. Here are just a few:
Adidas
Bose
Jb Hi-Fi
JD Sports
Lorna Jane
Microsoft
etc.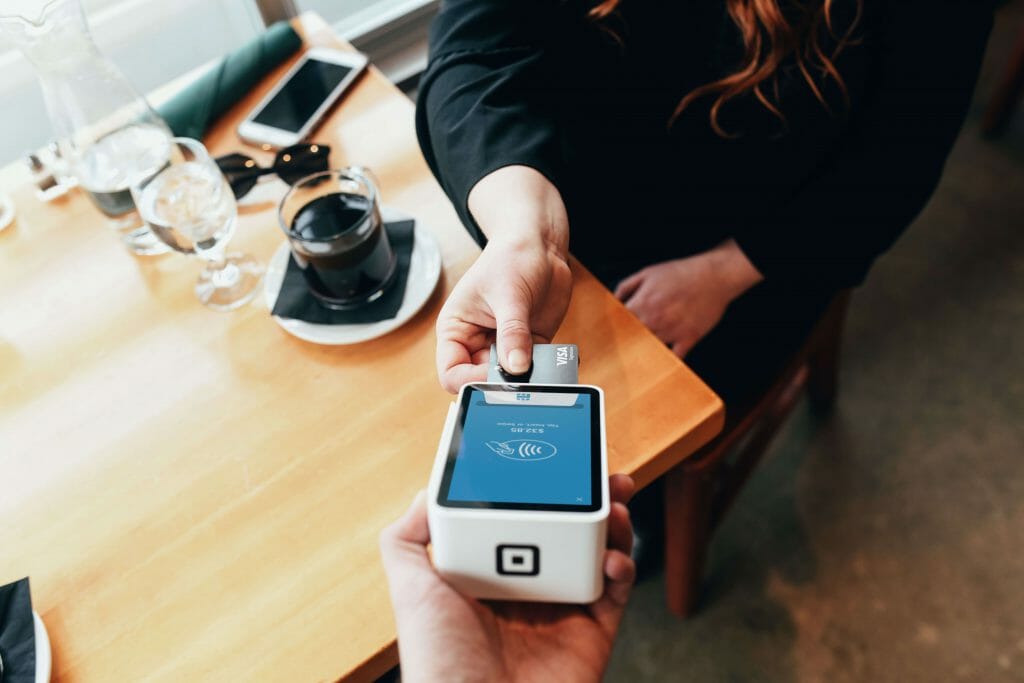 Alternatives to buy now pay later Australia
Interest-free finance may not be suitable for every consumer. Weigh up the following options against your financial situation, as well as your own needs and objectives before making a decision.
Lay-by
Lay-by is kind of like the reverse of BNPL. In other words, you make two or more instalment payments before taking the product home.
Lay-by may be an option worth considering as there are no account keeping or late fees. In addition, lay-by does not encourage impulse spending, as you only get your product after you make your repayments.
No interest loans (NILS)
The No Interest Loan Scheme provides safe access to credit for low-income Australians. In short, these loans are interest-free and can be used to cover essential goods and services.
NILS is offered by over 170 local community initiatives. Check your availability and nearest provider on the NILS website.
Savings
Realistically, the least-risky way to buy something you want is with your own money. However, saving is often easier said than done for Aussies. Head to the MoneySmart savings goal calculator as a starting point.
How to compare buy now pay later services in Australia
As we mentioned earlier, each interest-free finance provider may vary. After all, they're individual companies. As a result, it is important you compare different providers before making a decision.
Consider the following when comparing providers:
Amount. Some services may offer a line of credit, while others may offer a credit limit of varying amounts.
Fees. Providers may charge fees for things like missing repayments or withdrawing cash. Certain lenders may also charge ongoing account keeping fees.
Interest. Be aware that these services are only interest-free if you repay within the allotted time. If you miss the initial interest-free period, you may be charged rates as high as 29.% p.a.
Minimum repayments. Certain providers may have a minimum repayment amount each month. Confirm whether this will repay your debt in full within the interest-free period, or whether you will need to make extra payments.
Buy now pay later Australia features
As we have established, there are a number different BNPL service options available. While each of these providers may vary slightly, there are a number of features you should be able to expect.
Ongoing. The credit product does not expire if you settle your debt. Moreover, you keep your account and use it again if you wish.
Wide-use. BNPL services are generally accepted anywhere normal credit or debit cards can be used. If you aren't sure, get in contact with the retailer beforehand.
Online. The application process is 100% online. In short, you do not need to print or sign any physical paperwork.
Fast. Applying for these services is often super convenient. In short, you can generally apply for interest-free finance products at the checkout and be approved within minutes.
Purchasing power. BNPL services can cover everyday small expenses to big-ticket purchases of $30,000. In addition, repayment terms may range anywhere between a few weeks to multiple years.
Is buy now pay later Australia dangerous?
As with any credit product, BNPL services are not risk-free. Therefore, be aware of the following before you apply:
Encourages spending. A major criticism of BNPL services is that they encourage impulse-spending. In short, you may develop poor financial habits and commit yourself to debts you cannot afford.
Costs. Providers charge you fees and costs to use their service. These may quickly add up and become expensive.
Keeping track. It can quickly become difficult to keep track of your payments if you are signed up to multiple services.
Future credit applications. Lenders will consider your buy now pay later transactions if you apply for a car loan or home loan.
In addition, a 2018 study by ASIC showed that in order to meet their repayments, one sixth of Australian consumers had to either:
overdraw their bank account;
put off paying other bills; or
borrow money from their friends or relatives.
Learn more about the potential risks of BNPL services here.
Tips for managing your BNPL service
In many cases, using interest-free finance may be convenient and straightforward. This is, however, contingent on being able to repay your debt in time. Therefore, managing your service well will help you get the most out of it.
According to ASIC's MoneySmart site, there are a few things you can do to best manage your account:
Set a limit and aim to have only one active purchase at a time.
Factor your bills, loan repayments and BNPL repayments into your regular budget.
Link your BNPL account to your debit card. Always make repayments with your own money.
Furthermore, if you are struggling with debts, get in touch with the National Debt Helpline. Moreover, you can access free financial advice by calling 1800 007 007 any time between 9:30 am and 4:30 pm, Monday to Friday.
Does Monzi offer buy now pay later Australia?
No, Monzi does not offer these services. Instead, we are a lender-finder service. Not sure what it all means? No stress – we'll explain it here.
Instead of applying with multiple different lenders online, consumers can lodge one application on Monzi. From there, we'll try to match you with a potential lender.
Over time, we've built up a wide network of trusted credit providers. Moreover, our panel of lenders may be able to offer personal loans.
| Loan | Amount | Term | Security |
| --- | --- | --- | --- |
| Small personal loan | $2,100 to $2,000 | Up to 12 months | Unsecured |
| Medium personal loan | $2,001 to $4,600 | 13 to 24 months | Secured |
| Large personal loan | $5,000 to $15,000 | 13 to 24 months | Secured |
Consumers begin the application by using the loan slider.
Moreover, whether you're looking for a small same day loan to cover a cash emergency or a loan for pensioners, Monzi is your one stop shop when it comes to personal finance online.
Can I get interest-free finance through Monzi?
Unfortunately, no. Any personal loan funded through a lender on Monzi's panel will incur interest, as well as other fees and charges.
In other words, your repayments will include the:
loan principal
interest
any additional fees and charges.
Fortunately, lenders send through a loan contract for you to read over before signing. It is, however, essential you read through this carefully. In particular, pay attention to the following:
Amount. Due to responsible lending laws, credit providers may not be able to offer the exact amount you apply for on our site. Therefore, confirm you are happy with the amount offered.
Term. Repayment terms vary between lenders. Make sure you are given enough time to repay your loan in full.
Rates & fees. Confirm what interest rate you are charged, as well as what other fees are applied to the loan.
Do not sign your contract if there is anything you don't understand. Furthermore, get in contact with your lender directly for more information.
Scroll up to the loan slider if you wish to apply.
For more about interest-free payments, check out Monzi's guide to book now pay later holidays. Or checkout Monzi's information on rapidly growing contactless payments like PayWave, for more information on how you can make your spending, simple.