A bridging loan calculator can help you get an idea of your interest-only repayments. Monzi personal loans available from $2,100 to $15,000!
Bridging loan calculator may help you get an idea of what your interest-only payments may look like. Have you found your perfect new home but haven't yet sold your existing property? With a bridging loan, you can settle today and sell your current property at a later date. Keen to know more? Monzi will go in-depth breaking down bridging loans so you know exactly what's involved. Let's go.
Please note, certain ideas and products presented in this article may not be offered by Monzi nor the lenders we work with. This article presents only general information. Consider seeking professional financial, taxation, legal or other advice to check how the information and ideas presented on this website relate to your unique circumstances.
What is a bridging loan?
Bridging loans are there when you want to purchase a new property and intend to sell your existing one. They save you the hassle of trying to match settlement dates to ensure you only have one home loan at a time.
In short, bridging loans are limited-time, interest-only home loans. You are able to purchase your new home and are only required to make interest repayments until you have settled the sale of your existing property. However, you will need to continue to make your existing mortgage repayments.
Once the sale is complete, you can pay off your first mortgage. At that point, your bridging loan will transform into a standard mortgage on which you will need to make traditional principal and interest only repayments until the balance is paid off.
Sounds complicated, right? Admittedly, bridging loans can be tricky business. That's why we've tried to make it as simple as possible. Read on for all the details you might need to know.
Two types of bridging loans
Bridging loans come in two forms: open and closed.
Firstly, with a closed bridging loan, there's a set date that your property must be sold by. These are usually reserved for borrowers who have already agreed to terms on the sale of their home but haven't quite completed the settlement. Lenders prefer closed bridging loans given that the sale is locked in. As a result, there's less risk.
On the other hand, with an open bridging loan there's no specified time frame in which you must sell your property. Your bridging loan simply remains as an interest-only loan until you do complete the sale. These loans are riskier for lenders given that there's more uncertainty and that the sale isn't guaranteed. As a result, requirements tend to be much more stringent.
Consider which makes more sense to you before using a bridging loan calculator.
Eligibility
Specific eligibility requirements will vary between lenders. As a result, we cannot explicitly state what the requirements will be.
Having said that, there are a few factors lenders will always look at in order to determine your suitability. This includes:
Your home loan equity: while this may not be the be-all and end-all, it's typically wise to have more than 50% in equity. That is, the difference between the value of your property and how much you currently owe.
Your financial situation: you must show that you are earning a consistent income and will have the capacity to make your interest-only and home loan repayments. These requirements are usually strict.
The sale of your property: lenders prefer that you have reached an agreement on the sale of your existing property. However, as discussed, open bridging loans may be available if you haven't.
Head to our article for more information on home equity.
What is a bridging loan calculator?
A bridging loan calculator is a useful tool that can help determine if a bridging loan would be right for you. Simply enter the details of your bridging loan and existing home loan and you will get estimates of your loan costs and interest only repayments.
These calculators may be offered online for free by a range of financial institutions and financial advice websites.
However, these figures are estimates. They are non-binding and should only be used to get an idea of if a bridging loan would be affordable for you. Actual loan costs and repayment terms may vary.
Are bridging loans a good idea?
Bridging loans may be a good idea for you. However, it will depend on your financial situation, home loan and the finance options available to you.
Ultimately, if you find a new home that you would like to purchase and have an agreement in place to sell your current home, then a bridging loan can be a handy option to help you manage the cross-over period.
As with all loans though, whether or not they are a good idea comes down to how you manage your repayments. If you are able to afford the additional interest-only repayment through the bridging period then there should be no issues.
However, if you over-extend yourself and get locked into repayments that you cannot afford then troubles may occur.
Bridging finance alternatives
Realistically, there are three possible alternatives to a bridging loan.
Firstly, you could opt not to purchase a new home and continue to reside in your existing property.
Secondly, you could complete the sale of your property and pay off the existing mortgage before you purchase your new home. As a result, you'll only have one home loan at a time.
Finally, you could take out a second home loan to purchase your new home while you complete the sale of your existing property. This is a risky strategy and usually isn't advisable. After all, you would have to make two mortgage repayments each month.
Given this, consider the pros and cons of a bridging loan as well as the alternatives to determine which option is right for you. In addition, consider using a bridging loan calculator.
Do banks give bridging loans?
Yes. Banks and mortgage lenders may offer bridging loans. Each lender differs in their eligibility requirements, interest rates and the amount they will offer.
As a result, it pays to shop around. Compare lenders and banks to determine which credit provider will offer the most favourable terms. Over the course of a 30 year mortgage, this could potentially save you thousands.
Not sure where to begin? The Australian Government's Moneysmart website provides some handy tips, tricks and questions to ask to help you access the best possible deal.
Can I use a bridging loan to buy a house?
Of course. After all, that's what they're for.
Bridging loans make it possible for you to buy a new property while you settle the sale of an existing property. There's no need to make two mortgage repayments. You'll simply be required to make interest-only repayments on your bridging loans while you continue to make your existing mortgage repayments.
Obviously though, bridging loans are only available for current homeowners. If you are a first home-buyer then you will simply need to apply for a regular home loan.
Bridging loan calculator: why are bridging loans so expensive?
The first thing that you will notice about a bridging loan is that the interest rates are often much higher than those offered on a typical home loan. This is particularly the case for open bridging loans.
It all comes down to the lender's risk. If the sale is not complete then there is a chance that things could go awry. If this occurs then you may be unable to afford your bridging loan and existing home loan.
In saying this, interest rates will be different among lenders. The good news is that some lenders may even charge a standard variable mortgage rate.
So, do your research and consider a number of lenders and loan products to determine which one is right for you.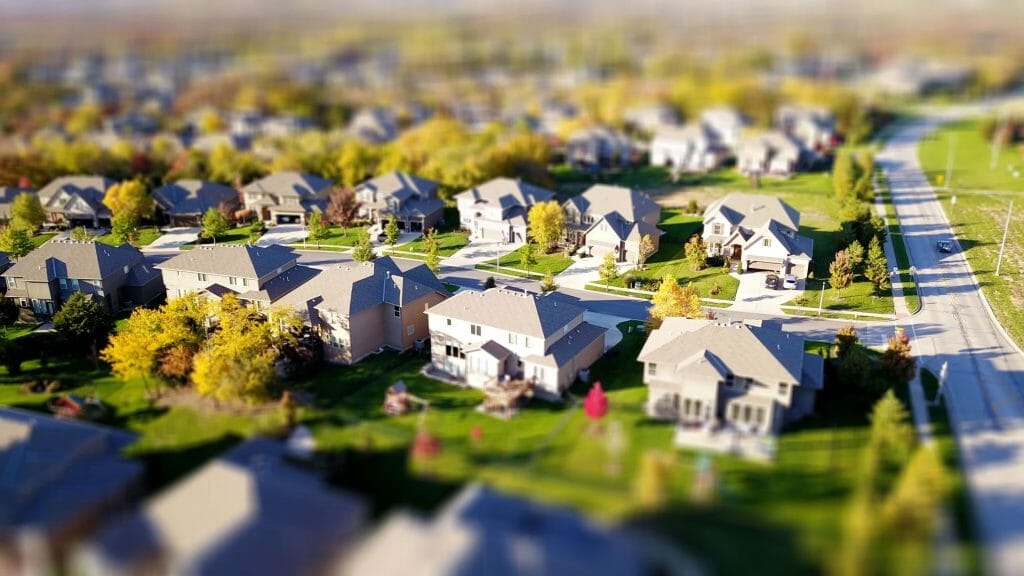 How do you pay back a bridging loan?
As we've already mentioned, there are two bridging loan repayment phases.
The first phase is simply interest-only repayments. This phase remains in place until your existing property has been sold and your home loan has been dealt with.
Following that, your bridging loan reverts to the typical home loan structure. Just make your principal and interest repayments until you've repaid your complete loan balance.
Making repayments is as simple as establishing a direct-debit from your account. That way, they'll be automatic and you won't have to lift a finger.
Does a bridging loan affect your credit score?
In short, it can. However, as with all loans, the effect (good or bad) will depend on how you manage your loan.
In the immediate short-term, your credit score may dip a little given that you are opening a new credit account.
From a long-term perspective, if you don't miss any repayments and keep your loan on schedule then your credit score may improve. However, if you miss repayments, make them late or default on your loan, then your credit score will take a significant hit.
As mentioned though, this is the case with all loans. As a result, always ensure that your repayments will be affordable before approving the contract. A bridging loan calculator could be useful to do this.
Bridging loan calculators: tips and considerations
Given that business loans can be risky, it's important to take your time and consider all the available information before diving in.
To help you out, before you apply, ensure you have considered or completed the following:
Get a professional valuation of your property. That way, you can be realistic about what your property may sell for.
How much equity do you have in your property: it's usually recommended to have at least 50%.
How long will it take to sell your home? Be realistic. Consider the market and your asking price. In some cases, it can take up to two months to reach a settlement.
Have a contingency plan: what happens if you can't sell your home as quick as you would like?
Buying before selling: what are the pros and cons?
Obviously, with a bridging loan, you're buying a new property before the sale of your existing property is complete. As with most things in life, this comes with positives and negatives.
On a positive note, buying before selling ensures you don't have to worry about finding a short-term rental or a new home to purchase. You can simply move into your new home once the sale of your existing property is complete (or sooner).
On the negative side, issues can arise if you are unable to sell your home or it sells for a lower price than anticipated. In addition to this, with a bridging loan you will need to make interest payments on top of your existing home loan.
At the end of the day, it's your job to weigh-up the pros and cons.
Monzi
Unfortunately, at Monzi, we're unable to offer a bridge loan calculator or financing. That's because we specialise in making it simple to access personal finance online.
In short, submit one simple application and we can potentially pair you with lenders offering cash loans up to $15,000. As a result, you can cover almost any personal expense.
Best of all, our lenders provide quick outcomes, there's no paperwork and it's 100% online.
| | |
| --- | --- |
| Small loans | $2,100 to $2,000 |
| Medium loans | $2,001 to $4,600 |
| Large loans | $5,000 to $15,000 |
When you find yourself needing cash, a personal loan could be an option. Scroll up and use Monzi's loan slider at the top of the page to begin your application today.