An interest only loan usually refers to a type of home loan. While these loans may seem initially attractive, there is a number of costs and benefits worth considering. Here is the ultimate guide to interest only home loans.
Please note, certain ideas and products presented in this article may not be offered by Monzi nor the lenders we work with. This article presents only general information. Consider seeking professional financial, taxation, legal or other advice to check how the information and ideas presented on this website relate to your unique circumstances.
Interest only loan definition
An interest only home loan can be defined as a home loan where the borrower's repayments only cover the interest over a set period. In other words, the borrower only makes repayments on the interest, not the principal amount.
How does an interest only loan work?
With an interest only home loan, your repayments only cover the interest over a set amount of time. As a result, the amount borrowed does not reduce over this interest only period.
Once this interest-only period ends, repayments will change to cover both the interest and principal. Moreover, you begin repaying the principal as well as the interest on that amount.
Can you still get interest only loans?
Yes, certain banks may still offer interest only home loans. Obviously, however, Monzi cannot speak on behalf of specific banks. Therefore, you may need to get in contact with your bank or lender yourself for more specific information.
Are interest only loans a good idea?
An interest only home loan may be a good idea in certain situations, depending on your personal circumstances. There is, however, a number of advantages and disadvantages worth considering.
Advantages
Potentially help you save money or settle more pressing debts during the interest-only period.
Might be useful during a construction loan or bridging loan (more on these later).
Disadvantages
The rate during the interest-only period may be higher than during the principal and interest period. This may mean you pay more overall.
The actual amount you borrow does not reduce during the interest only period.
Repayments increase once the loan reverts to both interest and principal. This change in repayments may throw your budget off course.
You will not build up any equity in your property if its value does not increase during the interest-only period.
The above is general information. To find out if an interest only home loan is right for you, consider getting in touch with a financial adviser.
Interest only loan example – construction loan
A construction loan is designed for people who are building their home. In short, these loans are different to normal home loans. Specifically, most construction loans come with progressive payments, where the lender dispenses funds as the construction progresses.
Moreover, construction loans usually have an interest-only period during the first 12 months. After this, repayments on the construction loan revert to both interest and principal.
What is bridging finance?
A bridging loan allows you to purchase a new property before you sell your current home. Generally, banks will calculate the value of your bridging loan by combining the value of your new property with your existing home, minus the predicted sale price of your home. During the bridging period, consumers generally make interest only repayments.
Interest only loan calculator
There is an interest only home loan calculator available on ASIC's MoneySmart website. This calculator may help you get an idea of:
What your repayments might look like, before and after the interest only period.
What you may pay in total.
Compare how much you pay in total versus a principal and interest mortgage.
What happens when the interest only period ends?
After the end of the interest-only period, your repayments will revert to principal and interest. Obviously, your repayments will go up. Moreover, depending on your situation, this switch may put a strain on your finances.
Here are tips from the Government on how to better manage the switch:
Warm up to it. If you're able to, consider making extra repayments during the interest only period. Increasing your repayment amount to your future principal plus interest amount may help ease the transition.
Shop around. You may be able to renegotiate a better interest rate with your lender. Shop around on comparison websites to find a more reasonable rate, and ask your lender to match or beat it. If they are unwilling to make you an offer, consider switching to a different lender.
Get help. Don't be afraid to let your lender know you're struggling with repayments. They may be able to restructure your loan. Alternatively, get in contact with a financial adviser.
Can Monzi help with an interest only loan?
No, Monzi is unable to help you find a loan with interest only repayments.
To begin, we are a lender-finder service. Therefore, we do not actually offer loans ourselves. Instead, when you apply on our site, we do our best to pair you with a lender offering personal loans.
Moreover, all loans are interest and principal. No lenders in our network offer personal loans with interest only repayments.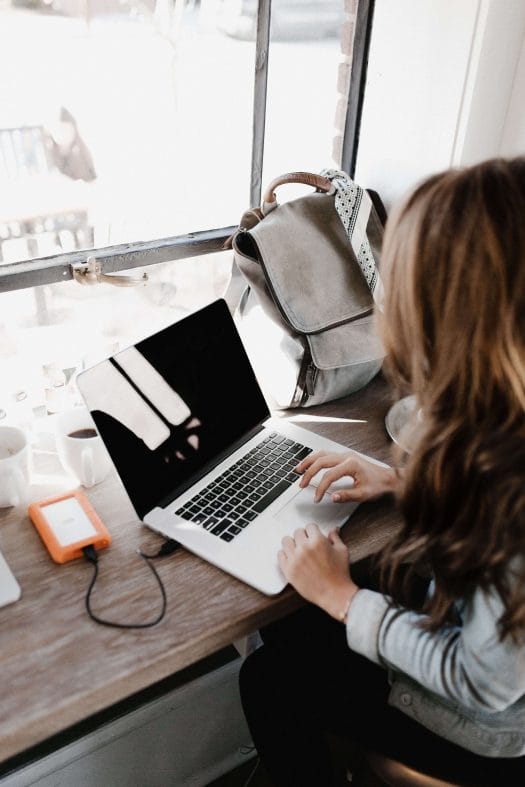 What loans can Monzi find?
Technically, we find lenders, not loans. Moreover, we make it easy. Our lender-finder service is easy to use. In short, lenders may offer loans between $300 to $10,000.
| Loan | Amount |
| --- | --- |
| Small personal loan | $300 to $2,000 |
| Medium personal loan | $2,100 to $4,600 |
| Large personal loan | $5,000 to $10,000 |
The above list shows loans that all accrue interest. Therefore, none of the above loans are interest only.
Consumers apply online in minutes. There is no paperwork and no fuss!
Can I apply with Monzi if I have bad credit?
Yes! Monzi knows more than a few lenders willing to offer bad credit loans! If your credit report contains missed payments or defaults, we can still try to help.
Our system asks for your bank details. Therefore, we can access copies of your bank statements. Lenders use your statements when assessing. Moreover, lenders can use your statements to get an idea of your:
income
expenses
financial habits
repayment history with other lenders.
As you can see, your credit history may not stand between you and approval.
Ready to apply?
All applications happen online. Scroll up to begin.
Monzi is easy to use. There is no paperwork. You can apply in minutes. You may get an outcome within the hour. Lenders consider a range of credit profiles. Repayments are easy too! In short, a direct debit is set up from your account. Repayments are automatic. Direct debit stops once your loan settles. Easy, right?
Monzi Personal Loans. Just quick cash loans for Aussies. It's simple and fast. Apply now!