Mobile lending can help you access quick cash today. Access loans on your mobile up to $15,000. Good & bad credit welcome. Apply online now.
Please note, certain ideas and products presented in this article may not be offered by Monzi nor the lenders we work with. This article presents only general information. Consider seeking professional financial, taxation, legal or other advice to check how the information and ideas presented on this website relate to your unique circumstances.
Fast cash on your mobile
If you're anything like us, your mobile phone is probably tucked into your pocket or glued to your hand 24/7. And why wouldn't it be? Our phones can do it all— inform us, entertain us, and connect us to our community. But did you know they are also tools for mobile lenders that can help you gain quick and easy access to personal loans?
With mobile lenders, you can navigate those unexpected financial emergencies or simply cover a bothersome everyday expense. The best part? It's 100% online and right there in the palm of your hand.
What is mobile lending?
In short, it is the ability to use your mobile or tablet to apply for, gain approval on, and check the status of a loan.
So, if you are looking for a loan from the comfort of your home, mobile lenders may be an option for you. Fortunately, Monzi is 100% online and available from all mobile devices.
What are mobile loans?
Specifically, mobile loans are any kind of loan that you can apply for and receive from your mobile device! For example, if you are facing an unexpected expense and use your smartphone to apply for a small loan to cover it, you have just applied for a mobile loan.
Therefore, if you're looking for a mobile loan or just want to start your journey in mobile lenders, consider applying with Monzi!
How does mobile lenders work?
Overall, mobile lenders operates just like any other loan process. Only, instead of going all the way into the bank, you can apply for a loan without leaving your house!
However, you may be wondering, how exactly does it work? Well, before you even begin to apply, there are a few details and documents you'll need to have on hand.
Although different lenders may require different documents, see below for a quick list of information you will likely need to provide:
Personal details: You will usually need to provide your name, contact details, and proof of identity (e.g. driver's license or passport).
Employment information: This includes where you work, your regular income, and the name and contact details of your employer.
Details of your assets: This entails a list of any properties, vehicles, or other assets you own, as well as any savings.
Details of your liabilities: This includes any open credit accounts, active credit and store cards, and any debts you owe on other loans.
From there, you will typically apply online, await your outcome, and an available credit provider will contact you with further details.
Again, the process of mobile lenders may vary depending on:
the loan amount you intend to borrow;
your financial situation; and
the lender you are paired with.
Can I get a loan through mobile lenders?
In short, it depends on a few factors, including:
Your unique situation.
The company you apply with.
The type of mobile loan you apply for.
However, Monzi also has certain eligibility criteria you must meet before you apply for a mobile loan.
Specifically, make sure that you are eligible to apply by checking off everything on the list below:
At least 18 years of age
An Australian Citizen or Permanent Resident
Have a personal email address and phone number
Have a personal bank account with three months of transactional history
Please note that your application may not progress if you fail to meet any of the above criteria. Moreover, there are a number of other factors that credit providers may consider when reviewing your mobile loan application, including your credit history and income.
Who can access mobile lenders?
Anyone who is eligible is welcome to apply! Specifically, your eligibility will usually depend on your financial situation and credit history.
The amount someone is approved for depends on an assessment of the borrower's situation and whether they can comfortably afford their repayments. If Monzi successfully matches you with a lender, they will be in touch to begin the assessment process.
In addition, mobile loans can be very helpful if you are dealing with an emergency expense or looking to make a special purchase. You may able to apply for cash loans between $2,100 and $15,000, depending on your personal situation.
However, you should only apply for a mobile loan if it:
meets your objectives and needs; and
is reasonably affordable for you to make regular repayments.
Consult a financial adviser or loan calculator if you're uncertain about whether you should apply for a mobile loan.
Are there different mobile lenders?
People use online lenders for a range of reasons. After all, everybody's financial needs are different. As a result, there are different kinds of credit providers for every situation.
Australia's network of lenders can be simplified into a few broad categories:
Short-term lenders: This includes lenders offering short-term personal or business loans. Often, your loan will be processed quickly and you'll generally have a repayment term between a few weeks and several months. Short-term lenders may also include lenders offering payday loans.
Bad credit lenders: This includes lenders providing loans to borrowers with below-average credit. To account for the added risk, these credit providers may charge higher fees.
Branch lenders: This includes more traditional credit providers, such as banks and credit unions. Additionally, if mobile lenders isn't for you, you will usually be able to walk into a physical branch and apply for a loan in-person.
Large-amount lenders: This includes institutions that specialise in providing large personal loans, often amounts between $5,000 and $30,000. Banks, credit unions, and some non-traditional lenders can be included in this category.
Equipment and vehicles: This could include an actual company selling you the equipment like a car dealership, or a third-party provider specialising in equipment financing.
Is mobile lenders the right choice for me?
That's really up to you! While Monzi does its best to make consumers aware of all the factors involved, you must consider your own unique situation to determine whether it suits you.
There are many factors to consider before deciding to apply for a rapid cash amount on your mobile today. Some of these may include:
Your income, savings, and assets
Your day-to-day expenses
Any current debts you have
Any upcoming expenses you will face
Your credit history
Ways you might be able to minimise your overall costs, in order to reduce the amount you need to borrow.
The kind of mobile loan you want.
The cost of repaying a personal loan, which will likely come with interest and additional fees.
It is also wise to check your mobile loan eligibility by seeking out an estimate of your repayments prior to applying for a loan. This way, you will know if you can afford to repay what you intend to borrow. Then, compare the factors listed above with the value of this estimate, and assess whether a mobile loan would still be a good choice for you.
It may even help to evaluate these numbers with a financial adviser, prior to applying.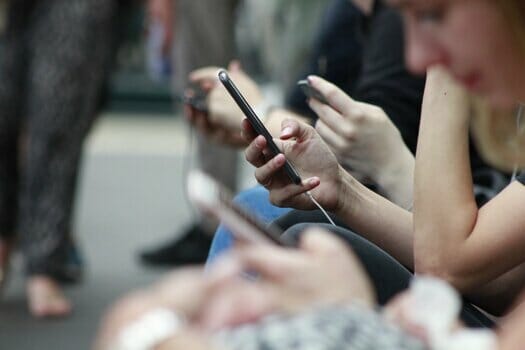 What is a mobile loan eligibility calculator?
A loan calculator is a finance tool you can access from your mobile if you're considering applying for a loan. Based on what you can afford to borrow and over what period, the calculator provides you with an estimate of your potential loan repayments. In other words, you input numbers, it spits out answers! You can then decide whether that loan suits your personal budget and terms.
This will generally involve you entering details such as your loan amount, interest rate, and the repayment period. As a result, the calculator may determine what your routine repayments might be.
However, note that the repayment values generated by mobile loan calculators are only an estimate. This means that they are non-binding and used only for display purposes.
Ultimately, your lender will determine the actual value of your repayments if you apply for a personal loan.
How do I access mobile lenders?
Though we try not to beat our own drum too often, Monzi is an easy and efficient lender-finding service that could help you gain access to mobile lenders through our wide network of credit providers.
If we are able to pair your with a lender, they will then assess your mobile loan application. While it's true that lenders offering rapid approval may process your request quickly, accessing your cash isn't as simple as gaining approval.
If approved, the mobile cash loan will be transferred to you. Therefore, the time it takes for the cash to appear in your account will depend on interbank transfer times and when you apply.
Generally, banks only process transactions during defined business hours. As a result, mobile loan requests submitted on weekends or outside of regular hours may be delayed.
So, while there is a chance that you may be approved on the same day, Monzi cannot guarantee anything.
However, as a fast-moving company ourselves, Monzi understands what it's like to want results on-the-go. If this sounds like you, scroll up to apply for a mobile loan with Monzi today!
Mobile loans for bad credit
Do you have poor credit? A history of missed repayments? Fear not— you may still be able to access fast mobile lenders through our range of online lenders.
While many lenders may check your credit score, that only represents one minor stage of the process. Lenders will do their best to determine what kind of repayments may be affordable for you, also taking your income and outgoing costs into account.
Therefore, if you are currently in a financially stable position, it is possible that your mobile application may be successful in spite of poor credit history.
However, it must be noted that loan approval is at the lender's discretion. As a result, loans offered to customers with bad credit may incur higher fees and interest rates. This is generally to offset the additional risk that lenders face when offering mobile loans to borrowers with bad credit.
Still, it is important to remember that lenders will often review more than your credit score. Credit providers may also base your outcome on your income, expenses, and employment status.
So, if a past default or two is looming over your head like a dark cloud, Monzi might be your ray of hope.
Mobile lenders: Mobile payday loans
In short, a payday loan refers to any small unsecured loan of $2,000 or under that is offered by payday lenders. The repayment period of these loans may be very short, often as brief as four weeks.
Many Aussies opt for a payday lender because they believe they will be easily approved and have the cash sooner. However, as the market for alternative finance grows rapidly, so too does the number of lenders offering payday loans. Therefore, it may be difficult to know where to start, or even how to compare these lenders.
In any case, at Monzi, we typically don't associate with payday lenders. Instead, we aim to pair you with lenders offering personal loans from $2,100 to $15,000. In short, these loans may be more manageable, given that they can come with repayment terms of up to 24 months.
Mobile lenders: Mobile instant loans
Looking for a lightning-fast loan on your mobile? Monzi might be able to match you with an available lender!
But what is an instant mobile loan? In short, these lenders will waste no time assessing your claim so they can provide you with an outcome, and fast.
At Monzi, we work with lenders who may be willing to offer mobile loans between $2,100 and $15,000 with seemingly instant approval. Furthermore, if you apply during normal business hours, Monzi may be able to pair you with a great lender in under 60 minutes!
While instant mobile lenders may be an effective way to cover your immediate expenses, you won't receive your cash the second you apply. Rather, lenders will assess your application to ensure that the loan that you've applied for is right for you. As a result, there will always be some period of time between your request and outcome.
In other words, instant mobile lenders simply refers to a loan where you receive the outcome so quickly, it feels as though hardly any time has passed!
Mobile lenders: Guaranteed approval
Unfortunately, Monzi cannot guarantee that you will receive loan from one of our lenders. Moreover, no lender should be offering definite approval, as this is technically illegal in Australia.
In fact, please take caution if you happen to discover lenders offering bad credit loans with 'guaranteed approval', as they are likely not taking their responsible lending obligations seriously.
Responsible lending
As we mentioned above, all loans are assessed. But why?
Put simply, responsible lending is all about protecting you: the borrower. After all, lenders would not offer a loan that is unsuitable to a consumer. In other words, you should be able to make your due repayments without significant hardship.
So, you may be wondering, what are responsible lending obligations? Well, the third chapter of The National Consumer Credit Protection Act requires lenders to:
Make inquiries into the borrower's financial situation;
Take steps to confirm the borrower's financial situation; and
Assess whether or not the credit contract is suitable for the borrower.
For further details, visit the ASIC website.
Why should I trust Monzi?
Monzi can make it simple and convenient to find an available lender. We believe in our service and think you will too. However, if you're still not convinced, here a few additional benefits of applying with Monzi:
Apply fast: From start to finish, your Monzi application should not take longer than a few minutes. We only ask for the essential details, so you can get back to the things you want to be doing.
Speedy outcomes: Our lender-finding system works quickly to provide you with an outcome in no time. Moreover, the lenders we work with often assess cash loan applications fast too.
Top-notch security: We use Comodo and McAfee software to secure our online system. So, with two of the top internet security providers on our side, your information is always safe with us.
Reliable lenders: We have access to an extensive network of established, licensed lenders.
Flexible repayments: terms may range from 12 to 24 months, depending on the amount you intend to borrow. In addition, you have the choice of weekly, fortnightly, or monthly repayments.
Can I apply with Monzi?
Yes, of course! If you want to apply with Monzi, just ensure that you meet our eligibility criteria and provide all necessary details. This is because lenders will use these details to evaluate your application.
Therefore, if you fail to provide any of the details required, there is a chance that your application could be delayed or denied.
So, before you start your journey, ensure that you can supply the following:
Your personal details
Online banking details
An estimate of your current expenses
The amount you intend to borrow
Your preferred repayment term
Reason for application
Your MyGov details (if applicable)
Any other necessary information