Apply for so easy loans online today. Let Monzi help you with easy loans from $2,100 to $15,000. No paperwork. Quick outcomes. Apply now.
So easy loans
Struggling to find a lender that's understanding of your circumstances?
Unlike traditional lenders, easy lenders may be more willing to take on customers with imperfect circumstances. Put simply, their lending criteria may make it easier to secure approval.
That means you may be approved for the loan you need whereas in the past you may have been denied. Best of all, you may get your cash loans today while repayments are spread over months or years. That way, there's no need to compromise your budget.
For fast loans of between $2,100 and $15,000, why not consider Monzi? Our lender-finder service makes it easy to connect with a great lender. You may be assessed in no time. Certain lenders may be able to offer same day loans.
Do Monzi offer so easy loans?
No.
This is because Monzi is not a lender. We're a lender-finder service which means we simply bring together borrowers and lenders.
When you're in a bind and need to find a great lender quickly, you're welcome to apply with Monzi. Once we receive your application, a lender from our network will be in touch if they can make you an offer.
We work with lenders who offer easy loans up to $15,000 with both long and short repayment terms. For a few examples of the loans that may be offered, check the table below.
| Cash loans online | Approved amount (AUD) |
| --- | --- |
| Quick loans bad credit | $2,100 |
| Easy loans with no credit check | $1,500 |
| Fast easy cash loans | $2,500 |
Finally, keep in mind that Monzi cannot guarantee you being offered no credit check loans. This is because Monzi has no control over the assessment of applications.
Fast approval vs instant loans: what does it all mean?
One thing you'll notice is that a personal loan can be described in a hundred different ways. While they are all relatively similar, they are different too.
The one that requires the most explanation though is an instant loan. While this sounds exciting, unfortunately, it's not quite as it seems. Rather than receiving same day cash the instant you apply, there will be some waiting time.
This is because lenders are obligated to assess all applications they receive. As such, there is always some processing time involved. Therefore, an instant loan simply refers to a quick money loan that is processed so swiftly that it feels like you receive an outcome ASAP.
This is the same for fast approval. With both loans, lenders will waste no time assessing your application. You may have an outcome before you know it and your cash soon after.
Quick loans bad credit
You may find it difficult to find bad credit loans. Traditional lenders like banks are typically unforgiving of poor credit.
Luckily, the recent growth in the online lending marketplace has produced a different way of thinking. Lenders specialising in easy finance are more willing to work with people who may have imperfect credit. This includes bad credit.
Rather than just looking at your credit record and denying your application out of hand. These lenders will assess your complete financial situation. By getting an idea of your income and everyday expenses, they're able to determine what's affordable for you.
While approval is never guaranteed, some lenders may be willing to take on bad credit. Apply today with Monzi and we may be able to match you with one such lender.
Why is my credit history a big deal?
If you have a spotty credit history, you probably know the troubles it can create when it comes to applying for a loan. But why?
Well, for lenders, your credit history is the best guide they have. It's what they use to calculate your creditworthiness, the extent to which you are suitable to receive credit. In other words, your trustworthiness as a borrower.
The logic goes that the higher your creditworthiness, the more likely you are to repay your loan on-time and in-full.
Your creditworthiness may influence:
The amount lenders are willing to loan you.
Approval of your application.
Interest rates, fees or additional charges: you may have to pay more to account for the lender's additional risk.
Can I improve my credit score?
The good news is that anyone can improve their credit score. If you've got bad credit, it is possible to bounce back. However, the not-so-good news is that there are no quick fixes. Improving your credit score requires considerable time and discipline.
To start you off, some key credit-improving tips include:
Applying for credit only when it's absolutely necessary.
Find the best deal: apply for credit at the lowest rate possible to reduce the amount you must repay.
Make your repayments on time and pay off outstanding debts.
Review your credit report regularly.
Do so easy loan assessments include credit checks?
Yes, however, not always.
While certain lenders may offer no credit check loans with instant approval, many won't. In other words, do not assume you will get a loan without a credit check.
Credit checks are simply a part of the individual lender's assessment policy. As a result, it may come down to the lender you are paired with.
Should a credit check not be conducted, lenders will assess your income and expenses instead, so they can generate an idea of the repayments you can afford.
In any case, a credit check won't be the be-all and end-all for your application. All of Monzi's lenders will look at a range of factors to determine your suitability for an unsecured bad credit loan. Your credit history is simply one part of this.
Loans for people with really bad credit
While lenders offering easy finance are typically more understanding of your situation than other lenders, that doesn't mean they will always approve your application. They still need to ensure that the money lent to you will be repaid.
In any case, if you have credit well below where it should be, you are welcome to apply with Monzi. We may be able to match you with a lender willing to assess your application. Approval will be at the lender's discretion.
What can I cover with so easy loans?
The best thing about a personal loan is that it can cover almost any legitimate expense.
Every day, there seems to be a new reason for someone to apply with Monzi. While the list of potential expenses could go forever, there's no doubt some expenses are more common than others. To give you an idea, we've put together a brief list below.
Car costs, repairs and maintenance.
Household expenses, upgrades, repairs.
Bills: medical, vet, utilities, rent.
Travel or holiday loans.
New appliances or technology.
Am I eligible to apply with Monzi?
Ready to apply? Ensure you meet our four eligibility criteria first. See below:
At least 18 years of age.
An Australian citizen or permanent resident.
You must have a current phone number and active email address to allow us to contact you.
You must have earned a regular income for the three months prior to your application, deposited into an online banking account.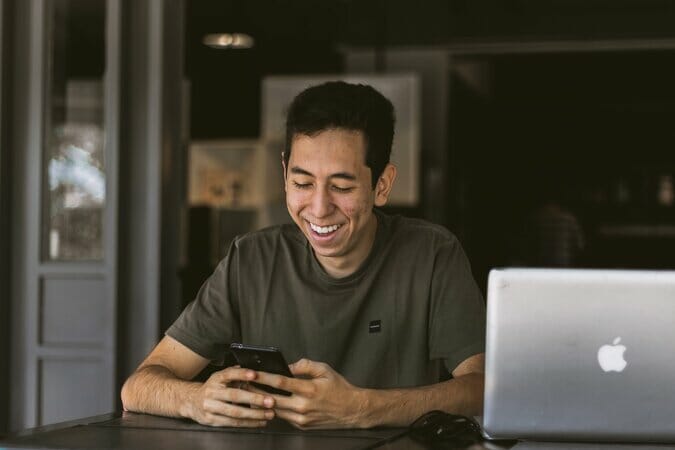 Monzi makes it simple to apply for so easy loans
Is Monzi right for you?
We know you want life to be hassle-free. To help make this a reality, we've refined our applications down into a simple, three-step process that can be completed in minutes.
Apply: use the loan slider to select your ideal loan amount and repayment period then supply the required personal details.
Search: After we receive your application, our automated system will set about trying to find an available lender willing to assess your claim.
Result: We'll reach out to let you know the result of our search. If we successfully pair you with an available lender, they'll contact you to complete the assessment process.
So easy loans online: turn to Monzi
While you can do your own research, a lender-finder like Monzi can make finding a credit provider easy. Best of all, it's 100% online.
If you choose to go it alone, the first thing you'll notice is how much choice there is. These days, lenders are popping up everywhere. A quick Google search can yield hundreds of results.
With this, it can be easy to become overwhelmed. To avoid the stress and hassle, turn to Monzi.
Lodge a simple application in minutes. From there, our automated system will set about trying to find you a lender. Apply during business hours and you may have an outcome in an hour.
All the lenders in Monzi's extensive network are licenced and reputable. At the end of the day, Monzi may make finding great lenders simple and stress-free. That's all there is to it.
Can I apply for cash loans if I receive Centrelink payments?
Of course.
Lenders will assess your claim like any other. If Centrelink payments account for some or all of your income, you may still be approved for a loan.
One thing to keep in mind is that lenders do view Centrelink payments differently. While some lenders will view it as a legitimate source of income, others may not. As a result, it will depend on the lender you are paired with.
If you do receive Centrelink payments and need a quick cash option, apply with Monzi. We may be able to match you with an understanding lender who might be able to help.
Easy loans with fast approval: the steps you can take
Assessments and their associated processing times are affected by a number of factors. A number of which are within your control. If you hope to receive instant cash loans Australia, consider taking the following steps.
Apply during business hours: the lenders who assess your claims are humans too. While it may be possible to be assessed outside of regular hours, these applications typically encounter delays.
Provide all the necessary details: if you fail to provide all the information required to assess your claim, your outcome can be delayed as your lender may be unable to check their required boxes. This may include banking details, proof of employment, income details etc.
Remember the banks: bank transfers are typically only processed during business hours. In addition to this, transfers made on weekends or public holidays typically aren't processed until the following working day.
Comparing so easy loans
Unfortunately, at Monzi we are unable to say what loan is right for you. At the end of the day, it will depend on your unique financial situation.
If you find yourself trying to compare loans to decide which one is best, there are a few things you should consider.
Fees and rates: these two factors will determine how much you have to repay on top of the principal amount. Put simply, lower is better. Find the best deal to ensure you're repaying as little as possible.
The lender: are you dealing with a licenced and reputable lender? Check their reviews to get an idea of past client experiences.
Repayment periods: is the loan a short-term or long-term commitment? Have an idea of which works best for your situation.
Flexibility: some lenders may offer the option to modify your repayments or repay your loan sooner.
What do lenders assess?
In order to comply with their responsible lending obligations, lenders must take three steps in order to assess the suitability of the loan for the customer.
The steps are as follows:
The lender must make reasonable inquiries into the borrower's financial circumstances.
The lender must take steps to verify this information (e.g. a credit check).
A final decision must be made as to the suitability of the loan.
For more information about responsible lending obligations and practices, visit the ASIC website. It may be able to provide you with the information you need.
Apply for so easy loans today
Monzi can try to help you find a potential lender now. When you're ready to begin, the loan slider at the top of the page makes it simple. Submit an application in minutes.