Get laptops on finance today. Need a new laptop for work or study? Apply for a personal loan with Monzi. $2,100 to $15,000. Approved online.
What does it mean to buy laptops on finance?
Buying on finance essentially means that you are borrowing money to fund your purchase. In the case of this article, we are referring to buying a laptop computer. If you buy on finance, then you will receive your laptop today and will need to make some kind of on-going repayments over a period of weeks or months. In other words, you have to pay off the debt.
Ultimately, the purpose of buying on finance is to allow you to purchase something you might otherwise have been unable to. Rather than paying the full price upfront, you can spread the costs out over a term that better suits your budget.
While that covers the basics, we're only just starting out on Monzi's guide to buying laptops on finance. Read on as we dive deep into everything that you might need to know.
What are the benefits of buying a laptop on finance?
Whether you buy a car, a home or a laptop on finance, the main benefit is always the same. You can avoid paying a significant amount upfront. Often, this is an amount that you simply couldn't afford to pay. By dividing your costs into instalments or loan repayments, you can spread the costs out over a long period to make it more manageable. Read more about buy now pay later no credit check Australia here.
Given this, you don't have to totally compromise your current budget just to buy that new laptop you need for work or study. You'll just need to factor in your regular repayment amount. As a result, you should still have enough cash to afford your current, everyday expenses such as rent, food and other bills. Laptops on finance allow consumers to purchase computers by making monthly payments over a specified period, making technology more accessible without the need for an upfront full payment.
Are there any drawbacks?
Yes, potentially.
While buying on finance might allow you to fit a purchase into your budget, downsides may include:
Interest payments or fees if you borrow money to fund your purchase.
Less money to spend, given that you will need to make a regular repayment.
Some loans and financing options might come with long repayment terms (e.g. up to two years).
Buying on finance is a liability, meaning if your financial situation changes, you may find it difficult to afford the associated repayments down the line.
In any case, weigh up the pros and cons to decide if buying a laptop on finance is right for your situation.
Laptops on finance: what are my options?
Laptop finance comes in a number of different forms. As a result, if you cannot afford to pay cash upfront and require financing, you'll need to weigh up your options to determine which is best. See below as Monzi outlines so ways that you might buy a laptop on finance:
Store financing
When purchasing laptops on finance, this is arguably the most common approach. If you buy your laptop directly from a retailer, they may offer store financing. This means that you get your laptop today and pay for it via a series of instalments. As a result, it's often a more manageable option than paying cash upfront. While financing may be interest-free initially, if you still owe money at the end of the promotional period, then interest will be applied.
Each retailer will have their own policies when it comes to financing. Therefore, you may need to make inquiries regarding your eligibility and the repayment terms you could be offered.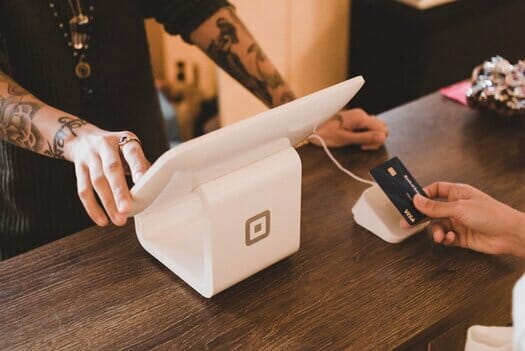 Buy now pay later (BNPL)
From AfterPay to ZipPay, BNPL services have fast become the preferred method for Australians looking to buy laptops on finance. In short, these services allow you to get your new computer today and divide the costs into several interest-free instalments. That way, you might ease the burden on your budget by spreading the costs over a few weeks or months.
So, if buy now pay later laptops with no credit checks are on your mind, explore your options. These days, there is no shortage of innovative BNPL companies who might help you.
No Interest Loan Scheme (NILS)
The NILS provides safe and affordable access to credit for low income Australians that can be used to purchase certain necessities. If you are eligible, you might be able to borrow the cash you need to finance the purchase of your new computer for educational purposes. With this, you can avoid the interest costs that may be applied on standard loans. Do your research to determine if you qualify for this scheme or other similar community schemes.
Personal loans for new tech
Australians use personal loans to cover a variety of expenses including car repairs or emergency travel. However, if you need a new laptop, this might be one way that you can complete your purchase.
Through Monzi, you can apply for fast cash for new technology from $2,100 to $15,000. We might be able to match you with a lender in just 60 minutes. If approved, you'll get your cash so you can go and buy that laptop, phone or tablet you need.
Just be aware that you must repay your loan via a series of instalments. Moreover, lenders will apply fees and interest charges. So, consider the costs and how it would impact your budget before applying.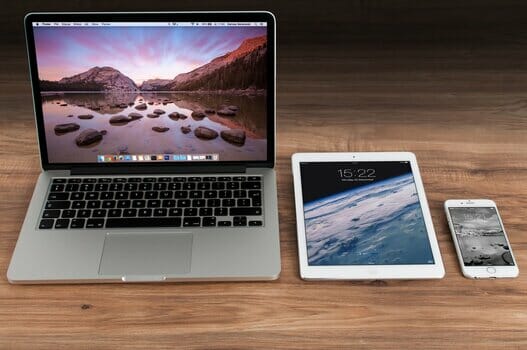 Should I buy laptops on finance or pay cash?
Whenever possible, it's usually better to pay cash. That way, you don't have any outstanding liabilities. Instead, you are the outright owner of your new laptop. However, paying cash upfront is usually much easier said than done.
We all know how difficult it can be to juggle a budget. Between paying bills, food and rent, trying to save up for a new computer can take a long time. As a result, if your old laptop decides it no longer wants to work and you need a new one, laptop financing might be the best option for you. Between personal loans, buy now pay later laptops and in-store financing, weigh-up the pros and cons to determine which option is best for you.
Can I finance a laptop with bad credit?
Some bad credit finance options might be available.
At Monzi, we work with lenders who might offer you new computer loans, even if your credit isn't the best. To do this, they understand that your credit score is only one piece of the puzzle. They will look at your current financial situation to determine your outcome too. However, approval is never guaranteed.
In addition to this, buy now pay later laptops with bad credit could be an option too. As we've touched on, BNPL involves dividing your costs into four easy instalments. With this, your credit history may not affect your ability to access these services. However, this may vary based on the company you have an account with.
What about without a credit check?
Yes, potentially.
Buy now pay later no credit check laptops could be an option. In short, BNPL providers often do not conduct hard credit checks when you sign-up or make a purchase. Instead, they complete a soft check to confirm your identity.
By comparison, a credit check may occur if you purchase via store financing. However, this might vary based on the retailer you make the purchase through. As a result, you'll need to do your own research and read the terms and conditions.
Finally, if you decide to apply for a computer loan through Monzi, then you may be matched with a lender who will conduct a credit check as part of your application. Personal loans with no credit check are rarely offered. However, lenders look at more than just your credit report as part of your loan assessment.
Is it good to finance a laptop?
Ultimately, Monzi cannot say whether or not it is a good idea. In most cases, it comes down to your financial situation. If you have the savings available and can afford to purchase your new laptop outright, then this might be preferred. However, if you need to manage your cash flow and don't want to put undue strain on your budget, then purchasing laptops on finance might be a better option for you.
Where possible, it's usually best to avoid additional costs. In-storing financing and buy now pay later laptops might be interest-free. That way, you won't get stung with extra fees and charges on top of the purchase price. However, if you borrow cash via a loan, then lenders will charge fees and interest.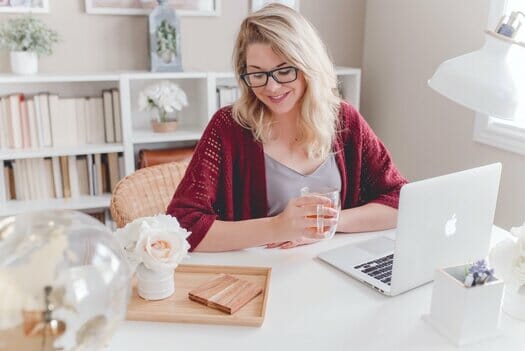 How do I pick the right laptop?
Picking the right laptop is all about comparing. You compare personal loans before applying. You compare new sneakers before buying. So, logically, you should compare laptops too.
Unfortunately, laptops are a little more intricate and expensive than new sneakers. As a result, there are several points worth comparing. However, if you take the time and do your research, you might find a great new laptop at a price you can afford.
See below as Monzi breaks down the key points that you must compare:
Price
The most important factor. When you make a purchase, have a clear budget in mind. Know how much you can afford to spend, before you spend it. While a more expensive laptop might be better, you shouldn't over-extend your budget. These days, there are plenty of high-quality laptops available at a range of different price points. Compare brands, read user reviews and ask an expert to decide which laptop provides the best value for money.
If you are not sure how much you can afford to spend, use Moneysmart's budget planner to assess your current financial situation. From there, you can work out what price is affordable for you.
Processing
There is nothing more frustrating than a slow laptop. If you click, you need it to respond immediately. You don't want to wait while it catches up to your demands. This processing speed comes down to the processor built into the laptop. For most everyday Aussies, different types of processors will mean very little. That's why it's important to ask. Arm yourself with as much information as possible to make an informed decision when getting laptops on finance.
Operating system
The debate continues to rage: Mac or Windows. Almost everyone has an opinion on it. In most cases, it's a matter of personal preference. However, it's often difficult to switch between the two once you've become accustomed to one of them. If you have an iPhone, then Mac might have some benefits, given that you can connect your phone to it with ease. However, it's your decision. Your mind might already be made up.
Battery life
All laptops will come with a charger. However, you want to ensure that it has adequate battery life so that you can unplug occasionally, particularly if you will be adding classes or meetings away from your home.
When it comes to battery life, keep in mind that there are many factors that might have an impact. As a guide, the battery on most laptops will last for anywhere from two to eight hours. However, if you are using it for research, it will usually last longer than if you are using it for gaming.
At the end of the day, while battery life may not be the be-all and end-all when you make a decision, it can often be an important factor worth considering. Think about how you will use your new computer and allow that to inform your decision.
Touch screen/Tablet
In recent years, touch screen capability has become a major selling point for many laptops. After all, it gives you the option to write directly onto the screen or traverse webpages with ease. However, touch screens can be polarising. While some people use them extensively, others see them as superfluous. Depending on which side of the fence you fall on, this might factor into your decision when you buy a new laptop.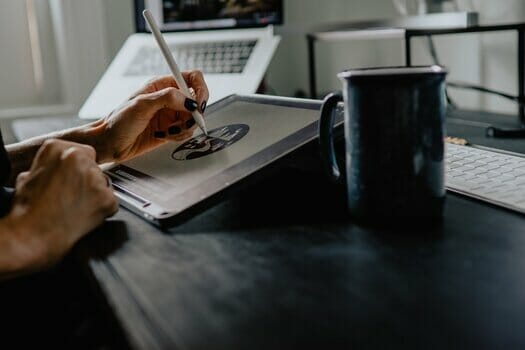 Size
If you plan to carry your laptop around in your backpack, you don't want anything that's big and bulky. Instead, you want something that's lightweight and transportable. By comparison, if you intend to leave your laptop on your desk at all times, size might be less of an issue for you.
As a guide, laptop screens range from approximately 10 inches to 17 inches. Obviously, there will be some correlation between screen size and weight. As with most other factors, the right size laptop comes down to your objectives and preferences.
Storage
Like your phone, laptops come with a finite amount of storage. Obviously, some laptops will have more than others. The amount of storage that you need depends on what you're using a laptop for. If you are going to be gaming or storing plenty of video footage, you'll need more storage than someone who just wants to keep their assignments on there.
If you are having issues with storage, you can purchase a range of external storage devices such as hard drives and USBs. These external devices are relatively inexpensive, but just ensure you keep track of it. There's nothing worse than losing a hard drive with all your important files.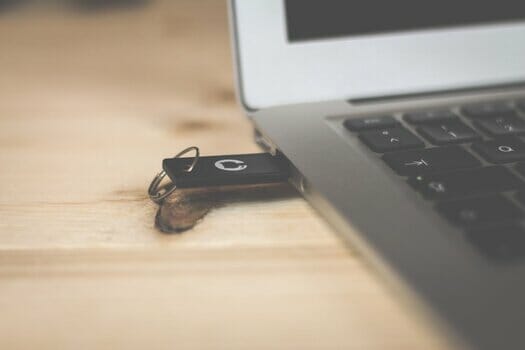 Can I get laptops on finance with Monzi?
At Monzi, we can set you on the right path.
We're not a lender, meaning we can't offer you finance. Instead, we're a lender-finder service. That means that if you need to borrow money to finance the purchase of a new computer, you can apply with us.
From there, we'll attempt to match you with an Aussie lender from our network. Apply during business hours and you might receive an outcome in just 60 minutes. If approved, you can finance your new laptop purchase in no time. Then, make your repayments over the coming months or years until your loan is paid off.
Ultimately, Monzi might be the easiest way to find a lender online. With straightforward applications and fast outcomes, you might be able to get your laptop today.
Apply now.
Personal loans for all Australians
Through Monzi, you can apply for online personal loans from $2,100 to $15,000. Best of all, we operate Australia-wide. So, it doesn't matter whether you need a new laptop in Western Australia, Tasmania or Queensland, we'll always do our best to help you.
One way to spend your personal loan could be to fund the purchase of a new computer. Whether it's to use for your business or to help with your studies, an update-to-date, speedy laptop undoubtedly makes life a little easier.
While new computer loans do provide cash upfront, remember that you must repay these loans with interest. As a result, costs can be considerable. Therefore, it's always a good idea to compare your options. For instance, could you apply for in-store laptop financing or buy now pay later laptops.
In any case, if you like what Monzi can offer you, apply today. Easy cash could be at your fingertips. A new laptop might be more affordable than you think. Let's go.
How do I apply for laptop finance with Monzi?
Via Monzi's lender-finder, you might access the fast and easy loans you need to purchase a new computer. Before you get started, though, confirm that you are eligible:
Australian citizen or permanent resident.
At least 18 years old.
Possess a current email address and mobile number.
Can provide the details of an online bank account, where your income is deposited.
Tick all the boxes? Great!
To apply, just follow these steps:
Use the loan slider to select your preferred loan amount.
Complete your online application by providing the necessary details. Hit 'submit.'
Allow us to try and find a lender for you. Our automated system will scan through our lender-network and attempt to pair you with an available credit provider.
Keep your phone close by as we will contact you with an outcome. If things go to plan, your new lender should contact you shortly after.
Note that approval is not guaranteed.
Contact us
At Monzi, we're expert lender-finders. While we don't maintain physical branch locations, we can assure you that we're real people. With this, we understand that it's normal to have questions before you apply. As a result, if there's anything you need to know or want to ask, contact us at [email protected] and our customer service team will get back to you shortly.
Do keep in mind that Monzi cannot offer laptop financing ourselves. We are only a lender-finder, not a lender. If you have questions regarding the loans you might be offered or your eligibility, it might be best to contact a lender directly.
Laptops on finance: apply with Monzi now
Apply for quick cash loans from $2,100 to $15,000 with Monzi. Whether you need computer loans or laptop financing, a cash loan might help you access the funds you require. If approved, you'll receive cash upfront. From there, you can purchase your laptop and repay it via a series of instalments.
Time to get started? Hit 'Apply Now.'
For more Monzi, follow us on Facebook, Instagram, Twitter and Pinterest.