Wedding loans from $2,100 to $15,000. Make your special day one to remember. Get a fast outcome within 60 minutes*. No paperwork, 100% online.
Monzi is a lender-finding service. We do not offer financial advice. Consider seeking independent legal, financial, taxation or other advice to check how the information and ideas presented on this website relate to your unique circumstances.
What is a wedding loan?
As the name suggests, these loans are available for people wanting to finance the cost of their wedding. Some common examples of this wedding loan is included in the table below.
| Wedding loans | Wedding loans Australia |
| --- | --- |
| Unsecured wedding loans for bad credit | Personal loans for wedding |
| Wedding loan with no credit check | Wedding loan for people with bad credit |
Is it possible to get a wedding loan for your wedding?
Absolutely!
A wedding loan is simply a personal loan that you can use to cover any wedding-related expenses, from catering to venue hire. The interest rates on a wedding loan will be determined by the loan product you apply for, as well as the lender themselves. Most online lenders will have a fast and easy application. Moreover, even if you have poor credit or receive Centrelink, certain lenders may still be able to consider your application.
Monzi's lender-finder service could potentially pair you with a credit provider offering wedding loan up to $15,000.
How much does a typical wedding cost?
According to ASIC's Moneysmart website, the average total cost of a wedding is around $36,200! While that does, initially, seem very high, it makes more sense when broken down:
Food, alcohol and venue: $18, 683
Wedding clothing and accessories: $4, 271
Photography $3, 983
Entertainment $2, 896
Flowers and decorations $2, 896
Ceremony $941
Other (cars, hair, makeup, accommodation, etc.) $2,534
As you can see, weddings don't come cheaply. As a result, it is relatively normal for Aussies to take out credit for their big day. Here is a breakdown of how Aussies paid for their wedding, according to ASIC:
18% used their credit card
54% has contributions from their parents
60% took out a loan
82% used their savings
Saving before your wedding
Because weddings are such a major expense, consumers should start seriously saving and planning for their big day well in advance. Wondering of ways to save money for your wedding? Here are five simple ways you can start getting financially ready for your wedding day:
Get the money conversation started early with your partner and both your parents.
Map out your dream day and start saving early.
Create a budget around what you know you can afford and stick to it.
Do plenty of research and shopping around.
Consider having an off-season wedding.
How can I have a cheap wedding?
To give you a hand, we have given you a list of a few things you could do to save serious coin on the day.
Conservative guest list. You do not have to invite every single person you've ever met to your wedding. In addition, if you're looking for a more intimate wedding, a smaller guest list is the way to go.
Ask for help instead of gifts. If any of your friends or family have a useful skill (musician, photographer), ask for their help instead of gifts.
Catering. Consider asking friends and family, gifted in the culinary arts, to help cater your wedding. After all, catering companies can often be very expensive.
Bridesmaids/groomsmen gifts. It is customary in some circles to give gifts to the bridesmaids and groomsmen. However, these may be unnecessary these days.
Stock your own bar. Shop around at discount bottle shops for deals, and see if you can save a few quid on the bar tab.
Contact universities. Many universities will have students studying a particular instrument. You could, as a result, get much cheaper musical entertainment.
Keep it hush-hush. Don't mention you are planning a wedding when booking anything, as vendors often hike their prices up for weddings.
Do banks offer wedding loans?
Banks may offer wedding loan that can be used to cover the cost of a wedding. Moreover, banks may be able to lend up to $50,000!
Although, if you have a poor credit history, you may find it difficult to be approved for a wedding loan from a traditional lender. However, credit providers all vary in terms of their policies and criteria. Therefore, you should always contact a bank directly to find out if you're eligible.
What is the best way to pay for a wedding?
In answer to this question is simply, whichever you can afford and fits around your lifestyle.
If over the years, you have been saving consistently, you may be able to afford nearly everything out of your own pocket. On the other hand, if your savings aren't exactly at the level you'd have hoped, you could consider applying for finance.
At the end of the day, however, you will need to answer this question yourself. If you are unsure of the right course of action, consider seeking financial advice.
Is a wedding loan a good idea?
Well, that depends who is asking. In short, wedding loan may be a feasible option for some consumers and less appropriate for others. As a result, ask yourself the following questions before applying:
Can I pay for parts of the wedding out of my own pocket?
Are my friends and family able to help?
Can I afford the repayments within my regular budget?
At the end of the day, you will need to answer this question yourself. If, however, you feel a wedding loan fits your individual circumstances, find out how Monzi may be able to help.
What does Monzi do?
Monzi is a 100% online lender-finder service. In short, we employ some of the latest in banking technology to provide a seamless and streamlined service for Aussie consumers. However, behind our tech-centric business model, are Aussies just like you, working out of an office in a leafy inner-city suburb of Brisbane.
In essence, we are in the business of matching everyday Australian consumers with quality online lenders. Moreover, we've built up a trusted network online credit providers over time. Therefore, if you're looking for lenders offering wedding loan from $2,100 to $15,000, consider applying with Monzi.
How do I apply for a wedding loan?
Easy approval loans may be easier to find through Monzi's lender-finding service. Here's how you can do it:
Step One
Select the amount you'd like to apply for in the loan slider, and click Apply Now.
Step Two
Here, you will need to complete our wedding loan submission form. We only ask for the essential information, so this may only take you a few minutes or so. Once you have finished everything, our system will take it from there.
Step Three
Our system will now try and pair you with an available credit provider. Depending on when you apply, you may have an outcome within the hour. If a lender approves your application, they will be in contact.
Keep in mind, approval is never guaranteed.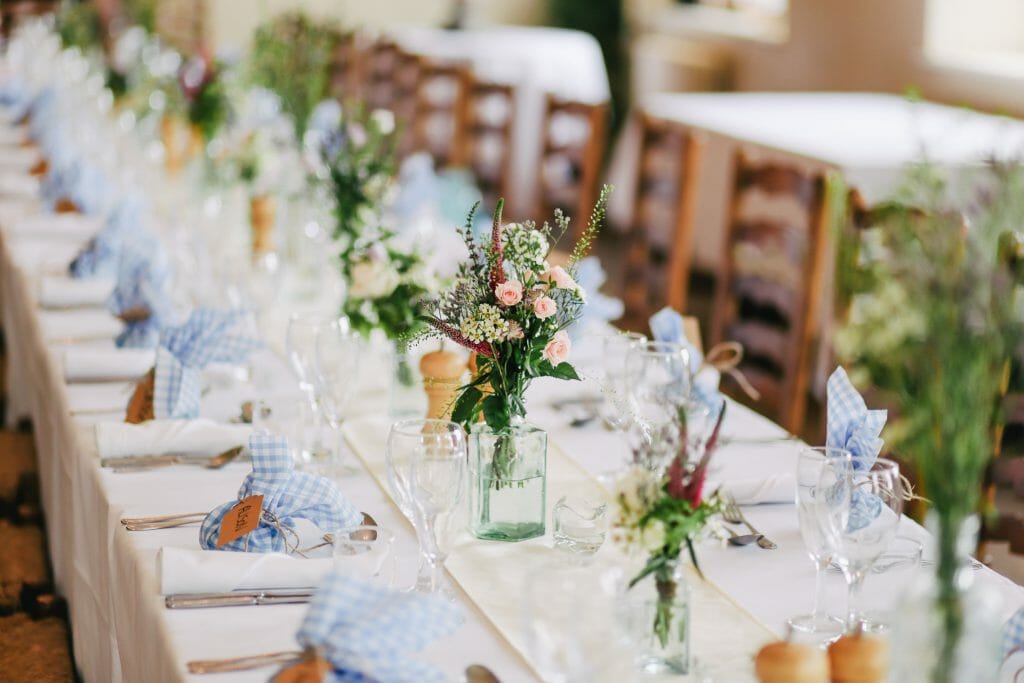 Am I eligible for Monzi?
At Monzi, we think everybody should be able to afford the wedding they want. After all, you only get married once (cough cough).
So, before getting started with Monzi, make sure you meet the criteria below:
At least 18 years old.
An Australian Citizen or Permanent Resident.
Have a personal mobile number and email address.
Received an income into a personal account for at least the past 90 days.
Is it possible to be approved for a wedding loan with bad credit?
Yes! Consumers may be able to be approved for wedding loans, despite their poor credit history.
Admittedly, while traditional lenders may be unwilling to offer bad credit loans, Monzi's network of lenders may be able to do things a little differently.
This is because our network of trusted credit providers may be able to focus on more than just your credit rating. Instead, these lenders may be able to take into account your regular income, expenses and budget.
Finally, you may be eligible for cash loans for bad credit. With lenders potentially offering up to $15,000, consumers may be able to cover the cost of any size wedding.
Why do you ask for my banking details?
As we mentioned above, our network of lenders may be able to focus on your current financial situation, instead of your credit history.
This is made possible through our system. In short, our system is able to digitally pull read-only copies of the last 90 days of your bank statements. Then, lenders are easily able to get a good understanding of your current relationship with money.
More specifically, lenders will be looking to confirm your regular income and expenses. In addition, lenders will look to see how you have been handling whatever other repayments you may have.
Finally, by accessing bank statements digitally, consumers do not have to supply any physical paperwork. In other words, you don't have to rummage around your house trying to find recent bank statements. No paperwork loans are the way of the future.
What about a no credit check loan?
A wedding loan may be a great way to finance the biggest party you'll ever throw. However, if you are searching specifically for cash loans no credit check Australia, you may be a little concerned about your credit rating.
Lenders may or may not conduct credit checks as part of their assessment policy. In short, it is up to the lender themselves to conduct a credit check. As Monzi is only the lender-finder, we cannot guarantee whether or not a lender will credit check your application or not.
Despite this, we can guarantee lenders will aim to look at more than your credit score.
I'm trying to avoid payday wedding loans
Despite offering payday loans with instant approval, payday lenders may not always be your best option. After all, many payday lenders offer only small loans of $2,000 and under. In addition, the short repayment terms may be inflexible, and as short as four weeks.
Instead, Monzi will aim to match you with a lender offering short term personal loans. Therefore, you may be eligible to apply for larger loans of up to $15,000 and choose a flexible repayment schedule that may fit around your lifestyle.
I'm looking for a wedding payment plan. Can Monzi help?
Wedding payment plans are a way to finance any wedding-related expenses and to spread the repayments over several months. In other words, consumers can afford the dress and wedding venue they want and then fit the repayments around their normal budget.
A wedding loan could act as a payment plan. More specifically, your repayments will be spread over 12 to 24 months, depending on the lender and the size of the wedding loan.
What are unsecured wedding loans for bad credit?
In short, they are small loans available to consumers with bad credit looking to finance their wedding.
Unsecured loans are generally small loans of $2,000 and under. Unlike secured personal loans, unsecured loans do not require security.
Security is an asset the borrower nominates as a guarantee they will comply with their wedding loan contract. Moreover, if a borrower is unable to repay their loan, the credit provider has the right to repossess and sell the asset.
As a result, unsecured bad credit loans for weddings may be a good option if:
You are looking for a wedding loan of $2,000 and under.
Your credit file is a little bruised.
You do not have an asset you wish to use as security.
So, if you're wondering how you can get a small loan today, consider Monzi. We may be able to pair you with a potential lender quicker than you can say I do.
Am I able to get a guarantee?
Assurance feels hard to come by these days. Moreover, when you are planning the biggest day of your life, you may crave certainty. However, when it comes to online finance, consumers should be very cautious around any lender offering guaranteed approval loans.
This may seem, initially, quite confusing. After all, being guaranteed finance can only be a good thing, right? Well, not really. We'll tell you why.
Technically, no lender should be offering loans with guaranteed approval. This is because all credit providers are required by law to lend money responsibly. To do this, lenders must make an assessment as to whether a wedding loan product is suitable for a consumer.
A loan product is considered suitable for a consumer when it fulfils the consumer's needs and objectives. In addition, consumers should be able to make their repayments without experiencing significant hardship.
After your big day
So you tied the knot officially with wedding loans? Congratulations!
There is, however, still work to do. After all, now that you're officially a family, your partner will be directly affected by anything that happens to you. As a result, there are a few things you need to take care of.
Update or create your will
Yes, we know, this is a little bit morbid. However, now that you are officially a family, you will need to think about what you want to happen when you pass away.
Your will takes effect when you die. In essence, your will determines things like how your assets will be shared, as well as who will take care of your children if they are still young. In addition, you can nominate whether you would like your money to be donated to charity.
Nearly half of Australians will die without a will or intestate. However, if you die without a valid will, an administrator will be appointed by the court to distribute your estate. This will be based on a pre-determined formula, and may not be how you wish your assets to be distributed.
Australians can write or update their will through private trustees and solicitors who may charge a fee. In addition, there may be public trustees available within your state who will not charge a fee.
Update your insurance
Insurance is there for you when things go wrong. In short, insurance helps us cover the financial cost of life's big moments. When you marry someone, however, your situation changes dramatically.
For example, you may want to consider updating or taking out life insurance. Life insurance covers your loved ones financially in the event of your death.
Consider for a moment, how your family would afford the following in the event of your death:
Mortgage
Child care
Education costs
Living expenses
Any other debts
Building superannuation together
Now that you're a team, you should consider your retirement together. In short, your superannuation acts as your nest egg. However, now that you are hitched, you and your partner will likely rely on your combined super when you retire.
As a result, you may want to consider boosting your super by making additional contributions. To find out more about boosting your super, visit the Moneysmart article on super contributions.
Is paying back my wedding loan easy?
Absolutely! If you're paired with one of our lenders, repayments are made incredibly easy and stress-free.
When you accept your wedding loan contract, you and your lender will reach an agreement on the loan repayment terms. More specifically, you will choose how many months you wish to pay your loan over, as well as the repayment schedule itself.
From there, repayments will automatically be deducted through a direct debit. In other words, you don't need to stress about repayments. In short, consumers only need to worry about ensuring there is enough money in their account when the direct debit rolls around.
What if I can't afford one of my upcoming repayments?
Look, the first step is to stay calm. After all, lenders are aware of how life plans and budgets can be shifted.
If you are worried you won't have enough money to afford an upcoming repayment, get in contact with your lender. Generally, if you give your credit provider at least 24 hours notice, they should be able to reschedule or cancel your repayment for a contractual fee.
I don't think I can afford my wedding loan at all anymore
Missing a repayment is one thing, but having your circumstances change dramatically is another. More specifically, if you are badly injured or made redundant, you may no longer be able to afford your repayments. If this occurs, you may want to consider applying for financial hardship.
Credit providers will have a hardship department equipped to deal with claims like these. Here's how you can apply for hardship:
Get in contact with your lender's hardship department.
Supply any supporting documentation (medical certificate, termination of employment).
Your credit provider will assess your claim.
Your credit provider may offer you an altered repayment plan if your claim is approved.
Before applying for wedding loans
While wedding finance can often be a great way to cover the cost of your big day, they may not be able to cover everything. In other words, consumers should always aim to cover as much of their wedding without credit.
As a result, you may need to make a few financial sacrifices before your big day. According to ASIC, here are the types of sacrifices made by Australians before their wedding day:
5% moved back in with their parents.
10% sold their car.
20% sacrificed their social life.
25% delayed other plans: (12% buying a home, 7% having a baby, 6% having the wedding).
32% had a cheaper wedding.
Apply today
All applications happen online!
Finally, consider all options before applying for loans if you receive Centrelink.
Find more Monzi on Facebook, Instagram, Twitter and Pinterest.