Can I use my super as security for a loan? Monzi explores your secured loan options here. Access cash loans from $2,100 to $15,000. Apply now.
Please note, certain ideas and products presented in this article may not be offered by Monzi nor the lenders we work with. This article presents only general information. Consider seeking professional financial, taxation, legal or other advice to check how the information and ideas presented on this website relate to your unique circumstances.
Using super as security for a loan: Monzi explains
Unfortunately, the short answer is no.
Superannuation is a protected asset. That means in almost all situations, no matter how much you owe, creditors will be unable to access your super. As a result, you will be unable to secure a loan using your super.
Luckily, though, there may be other options. Let's dive into Monzi's guide to your secured loan options now.
What about using my car?
A loan against your car is the most common form of secured finance. After all, more of us own a car than a boat or motorbike.
To be eligible, your car will typically need to be paid off and not be over a certain age. Moreover, it must be registered in your name and at least match the value that you're looking to borrow.
From there, the process of how these loans work is the same as described above. You'll need to attach the vehicle to your loan as part of your agreement before your cash loan is transferred. From there, it will only become a factor if you fail to make your repayments and your lender looks to begin the repossession process. Learn more about boat loans here.
Consider an unsecured loan instead!
Not all loans must be guaranteed. So, if you're after a small loan to cover a minor expense here or there, then you may consider an unsecured loan.
At Monzi, we work with plenty of lenders who specialise in offering small loans. In short, you can borrow amounts ranging from $2,100 to $2,000, which may be repaid over just 12 months. Best of all, given that there's no security required, they're potentially a quick and easy loan option.
Scroll up and use Monzi's loan slider when you're ready to apply. Let's go.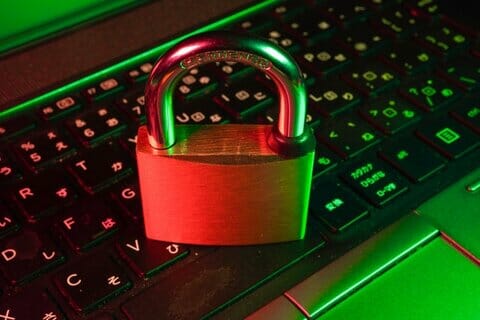 Using super as security for a loan with easy approval?
No, as we've mentioned, you cannot use your super as security on a loan. This is because super is protected from creditors. As a result, it is ineligible to be used as collateral.
In any case, if you're after a secured loan with easy approval, Monzi cannot provide any guarantees. Having said this, secured loans are often easier to get than an unsecured loan. Intuitively, this makes sense.
As the loan is guaranteed, there is less risk for your lender. After all, if you fail to make your repayments, then they still have an avenue to recover their losses.
However, approval is not certain. While lenders may prefer to offer secured loans, they will still assess your financial situation to ensure the loan is affordable for you.
Is a secured loan right for me?
Unfortunately, while Monzi may be able to answer questions like "using my super as security for a loan?", we cannot provide financial advice that's specific to your financial situation. As a result, to determine if taking a secured loan is a wise financial move, you must consider your circumstances.
To get the ball rolling, key questions you should ask include:
How much do I earn?
What are my current day-to-day expenses?
Do I have any on-going repayment obligations (e.g. outstanding loans)?
Are there any major, upcoming expenses?
How much do I need to borrow?
How can I cut costs to reduce my loan amount?
What repayment amount would fit comfortably with my budget?
What will lenders assess?
When it comes to loan applications, lenders want to ensure that the money you borrow is reasonable for your financial situation. That is, can you afford the repayments without compromising your current budget?
Given this, lenders will usually focus their assessments on a few key factors:
Your credit: as they say, past behaviour is the best indicator of future behaviour. So, if you've shown that you're a reliable borrower, then lenders may be willing to work with you to offer the cash you need in your account today.
Your current budget: what is the current balance between your income and expenses?
The loan: how would the proposed loan repayments fit your budget? From this, lenders can determine if it would be affordable for you.
Secured or unsecured: lenders often prefer to provide secured loans. However, unsecured cash options are available too.
Note, however, that is a brief overview. Lenders may consider other factors to determine your outcome. As a result, approval is not certain.
For more information on loan assessments and responsible lending practices, visit the Australian Securities and Investments Commission website.
Monzi's quick Super FAQ
While we've focused on using your super as security and secured loans in general, it's worth taking a lot at some of the most common questions that people ask regarding their super.
So, to help you out, here's a quick and easy guide. However, keep in mind that Monzi cannot offer financial advice. Moreover, you may need to do research to determine how the following questions apply to your circumstances. In any case, let's dive in.
Can I borrow money from my super?
Typically, no.
Your super is not a cash supply that you can simply tap into when you are short on cash and running out of options. Moreover, there is no option to borrow and repay the money like a standard quick loan either.
In most cases, the only way to access your super before you retire will be to apply for an early release of your super. This will only be possible in a handful of circumstances that may include terminal illness, severe financial hardship or compassionate grounds.
If you are looking to borrow money though and find your super isn't an option, then Monzi may be able to help. Apply with us today and you may be paired with a lender offering loans online up to $15,000. However, remember that you must repay all loans with interest.
Can I use my super to pay off debt?
Yes. However, relying on your super should be a last resort. Moreover, it will only be available in certain circumstances.
As a guide, early super payments made due to severe financial hardship may only be used to cover your reasonable living expenses. In addition to this, regarding debt, funds can only be used for payments in arrears. That means you cannot access super early to clear your current debt.
Can I make extra contributions to my super?
Yes!
Grow your nest egg now. Don't wait!
Additional contributions to your super are possible and can even have tax benefits too. While a small contribution here or there may not seem like much, it can add up over time. As a result, by the time you reach your retirement age, you could be set up nicely. If you'd like to know how much you might retire with, consider using a retirement income calculator.
For more information, approach your employer to determine your salary sacrificing options. Alternatively, you can make post-tax contributions too. Be aware though, that additional contributions may be capped at a certain amount.
At what age can I access my superannuation?
In most cases, you cannot access your super until you turn 65. However, this does come with some exceptions.
Firstly, you can access your super once you reach your preservation age. This is not your pension age. Instead, it refers to when you can access your super if you are retired. In short, it will depend on your date of birth.
Secondly, you may access your super in the event of special circumstances. This may include severe financial hardship as well as certain medical conditions (e.g. terminal illness).
Finally, you may be able to access voluntary contributions as a first home buyer. However, we will explain this further below.
How can I use super to buy a house?
In short, it is possible. However, it is only available through the First Home Super Save Scheme introduced in an attempt to increase housing affordability.
Through the scheme, borrowers can save money to purchase a home through their super, enabling them to take advantage of the concessional tax treatment applied to superannuation.
When the time comes to make a purchase, borrowers can access up to $15,000 in voluntary contributions from any financial year, up to a maximum of $30,000 across all years. As a result, it can make it more accessible for first home buyers to pay their deposit.
While this provides a brief overview, do your research to determine how this may apply to your circumstances.
Can I use my super to pay off my home loan?
Yes, this may be an option.
If you reach your preservation age or 65 and access your super, then it could be possible to use these funds to pay off your mortgage. However, this is usually a last resort. After all, your super is there to fund your retirement. As a result, using it to repay your home loan may not be appropriate.
In any case, it is up to you. While this may be an option to pay off your home loan, you must do your own research to determine how this may apply to your financial situation and home loan. If you are in any doubt, consider approaching a qualified financial advisor.
What about buying a car?
In most cases, if you are under the age of 65 or haven't reached your preservation age, then you won't be able to use your super to buy a car. After all, your super is there to support you through retirement, not help you fund the purchase of a new set of wheels.
However, if you are retired and are living off your super, then you may be free to use the funds in any way you choose. Having said this, make sure that you consider your budget. While you may need a new car, your super shouldn't be spent without care. However, Monzi cannot provide any direct advice that relates to your financial situation.
In any case, if using your super isn't an option, then you may need to consider a car loan instead to fund a new vehicle.
Why should I apply with Monzi?
If you're after simplicity and convenience, then you've come to the right place. Monzi can potentially pair you with a great lender in just 60 minutes and all it takes is one easy application.
However, if you're not convinced that Monzi is right for you, that's okay. Check out some of the other benefits that you'll experience when you apply with us:
We keep your information safe
Cyber-security heavyweights Comodo and McAfee keep our online system secure. As a result, if you share your details with Monzi, you know that they'll be kept safe. In addition to this, you can also rest assured knowing that your application will only be viewed by those who need to see it.
Fast from start to finish
Applying with Monzi is so quick that you could complete it in minutes. If you apply during business hours, then you may match with a lender in just 60 minutes. Finally, if we match you with a lender, then they will endeavour to assess your application ASAP, so that you can receive an outcome fast.
There's no paperwork
Gone are the days where your loan application asks you to complete an endless stack of paperwork. With Monzi, you won't have to complete any at all.
Instead, you'll just need to enter your details via our easy-to-use online system. Just a few clicks here, a few documents to upload there, and you're done. In other words, it's possible to apply for the cash you need from the palm of your hand.
Available Australia-wide
Monzi's lender-finder service is run by Aussies, for Aussies. As a result, it doesn't matter which corner of this great nation that you inhabit, Monzi could be there for you.
So, whether you're out the back of Bourke, or living in beautiful Brisbane, you're able to apply. All you need is an internet connection and a little bit of free time.
However, remember that while we aim to help as many Aussies as possible, you do need to confirm your eligibility before applying. Your application may not progress if you fail to check any of the four boxes.
Get in touch with Monzi today
Have any questions about Monzi or what our lender-finder service involves?
No worries! Reach out. Our friendly team is always happy to address any queries or concerns that you might have.
Just email us at [email protected] and we'll do what we can to get back to you ASAP. Although, keep in mind that we will only monitor emails during business hours. Not to worry though, we'll respond as soon as we're back in the office.
Finally, remember that you will be unable to use your super as security on a loan.
Looking to find a lender online? Try Monzi now
So, can I use super as security for a loan? Unfortunately, this likely won't be possible. However, we're always here to help you find lenders offering the personal loans you need today. So, if you're looking for a fast and convenient way to discover lenders online, apply now.
Just scroll up to the top of the page and use Monzi's loan slider to start.
For more information about superannuation, check out Monzi's guide to the best performing super funds in Australia.
Want more Monzi? Follow us on Facebook, Instagram, Twitter and Pinterest. Let's be friends!