Cash loans Canberra available online. Bad credit? No worries! Apply from Canberra and surrounds today. $2,100 to $15,000. Fast outcomes.
What are cash loans Canberra?
Australia's political focal point, Canberra is chock-full of monuments, museums and galleries. Originally designed to sit equidistant from Melbourne and Sydney and built around an artificial lake, Australia's manufactured capital grew into one of our most liveable cities. For all its benefits though, Canberra residents aren't immune from financial trouble.
That's where cash loans come in. As a form of personal loan, they provide convenient access to fast cash for people living in the city. Applications are 100% online and lenders work fast to ensure you can receive a fast outcome.
If you think quick cash loans could be the solution to your short-term cash dilemmas, apply with Monzi. We may be able to match you with a lender offering personal loans from $2,100 all the way up to $15,000.
Who is Monzi?
We aren't lenders. In simple terms, we're a lender-finder service.
This means that instead of offering you a loan, we aim to help you find a lender offering fast money loans. Submit an application with Monzi and we'll try to match you with one of the high-quality lenders part of our network.
The market for online lending is becoming increasingly competitive. Monzi takes away the guesswork. We make finding a lender quick, simple and stress-free. So, when you're seeking loans near me in Canberra, Monzi's Aussie lender-finder might be the place to start.
Apply today and we can potentially match you with a lender offering cash loans in Canberra up to $15,000.
Cash loans in Canberra to suit any cash needs
Personal loans come in all different shapes and sizes. While some individuals need small cash loans to cover pesky little expenses, others need something a little larger.
Given the diversity of our users, Monzi has established a vast network of lenders who each offer a range of possible loan products.
Depending on your cash needs, your loan will fall into one of three categories. Each comes with slight variations so ensure you know which loan you're applying for.
Finally, keep in mind the repayment terms you may be offered might be different to what is presented below. In short, individual lenders will determine the repayment terms.
Small loans
$2,100 to $2,000
Repaid over 12 months
Unsecured.
Medium loans
$2,100 to $4,600
13 to 24 month repayment period
Secured loans.
Large loans
$5,000-$15,000
Repaid over 13 to 24 months
Secured loans.
Favourite things in Canberra
The nation's capital is full of things to see and do. While if you need cash loans in Canberra to cover a common expense (e.g. car breakdown) that's understandable, did you know they may be used for leisure too?
More specifically, you can use cash loans to cover travel or accommodation costs. With so many cool things to experience in and around Canberra, why not take advantage?
At Monzi, our recommendations include:
Thredbo
Just a short drive (relatively) from Canberra lies Australia's premier winter destination. Spend your days skiing or snowboarding to your heart's content and spend the night around the fire in one of the many nearby lodges. If you don't fancy the cold, Thredbo during summer is home to some top-notch hiking and biking trails.
Questacon
If you've got kids, Questacon has to be on your list of places to visit. Even if you don't have kids, you'll love it too. Questacon is Australia's interactive centre for Science and Technology. Featuring interactive exhibits, DIY experiments and live science shows, Questacon is a hands-on science treat for those who love to discover and learn.
The Australian War Memorial
Steeped in history, the War Memorial is a must-visit for any Australian. Combining a fascinating museum, library, gallery and extensive archives, you can spend hours and still not discover it all. Exhibits are constantly evolving and there are plenty of interactive displays. In short, don't miss it.
Selecting the right lender
Comparing lenders is tricky. With so many choices, it can be tough to know which one is right for you.
While Monzi could make finding a lender simple and convenient, if you opt to go it alone, there are a few things you should assess before you apply:
Amounts on offer: lenders may be able to offer loans ranging from $2,100 to $15,000. Although, some may specialise (e.g. small loan lenders).
Repayment terms: lenders may differ in the repayment terms and periods offered. Ensure you have the option to tailor your repayments to suit your situation.
Rates and fees: Loans come with interest rates, establishment fees and late charges. Rates and fees determine how much you must pay on top of the principal amount. Compare lenders to find the best deal.
Eligibility: If applicable, confirm that you are eligible to apply if you have bad credit or receive Centrelink payments.
Reviews: make sure you check out the experiences of past users.
I need cash loans in Canberra near me: can I apply with Monzi?
At Monzi, it's our mission to help out everyday Aussies. As such, we aim to match as many consumers as possible with lenders who can potentially offer instant approval loans when you need cash today.
While we'd love to help everyone, that's not quite possible. In order to apply with Monzi, you must meet a few criteria beforehand.
See below for the list:
At least 18 years of age.
An Australian citizen or permanent resident.
Have a current email address and phone number.
You must have an online banking account with at least 90 days of banking history.
Apply
Applying for easy loans with Monzi involves just three simple steps. You'll have your application submitted in minutes so you can get back to doing the things you want to be doing.
Apply: Select the amount you wish to borrow and the repayment period that works for you. Supply the required personal details and then your work is done.
Wait: Once your application is in our hands, we waste no time in trying to find you an available lender. Apply during business hours and you may receive an outcome in 60 minutes.
Outcome: We'll reach out to let you know the results of our search. If we find an available lender for you, they'll be in touch in order to assess your application.
Secured vs unsecured cash loans in Canberra
As you may have noticed, loans come in two forms: secured and unsecured. Unsecured loans are anything under $2,000 while loans exceeding $2,000 must be secured.
So what's the difference?
Well, it comes down to security. With a secured loan, the borrower must attach an asset (e.g. car or boat) as part of the loan agreement. This asset acts as a guarantee that the borrower will make their required repayments.
In the event that the borrower defaults, the lender may take steps to repossess the asset and sell it, in order to recoup the value they lost on the loan.
By comparison, an unsecured loan does not require an asset to be signed over.
Payday vs personal loans
While similar in a number of ways, payday and personal loans have key differences.
A payday loan is typically considered to be a small, unsecured loan under $2,000. These loans are processed quickly by lenders and often come with extremely short repayment periods. Depending on the lender, the period may be as short as one month.
By comparison, personal loans tend to be more manageable. With amounts ranging from $2,100 to $15,000, personal loans are able to cover a much broader range of expenses. In addition, repayment terms can stretch over months or years allowing them to better fit your budget.
At Monzi, we look to match you with lenders offering personal loans. If you're hunting a payday lender offering instant cash loans Australia, you may have to do your research.
Can I get a personal loan with poor credit history?
In the past, bad credit loans were a rarity. Banks and Credit Unions, in particular, viewed bad credit as a no-go zone when it came to lending.
With the growth of the online lending marketplace, however, a change has occurred. These days, there are a number of lenders willing to offer cash loans for bad credit.
Rather than simply conducting a credit check, these lenders will also dig deeper. Your current budget, based on your income and expenses, can tell the story just as well. If the repayments would fit comfortably, lenders may be willing to offer you a loan, regardless of your credit history.
While we cannot guarantee that you will be offered a bad credit loan, if you apply with Monzi we may be able to match you with a lender who can help. They'll assess your claim to determine your suitability for a loan.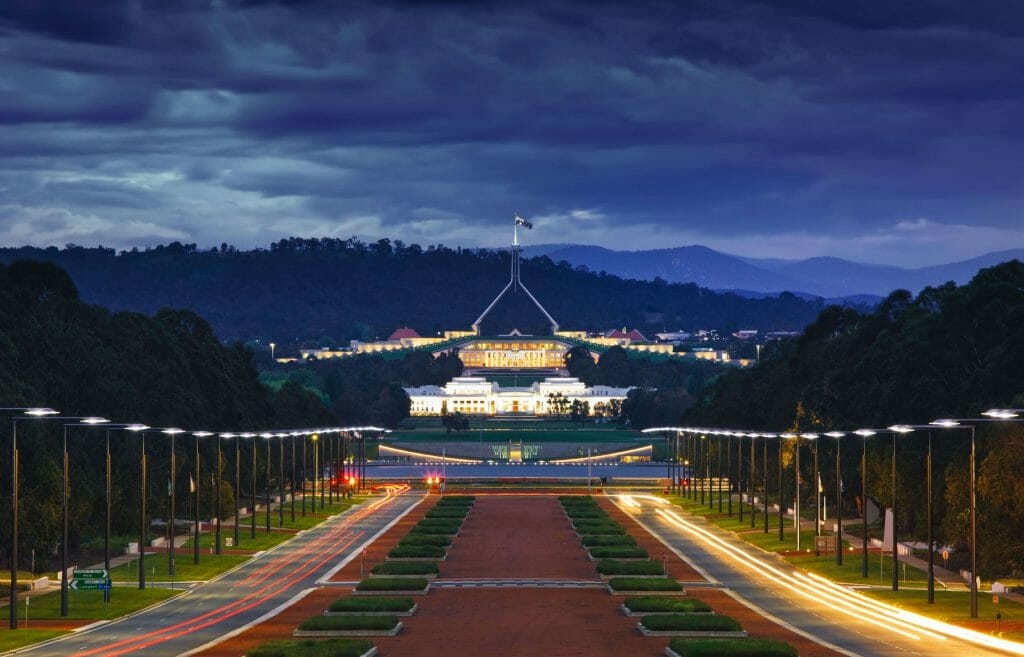 Cash loans in Canberra: Instant loans
In the literal sense of the word, instant cash loans aren't quite a reality. Put simply, your application won't be approved on the spot and your cash transferred immediately.
Instead, as required by Australian lending law, all loan applications are assessed in order to determine if they are suitable for the consumer's needs and situation.
Depending on the boxes that need to be ticked, processing times can vary between lenders. As such, we cannot provide an exact estimate. What we can say though, is that if you apply during business hours, lenders will do what they can provide you with a fast loan outcome ASAP.
Ultimately, much of the promise of instant loans relates to the fact that lenders will assess your claims so quickly that it feels instant.
Same day cash loans in Canberra?
Yes, possibly.
Similar to instant loans, lenders offering fast cash loans endeavour to provide you with an outcome quickly. This, however, does not mean you will necessarily receive your cash on the same day you apply.
Once your application is received, your lender will work quickly to undertake your assessment. If you would like to receive your cash ASAP, you will need to apply during business hours and provide all the necessary details.
Following approval, lenders typically transfer the cash immediately during normal business hours. At that point, access to your cash will be determined by your bank and their transfer times. Keep in mind that there are cut-off times after which transfers are not processed. As a result, you may be required to wait until the following business day to receive your cash.
Ultimately, it's a good idea to apply at least 24 hours before you need your cash. While you can potentially get same day loans, as you can see, it's contingent on a number of factors.
What does loan assessments include?
Given that we keep mentioning assessments, it probably a good idea to run you through what's involved.
Essentially, lenders are looking to determine your likelihood and ability to repay your loan. Lenders need to ensure the loan is affordable for you and can be repaid without financial hardship.
While processes vary between lenders, typically, they examine your:
Income
Expenses
Creditworthiness: A measure, based on your credit history, of how likely you are to repay your loan
Loan amount and repayment period.
Centrelink loans
If you are receiving Centrelink benefit payments, you won't necessarily be ineligible for a loan. Some lenders in the Monzi network may be prepared to offer loans for people on Centrelink.
Unfortunately though, at Monzi we cannot provide any guarantees as it will simply come down to the lender you are paired with and their stance on benefit payments.
While some lenders will consider Centrelink legitimate income, others will not. Not only that, lenders may view certain payments types differently (e.g. Youth Allowance).
If you're not sure, submit an application with Monzi. We may be able to match you with a lender prepared to offer Centrelink loans.
Where can I borrow money ASAP?
If you need cash urgently, a personal loan could be one strategy to help you manage the situation. In that case, submit an application with Monzi. Our lender-finder might be able to match you with a lender offering quick cash loans online.
You can complete our application process in minutes. From there, we'll aim to pair you with an available lender in just one hour. Although, you will need to apply during business hours for this to occur.
If a match is found, the lender will be in touch to assess your claim and provide you with an outcome.
At the end of the day, if you're dealing with a financial emergency, you're likely already stressed. So, let Monzi help. Our lender-finder makes it simple and convenient to find a great lender who can potentially offer you the cash you require.
Repaying cash loans in Canberra: an overview
When you apply with Monzi, we'll provide you with an estimate of what your repayments will be. Ultimately though, your lender will have the final say.
Based on your loan details (i.e amount, repayment period), your lender will calculate what your repayments will be. When you agree to your loan, this will be outlined for you.
You will have the option to select weekly, fortnightly or monthly repayments. Given this, pick the one that suits your circumstances the best. For instance, monthly repayments work best for those paid on a monthly basis.
Repayments can be made automatically by establishing a direct debit from your account. The money will simply be taken from your account without you having to lift a finger.
Loans Troubles
While personal loans may be an option to manage a short-term cash emergency, they are not risk-free. With the charges and interest applied, they can turn into an expensive option. In some cases, they may only enhance your financial issues.
Should you find yourself struggling with debt, visit the Moneysmart website, they may be able to provide you with some advice on how to manage the situation.
Alternatively, call 1800 007 007 for free financial advice. You will speak to financial counsellors who may be able to provide guidance or advice.
Selecting the right cash loans in Canberra
Unfortunately, we are unable to say or even suggest which loan is right for you. Ultimately, it will come down to your individual financial situation.
In order to determine which loan is right for you, it's crucial that you have a clear understanding of financial circumstances.
Before getting started, ensure you know your reason for applying, how much you need to borrow, the regular repayments you can afford and your ideal repayment period.
In order to assess your financial situation, consider your:
Income.
Expenses: day-to-day (e.g. rent, food, bills).
Any outstanding debt obligations or upcoming expenses.
Your budget: compare your income to your expenses.
Contact Monzi
Have questions about Monzi's lender-finder service? That's ok.
While we have tried to provide as much detail as possible, if there's something you're not sure about, don't hesitate to reach out. Send your questions through to [email protected]. We'll do our best to get back to you with a prompt response.
However, if you do have questions that are specific to cash loans Canberra that you've agreed to, contact your lender directly.
Apply today
Scroll up and begin your online application.
Stay in touch on Facebook, Instagram, Twitter and Pinterest.