Fast cash loans Western Australia from $2,100 to $15,000. Perth, Bunbury, Broome and everywhere in between. Apply for quick cash with Monzi.
Cash loans WA – $2,100 to $15,000
Accounting for almost one-third of Australia's land area, Western Australia is a vast and sprawling state. From Perth in the south-west out to Kalgoorlie and up to the beautiful Kimberley region, a visit to Western Australia should be on the bucket list of every Aussie.
While there are undoubtedly many benefits to living in the west, cash troubles are still all too common. So, if you're in Western Australia and find yourself looking to apply for a personal loan, you might be wondering where to turn. In these situations, give Monzi a try.
Apply for cash loans Western Australia from $2,100 to $15,000 with repayment terms ranging from 12 to 24 months. We could match you with a lender ASAP. If approved, you receive cash upfront. From there, your lender divides your costs into even loan instalments. Apply now.
Instant cash loans out west: Monzi's here to help
Fast cash loans out west could help you address an urgent expense. As a lender-finder, Monzi might remove some of the stress and hassle of finding a lender. Through our website, you can apply from $2,100 to $15,000. From there, we might match you with a lender in just 60 minutes. Learn more about last minute loans here.
While we won't offer you cash directly, Monzi could still be a great place to begin. It's free to submit an application. Moreover, it's 100% online and paperwork-free, meaning that it couldn't be easier. You can apply in minutes.
See the table below for examples of loans that have been offered to our past applicants:
Note that this table is for demonstrative purposes only and the terms may not accurately reflect the loan that you are offered.
I have bad credit but need a loan in Western Australia
Cash loans for bad credit are available. In short, Monzi knows some understanding lenders who may be willing to look past your subpar credit. Instead, they'll focus on your current relationship with money. That is, what's your income and what are your expenses?
If you can demonstrate that you have your budget under control and the repayments would be affordable for you, some lenders may offer online loans for bad credit to certain borrowers. While approval is never certain and is at your lender's discretion, the days of bad credit being a roadblock may be over.
Apply with Monzi from $2,100 to $15,000 now.
What can I use personal loans Western Australia for?
The great people of Western Australia may use their personal loans to cover a wide variety of unforeseen expenses. So, if your budget is bent out of shape and you need a loan today, here are some of the most common reasons that people apply with Monzi:
Note that there are a plethora of other reasons why you might need to apply for quick loans in WA. We've simply provided this list to get the ball rolling. When you apply, you may need to state your reason for applying. In most cases, lenders are willing to accept most legitimate personal expenses.
Fast cash loans WA: how long will it take?
When you need money fast, you don't want to wait. That's why Monzi is all about speed. From application to outcome, it might take just 60 minutes for Monzi to match you with a lender. If successful, your lender will then reach out to begin the assessment process and, following that, might offer you a loan.
Ultimately, exactly how long it takes is out of Monzi's control. That said, if you apply during business hours and provide all the necessary details, same day loans are not outside the realms of possibility. You might even receive a one hour loan.
However, it's usually best to account for some waiting time. While you might receive same day cash, often you may need to wait at least one business day for the process to be completed.
How do I compare Western Australian cash loans?
Not all loans are made equally. If you're in the market for instant cash loans WA, it often pays to compare your options. However, you might be wondering what factors are worth considering. No worries. See below for Monzi's quick personal loan comparison guide:
Costs: lenders will apply fees and interest on top of any money you borrow. Use the comparison rate to compare loans side by side. In short, it provides a percentage figure representing total loan costs.
Terms: how much can you borrow and how long will you have to repay your loan? Do you need to provide security on the loan? Terms can vary between lenders, meaning it's important to compare different loans.
Lenders: ensure that your lender holds a valid Australian Credit Licence. Moreover, consider reading their past customer reviews to gain a better understanding of how they have treated their borrowers.
Note that there may be other factors worth considering too. This is simply a quick guide provided to get the ball rolling.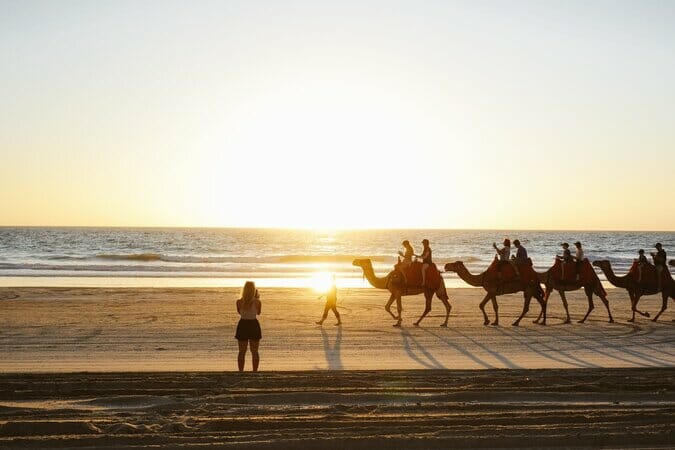 Cash loans in Western Australia 24/7
Instant cash loans online 24/7 might be high on your priority list. After all, it's not like emergency expenses wait until a time that's convenient. You might find yourself needing a cash loan in WA late at night or on the weekend. That's where Monzi comes in.
As an online lender-finder, we are able to provide a way for you to apply for 24/7 loans. So, it doesn't matter what time it is, you can log onto the website and apply for WA personal loans. From there, we'll do our best to match you with a lender in the quickest time possible.
That said, as we covered earlier, if you apply outside of business hours, then delays can occur. Generally speaking, lenders will predominantly process applications during normal hours. Therefore, you may need to wait until the following business day for your application to be processed or for the cash to arrive in your account. Read more about cash loans perth here.
Why should I apply for cash loans in Perth with Monzi?
When you need urgent cash loans, you might wonder why you should apply with a lender-finder. Well, allow us to explain.
If you're dealing with a cash emergency, you'll almost certainly be stressed. So, rather than doing the heavy lifting yourself, let Monzi take the weight off. Submit an easy application in minutes and your new lender could reach out within the hour. From there, they'll conduct an assessment and, if everything goes to plan, you'll be offered a loan.
Beyond this, other benefits include the fact that Monzi works with a network of licenced and trusted Australian lenders. Moreover, with cash loans available from $2,100 to $15,000, there might be a suitable option for you. Finally, it won't cost you a cent to apply with Monzi. However, if you are offered a loan, then fees and interest will apply.
Apply for cash loans in Western Australia today!
While Western Australia can be a picturesque place at times, your next cash emergency might be just around the corner. If you need quick loans in WA, apply from $2,100 to $15,000 with Monzi. Cut out the stress and hassle. Let us try and match you with an available Aussie lender who might be able to help you.
Scroll up to Monzi's loan slider or hit "Apply Now." If approved, you'll receive the cash you need upfront, while your costs are divided into a series of manageable repayments over weeks or months. Let's go!
To stay connected with all the latest news and information from Monzi, follow us on Facebook, Instagram, Twitter and Pinterest.